Join Us in Bali
By Maria Farrugia | January 9, 2023 | News -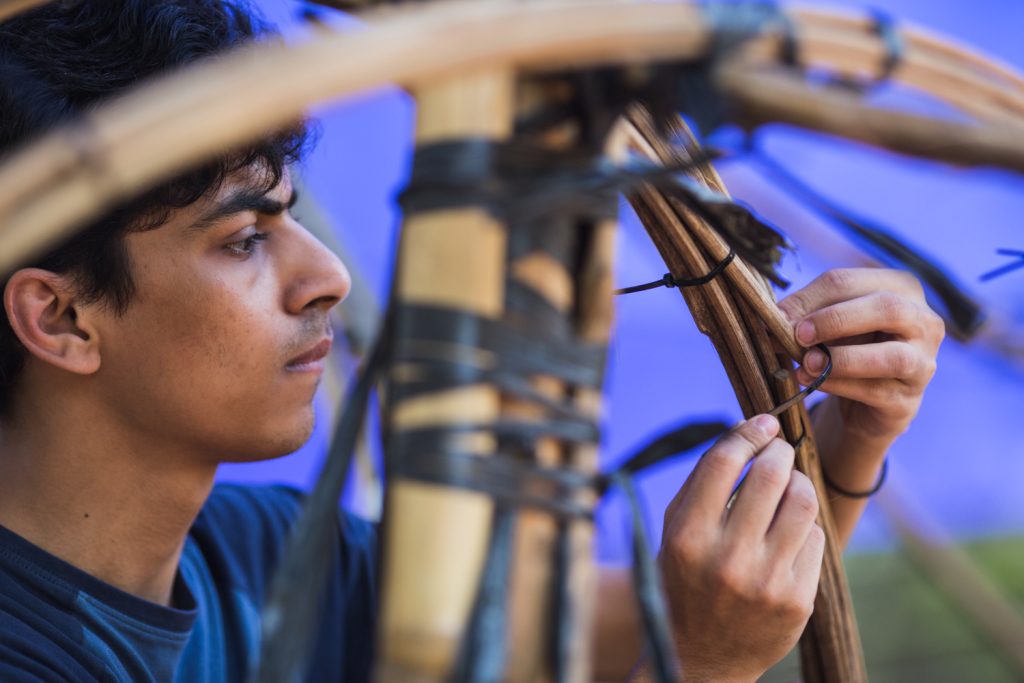 We're looking for people like you to join our team, and help spread the uptake of bamboo building around the world.
Orin and I recently sat down to look at what we offer at Bamboo U to refine what our hopes are for people. The main thing that became clear to us is that we want people to build with bamboo, wherever they are. And in-recommitting to that we've been getting clear on the ways we can continue to help people do just that. By:
Sharing what we know about bamboo through exceptional online and in-person courses.
Providing consult on bamboo projects.
Connecting you with the right people who can help bring your projects to life.
Inviting you to join us in Bali to gain experience and use your time here as a springboard for your own career and work with bamboo.
Today, we're tackling that last goal & we'd like to Invite You to join us in Bali for a period of 6 months; to learn, to contribute, and to potentially completely change the trajectory of your life and career with bamboo.
We call the opportunity the Student Visitors Program, because we do feel that the opportunity is best suited for students and recent graduates with minimal commitments & a bamboo project or subject in mind that they would like to spend time researching and/or experimenting in.
It's the chance for a current student or a student who recently graduated in architecture, construction, or design to join Bamboo U, learn what we know, gain hands-on experience and contribute to the advancement of bamboo building. We are looking for someone who is determined, dedicated, and serious about the learning opportunities that are being offered.
We are looking for the following skills in the successful applicant:
Professionalism and a Strong Work Ethic
Problem-Solving
Fluent level of both spoken and written English
Strong Oral and Written Communication Skills
Teamwork and Collaboration
Graphic Skills (drawing, photography, graphic design)
Creativity
Eagerness to Learn
Positive Energy
Advantages: 1) the ability to use Adobe Creative Suite, Rhino 3D, AutoCAD, and/or Grasshopper. 2) able to join us in Bali soon ✈️
Benefits:
Participation in all the Bamboo U Courses
Assistance in Visa Requirements for the position (if required)
Accommodation
Health insurance
Stipend
Apply by sending the following to [email protected]:
A 2-3 minute selfie-style video of yourself, sharing your interest in bamboo
A short letter of intent
A resume & portfolio
DEADLINE: Next Friday, 13 January 2023. (1 week from now!)
Sending all our love from Bali,
Maria and The Bamboo U Team
P.S We've seen students go off to do great things after joining this program. It's a life-changing and invaluable experience.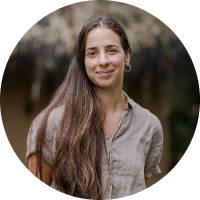 About the author
Maria Farrugia
|
Director
Bamboo U Co-Founder passionate about bamboo, sustainability, content creation and storytelling.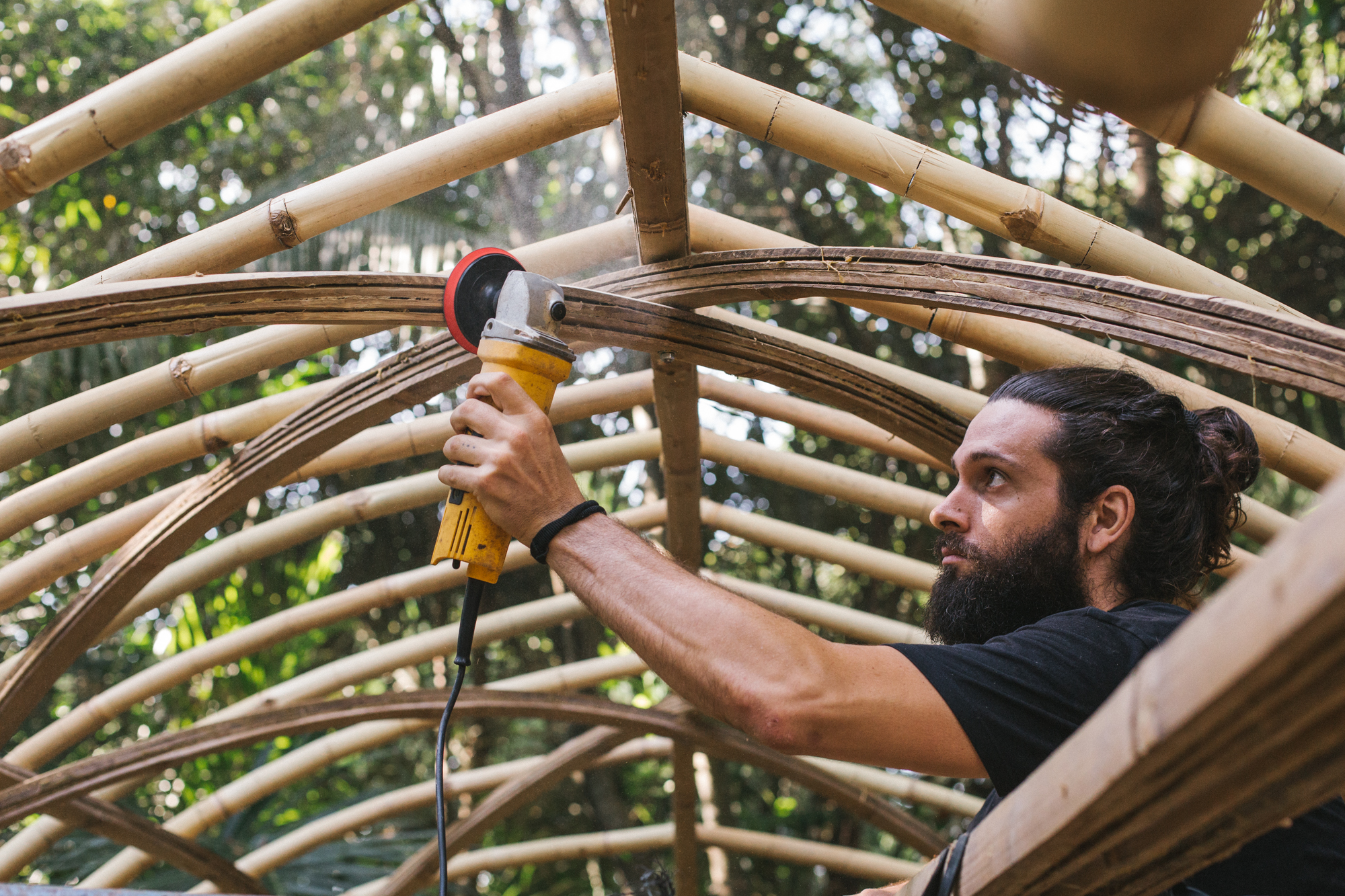 March 22- April 2, 2024
The 11 Day Bamboo Build & Design Course in Bali
In 11 days, we'll show you how to build bamboo structures we'll share all that it takes to build with nature.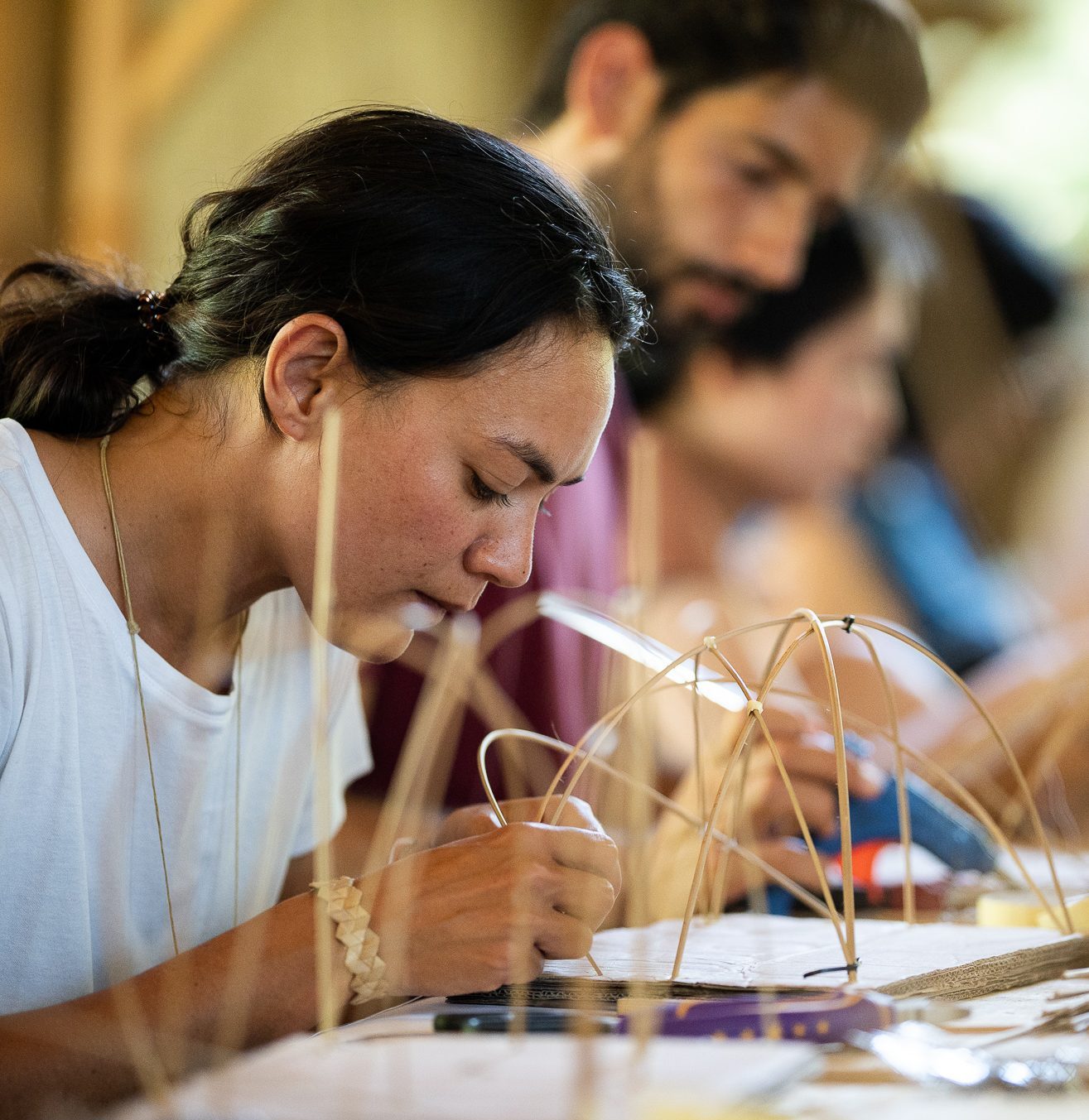 April 26, 2024
The Fundamentals of Building with Bamboo Online Course
All the fundamentals you need to get you started working with bamboo. Deep dive into cinematic videos and step-by-step guides that will provide you with a strong understanding of bamboo as a design and building material.