The 7 Bamboo Species We Use the Most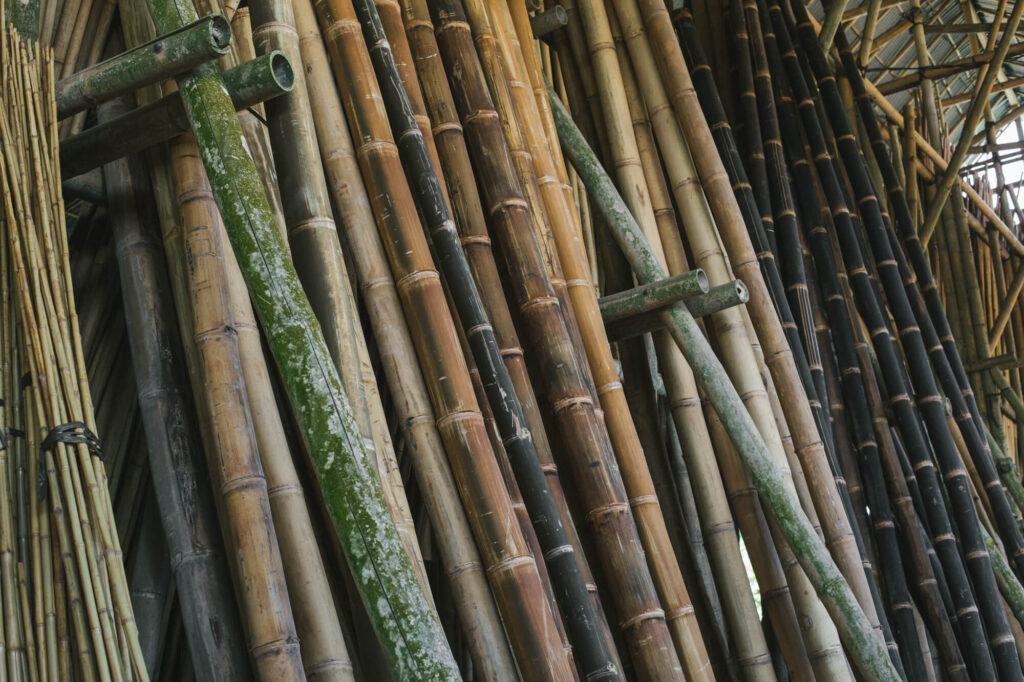 It may be hard to believe, but there are 1,400 documented species of bamboo on the planet! They are spread around the world, though about 900 (64%) of them naturally grow in Southeast Asia, including 145 specifically endemic to Indonesia.
With just one species, you can produce a variety of products, anything from food to construction material. This post is about 7 of the most important species we use for construction here in Bali.
Dendrocalamus Asper | Bambu Petung
This is the biggest bamboo we use. Strong and dependable, it is used in most of our bamboo buildings. You can see structural and traditional use of Petung at our Bamboo Office.
Average heights: 15 -30 meters
Average diameters: 8 to 20 cm
Principle use: construction and food (the young shoots are considered delicious!)
Distinguishing features: the aerial roots- little hairs, just above the nodes.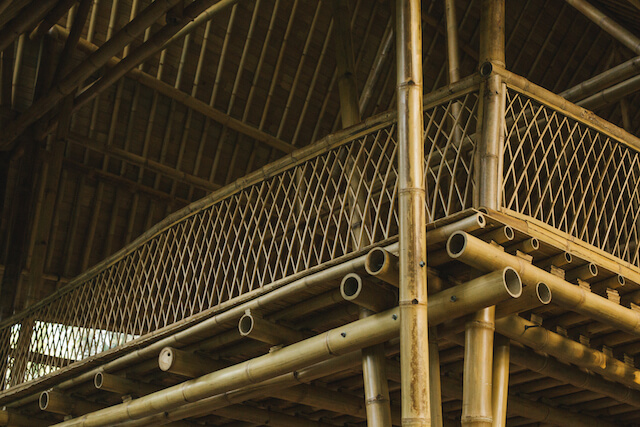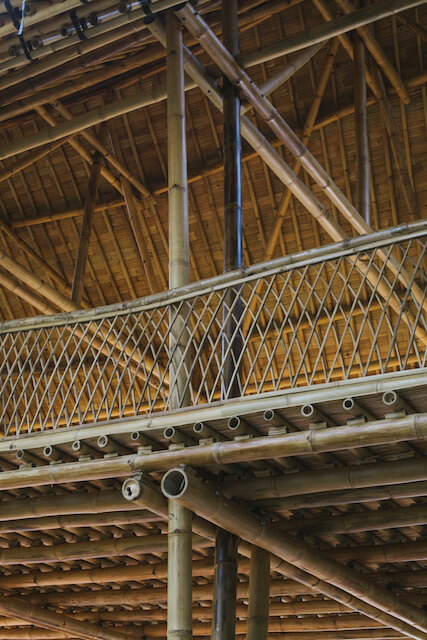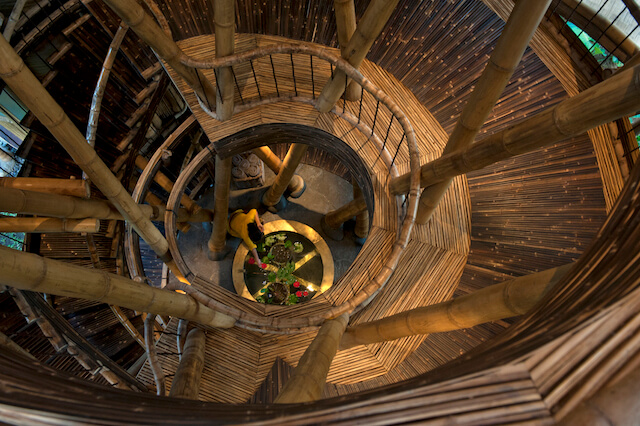 Dendrocalamus Asper Niger | Bambu Petung Hitam
Due to a genetic mutation, this is a naturally black tinted version of Bambu Petung. Though the poles exhibit less structural strength than their blonde counterparts, they are often used for their beauty. A great example of this species in use is: The Minang House at Bambu Indah.
Gigantochloa Apus | Bambu Tali
Bambu Tali has a series of qualities which make it an interesting building material. One of them is its flexibility, it can be easily manipulated and is used for making bamboo ropes, a valuable element of the construction process. In fact, Tali in Bahasa Indonesia means 'rope'. Average heights: 8-22 meters Average diameters: 4-13 cm Principle use: handicraft, furniture and construction. Distinguishing features: long fibers and very little tapering (in comparison to Petung).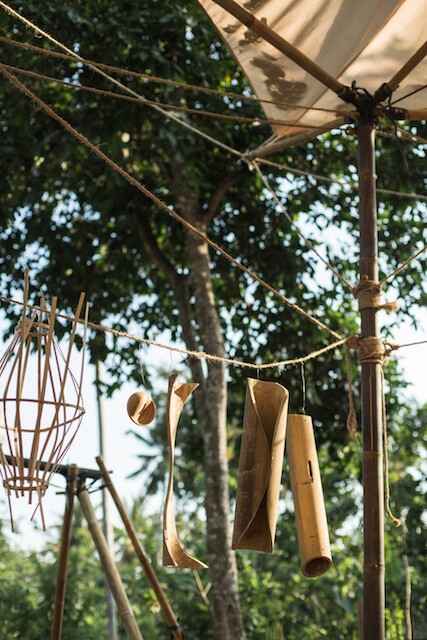 Gigantochloa Atroviolacea | Bambu Tali Hitam
This is the black tinted variant of Gigantochloa, very similar to Gigantachloa apus but slightly larger and extremely elegant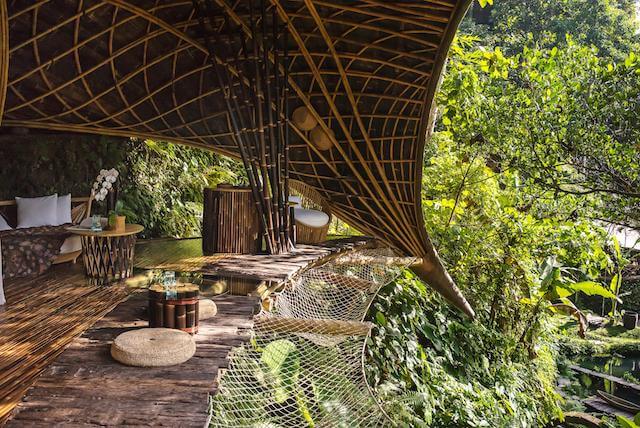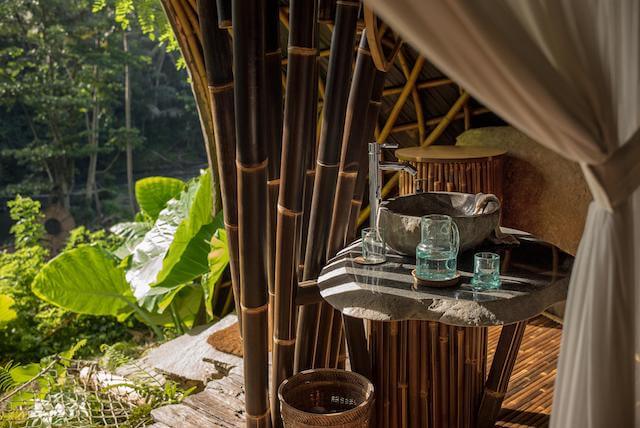 Bambusa Blumeana | Bambu Duri
This species is commonly known as Thorny Bamboo, as its shape is less straight and regular than others. In our designs, it not only serves us structurally but, it also becomes a beautiful aesthetic element.
Average heights: 20-30 meters
Average diameters: 10-18 cm
Principle use: construction and decoration.
Distinguishing features: its swollen nodes and unique shape.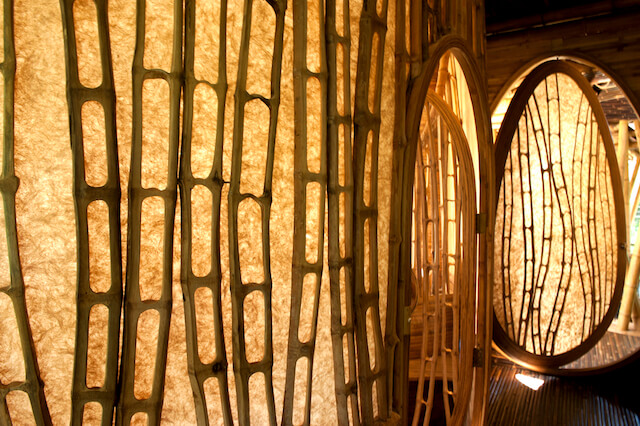 Thyrsostachys Siamensis | Bambu Jakarta
Bambu Jakarta has a particularly yellow hue. This is an appealing characteristic which we use in our designs, particularly in our furnishings or smaller structures. You can see Bambu Jakarta being featured in one of our past yurts.
Average heights: 7 to 13 meters
Average diameters: 2 to 6 cm.
Principle use: food, paper and construction.
Distinguishing features: bambu jakarta has especially long internodes, ranging from 15 to 30 cm in length. The culm walls are also especially thick, giving this species its structural integrity.
"Fishing Rod Bamboo" of the Pseudosasa Genus | Bambu Pancing
Pancing in Bahasa Indonesia means 'to fish', consciously highlighting the elemental characteristic of this bamboo species. In construction and design, it is particularly used for furniture or decorative purposes, such as covering cables or tubes living spaces.
Average heights: up to 6 meters
Average diameters: 10-18 cm
Principle use: construction and decoration.
Distinguishing features: bambu pancing is recognizable because it tapers starkly towards the end, exactly like a fishing rod would.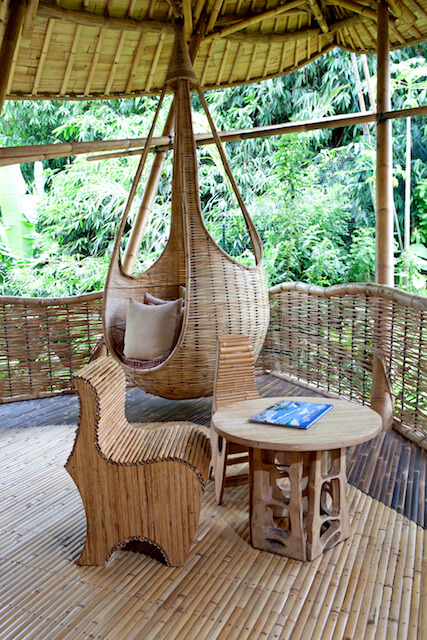 Bamboo's diversity is complex but understanding this is a vital element of how it can become the variety of objects which make up our day-to-day life. We express this range in the designs we create and innovate around; it constitutes a core element of our workshops and our bamboo universe. With each course, we pass on knowledge that is founded in fostering each bamboo's various characteristics and promoting their individual strengths. We find that awareness of differences marks the first step to a sustainable future. Join us at Bamboo U to learn more about how to grow, design and build with bamboo.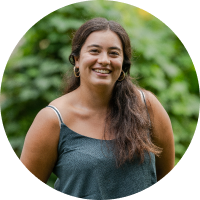 About the author
Cécile Durand
|
Management Consulting Professional
After finishing her Masters of Architecture at the University of Hong Kong where she wrote her thesis about bamboo construction for the rural communities of Bali, she now forms part of the Bamboo U Team as a Management Consulting Professional.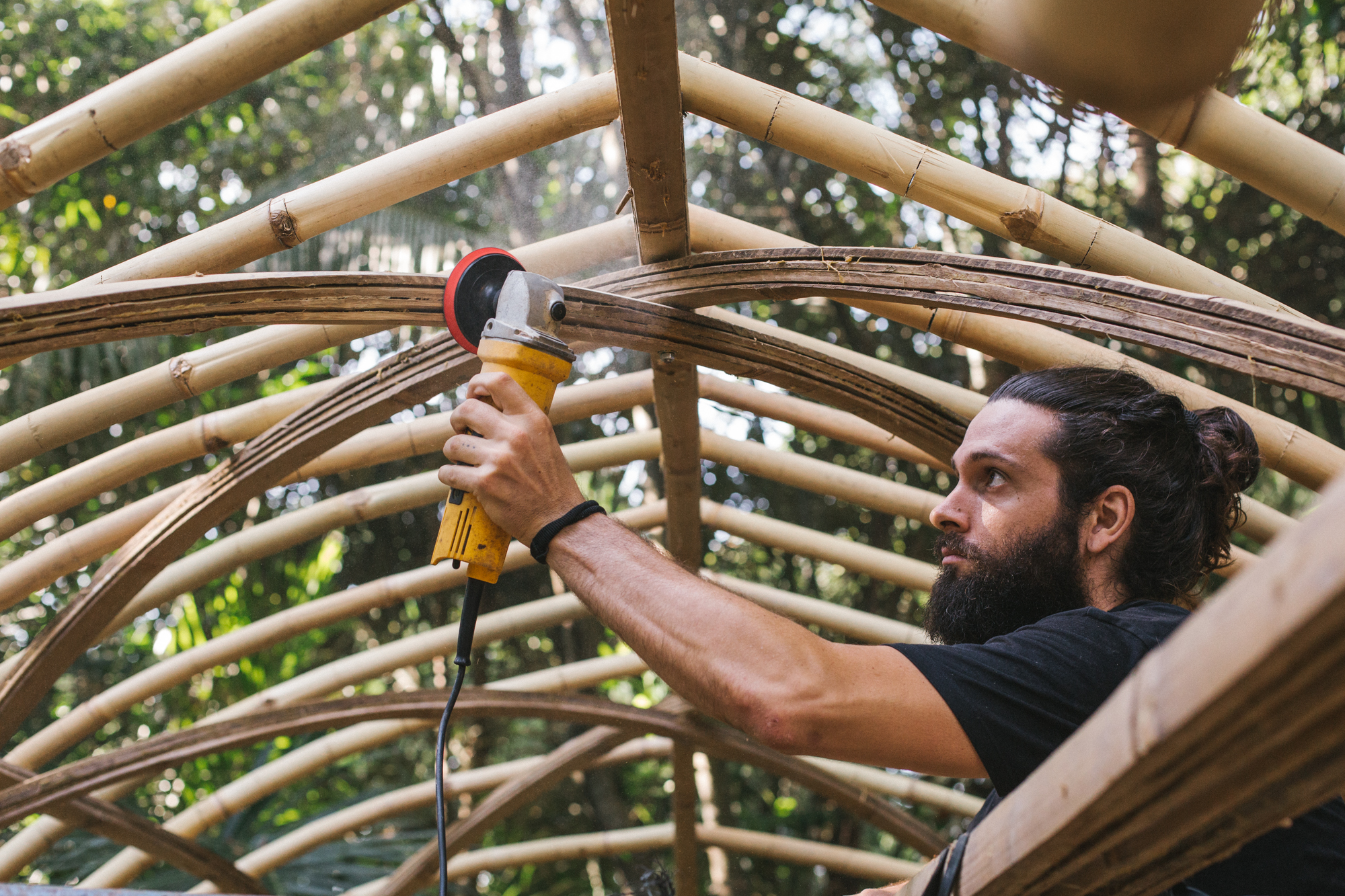 March 22- April 2, 2024
The 11 Day Bamboo Build & Design Course in Bali
In 11 days, we'll show you how to build bamboo structures we'll share all that it takes to build with nature.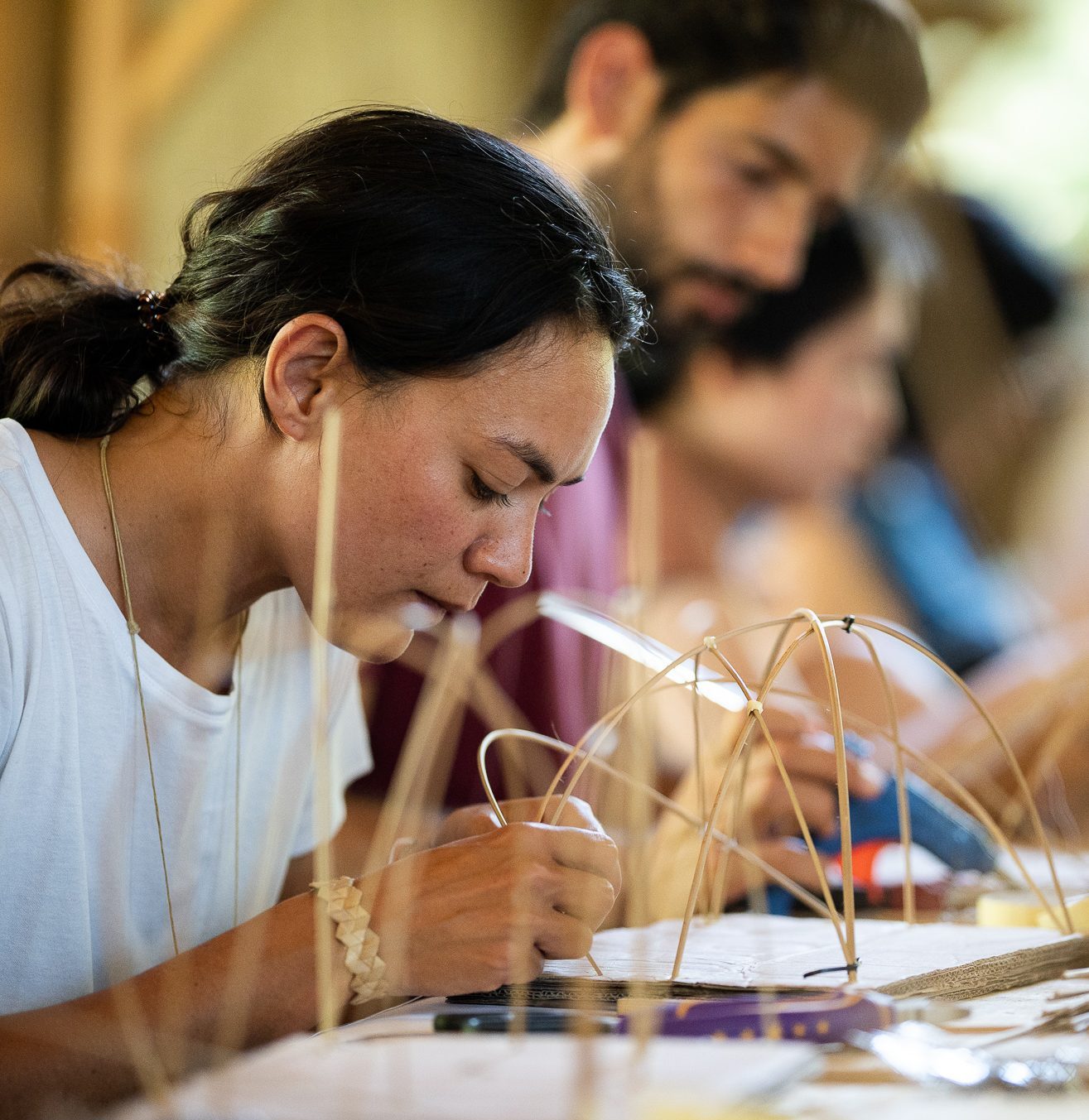 April 26, 2024
The Fundamentals of Building with Bamboo Online Course
All the fundamentals you need to get you started working with bamboo. Deep dive into cinematic videos and step-by-step guides that will provide you with a strong understanding of bamboo as a design and building material.