Course: Bamboo U Online Immersion
Class of February 2021
Project: A bamboo center in Kampala, Uganda
My name is Sanne Eekel and I am an architect from Amsterdam, The Netherlands. Together with my colleagues at BKVV Architects, we work on projects in the Netherlands and on the African continent. Two years ago, we were asked to build some big bamboo parasols to give shade at a school campus in Uganda. That's where we began our bamboo journey. Together we built 9 big shade structures that give students shade whilst learning. Currently, we are working with a growing team to set up the entire bamboo chain from seedling to building in Uganda, as 'Bamboo Uganda.'
Being highly inspired by the work of IBUKU, VTN, and Jorg Stamm, I was very happy to learn that Bamboo U had created an online version of their 11 days bamboo immersion in Bali. During the ten weeks of the bamboo online immersion they shared the most interesting bamboo content, gave me the opportunity to ask questions to the world's most renowned bamboo specialists, and enabled me to dive into the material by creating my own bamboo project guided by a weekly Q&A from the Bamboo U Team. What inspired me the most was the willingness to share knowledge and work together to make the earth a better place. A common feeling of believing in the potential of bamboo.
The Bamboo Project
With the knowledge gathered from the various lectures and weekly live sessions, we were asked to work on our own bamboo project. We created a project brief, and under the guidance of the Bamboo U Team I decided to design a 'get- to-know-bamboo center' in Kampala, Uganda to show the possibilities of bamboo.
Starting with several concept models it was really interesting to experience that modeling with small bamboo sticks made it so much easier to create several ideas than sticking to pencils, paper, and computers. Bending, cutting, adding, replacing, kept me occupied and entertained for hours. With three concept models made, I chose the one I kept thinking of during the structural courses to develop further.
How could I make this little concept model into a new model that made structural sense? I decided to use the hyperbolic tower as a structural system (one of the systems Bamboo U shares in the online immersion). I developed this further by shaping the hyperbolic tower with a high waist and an angular top. I then rested a dome-shaped roof on the top. With the knowledge shared about anticlastic roofs in the course, I found that I could use this system for the second roof above the entrances.
Here are some images of the process I went through from initial sketches to construction model during the Bamboo U Online Immersion:
Initial  sketches

Concept models

Developed concept model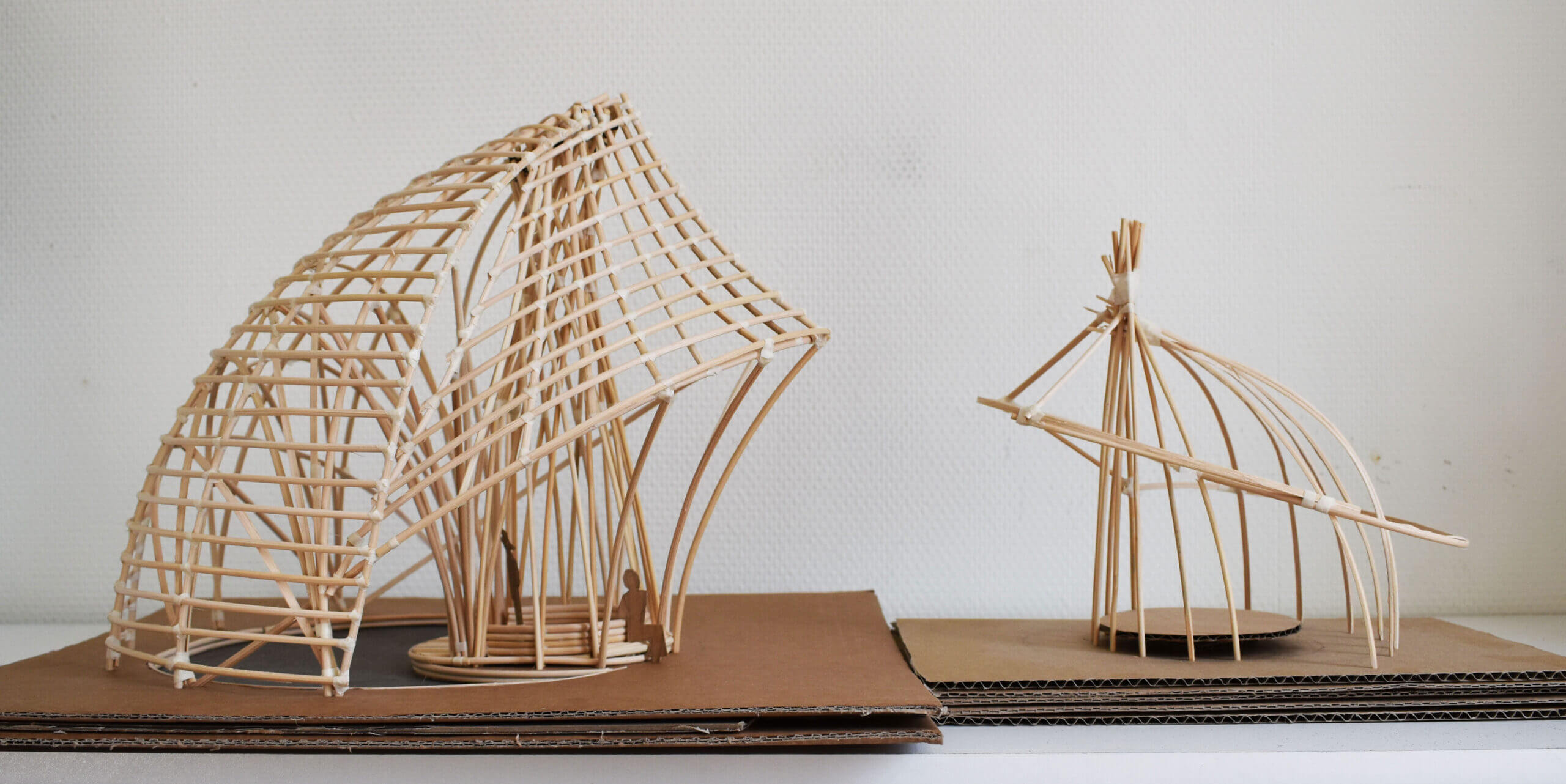 Structural Models

In the final model, I made some last changes, after the input from Bamboo U Facilitator - Jules during our weekly Q&A sessions. This design process resulted in a dome-shaped building with a welcoming entrance in which I could test different structural design solutions.
Final model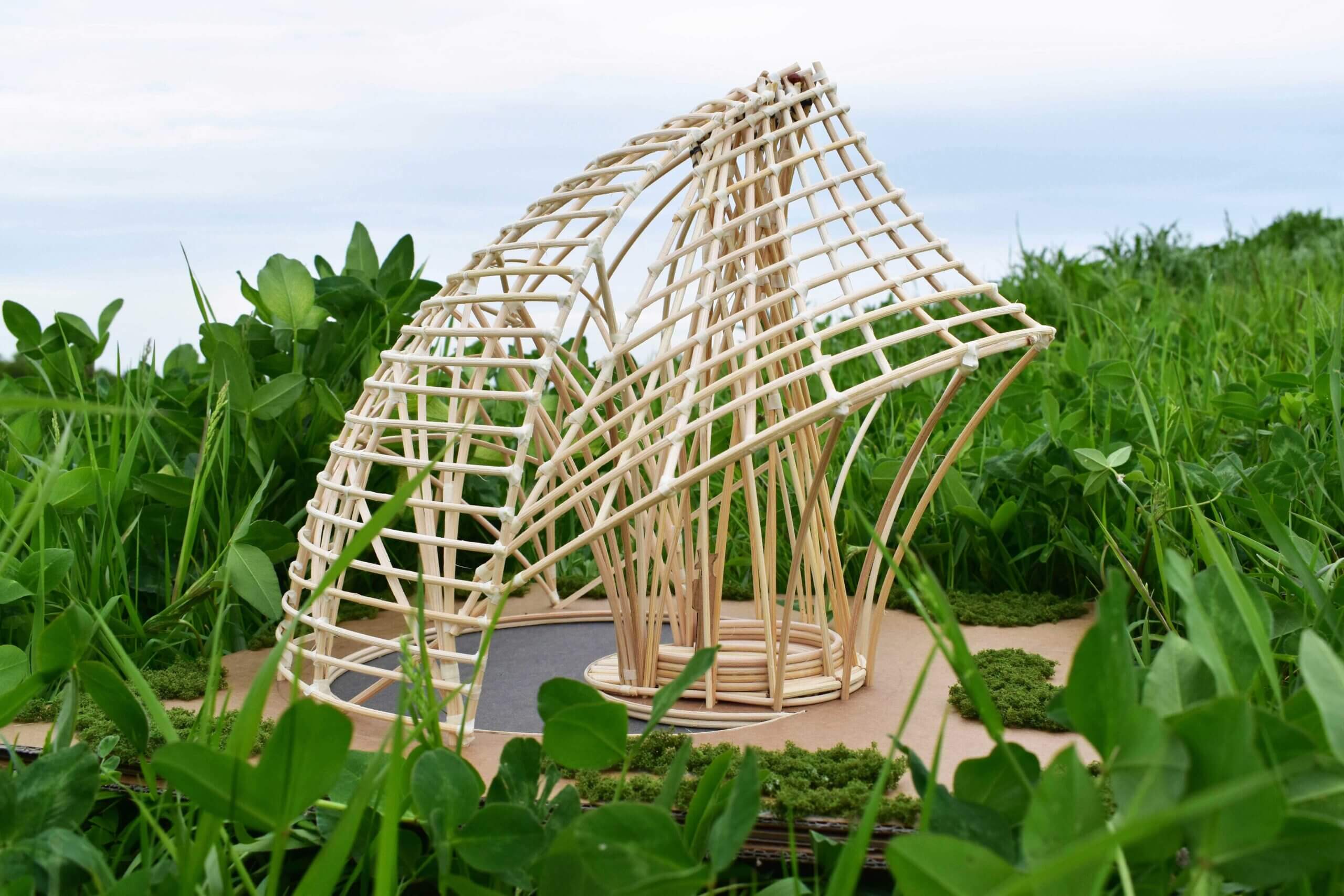 After the ten modules and finishing the project, it ain't over. Thanks to Bamboo U we now have access to a growing online bamboo community where we can keep sharing our enthusiasm, knowledge, and questions. People can easily find each other to work together. I make use of it gratefully. It gives me high hope for a green future.
Bamboo makes me smile. It really does! The more I learn about this amazing grass, the more opportunities I see that make me hopeful and full of energy. We have to rebalance ourselves with the earth. I strongly believe that if more and more people share this view, and try to implement this within their respective work field, together we might get back on track. Being trained as an architect, I am convinced that building with bamboo is my responsibility.
Want to bring your very own bamboo project to life with the guidance of our team? Join the next Bamboo U Online Immersion on August 9th!
Would you like to connect with Sanne? You can do so here:
www.blokkatsvanveen.nl
Insta: @sanneeekel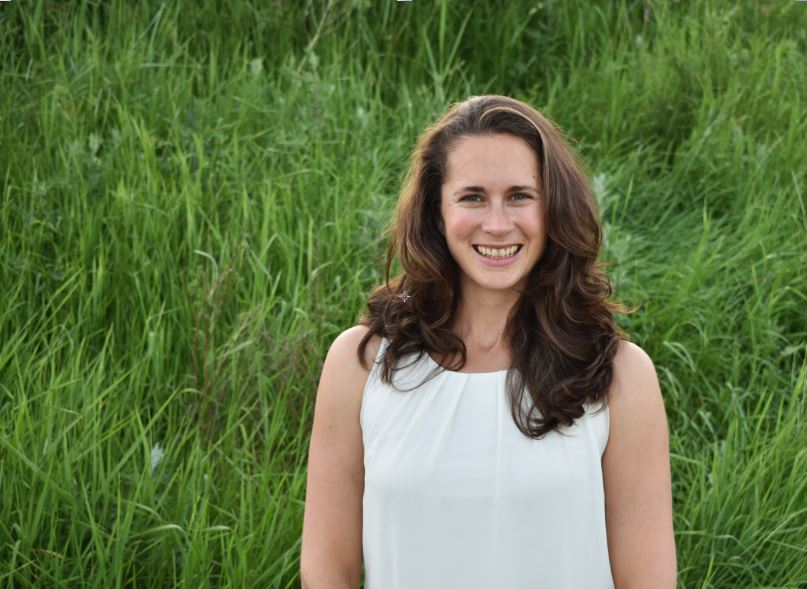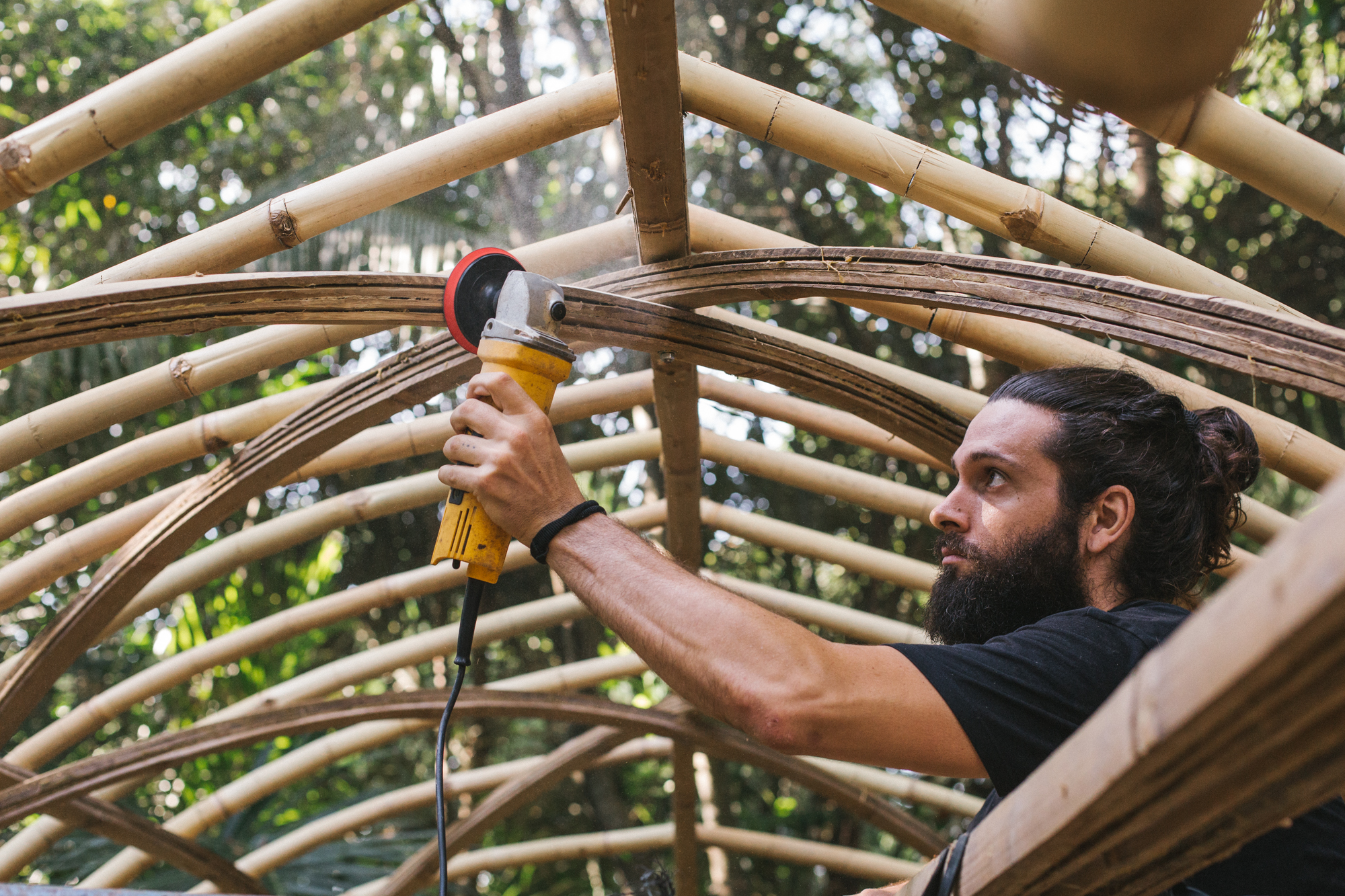 June 10-21, 2023
The 11 Day Bamboo Build & Design Course in Bali
In 11 days, we'll show you how to build bamboo structures we'll share all that it takes to build with nature.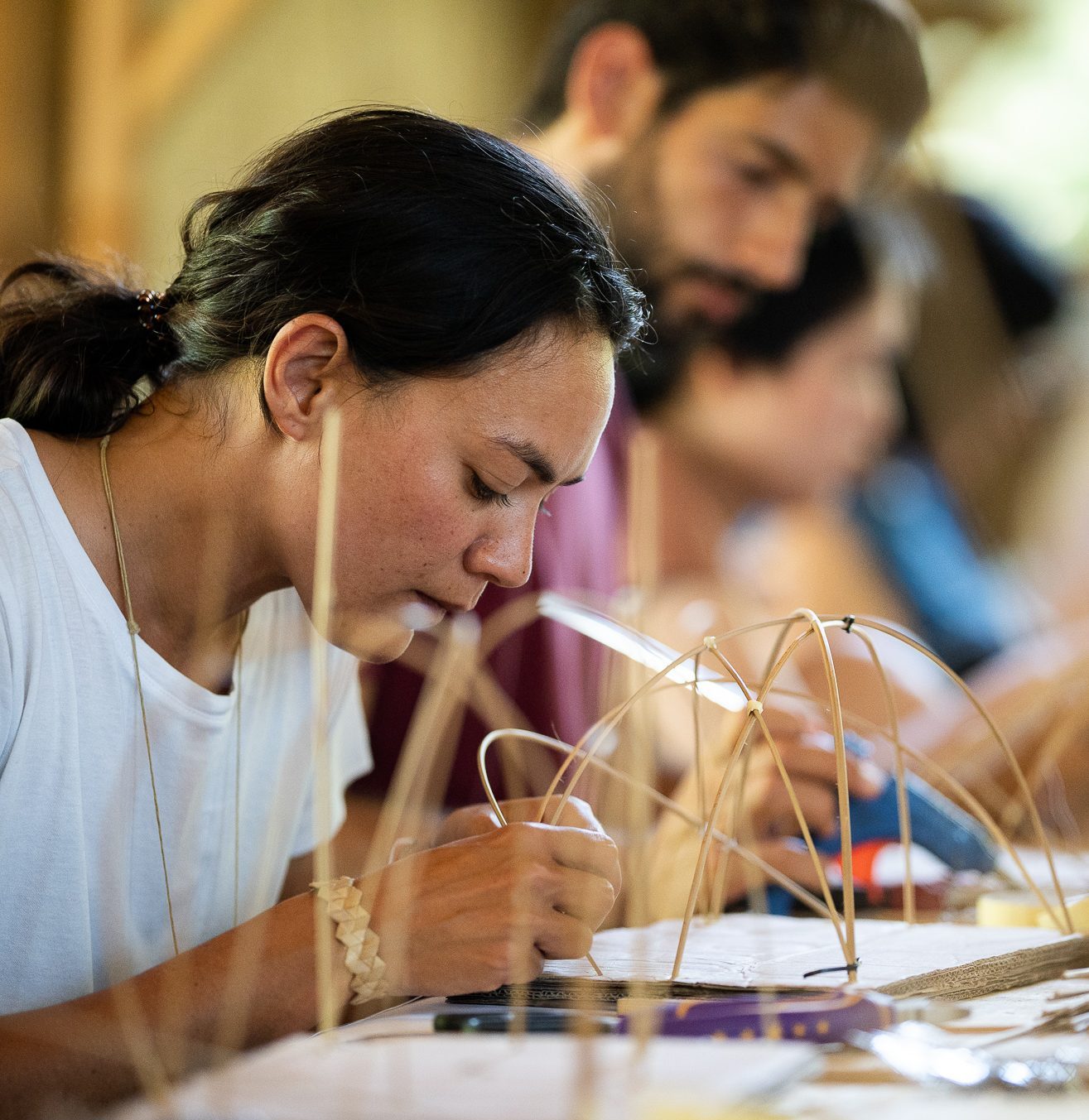 April 14, 2023
The Fundamentals of Building with Bamboo Online Course
10 weeks of engaging with everything you need to know about building with bamboo from planting to construction.