Crafting a Bamboo Lamp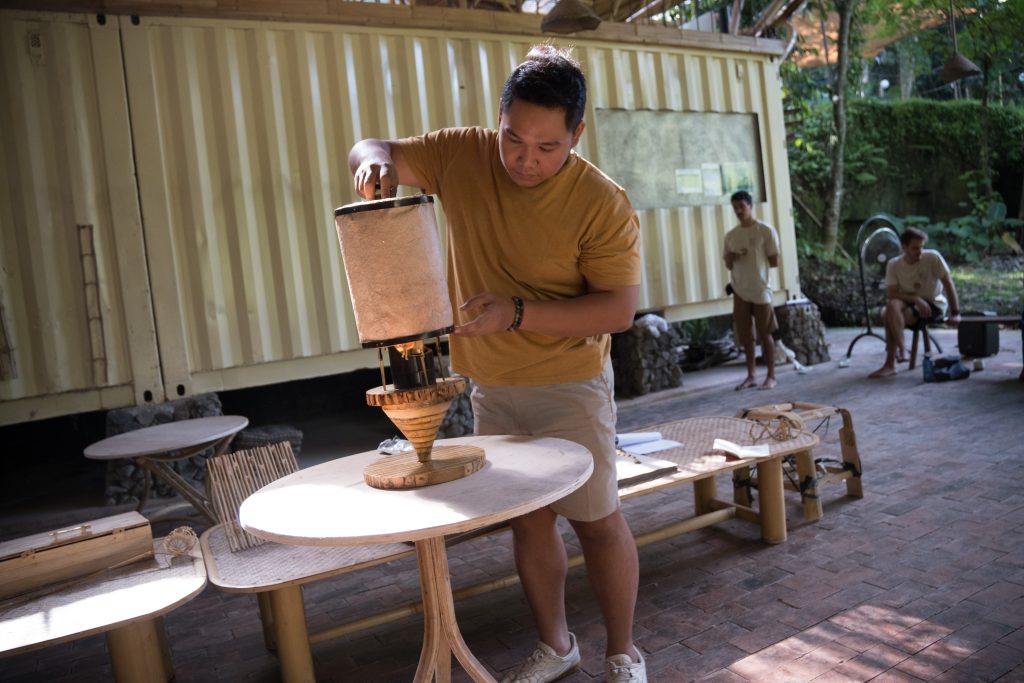 Follow the journey of building a bamboo table from developing a model to crafting the final prototype during the Bamboo U Build and Design Course.
During the 11 Day Course in Bali we dedicate the second part of the course for students to either immerse in a full-scale bamboo structure or to work with master carpenters and a resident designer to fulfill a prototype for a small-scale bamboo object or furniture piece. In so doing, it is our aim that working hands-on with bamboo will give students a deeper understanding of bamboo as a building material.
Last March, Vicky joined us from Indonesia to deep dive into the knowledge of products manufactured from bamboo. Have a read-through and follow his journey of designing and building this bamboo night light.
Design Idea, Concept, and Inspiration
The idea first came to create a small lamp that can be placed in different locations in the house as ambient lighting to create intimacy and comfort at night. This lamp was inspired by my late caretaker. The night light is designed to spin on a central axis to showcase a silhouette of different figures in motion.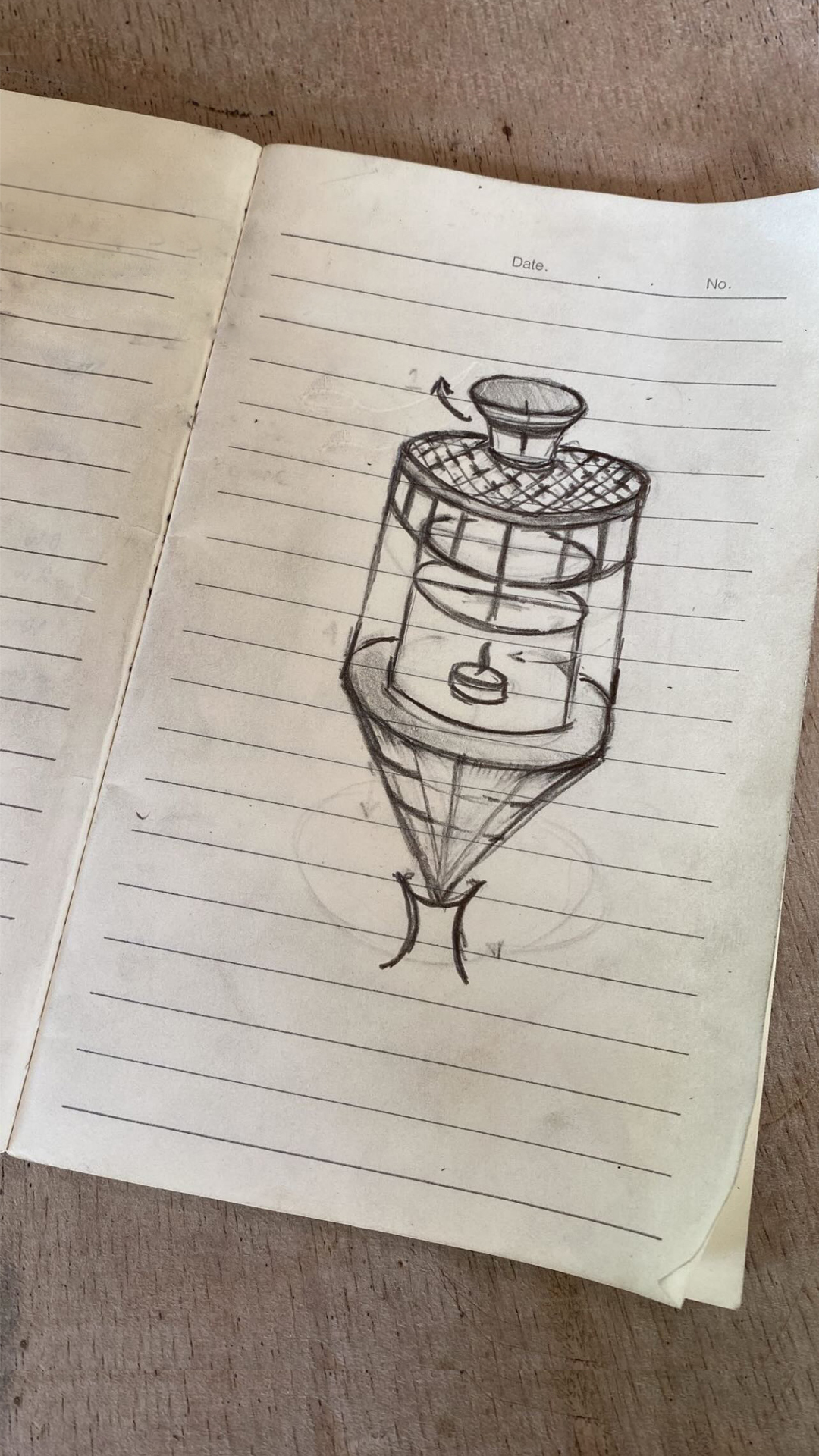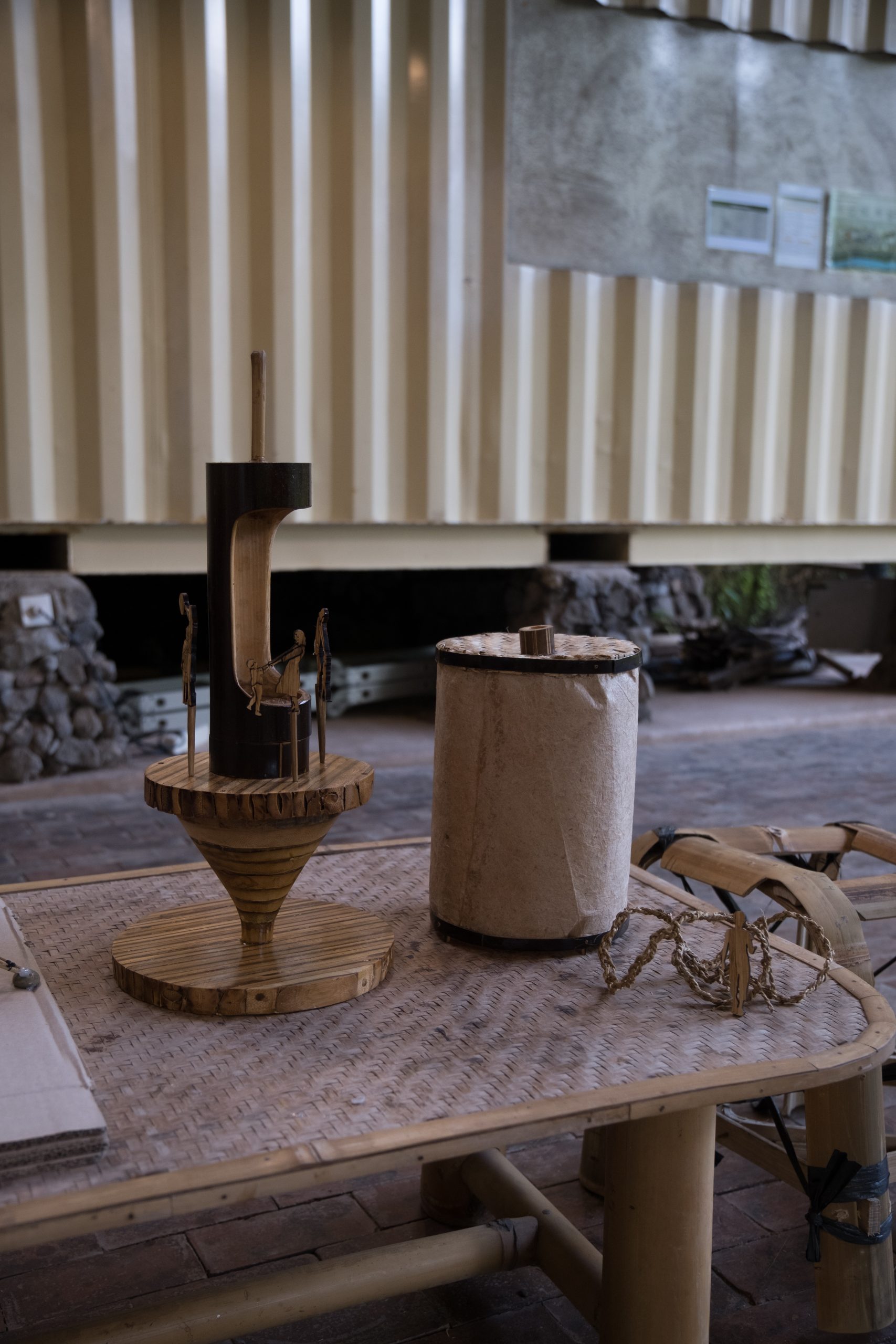 Building The Bamboo Lamp
The bamboo lamp's light structure was crafted using Dendrocalamus asper, locally called Petung, whereas I crafted the light cover using banana paper, due to its translucent nature. Banana paper lets light through and therefore illuminates the light from the inside.
For the main inner structure of the lamp, I selected the upper part of Dendrocalamus asper, and cut it into a 25 cm long cylinder. As for its foundation, it was made by filling up the inside with the largest diameter of Phyllostachys aurea known as bambu Pancing, followed by smaller sizes. To ensure a smooth and attractive appearance, the gaps between were filled with a mixture of bamboo powder and wood glue.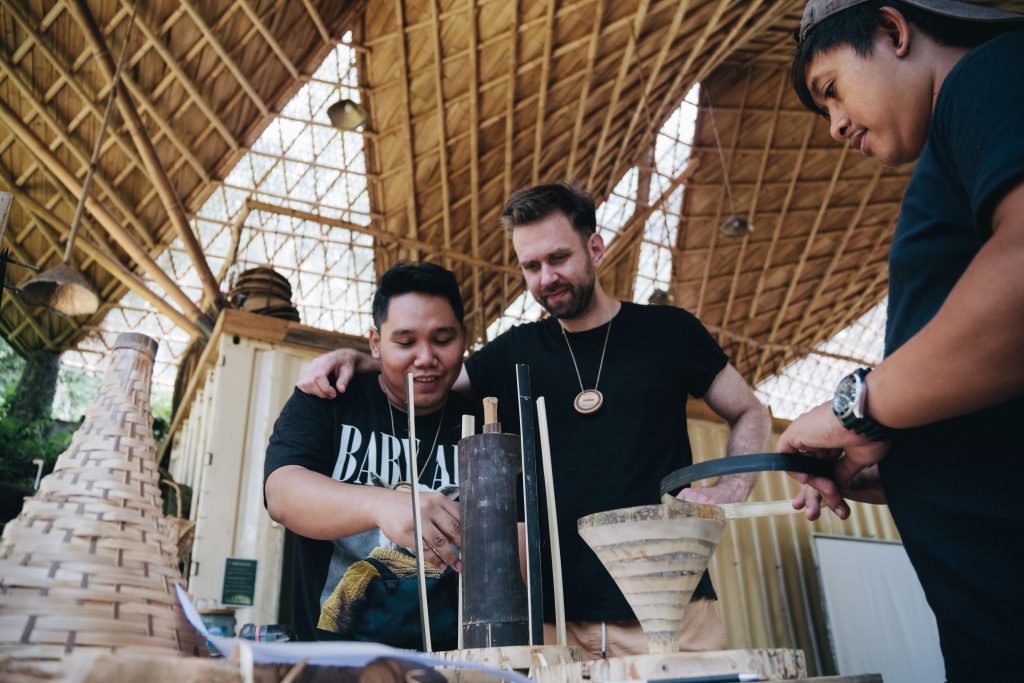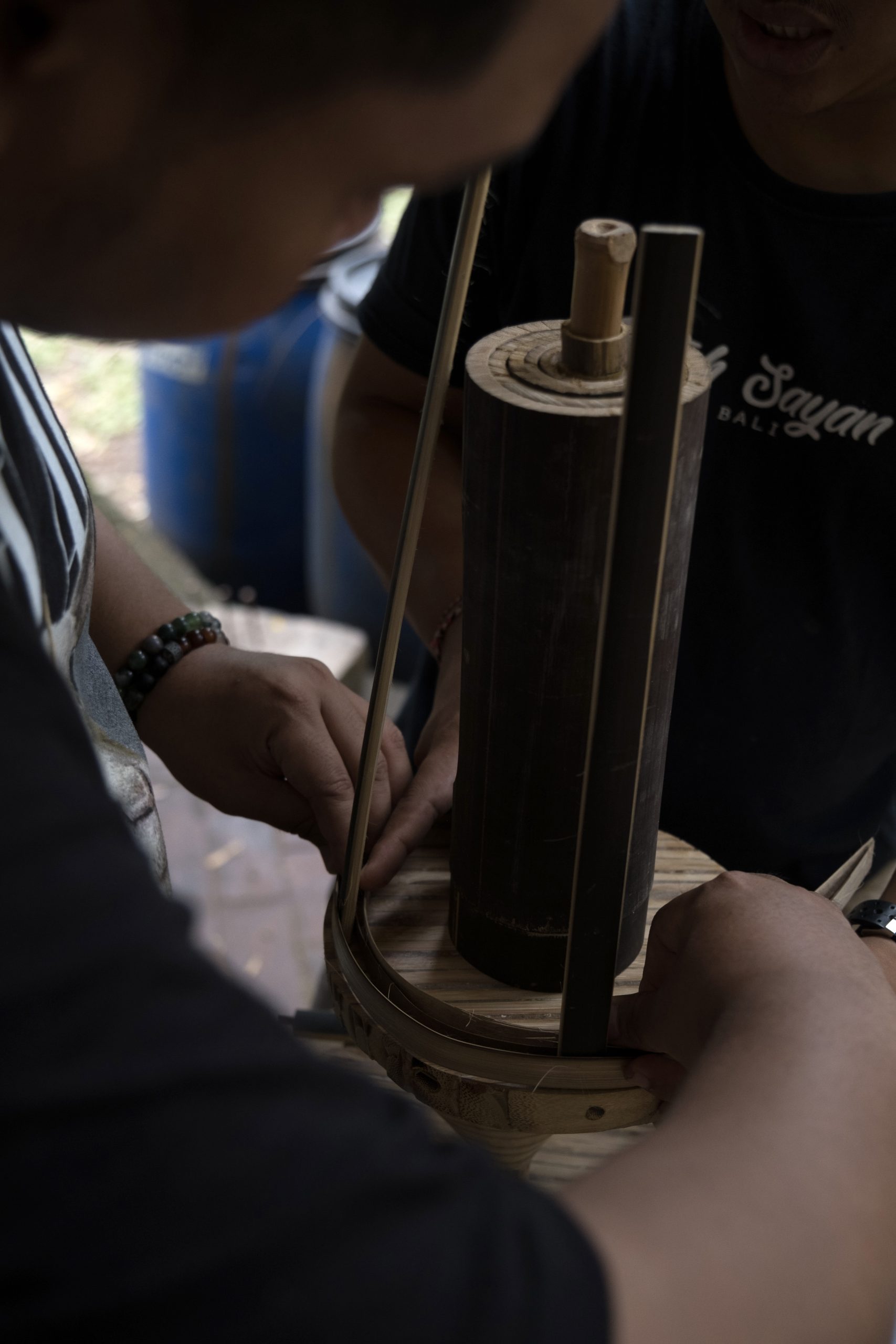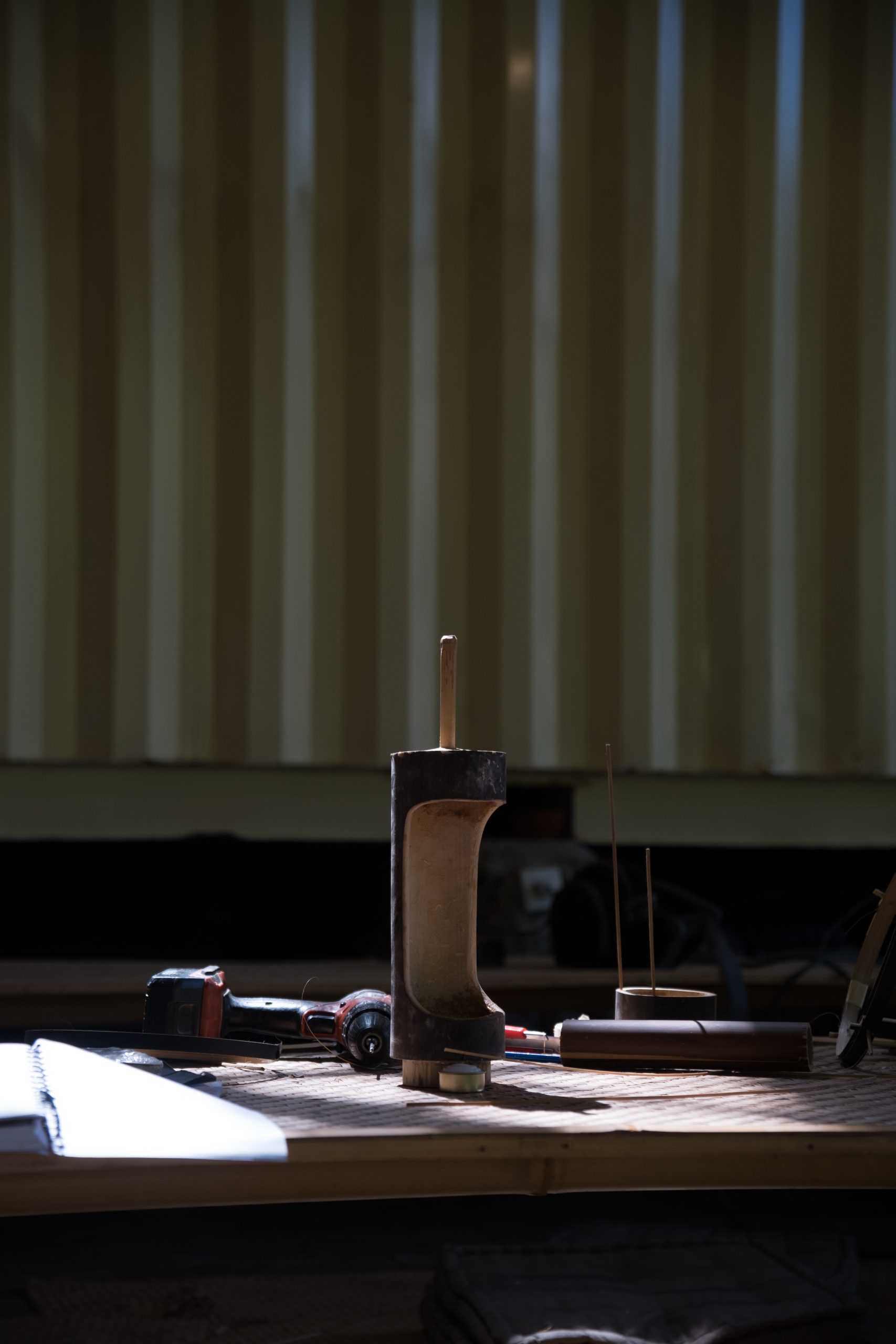 The inner part of the lamp was made using a laminated bamboo plank, bamboo powder, and wood glue to create a smooth appearance. As for the cylinder, it has a pin that can be rotated and was placed under a round-shaped open bamboo plank I placed the laser-cutter figures that represent my childhood memories with my caretaker, surrounding it.
The light top cover is made of woven bamboo formed in a circle. The woven bamboo allows for air circulation so that the light remains lit (if we use candle), or if using electronic LED lighting, the reflected light creates a beautiful feature from the top. The lamp's finishing process involves using wood glue mixed with bamboo powder to cover the gaps in the open planks, drying them outside, and smoothing the surface with a smoothing machine to make it easy to coat with wood gloss liquid.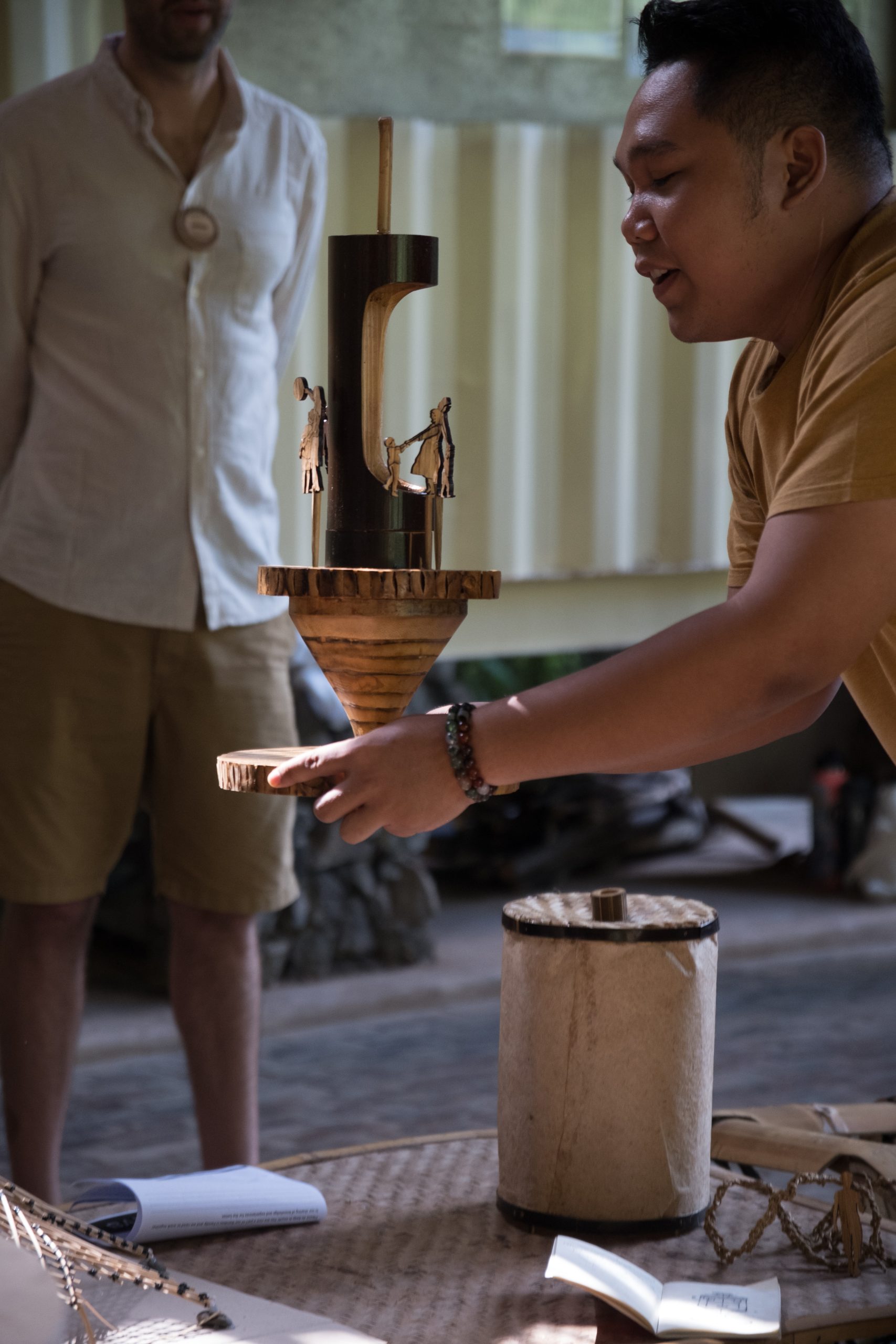 Challenges and Learnings
During the process, the most challenging part was creating a precise shape, so that the composition is balanced and follows the natural shape of the lamp.
Overall I am extremely pleased with the result, the reflection of the light appears perfectly and shows the figures that I carved. It looks like Wayang, a theatrical puppet performance. My favorite feature of the lamp is that it can be rotated and the scene within the lamp can be highlighted and adjusted.
________________________________
Interested in building with bamboo and designing your own bamboo product or furniture? Consider joining an 11 Day Bamboo Building And Design Course!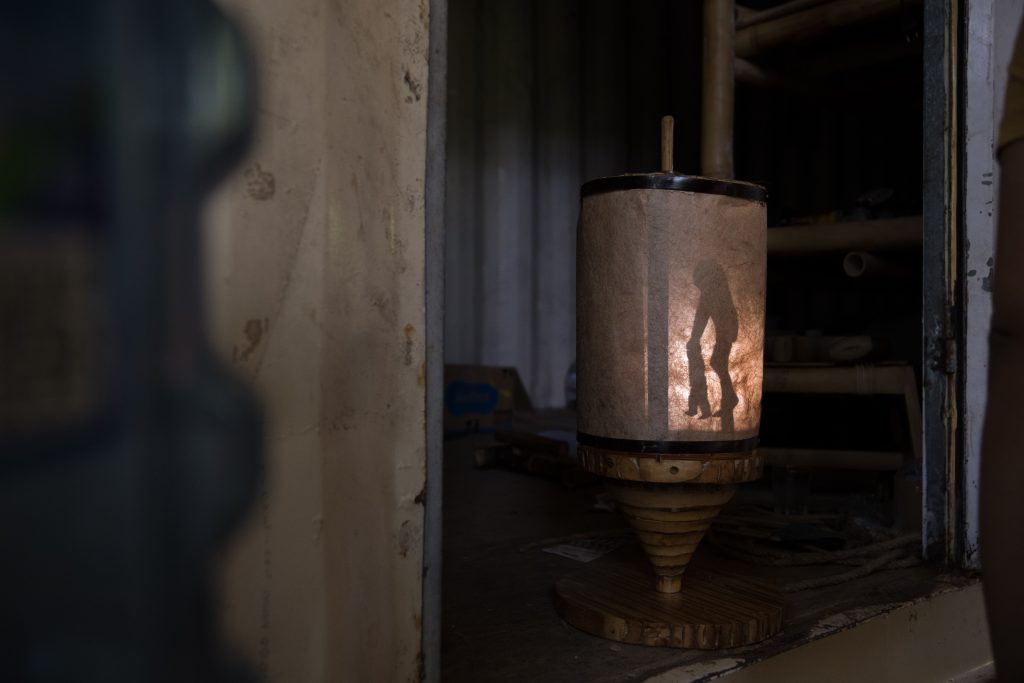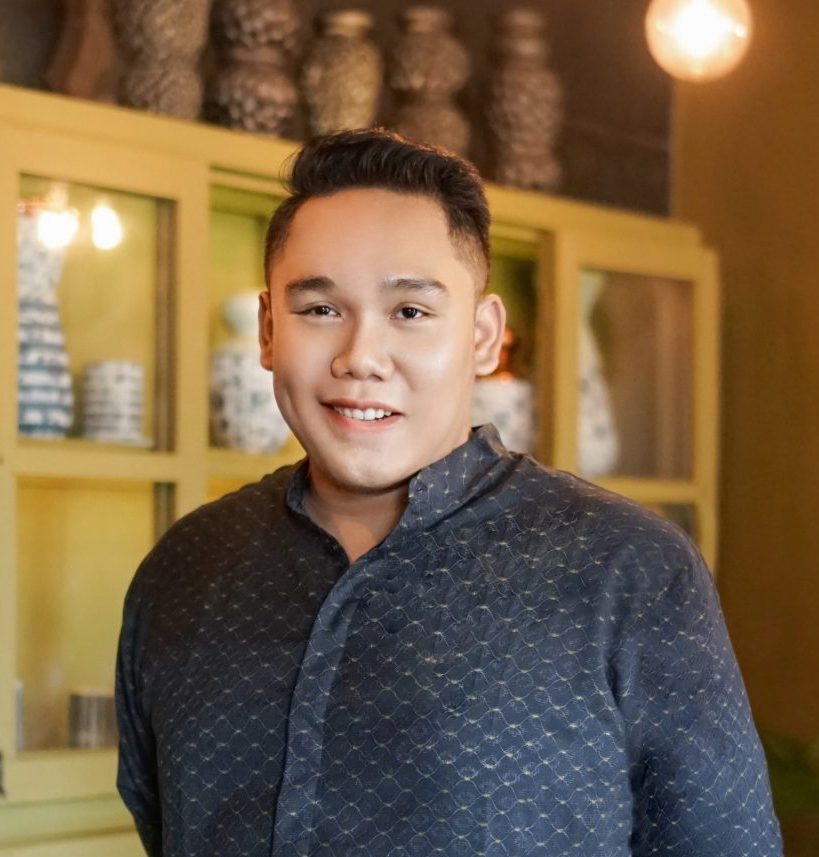 About the author
Vicky Riyadi Wirasetya
|
Digital Creative and Photographer
Having completed a masters in business and experienced several creative and art industries, Vicky has a passion for sustainable design and construction which he believes bridges the limitless creativity with nature.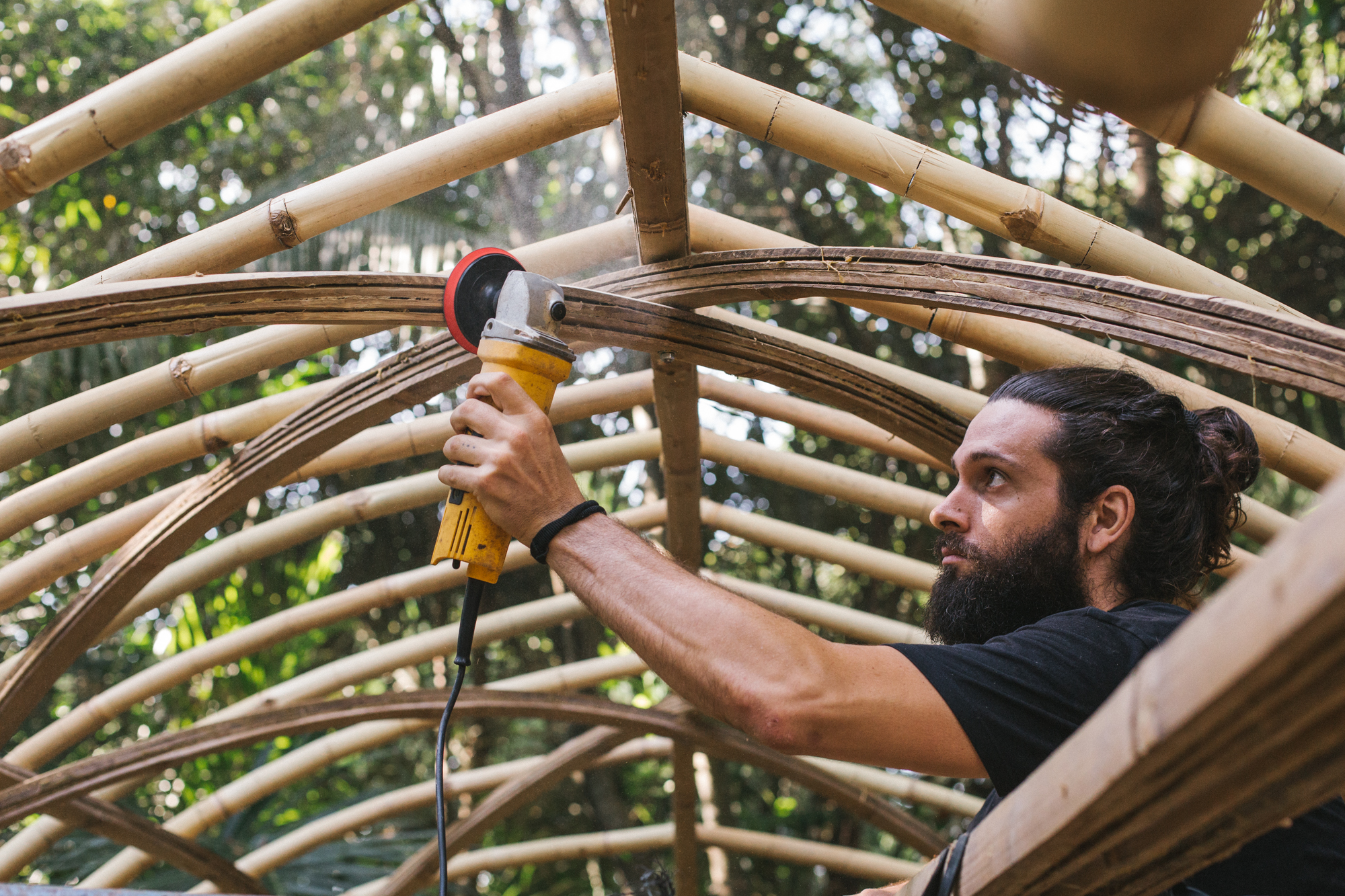 June 10-21, 2023
The 11 Day Bamboo Build & Design Course in Bali
In 11 days, we'll show you how to build bamboo structures we'll share all that it takes to build with nature.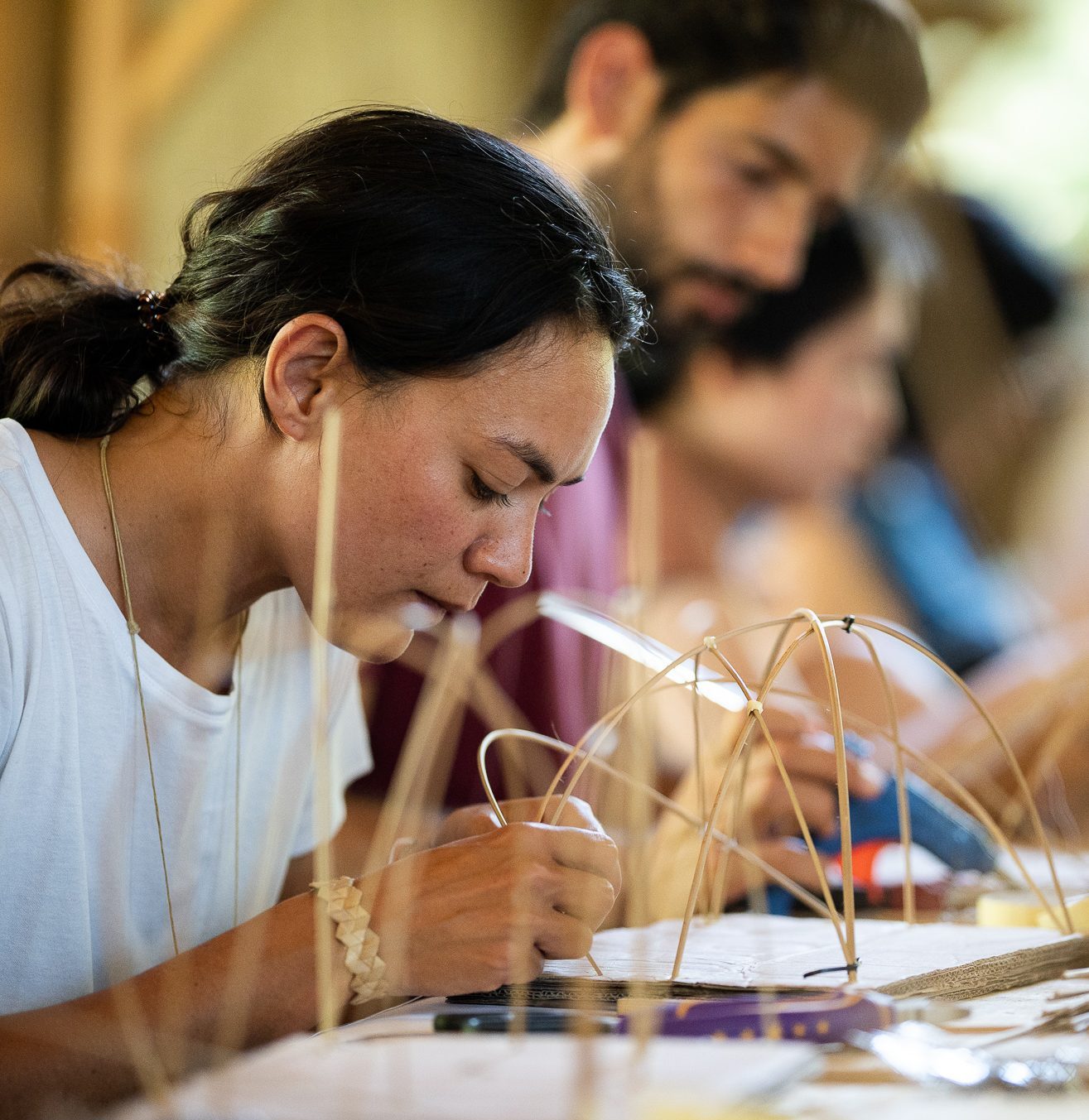 The Fundamentals of Building with Bamboo Online Course
Join the Waitlist
All the fundamentals you need to get you started working with bamboo. Deep dive into cinematic videos and step-by-step guides that will provide you with a strong understanding of bamboo as a design and building material.