Crafting A Kinetic Bamboo Fruit Bowl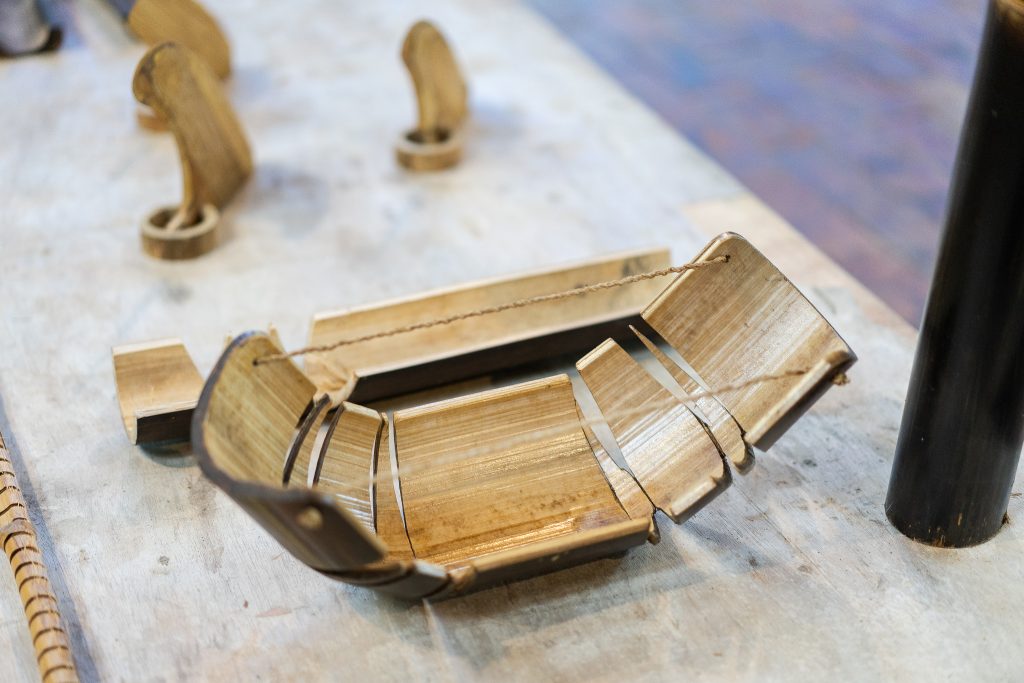 Follow Faith's journey of designing and crafting a bamboo kinetic fruit bowl during the Bamboo U 11 Day Build and Design Course.
During the 11 Day Bamboo Build and Design Course in Bali we dedicate the second part of the course for students to either immerse in a full-scale bamboo structure or to work with master carpenters and a resident designer to fulfill a prototype for a small-scale bamboo object or furniture piece. In so doing, it is our aim that working hands-on with bamboo will give students a deeper understanding of bamboo as a building material.
Last July 2022, Faith joined us from the United States to learn about how to take a small model and preliminary idea and use bamboo to create a full-sized work. In the second part of the 11-day course, she worked on a design for a bamboo kinetic fruit bowl which she called: Armadillo Fruit Bowl.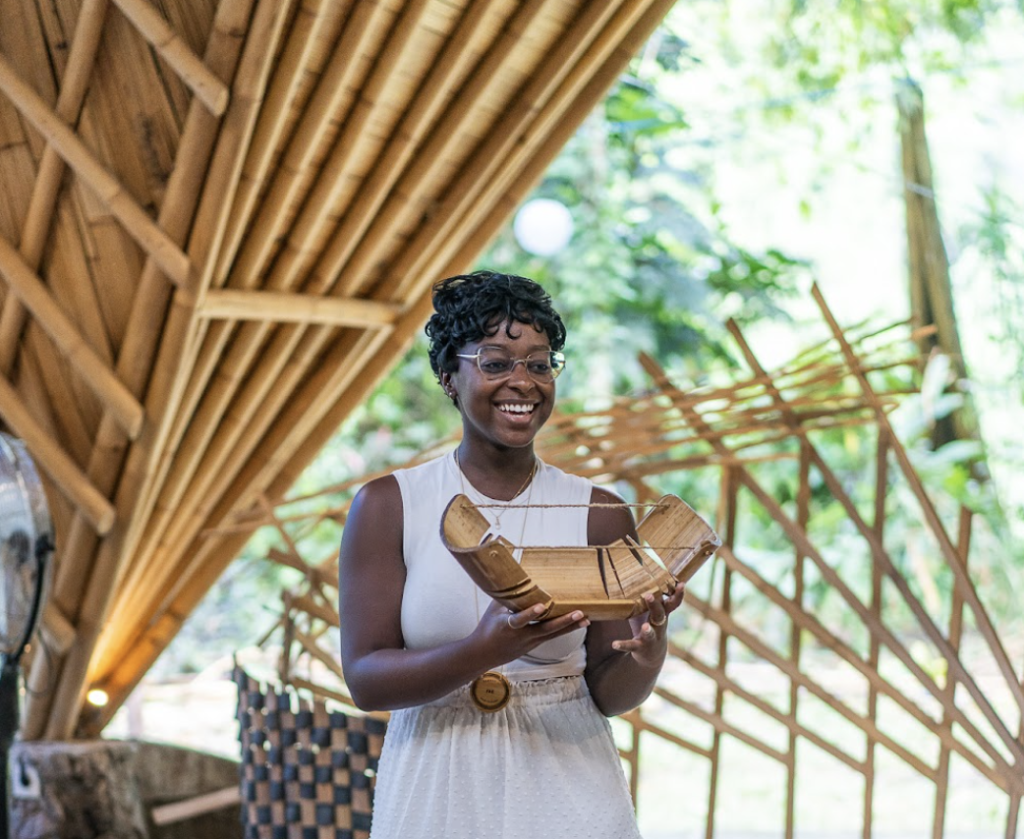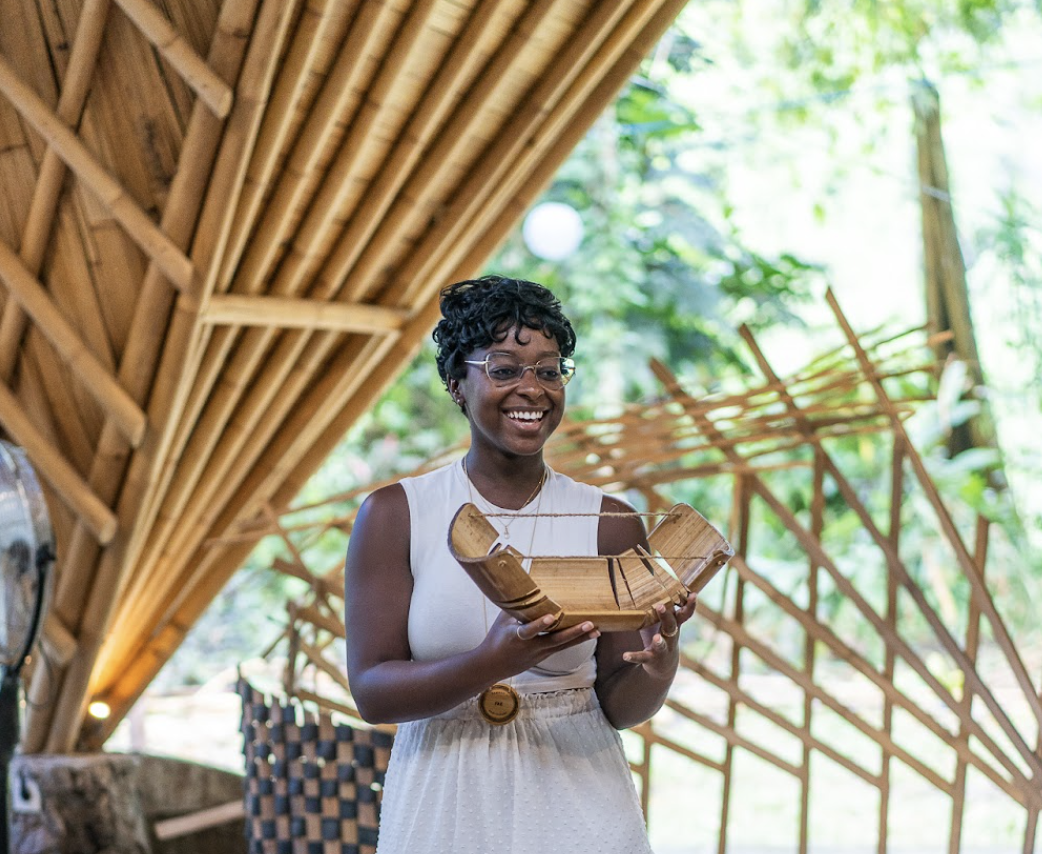 Design Idea, Concept, and Inspiration
The idea came when I tried mangosteen for the first time recently. After that, I was inspired to make a serving tray dish from bamboo for them. I imagine the bowl on a kitchen countertop, rocking back and forth as the fruit itself is given and taken away.
Crafting the Fruit Bowl
The species Dendrocalamus asper known locally in Indonesia as Bambu Petung was used to craft the dish bowl. A small pole was cut in half and then the strategic rup rup technique was cut to create a bend. The curve is held by two Bambu Tali, Indonesian for Gigantochloa apus. During the crafting process, a handsaw was the primary tool I used and the piece was sanded by hand. As for the finishing, I used polyurethane.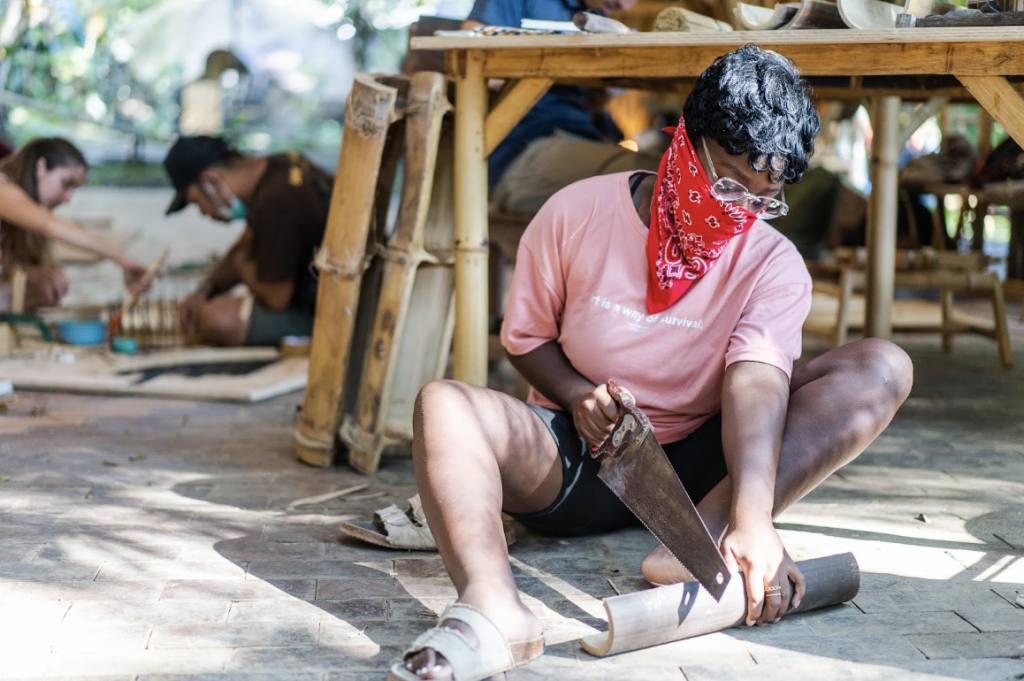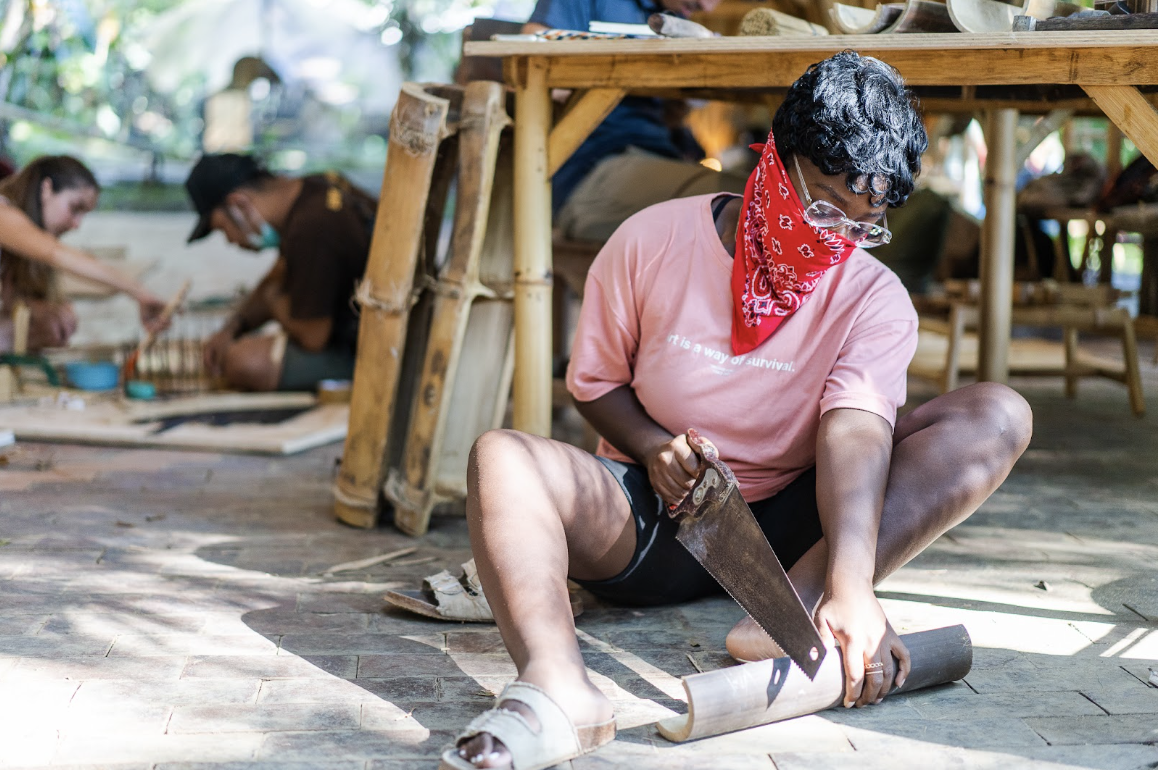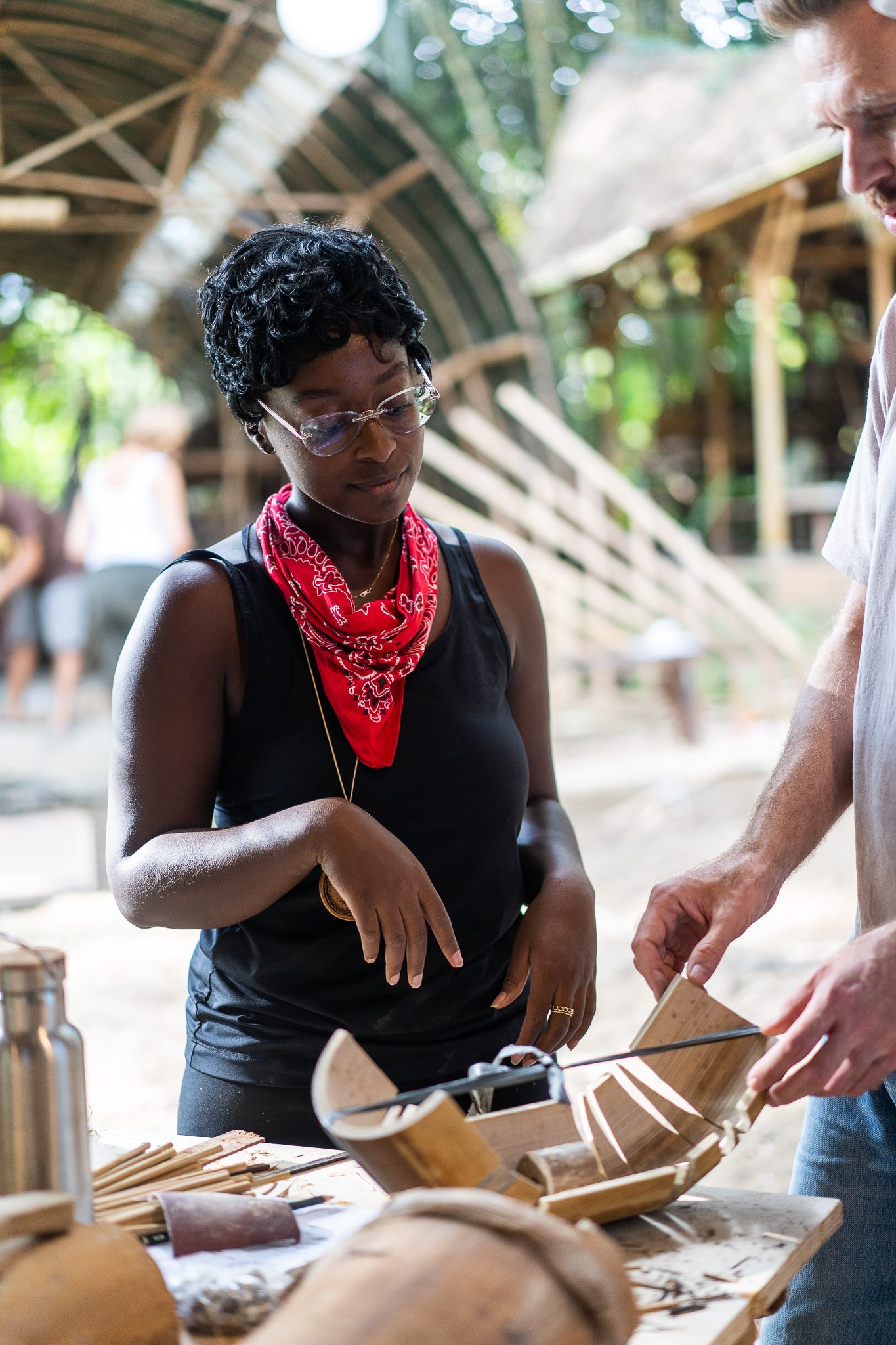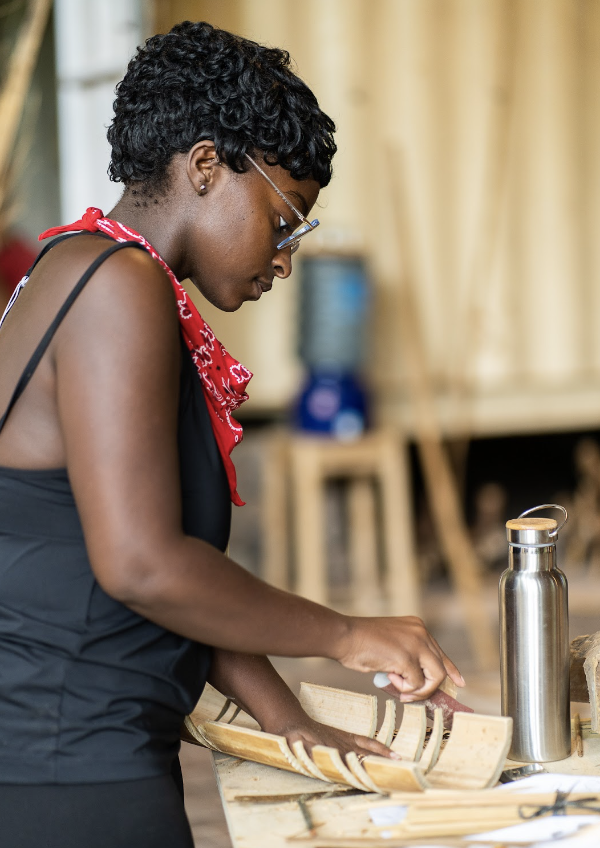 Challenges and Learnings
There were moments I was discouraged and wanted to abandon the design completely, and then I did. But stepping away and trying something else, I realized I truly liked my original design and just needed more patience, and help.
The most challenging part of the project was applying rup rup technique. Normally when rup rup is used, it isn't visible, but in this design, I intended for it to be left exposed for aesthetics. In order to accomplish this, and to achieve the Armadillo shell appearance, the cuts had to be clean and uniform. The master carpenters helped immensely in showing me how to best use the hand saw, and in making the cleanest cuts. The biggest reward was seeing the design and functionality come together after the Bambu Tali ropes connected the two ends. The final result is far from perfect, but I am embracing wabi-sabi, and I'm proud of how it looks and that I persisted in completing it.
Driven by good design, I have always sought an interdisciplinary path. Since I'm usually on the more digital end of design, I felt led to create with my hands, to return to nature, and to see what I can learn from the intersection of engineering, craft, and art.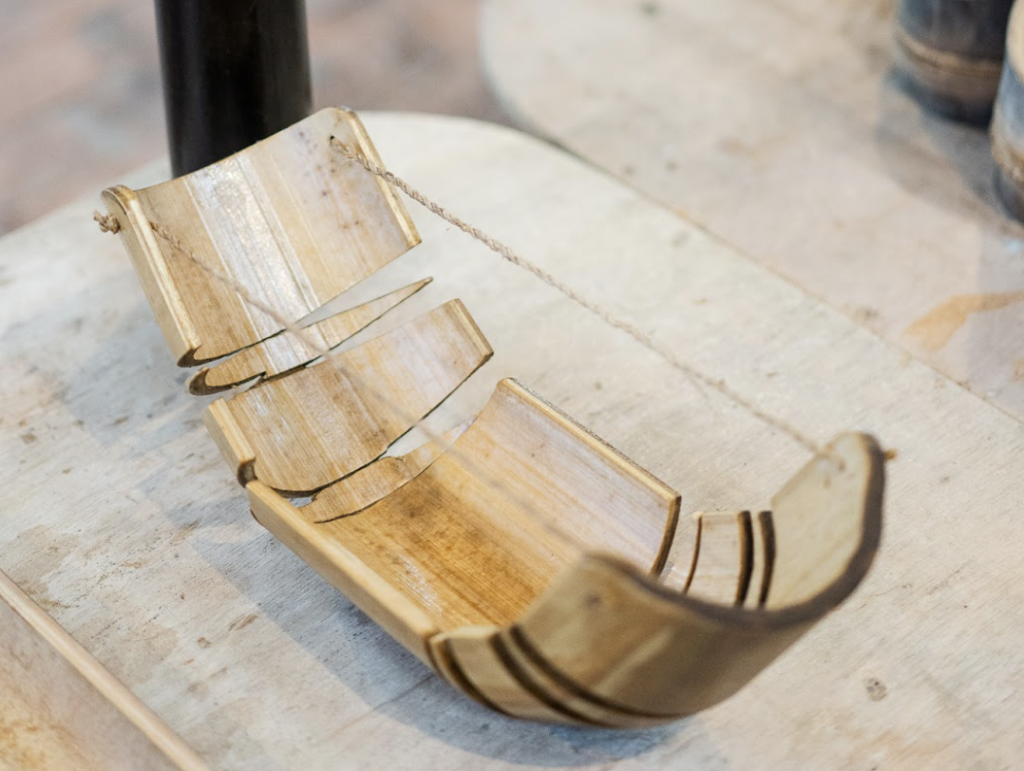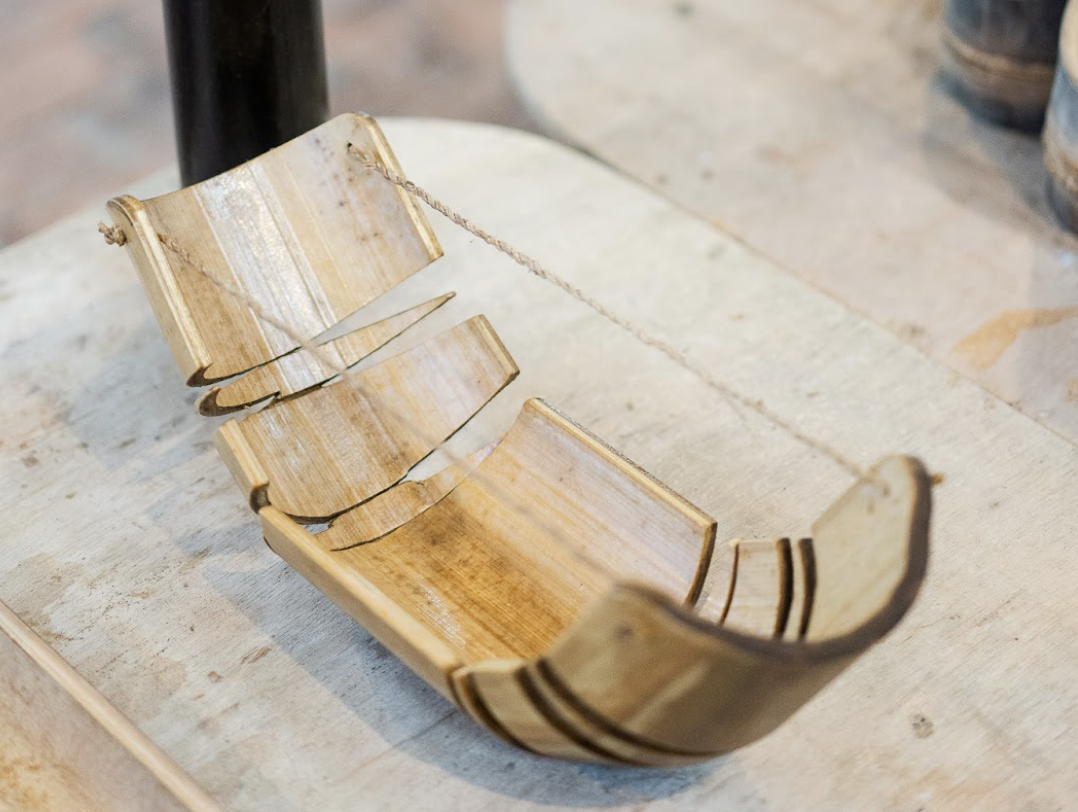 Since we started having a Design & Carpentry Station during our Bamboo 11-Day Build and Design Course, it has been a hub of innovation and creativity in bamboo furniture and product design. The bamboo projects mentioned above are only a handful of examples amongst the many dozens that have been designed during the course.
We are really looking forward to hosting more creative people to see designs like these flourish in-person.  The new 11-day course starts in March 2023, find out more about the course here.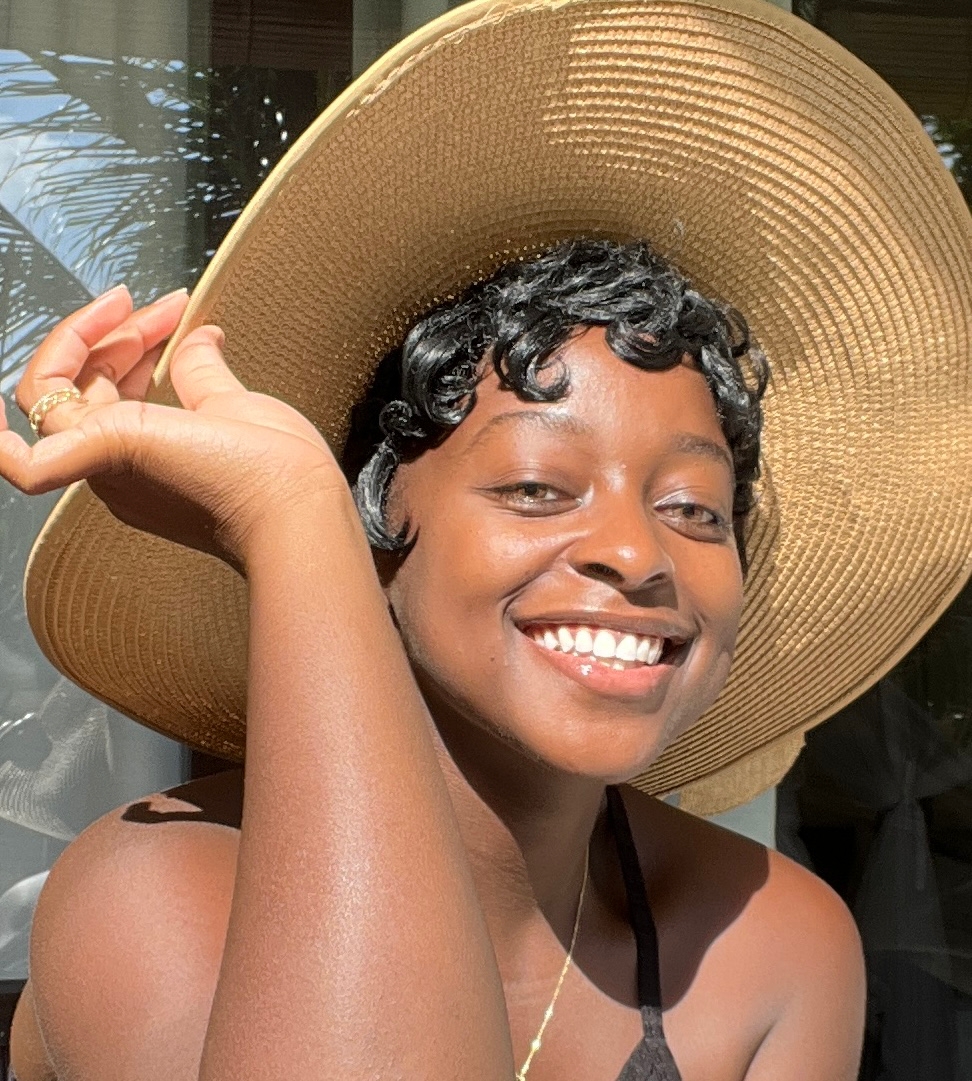 About the author
Faith Gowen
|
Student of Computer Science and Visual Arts
Faith is a student at Duke University, graduating in May 2023. She studied computer science and visual arts, and she is passionate about the intersection of design, technology, and social good. Her commitment to service has led her to pursue international projects in fields such as healthcare and environmentally conscious architecture. Faith continues to look for ways to incorporate inclusivity and sustainability into her cross-discipline practices.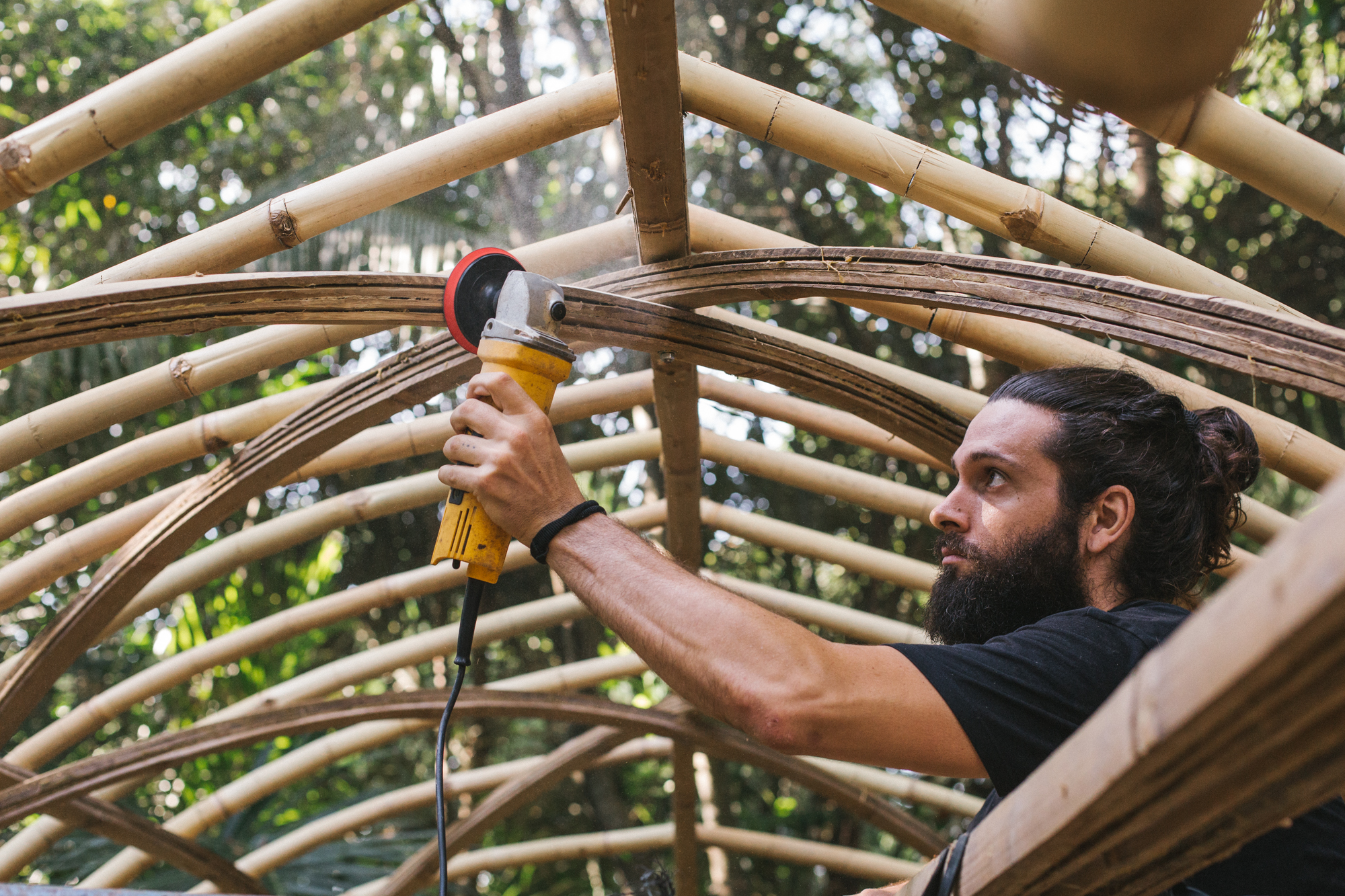 March 22- April 2, 2024
The 11 Day Bamboo Build & Design Course in Bali
In 11 days, we'll show you how to build bamboo structures we'll share all that it takes to build with nature.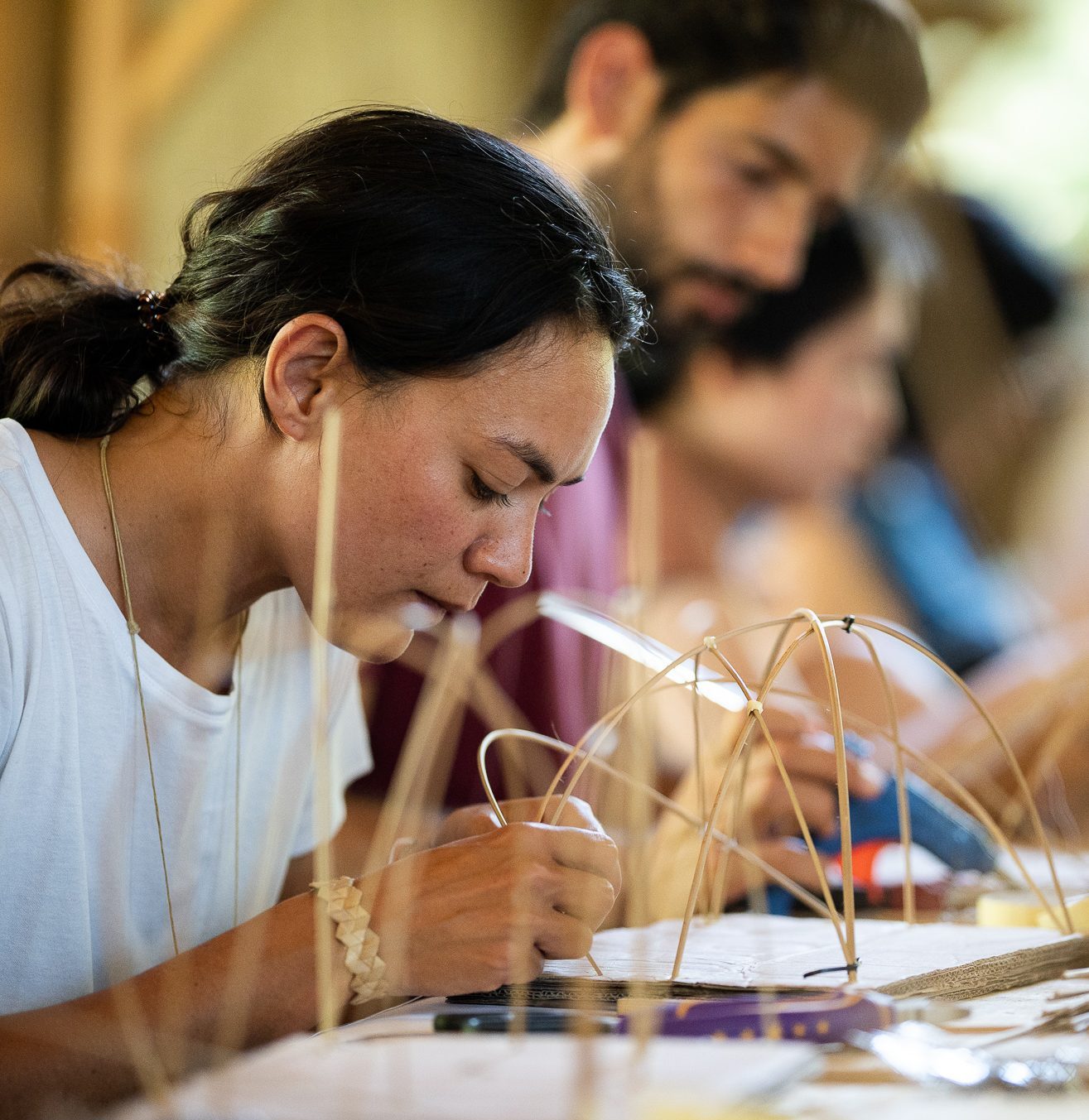 April 26, 2024
The Fundamentals of Building with Bamboo Online Course
All the fundamentals you need to get you started working with bamboo. Deep dive into cinematic videos and step-by-step guides that will provide you with a strong understanding of bamboo as a design and building material.