Prototyping A Bamboo Lounge Chair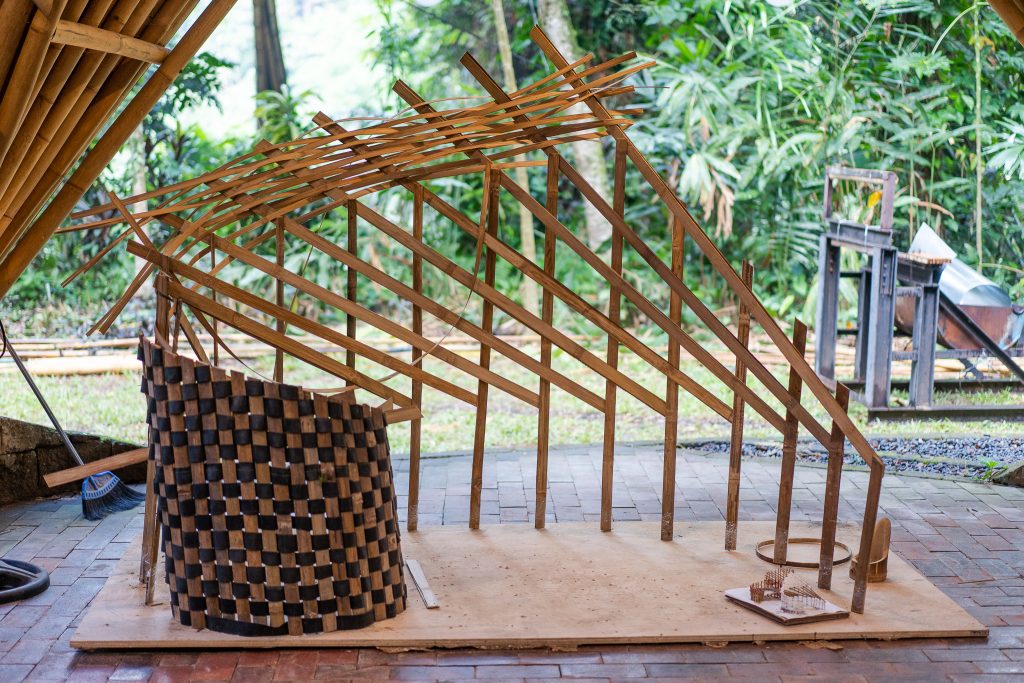 Follow the journey of crafting a prototype for a lounge chair that includes a seat, a side table, and an ambient light during the 11-Day Build and Design Course.
During the 11 Day Bamboo Build and Design Course in Bali we dedicate the second part of the course for students to either immerse in a full-scale bamboo structure or to work with master carpenters and a resident designer to fulfill a prototype for a small-scale bamboo object or furniture piece. In so doing, it is our aim that working hands-on with bamboo will give students a deeper understanding of bamboo as a building material.
Last July 2022 Helene, originally from France, joined us from Qatar to immerse in hand-crafted design and building, where she could in a short amount of time conceptualize an idea and build it with her own two hands. She called her project the Le Poleng lounge chair.
Design Idea, Concept, and Inspiration
The idea was to create a lounge chair for the airport that could combine different furniture elements in one including a lamp for ambient light, a comfortable seating area, and a side table to enjoy whilst waiting for a flight at the airport.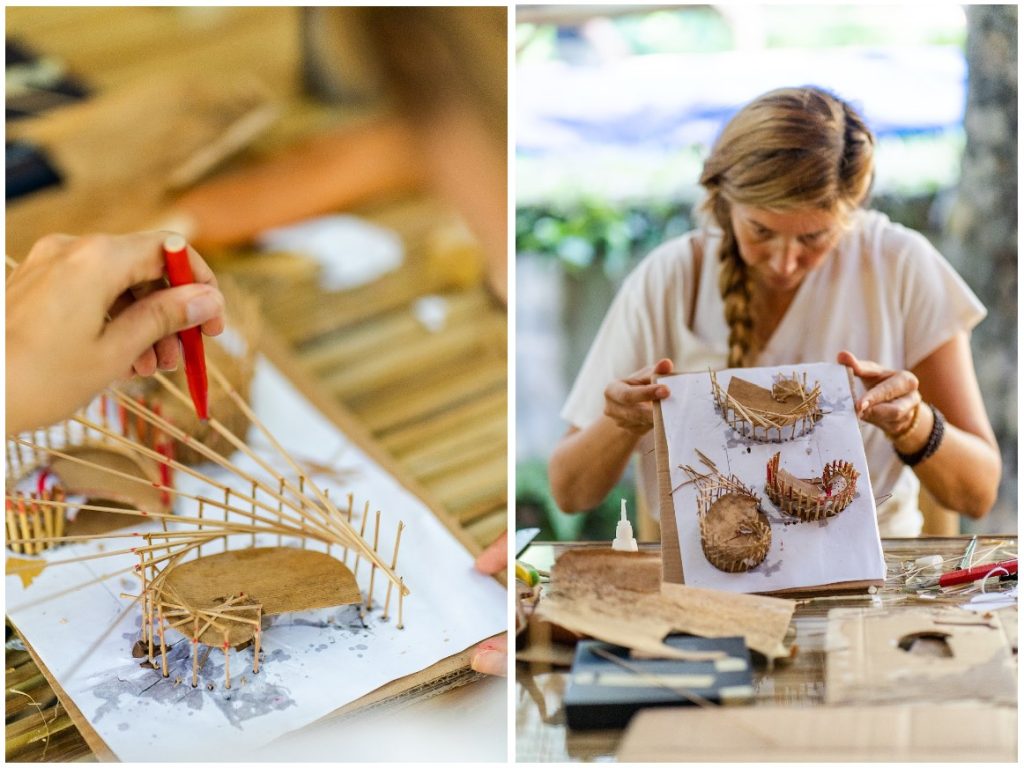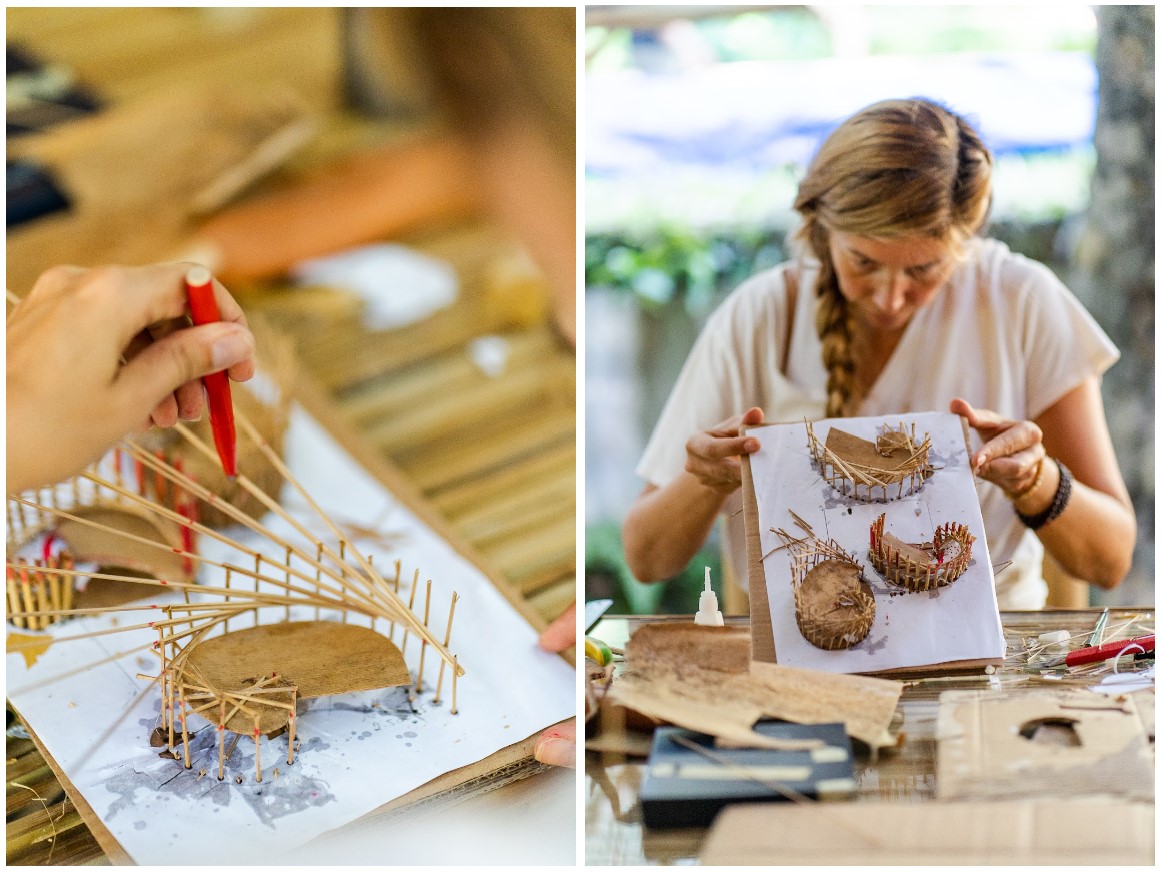 Crafting The Bamboo Lounge Chair
I began by drawing out a sketch and creating a scaled structural bamboo model, this allowed me to see my idea in real 3D and make adjustments on a small scale. I was inspired by the fibonacci spiral, and the chair makes use of 22 vertical posts running along a spiral to mimic a seashell. The posts grow longer by 5cm incrementally where the backrest lands. The 22 transversal splits give the structure solidity. The structure was then brought together by weaving cut-up strips of rubber tires to create a square black and white pattern inspired by the Bali's traditional Textile "the Poleng".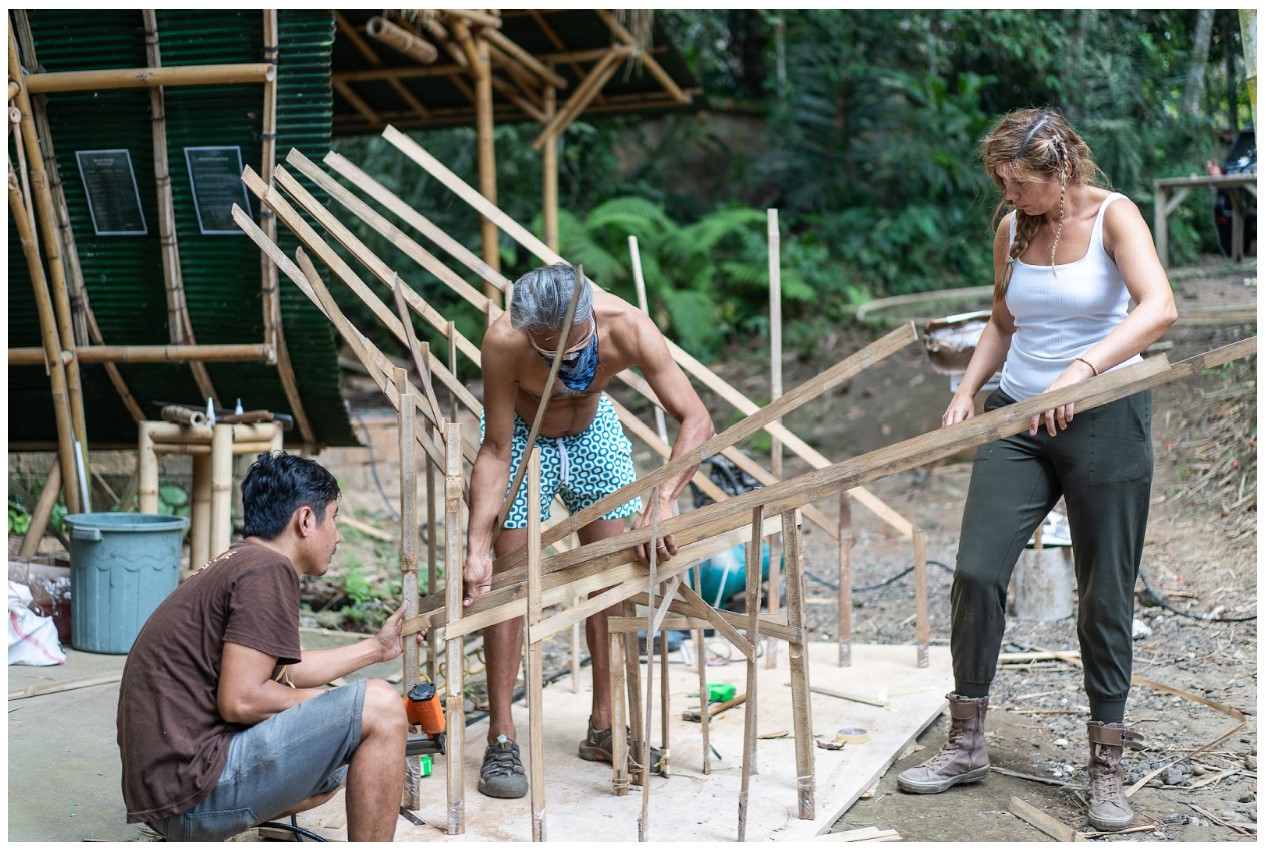 Challenges and Learnings
The most challenging part of the project was to use splits in 3 different dimensions to connect the 22 posts. The most rewarding part was learning that the black and white square pattern in Bali is a sacred pattern used on fabric that is wrapped around sacred trees and statues to signify harmony and balance.
During the entire process, I learned that during hands-on crafting managing your time and energy is key. It is normal to get annoyed during the process and it is ok to stop and take a break. I also learned that working with a partner is really valuable to bounce ideas back and forth and keep each other going and motivated. He helped direct my frustration into focus and perseverance.
The process of fabrication challenged my first idea and resulted in something different and surprisingly better than my initial thought.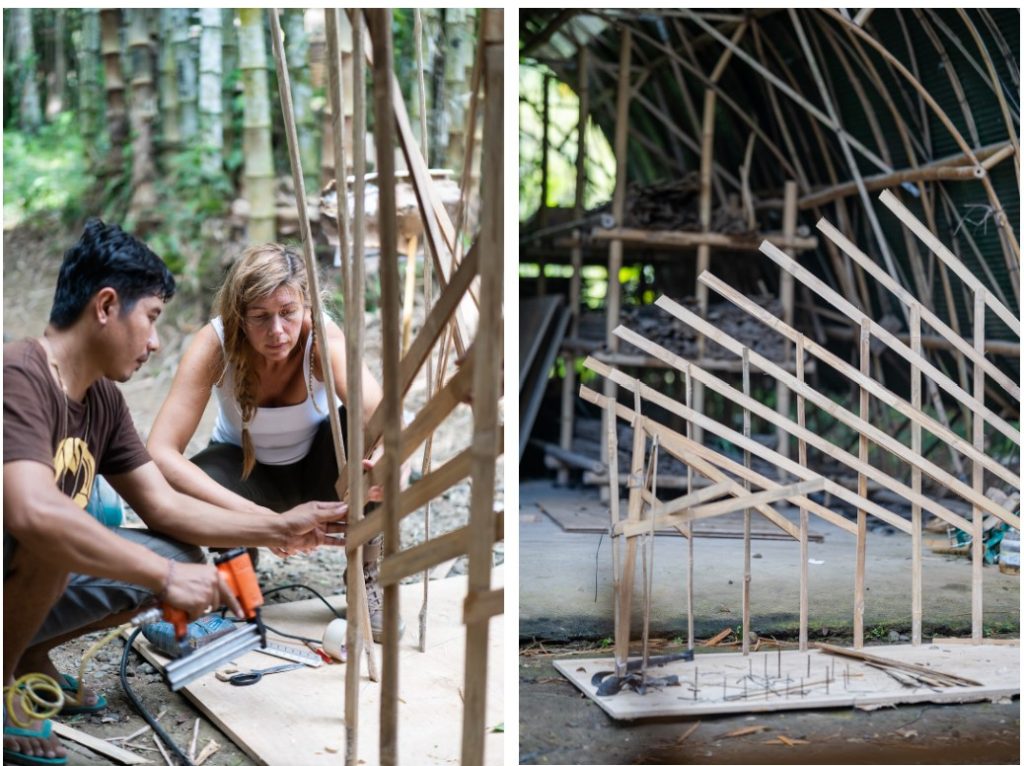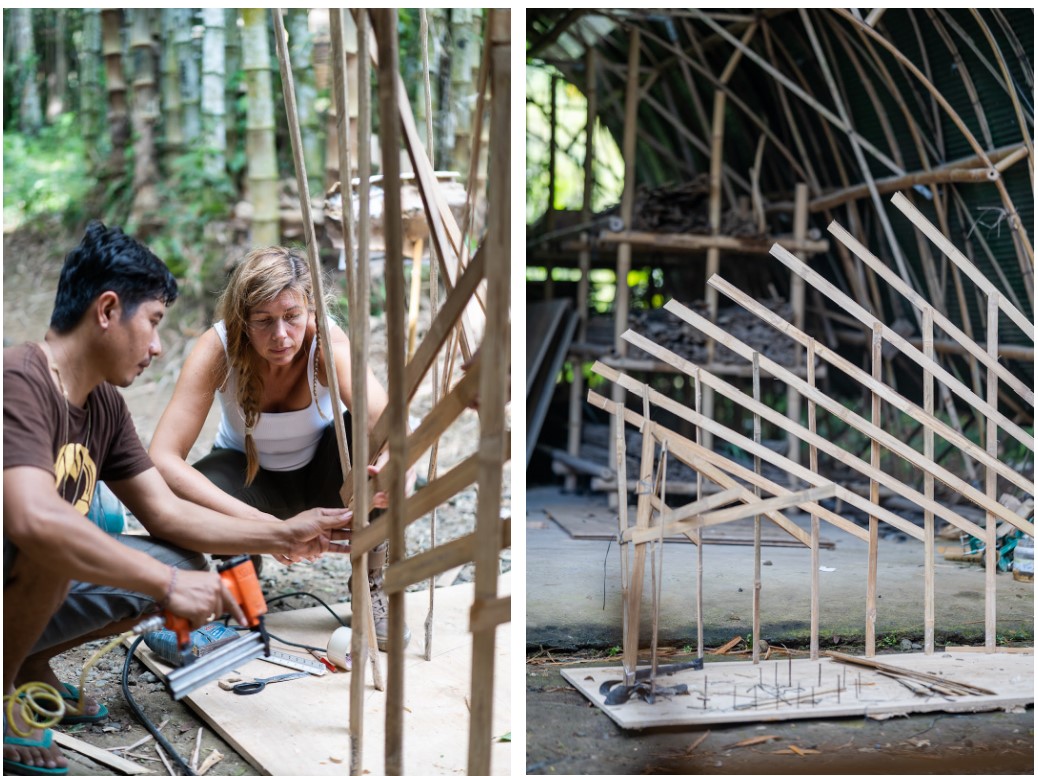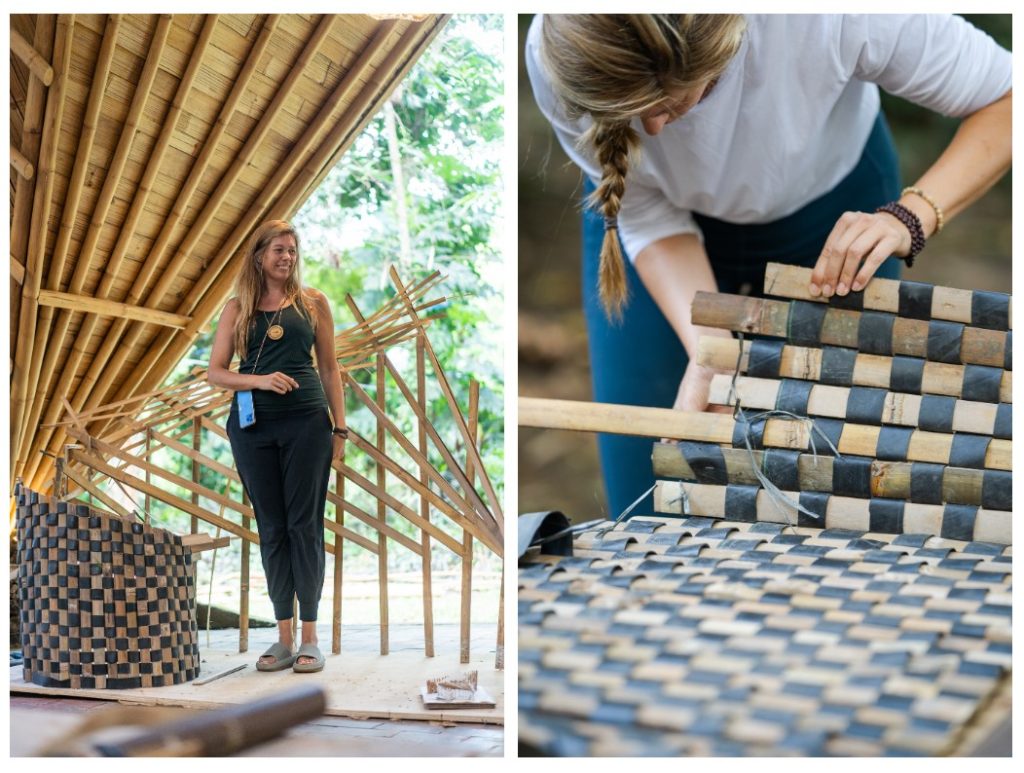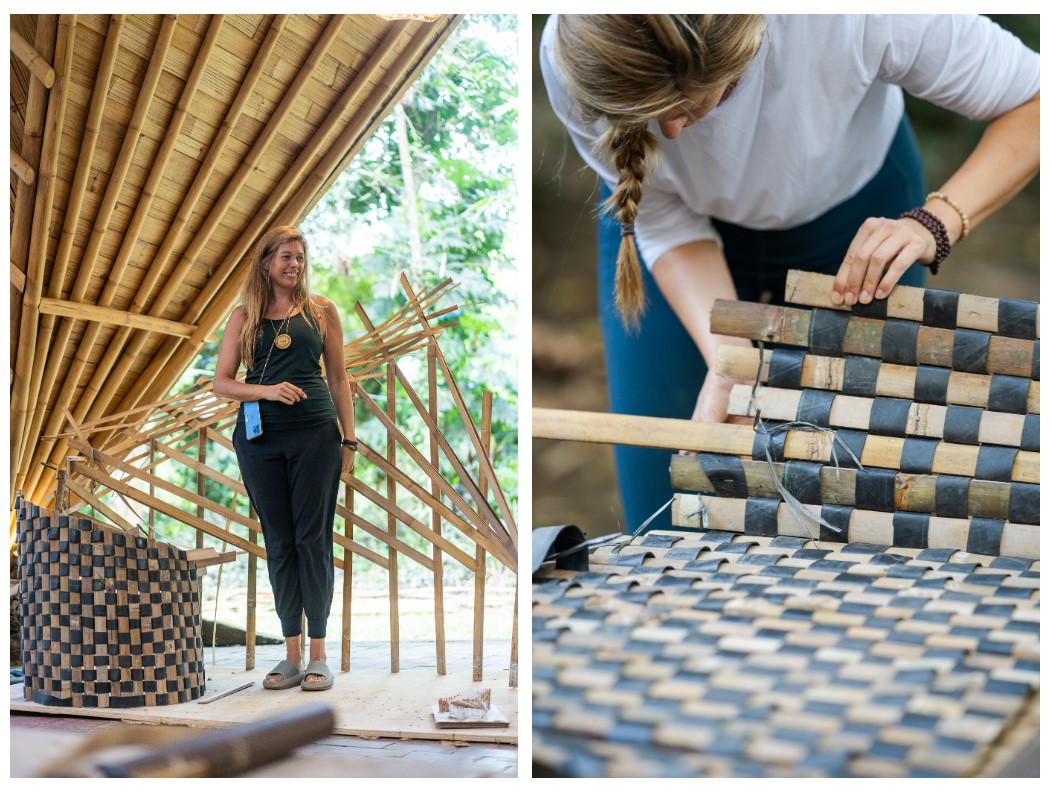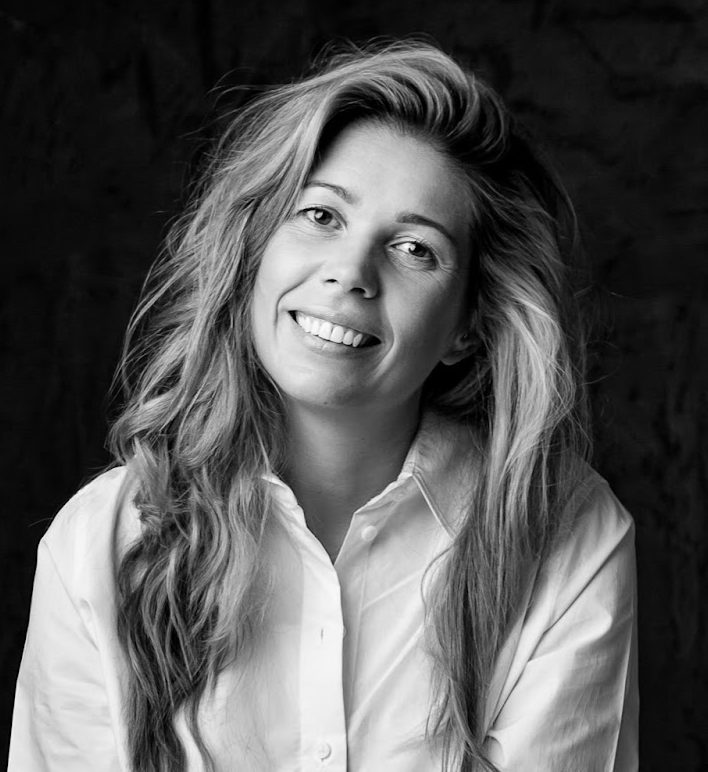 About the author
Helene Bonte
|
Interior Designer
Helene Bonte is originally from France and is a Qatar-based interior designer.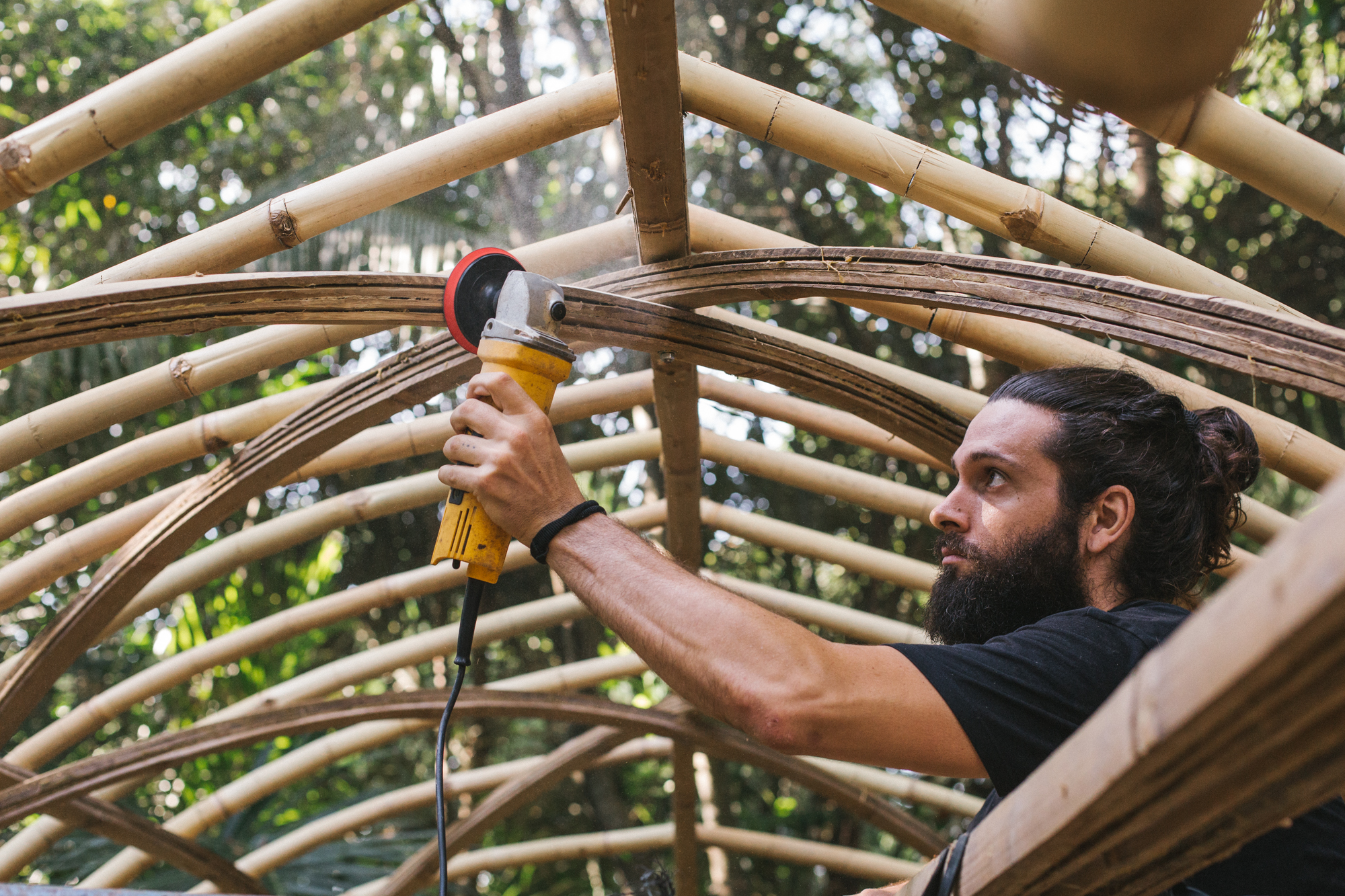 March 22- April 2, 2024
The 11 Day Bamboo Build & Design Course in Bali
In 11 days, we'll show you how to build bamboo structures we'll share all that it takes to build with nature.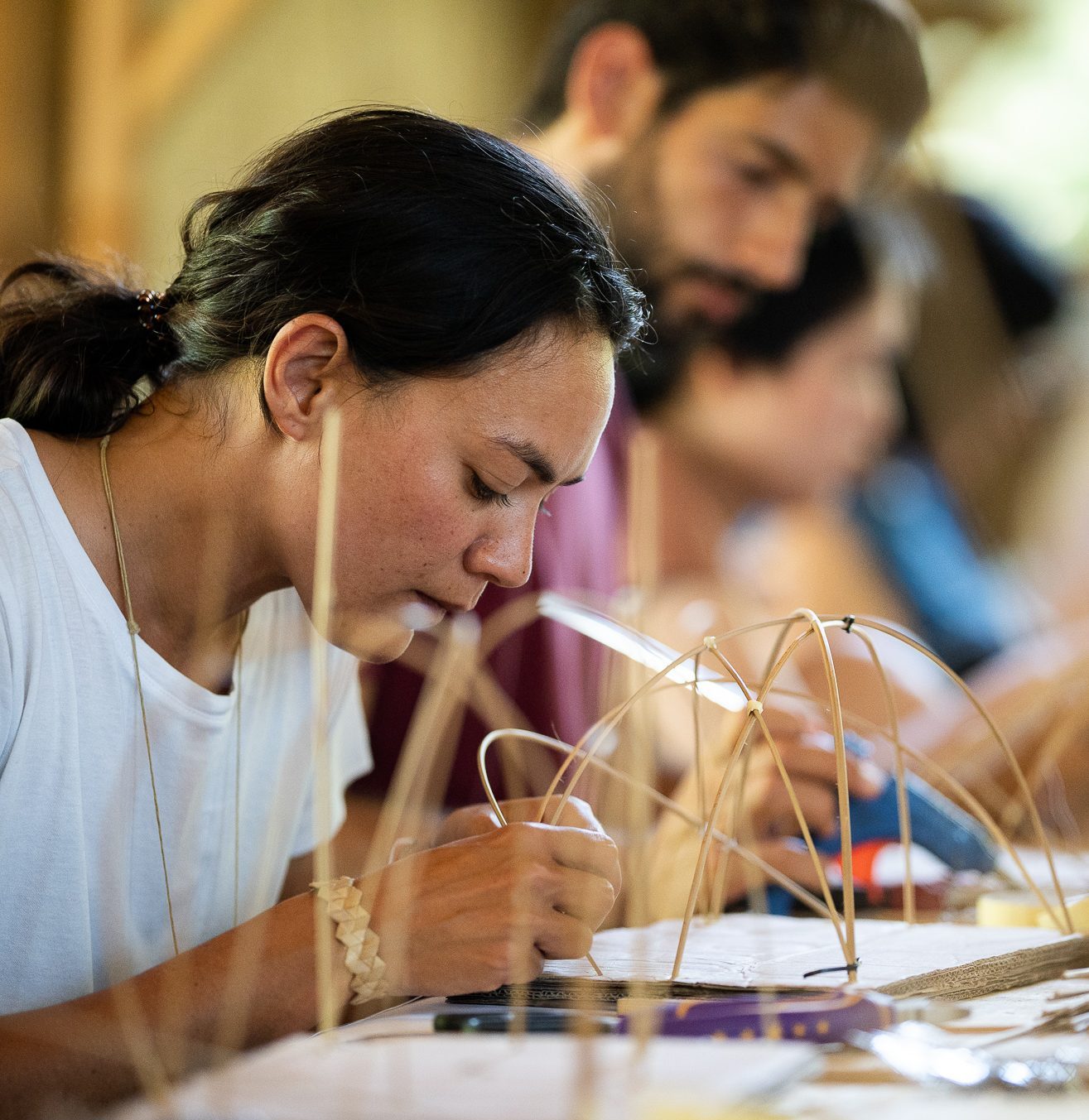 April 26, 2024
The Fundamentals of Building with Bamboo Online Course
All the fundamentals you need to get you started working with bamboo. Deep dive into cinematic videos and step-by-step guides that will provide you with a strong understanding of bamboo as a design and building material.