A Bamboo Resort In The Philippines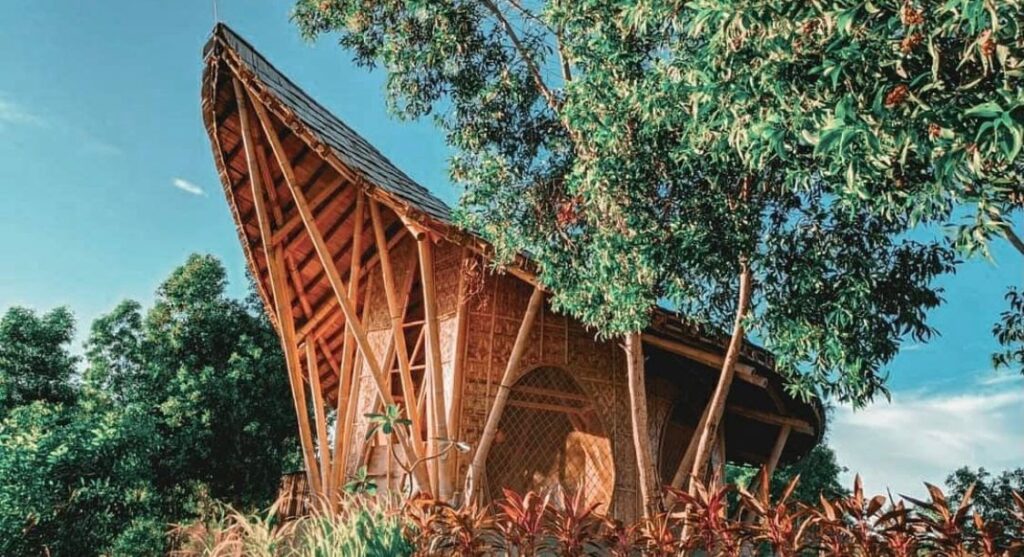 Over the years since we've launched Bamboo U we have seen students join us from all around the world. Many join with the intention of starting their own bamboo project. We have seen bamboo education centres, play spaces, bamboo eco-hotels and restaurants being built all over the world as a result of students joining Bamboo U. In this article we feature the work of architect Marvin Mariñas from the Philippines who joined Bamboo U in May 2019. After which he began the design and development of a bamboo resort in the Philippines and a personal project designing and building the Alhibe Farm Café. In this article we share Marvin's process for designing and building one of the structures in the resort called the 'Dorm Villa' part of the resort Wooloo Philippines.
Alumni Name: Marvin Albert G. Mariñas
Name of Project: A Bamboo Resort in the Philippines
Year attended Bamboo U : May 2019
Course attended: 11 Day Bamboo Immersion in Bali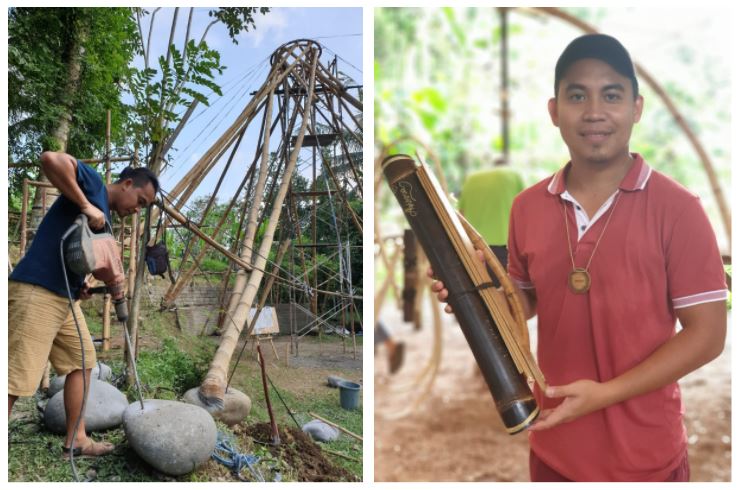 I am an Architect from Cebu, Philippines and together with my life partner Sheryl, an Interior Designer, we started a boutique design firm M+S Studio Co. Over the years we've designed many structures together. More recently, we have begun to incorporate sustainable and green designs into our projects. We are passionate about permaculture and wellness, and after attending the Permaculture Design Course at The Kul Kul Farm in September of 2018, we were inspired to develop our very own small farm & camping accommodation in our hometown of Carmen. We are passionate about combining the love for design with sustainable living.
We have always had a great affinity to bamboo. It is embedded in our culture. Since we were young, we've seen bamboo being used for simple house construction and basic everyday use. However, we lacked the technical bamboo building knowledge and expertise. For this reason, I was inspired to join Bamboo U.
Developing Concept Sketches and the Concept Model for the Dorm Villa.
The 'Dorm Villa' of Wooloo Resort is a 40sqm bamboo structure designed to accommodate groups of up to 12 travellers and backpackers. The design of the villa is inspired by nature's elements. The leaf roof concept was inspired by the bamboo villas in Bali which capture a resort-feel while being close and open to the natural elements.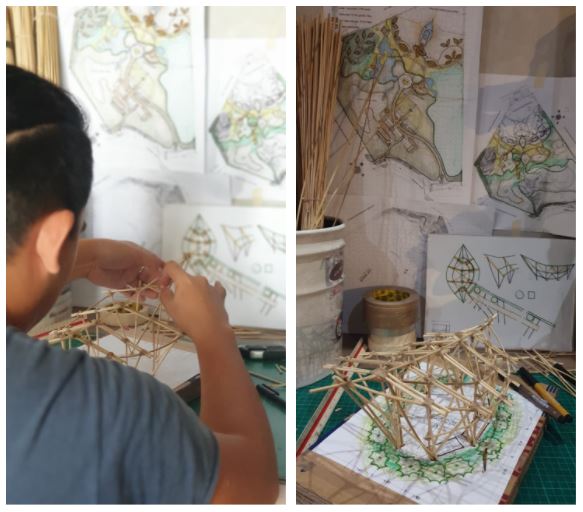 The Final Structural Model and Computer Renderings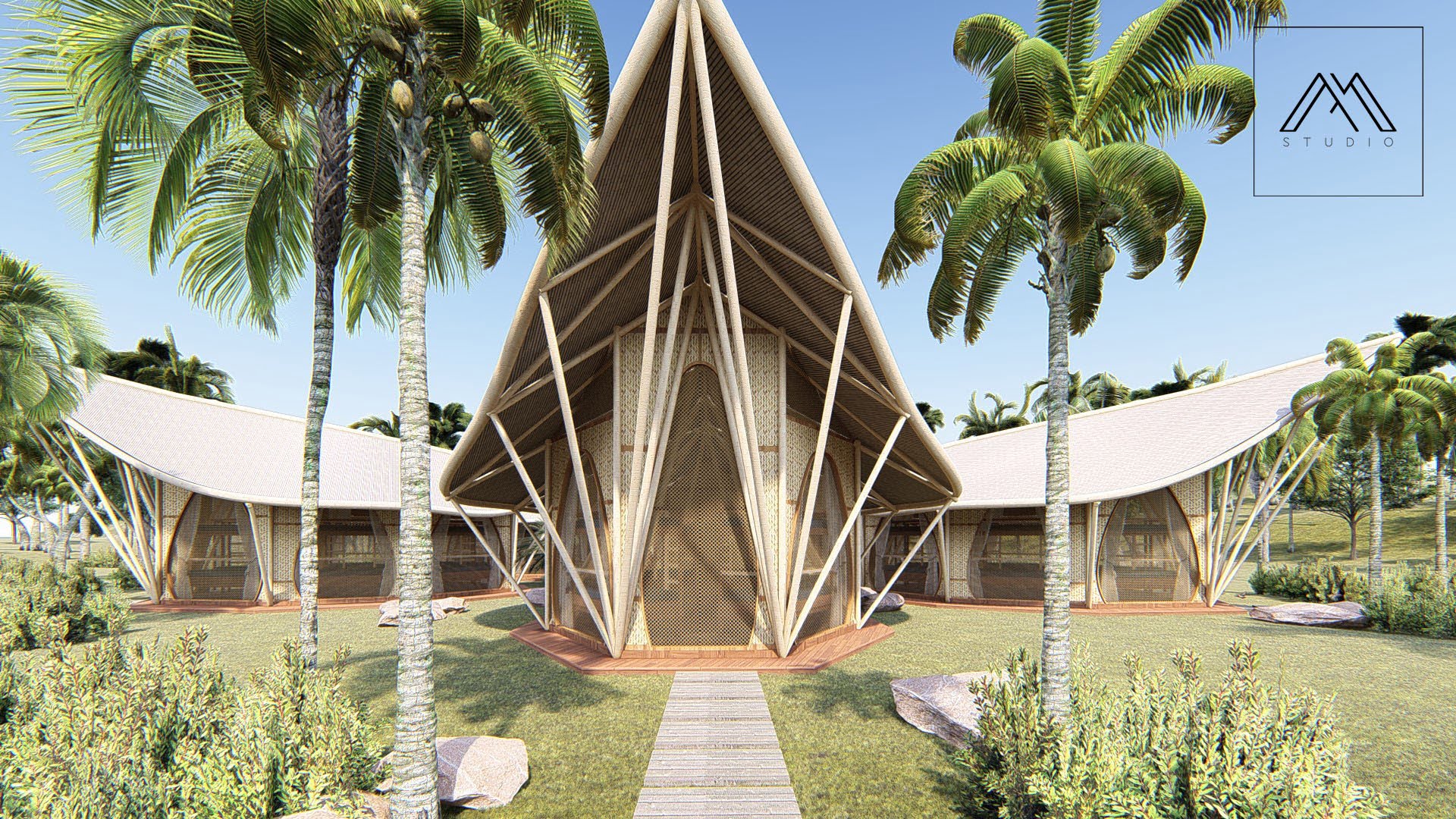 Sourcing and Treating Bamboo
The most common bamboo species used in the Philippines for construction are Dendrocalamus asper and Bambusa blumeana, and these are the species we decided to use for this project. Both species can be used for structural elements and aesthetic, decorative elements.
We sourced our treated bamboo from Kawayan Collective (@kawayancollective); a local treatment facility which is operated by another Bamboo U Alumni. We had the material shipped to Cebu from Negros Island.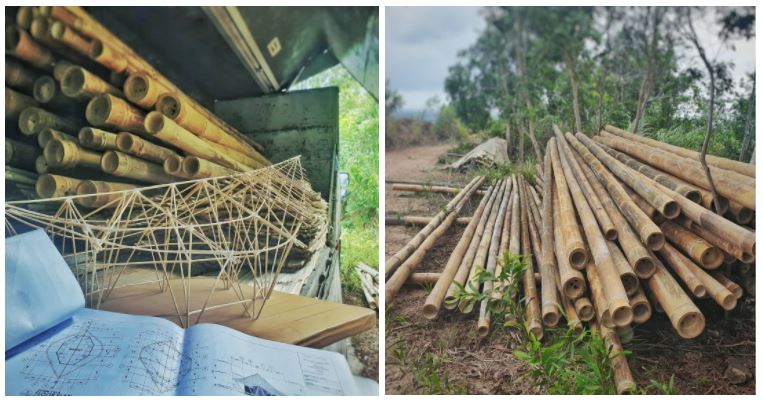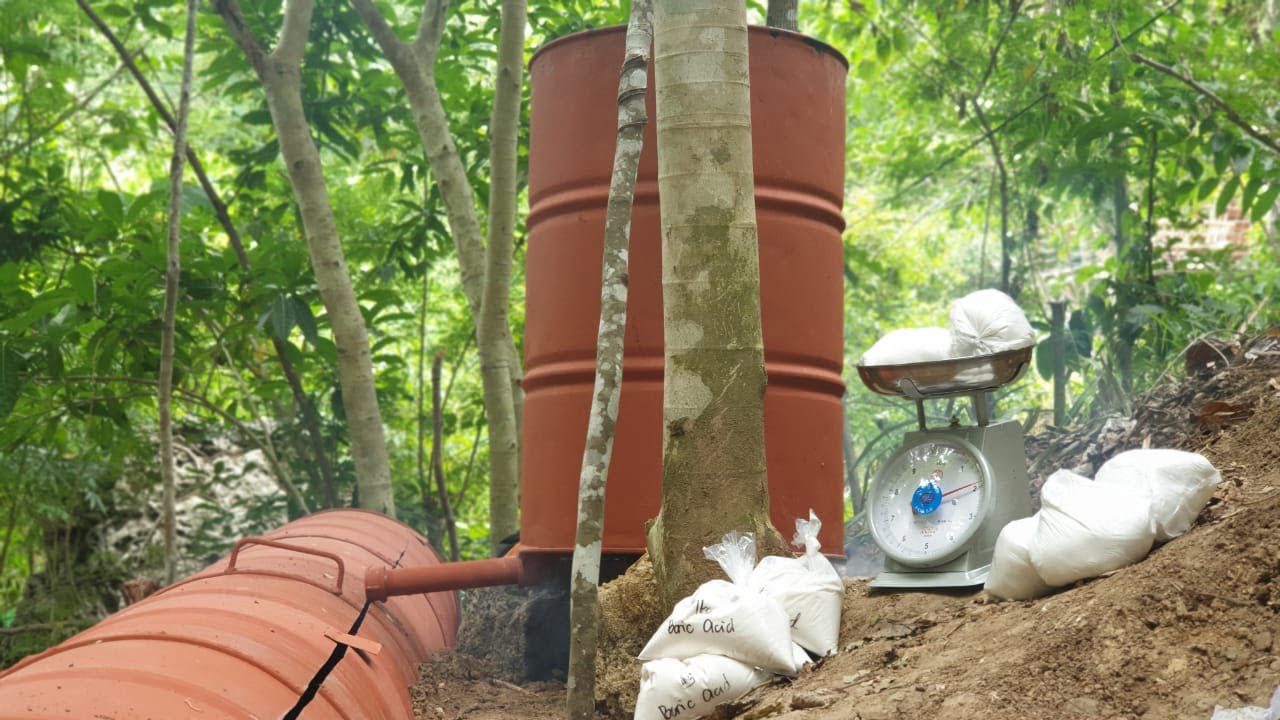 Bringing the project to life
The first mission was to transfer the knowledge we had learned to our local workers who are used to working with conventional wood, steel and concrete. This was quite a challenge. In the initial phase of construction we explored the use of a simple post & lintel structural system. Later, we tested the use of bundled splits for the roof curves, which we had learned during Bamboo U.
To manage the build interconnections and joining systems, we used carpenters who were familiar with wood and able to translate their skill into carving bamboo joints. Initially the progress was a bit slower compared to a conventional build however as the workers got familiar with the system, the process became more efficient and easier to manage.
The current challenges we face is the supply of good bamboo poles for construction. Many bamboo clumps are mismanaged in the field, and therefore cannot be used to build with. These challenges will be the focus in the next few months so we can continuously improve the system that works for us locally.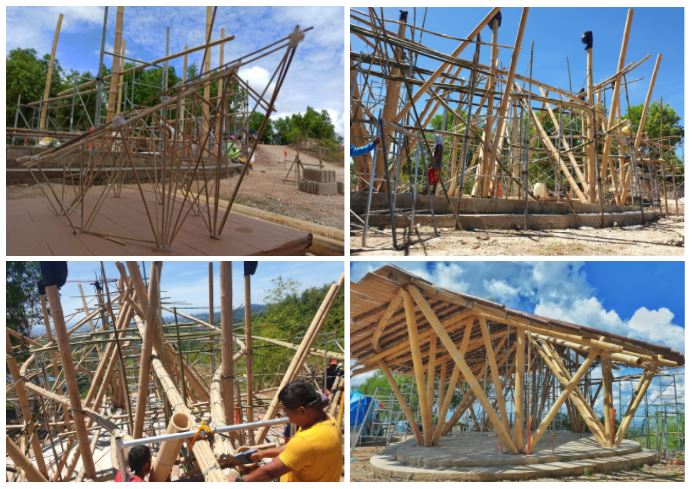 The learning curve for our first bamboo construction was steep, there were many challenges. However, once the initial hurdle was overcome the build became more efficient. Our confidence in exploring new design possibilities continues to grow. Building with bamboo in our context required a change in mindset for our workers, and extra effort in convincing our clients that building with bamboo is feasible. Thankfully, the incredible work of IBUKU and other bamboo buildings in Bali help show people that it can be done!
The technical knowledge and experience from the Bamboo U Immersion provided the major foundation for our current and future bamboo projects. I am looking forward to being part of this green building revolution with bamboo playing an integral role, here in the Philippines.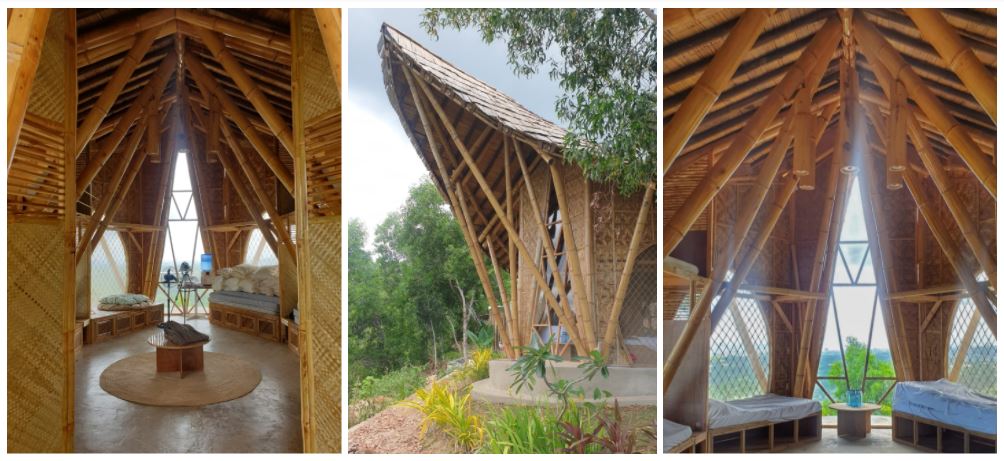 The Bamboo U experience was a stepping stone for us, it enabled us to achieve our goal to design and build sustainably; incorporating nature inspired designs and natural materials to reduce our carbon footprint. It must be noted however, that 11 days is not enough to fully understand all the details related to growing, harvesting, treating, designing and building with bamboo. The course gave us a strong, technical foundation to work with and the confidence to begin our own bamboo project. Furthermore, the community that was created during the Bamboo U 11 Day Immersion in Bali  was incredible and the connections we made with the Bamboo U Team, other participants and facilitators like Arief, was invaluable in helping us bring our bamboo projects to life.


If you would like to connect with Marvin about his work in the Philippines with bamboo  you can do so via the following links:
M+S Studio Co:
Instagram: @msstudioco, Facebook: msstudioco
Alhibe Farms:
Instagram: @alhibefarm, Facebook: AlhibeFarm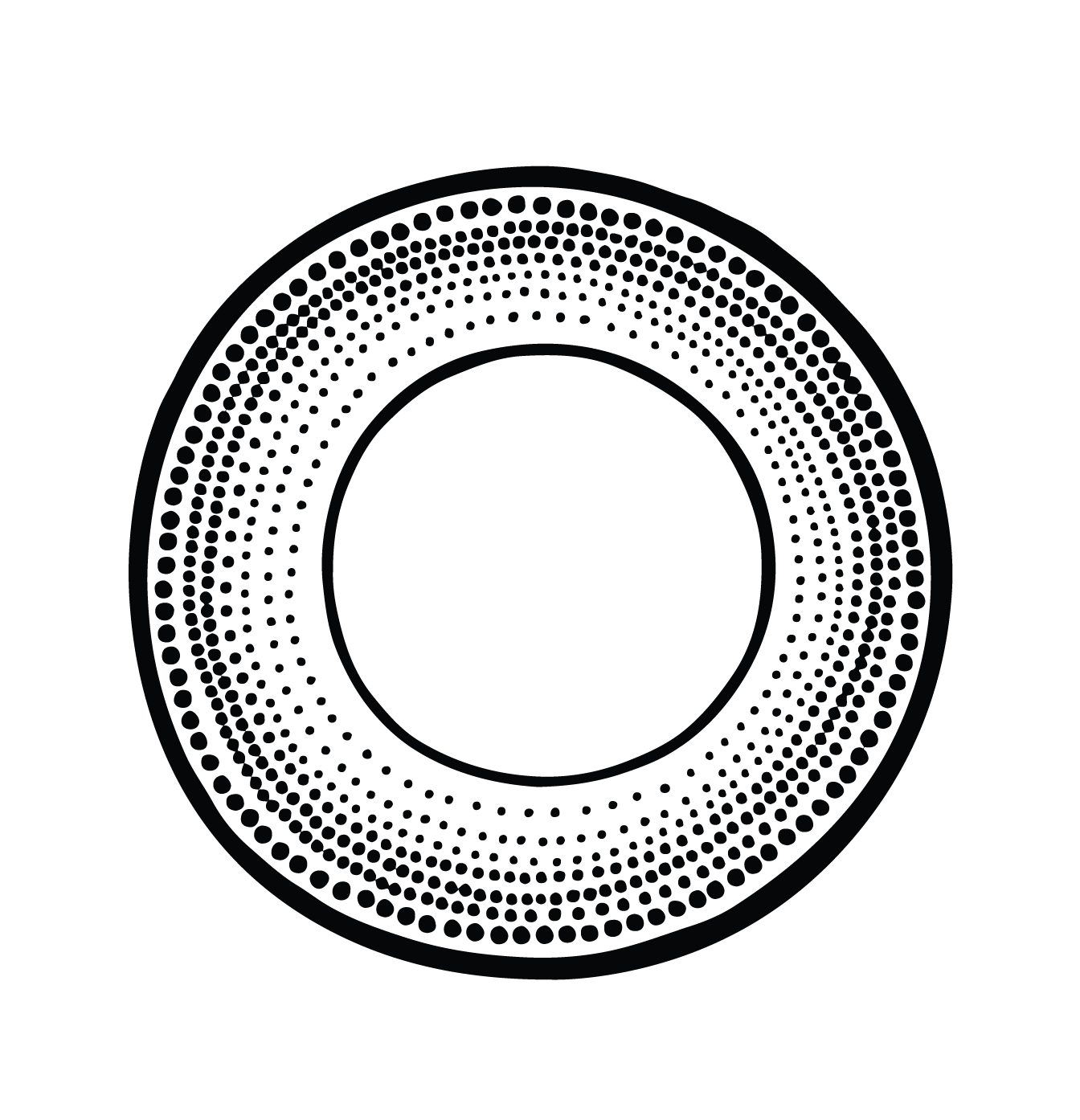 About the author
Marvin Albert G. Mariñas
|
Architect
Architect from Cebu, Philippines, and together with his life-partner Sheryl, an Interior Designer, they started a boutique design firm, named M+S Studio Co.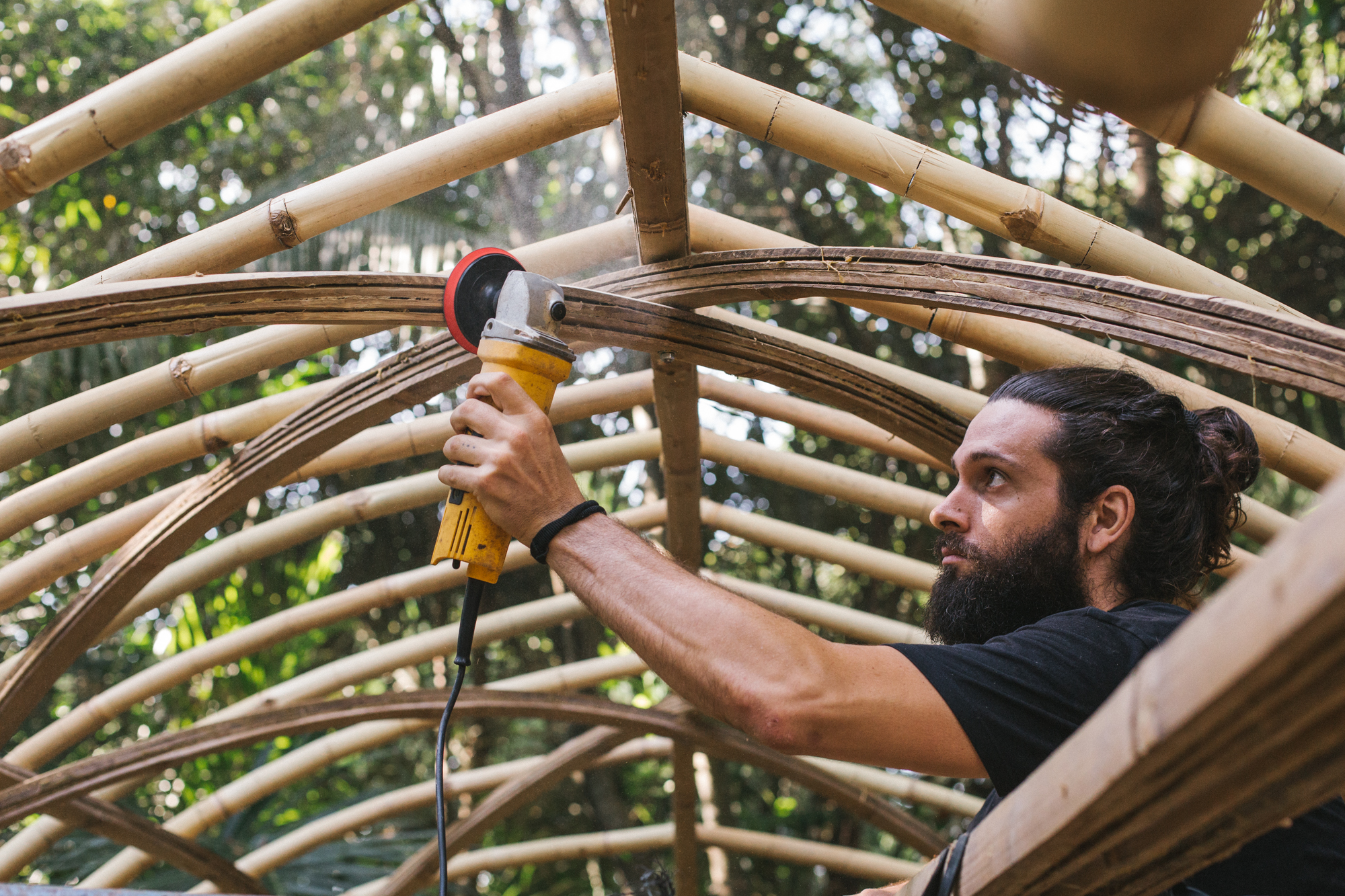 March 22- April 2, 2024
The 11 Day Bamboo Build & Design Course in Bali
In 11 days, we'll show you how to build bamboo structures we'll share all that it takes to build with nature.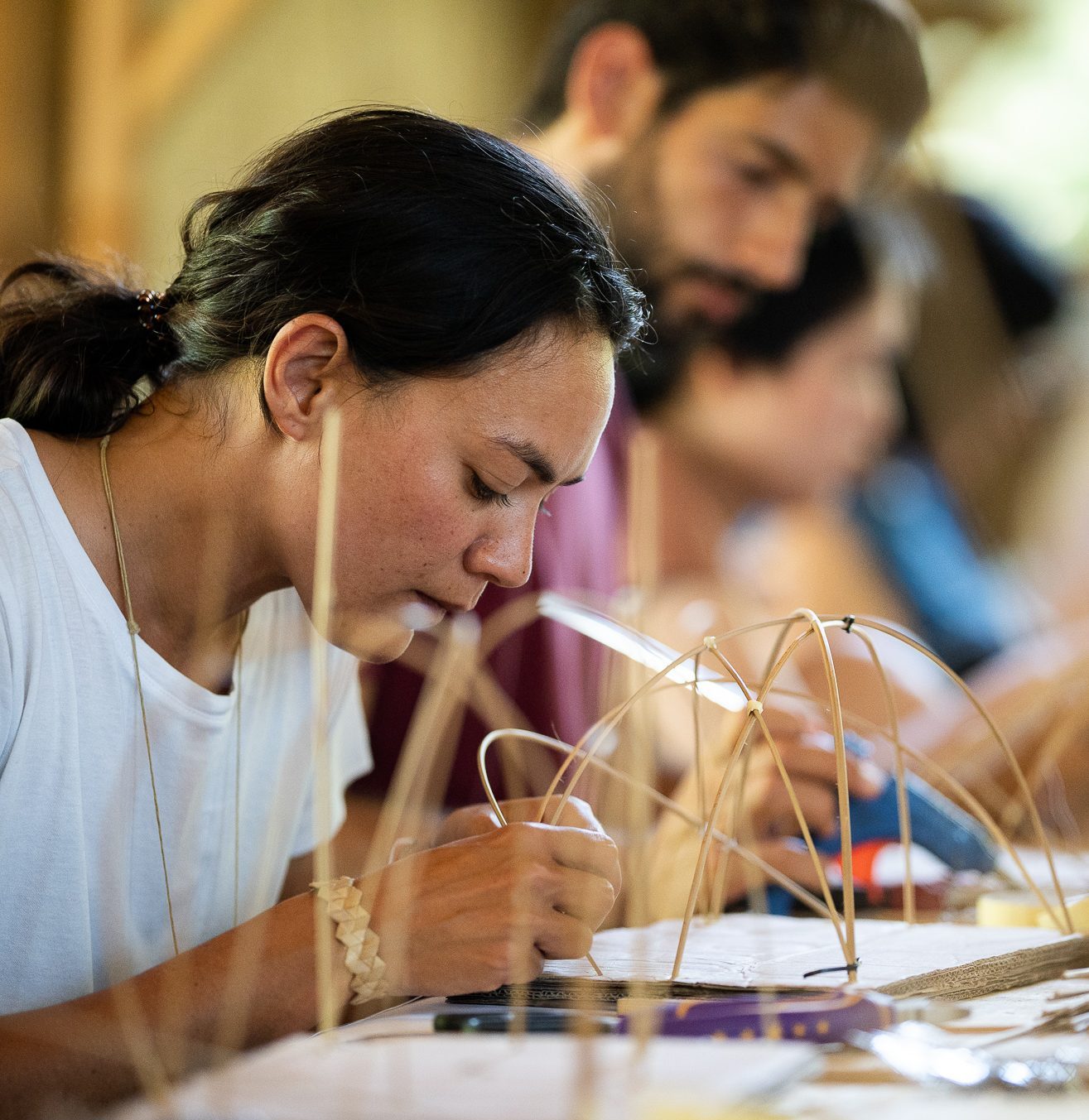 April 26, 2024
The Fundamentals of Building with Bamboo Online Course
All the fundamentals you need to get you started working with bamboo. Deep dive into cinematic videos and step-by-step guides that will provide you with a strong understanding of bamboo as a design and building material.