Student Name: Leticia Matos Asilis
Name of Project: Building a Bamboo Village Pavilion
Bamboo U Course Attended: Bamboo U Online Immersion May 2021
Country: Dominican Republic
Work/ University: Architectural assistant at ARCHLABS / Pontificia Universidad Católica Madre y Maestra (PUCMM) - Bachelor of Architecture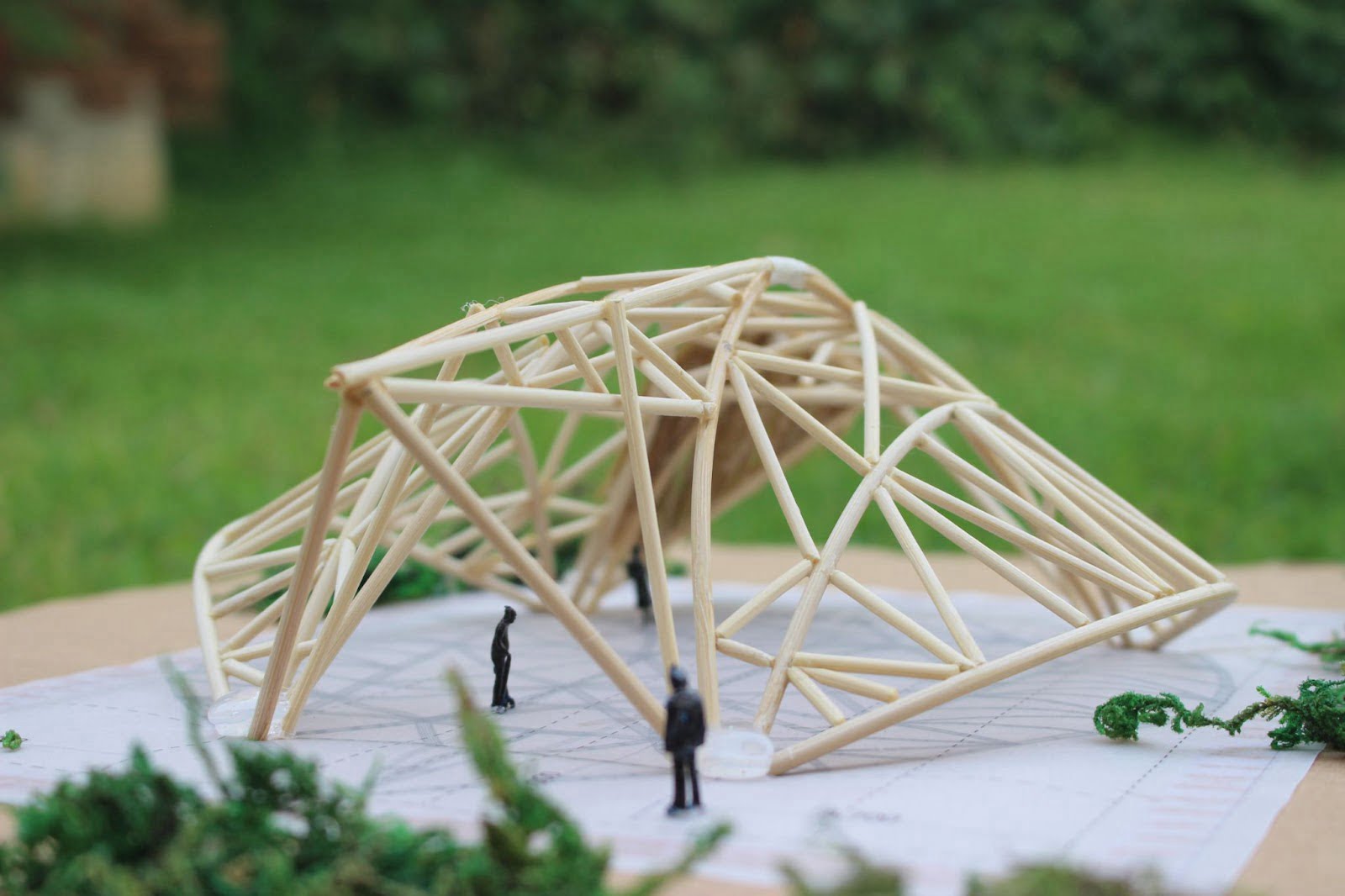 My name is Leticia Matos Asilis and I am an architect based in the Dominican Republic. I have always been passionate about the fusion of architecture and nature to create the perfect balance between organic spaces and modern requirements. While working on my architecture thesis, I had the opportunity to research bamboo's potential as a building material, but I always felt eager to keep learning about it and its other numerous possibilities.
My passion for bamboo led me to find IBUKU and Bamboo U. I was excited to learn about the online courses at Bamboo U, an amazing platform with instructional and very detailed videos, step by step guides, live classes with bamboo experts, and the possibility of connecting with other bamboo enthusiasts from all over the world.
I joined Bamboo U because I want to be part of the bamboo movement in the world. Starting by creating a bamboo culture in the Dominican Republic. We have big challenges and one of them is to change people's perspective about bamboo and prove its amazing potential. As an architect in this country I feel like this is my responsibility.
The Bamboo Building Concept
This project proposes the development of a Pavilion located in the Manabao Bamboo Village, a project that I have been planning for a while. The intention is to positively impact the community of Manabao and change people's perspective about the use of Bamboo in the Dominican Republic. The pavilion is expected to encourage self-sustainability and awareness towards the appreciation of the environment. All of this will be materialized through an organic, refreshing and bold structure. It is conceived as a multipurpose space that will welcome the community and any other visitor, serving as a gathering space or a place for different activities. The Bamboo Village Pavilion will offer experiences through open spaces that will guarantee impressive views of the Manabao landscape.
This space will provide an opportunity for locals to learn about the processes of construction in bamboo, to appreciate the potential that this material has, and to sensibilize artisans and carpenters. It intends to challenge the traditional construction structures in the Dominican Republic. The Bamboo Village Pavilion will be one of the firsts steps towards creating a Bamboo Culture in the country.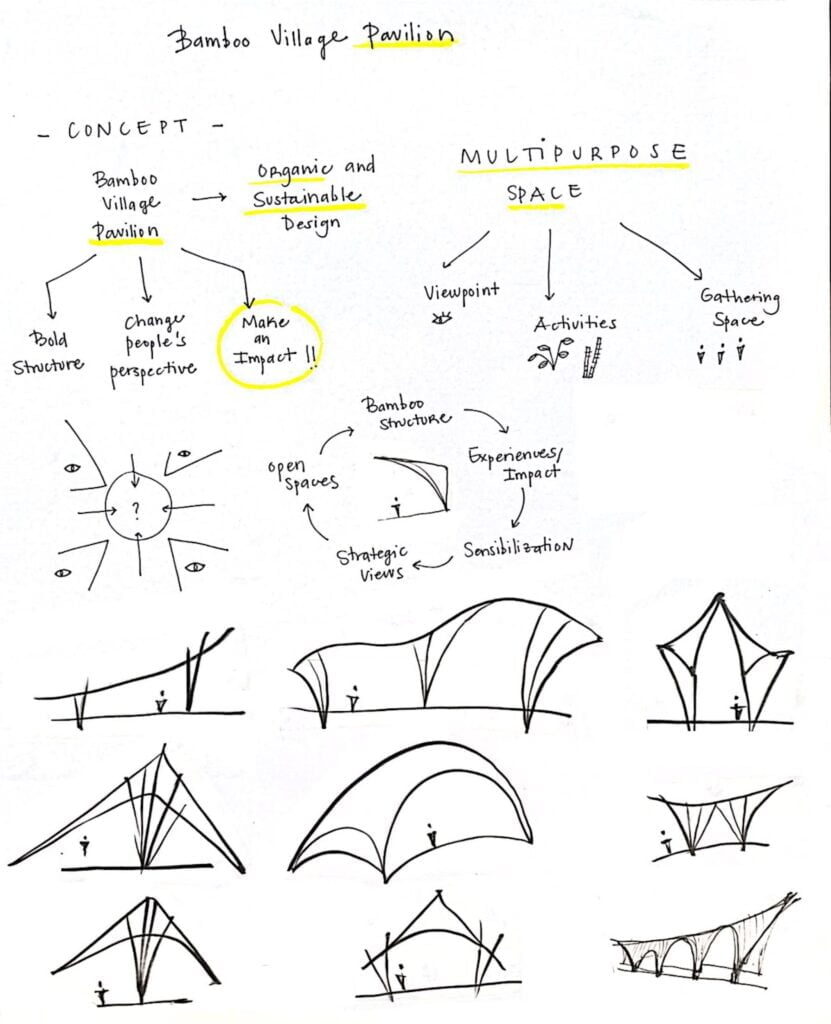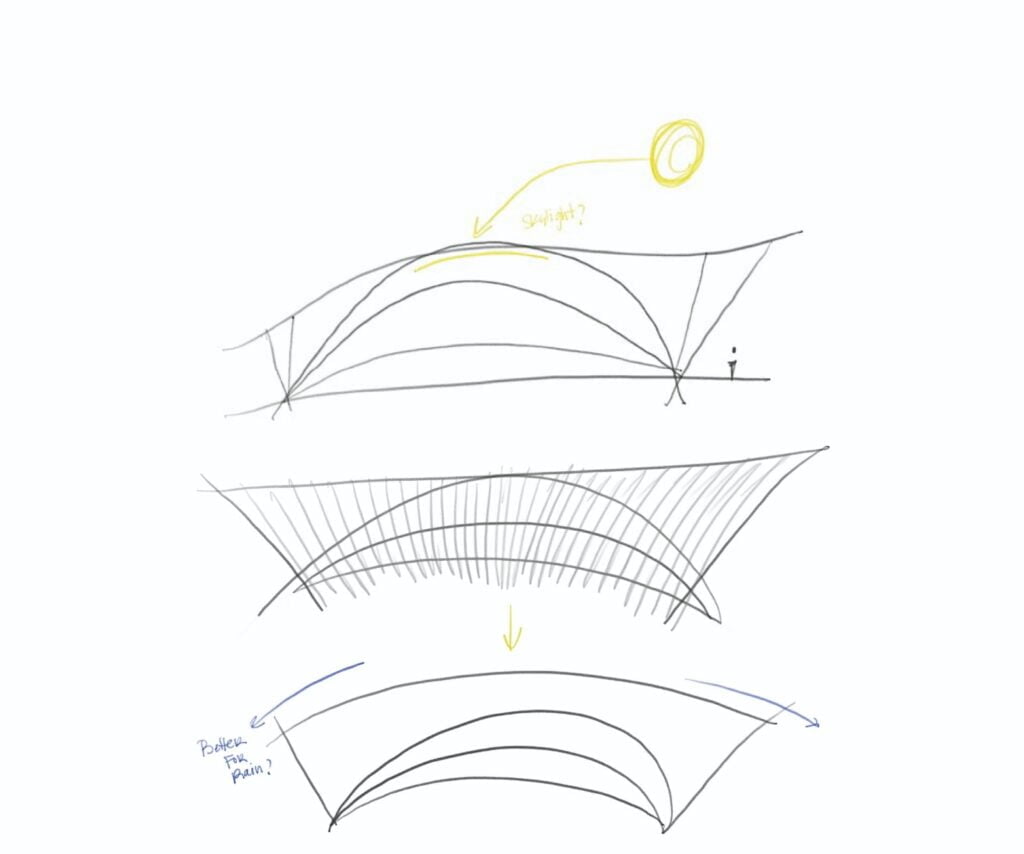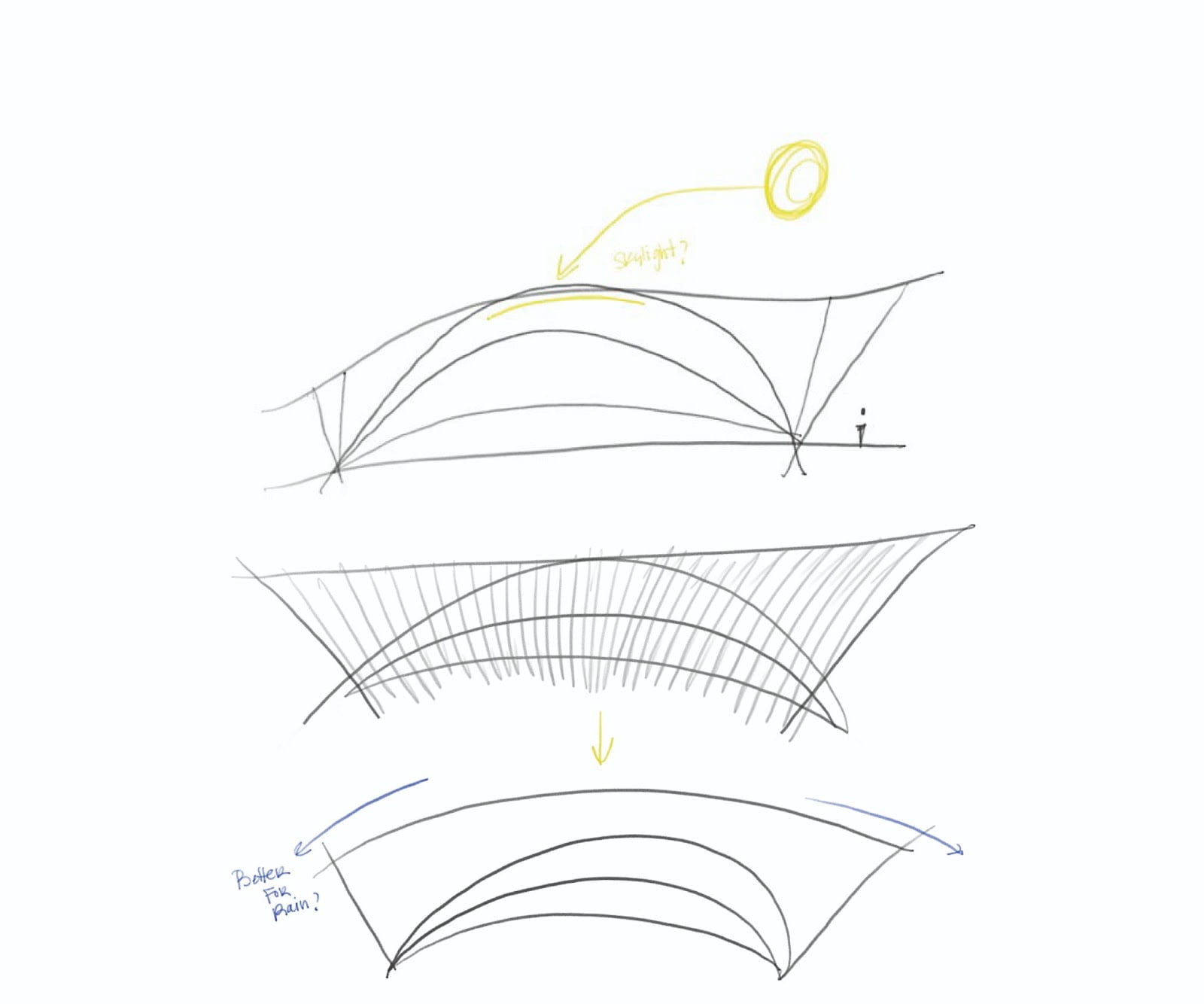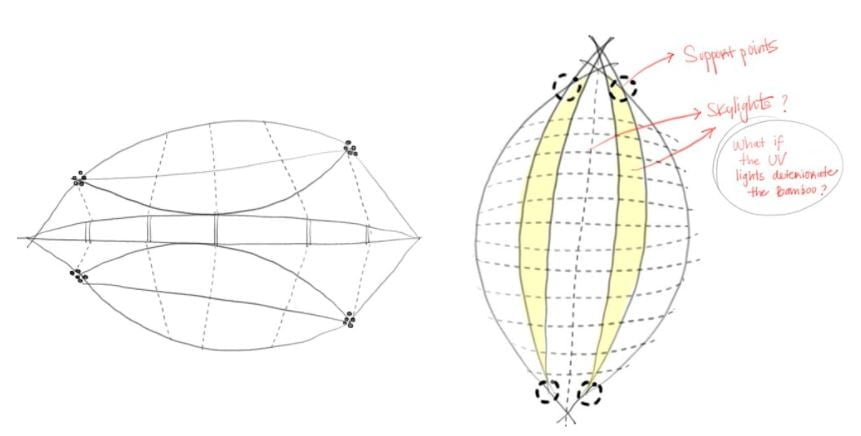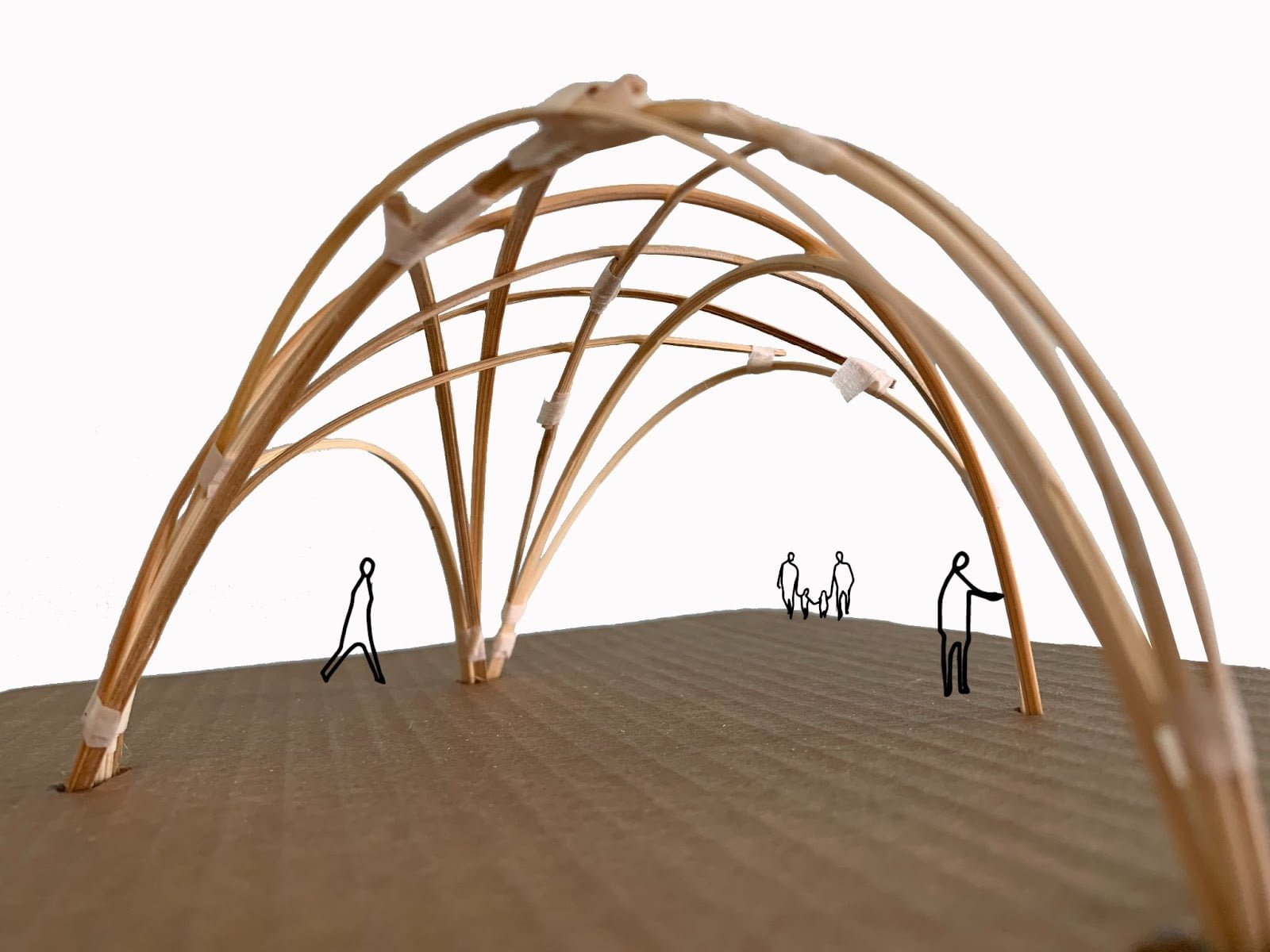 I explored different concept ideas and chose one that reflected a structure with an organic shape. Manabao is characterized for its breathtaking views and beautiful landscapes; this design will blend seamlessly with the surrounding mountains and vegetation
When developing the conceptual model I realized it would be easier to smooth the curves a little bit if I wanted to use the complete poles. I also considered using the Rup rup technique and adding two or more poles together to maintain the structural integrity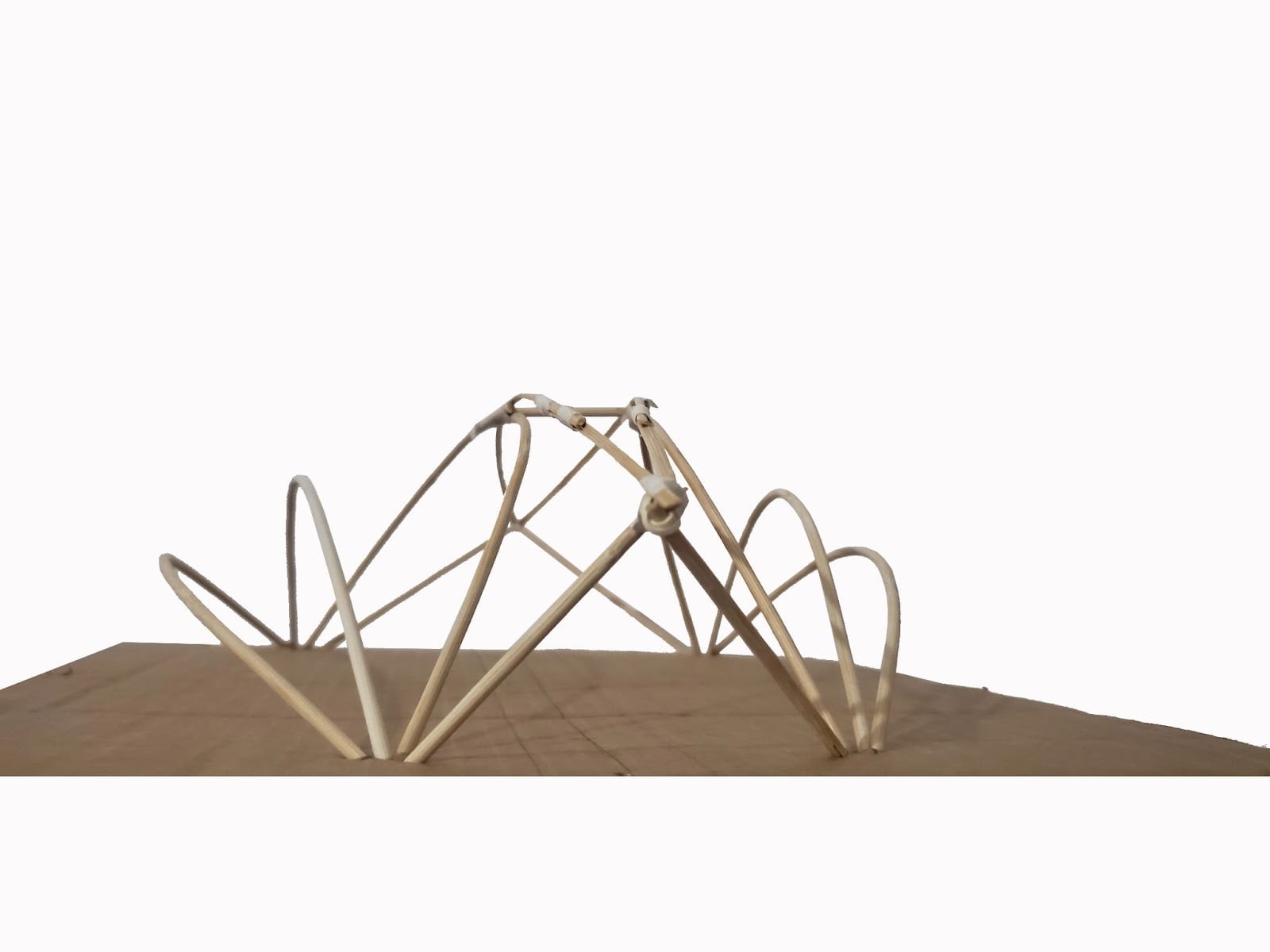 The structure is a 24.5M long and 20M wide building. I decided to use 6 main arches and 4 inclined posts that connect in 4 support points. Adding cross-bracing was vital to triangulate the structure and guarantee stability and strength. Round Guadua Angustifolia bamboo poles are used for the main frames and part of the roof is supported with trusses. Since it has a very wide roof, there is also a skylight that allows the entrance of natural light. Bambusa Vulgaris will be used for the general bracings and Phyllostachys Makinoi for the smaller bracings.
I decided to use some of the learned joinery techniques. The fish mouth, the hole, and the angle joints can maximise bamboo's best structural properties by evenly distributing loads across the complete section of the bamboo culms.
In the final model I incorporated more bracings to support the main arches. I decided to use Cana leaves as the main covering for the roof, a very important material of the vernacular architecture in the Dominican Republic. It carries a lot of our identity and culture since the Tainos used it to protect their Bohíos and Caneys with it. I also incorporated people to explore the scale factor. I think the most difficult part was using the superglue as a permanent method to join the sticks, in some cases I had to help myself with tape or rubber bands because the organic shape of the structure wouldn't hold but in the end I made it possible.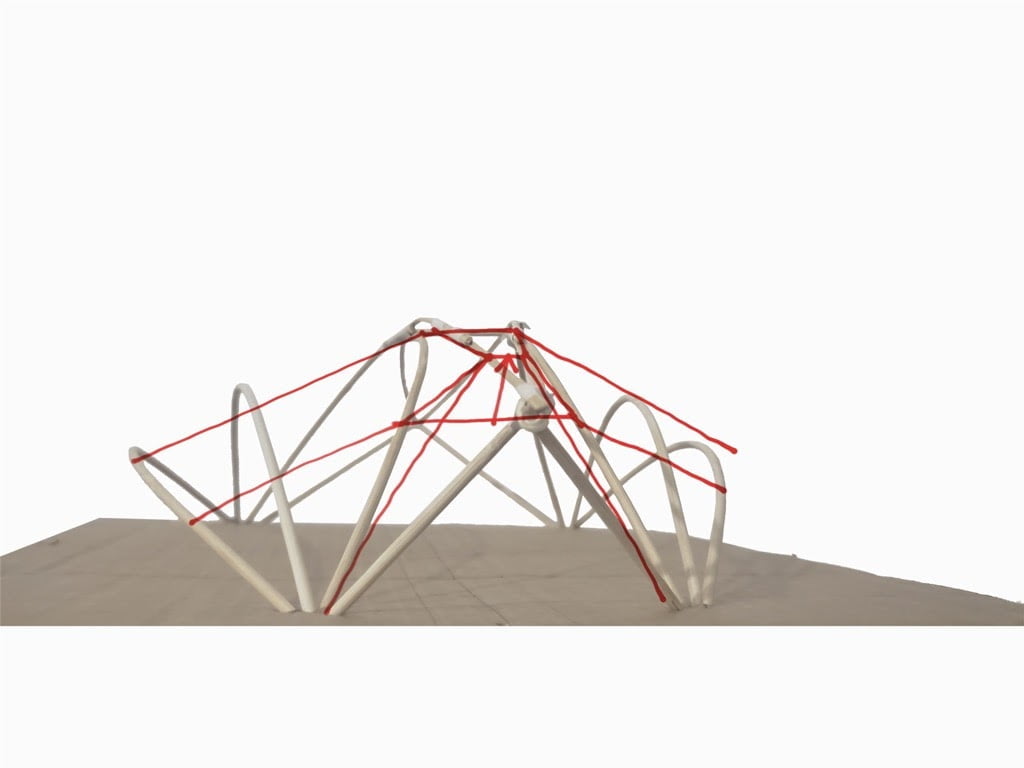 Structural Model Improvements: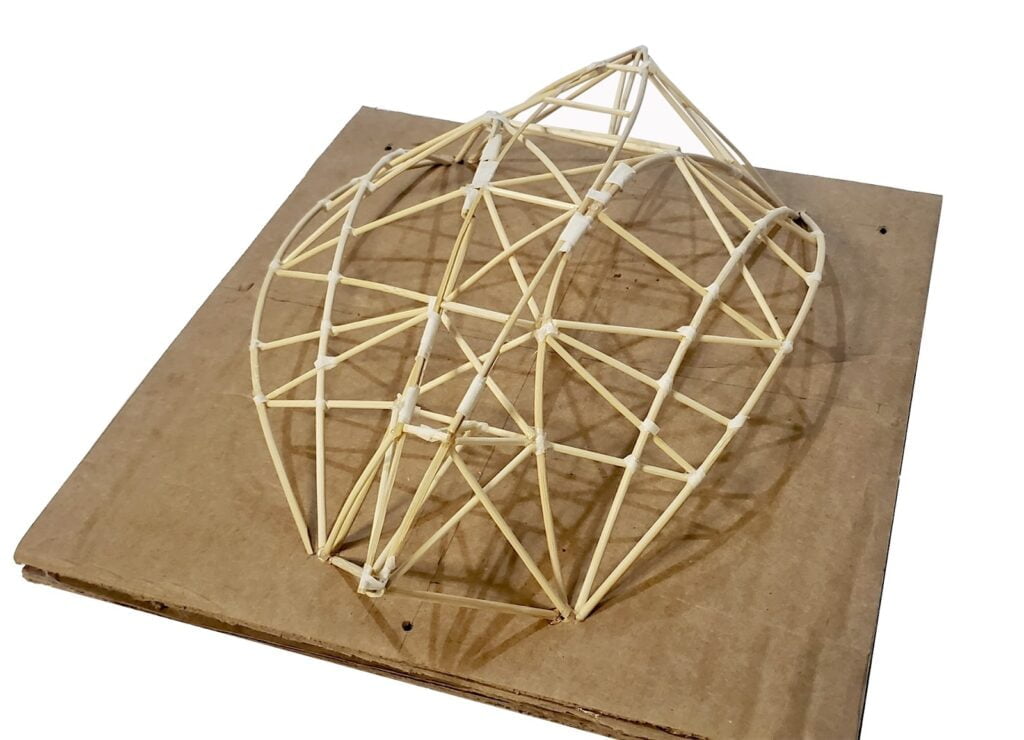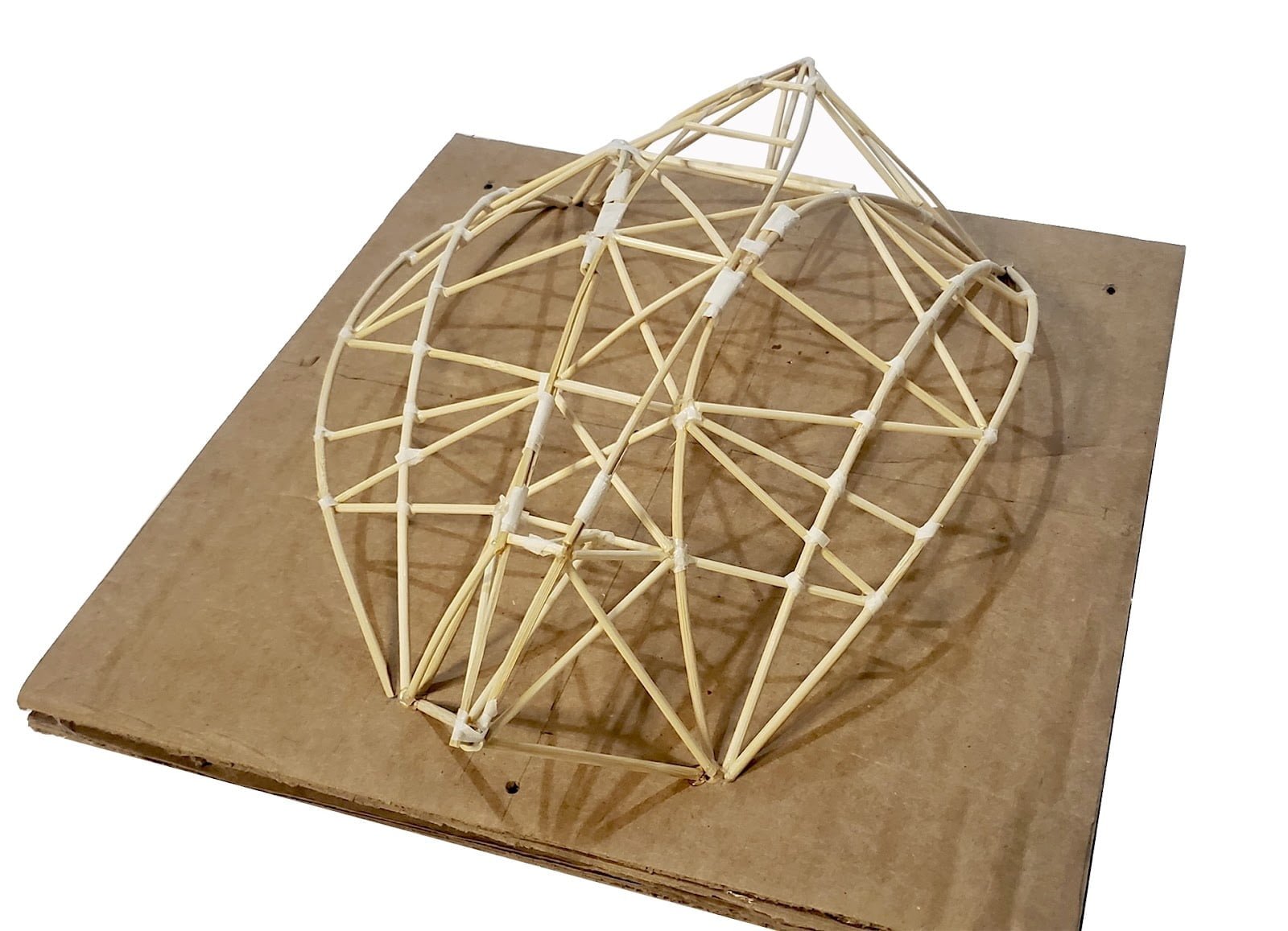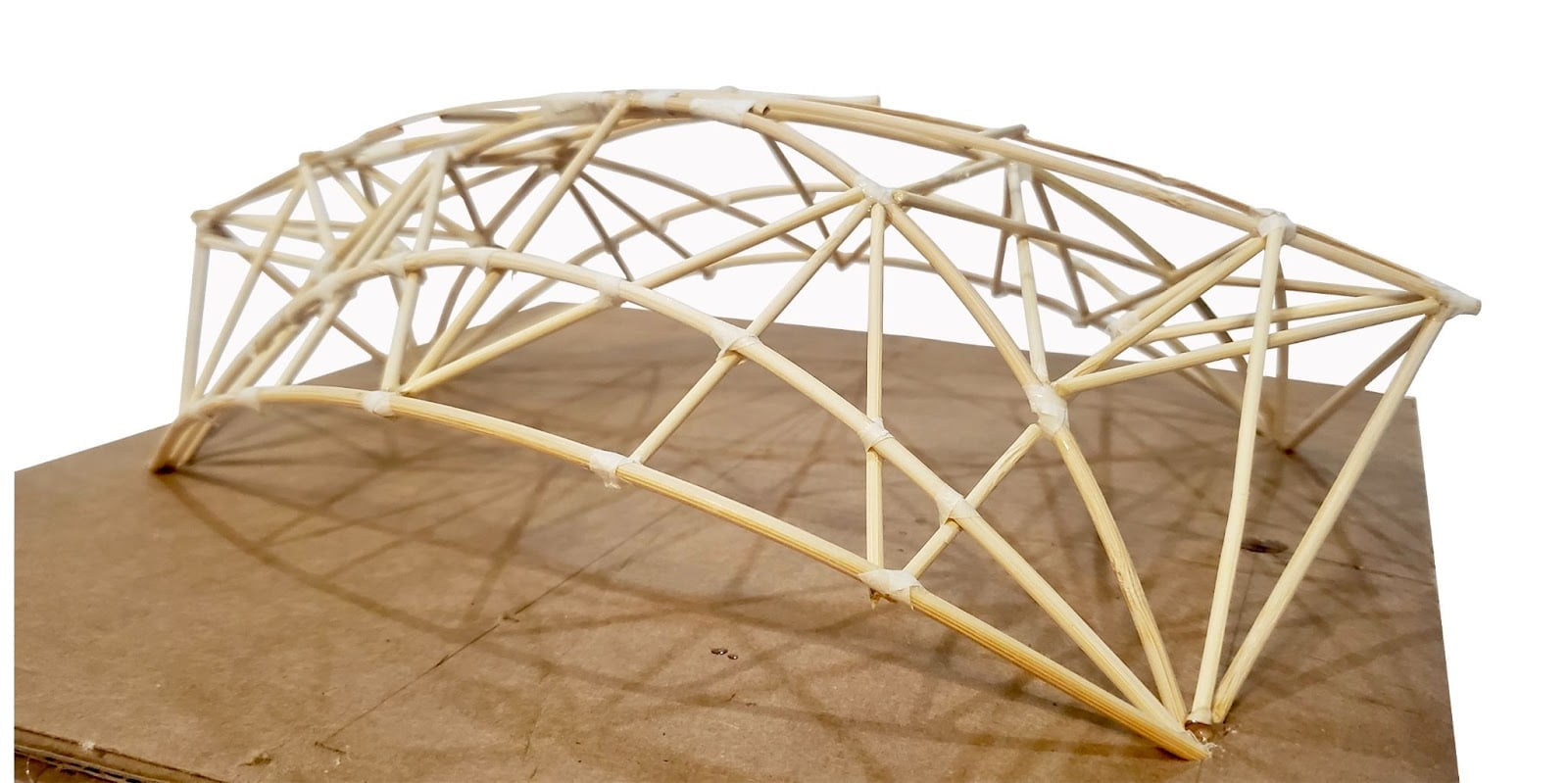 More Improvements: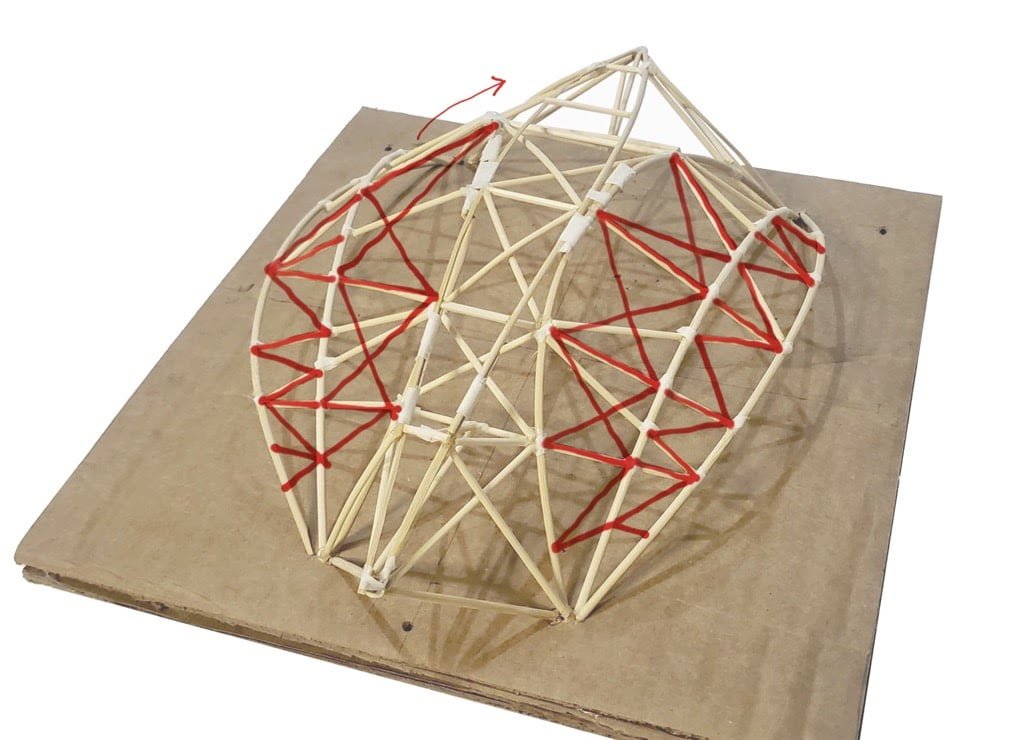 Being able to have Q&A live sessions every week, during the Bamboo Online Immersion was really helpful, not only because I could ask anything related to my project, but because I could learn from everyone else's experience. When we were learning we stumbled upon the same challenges especially in the model making module so receiving advice from everyone really guided my process. We also had amazing live sessions every week with experts from all around the world that work with bamboo. This inspired me and gave me the confidence to leave my comfort zone for this project.
I loved every part of this course but my favorite module in terms of learning outcomes was model making because It gave me the skills I needed for my own projects. I learned that models are essential for communicating your design to clients and builders. Since you're literally modeling with bamboo on a small scale, the models become the blueprints for your construction. Models are also a great tool to express any initial design ideas and I proved this while I was creating this project.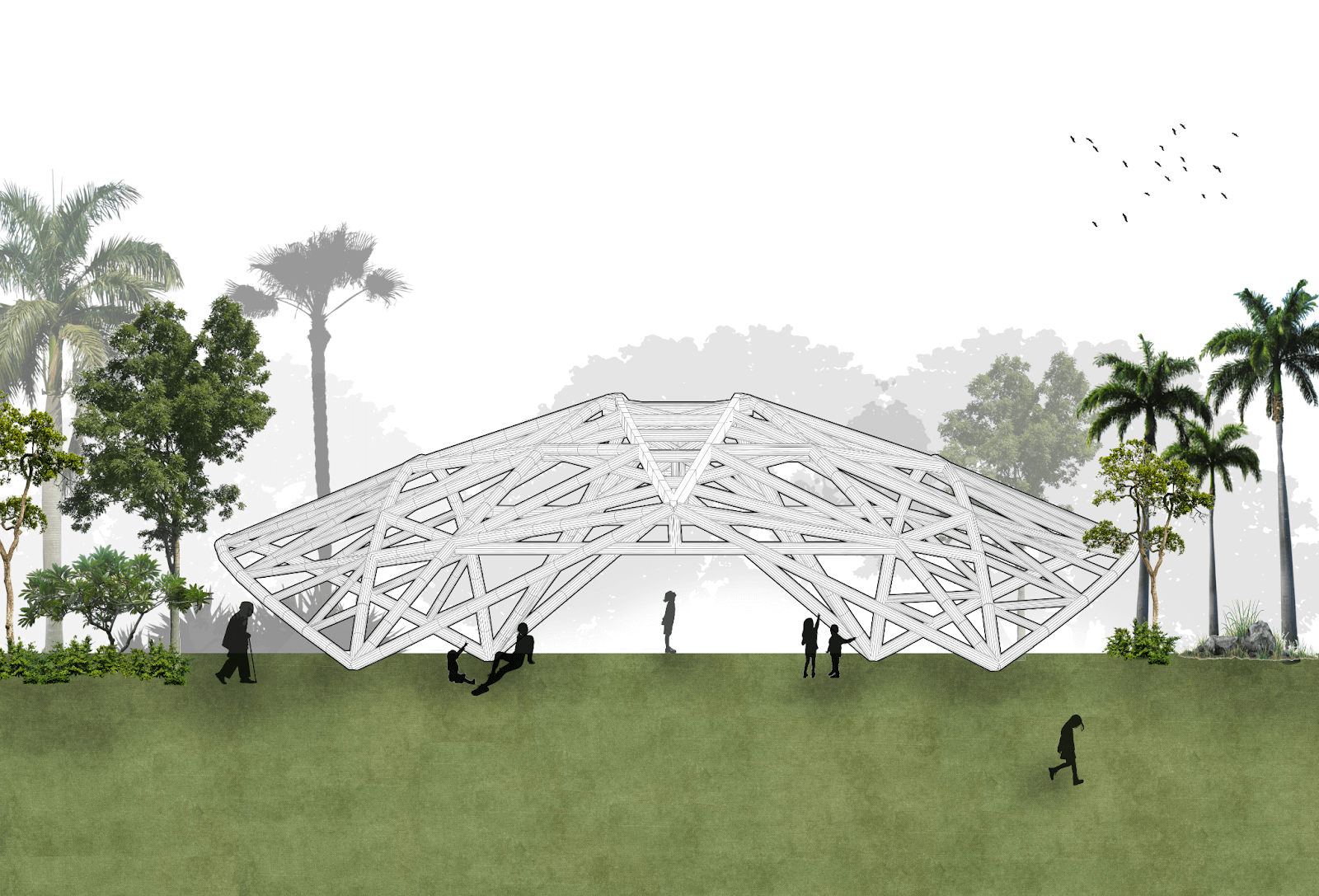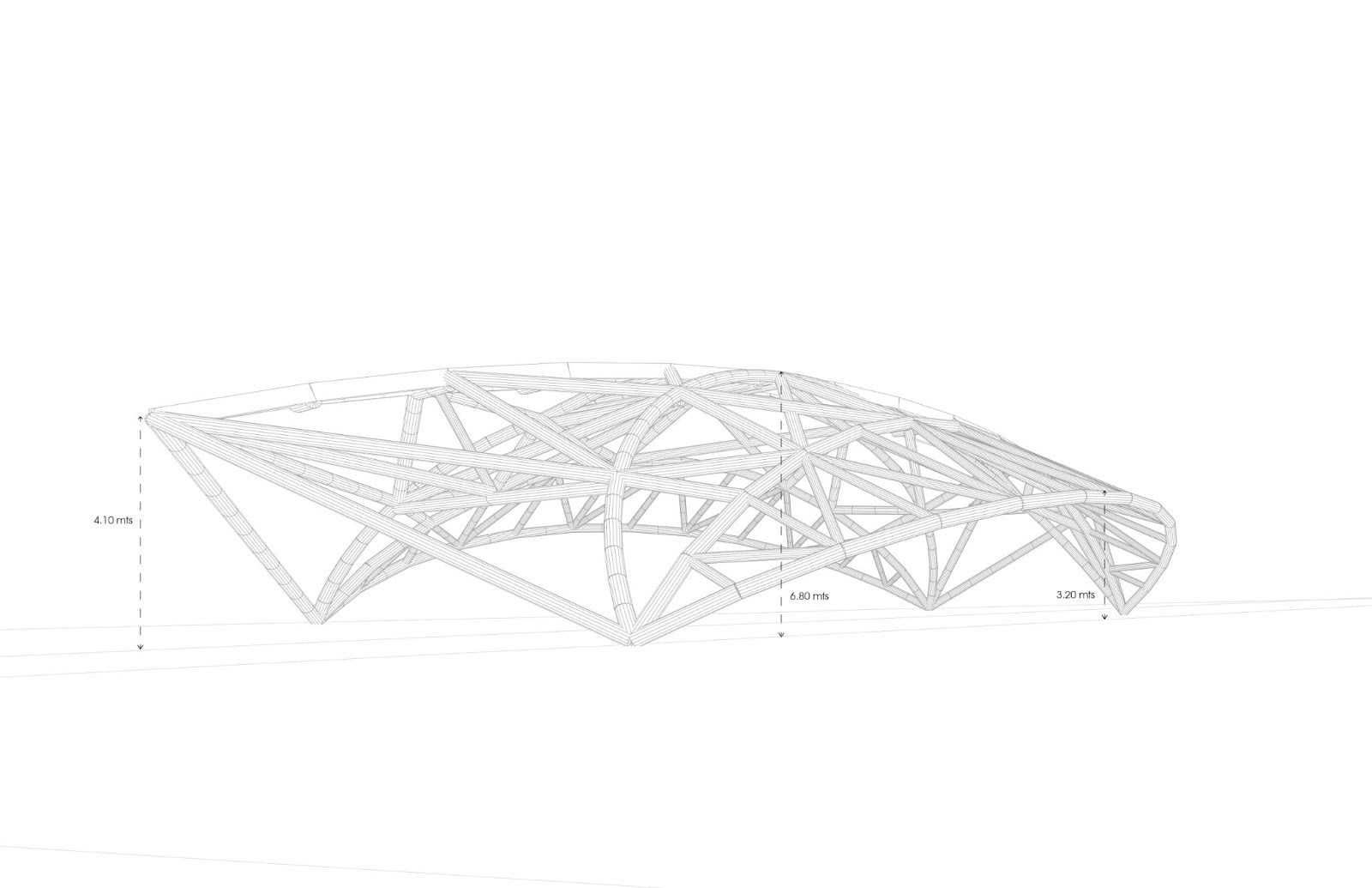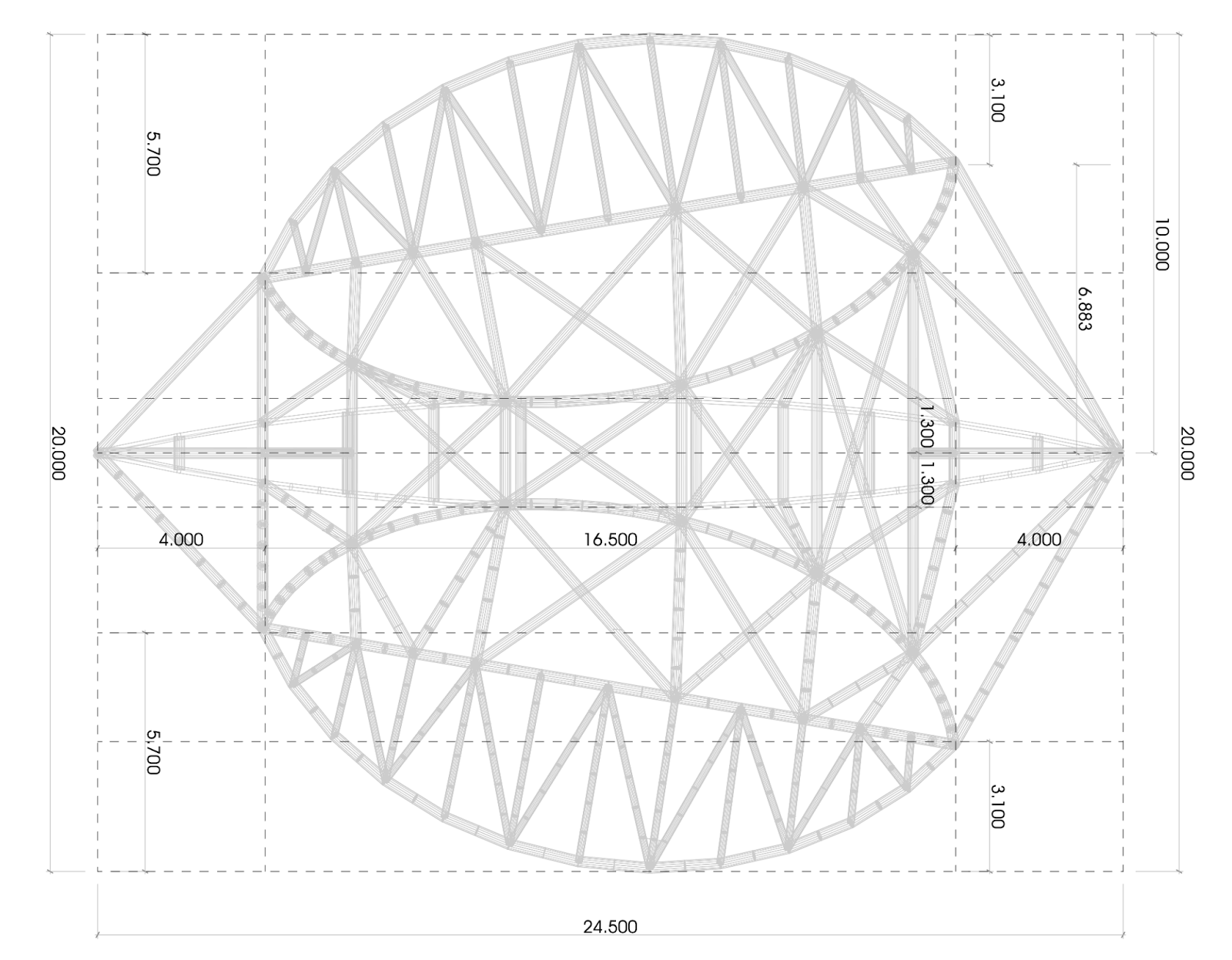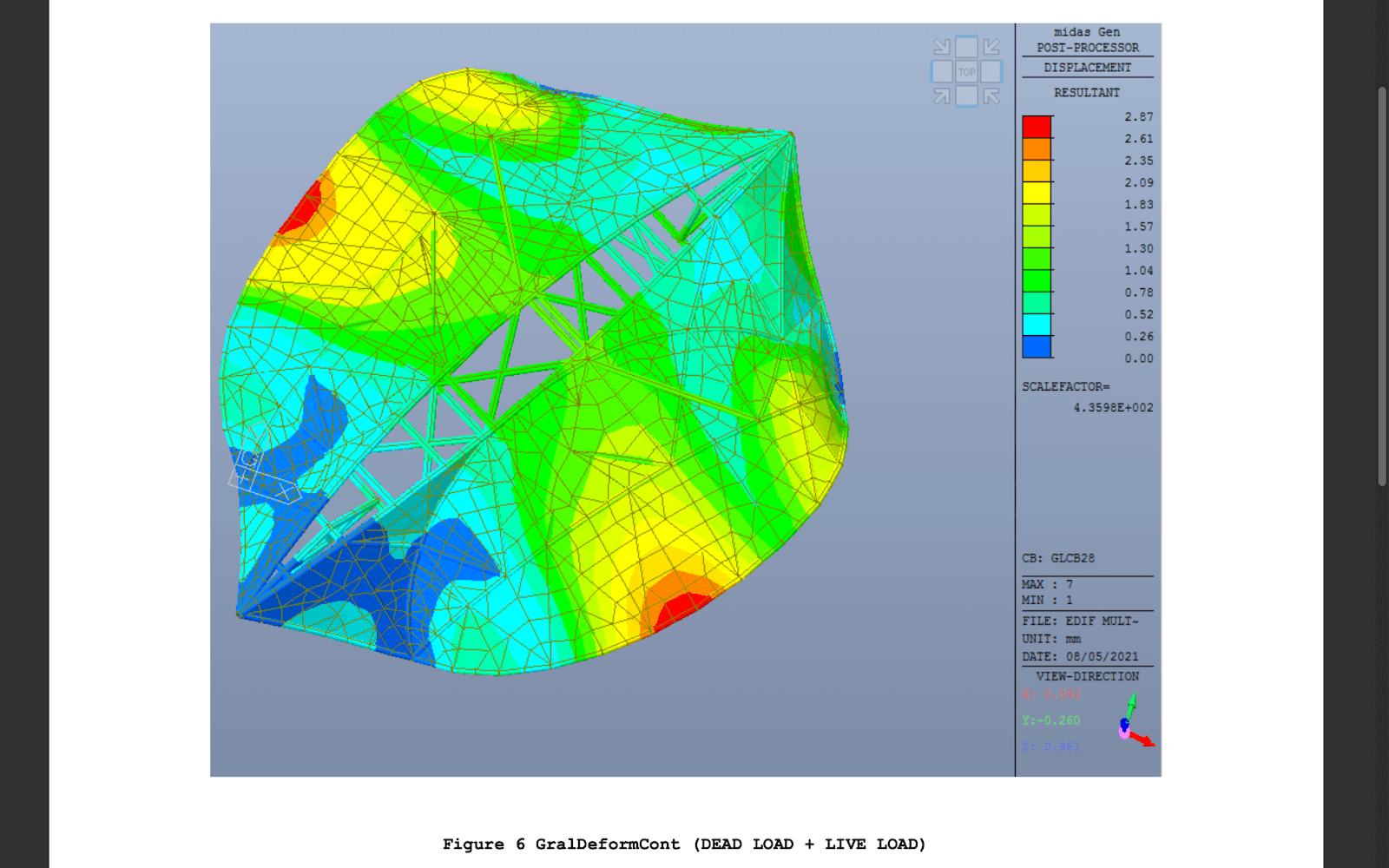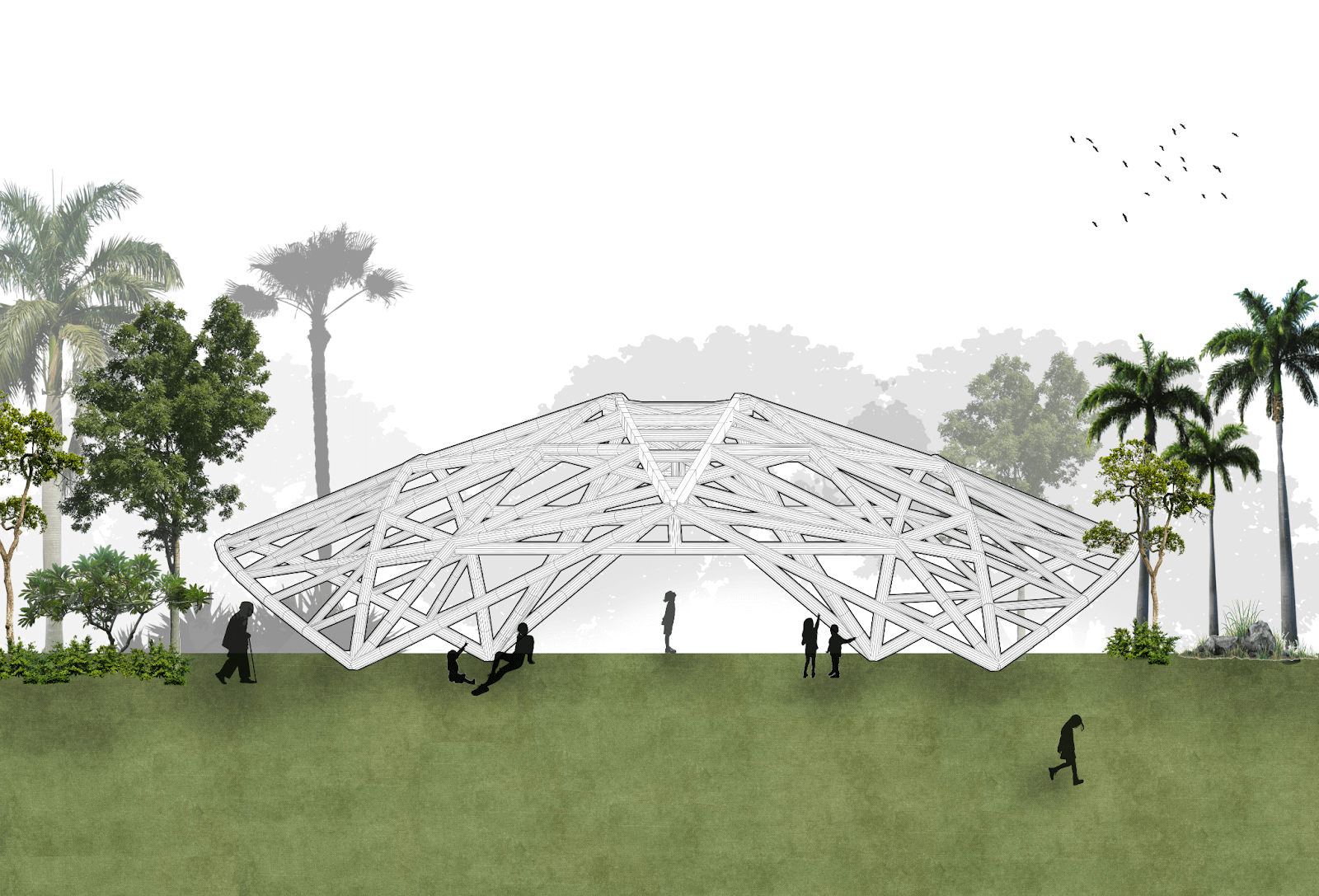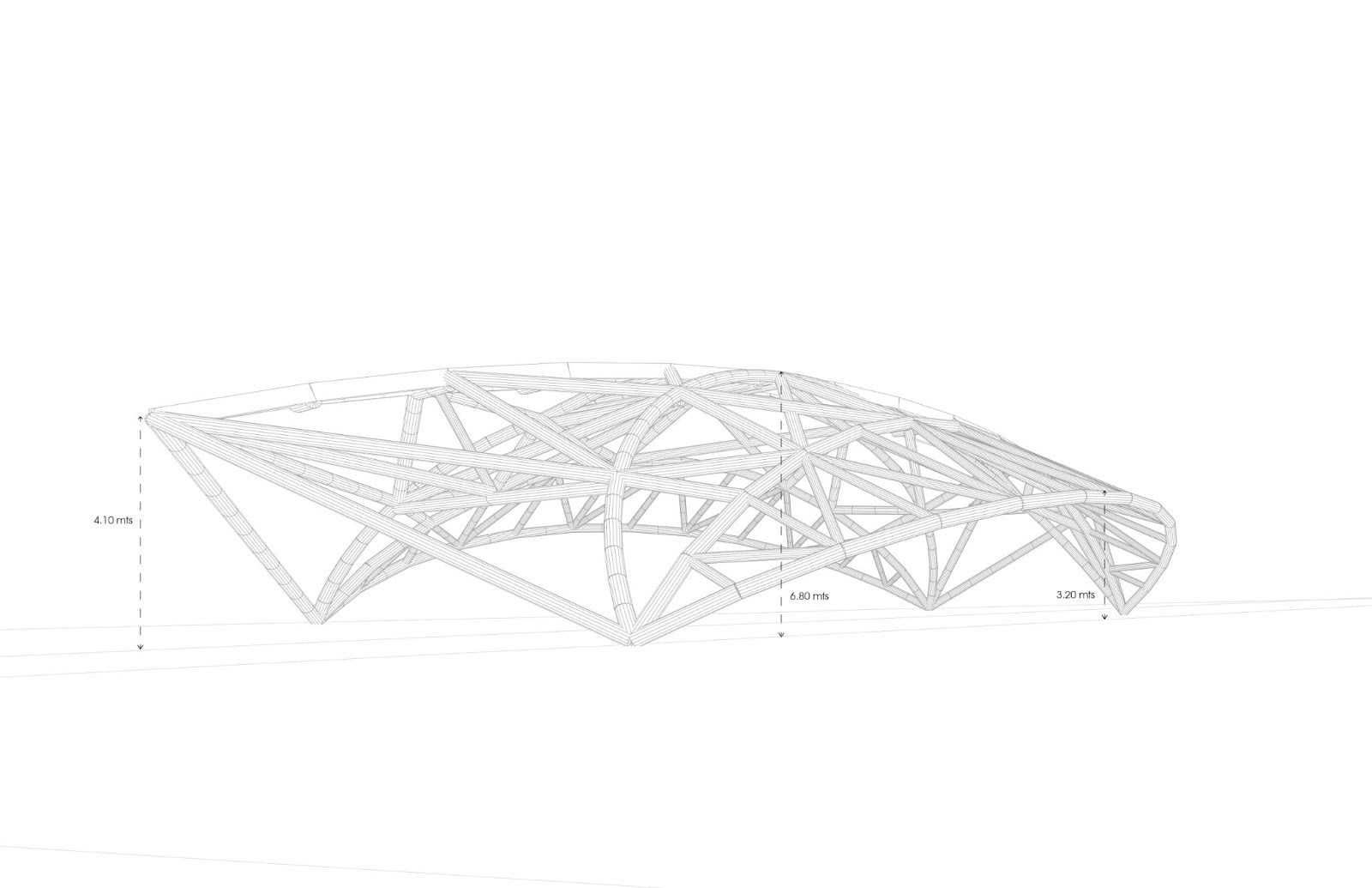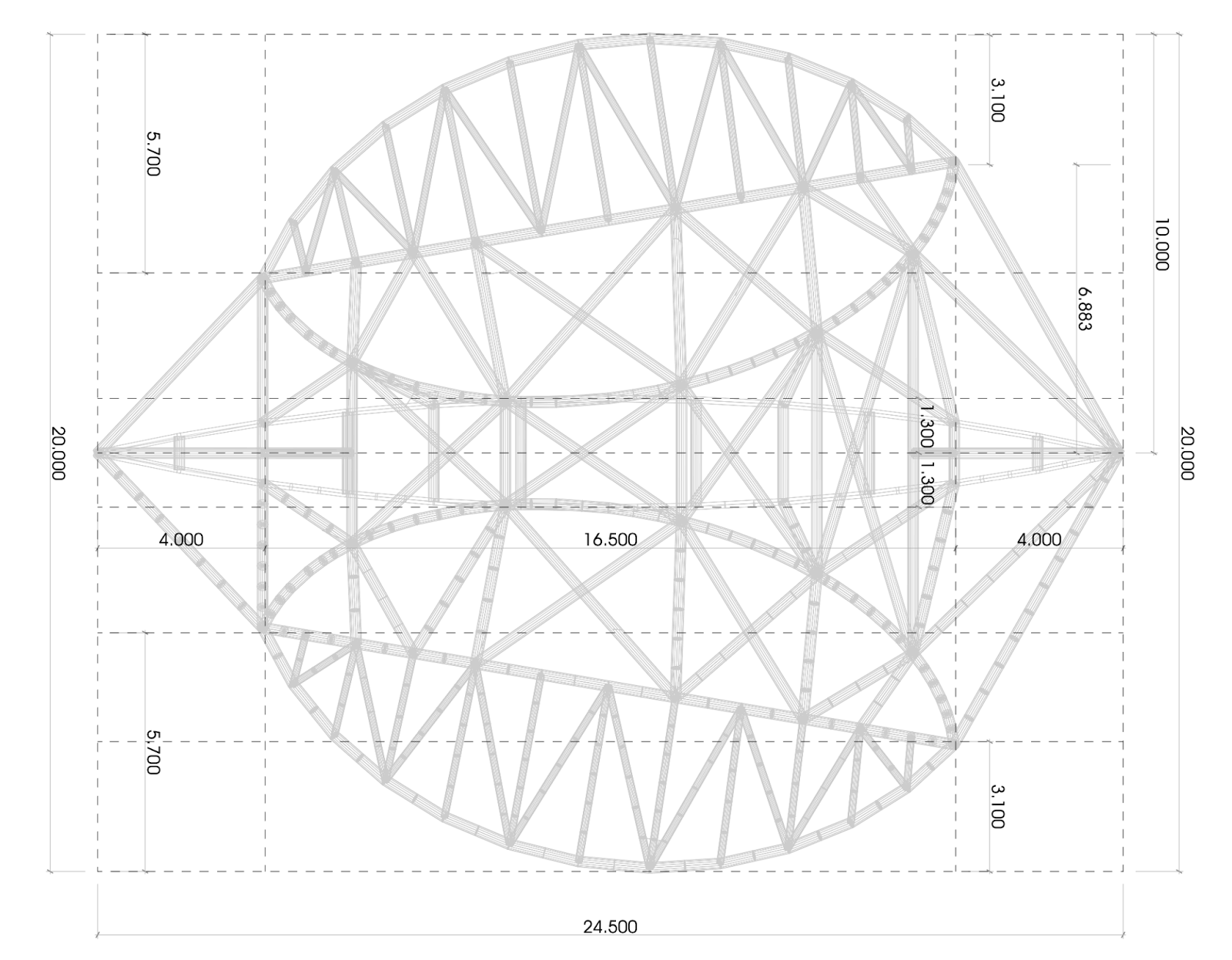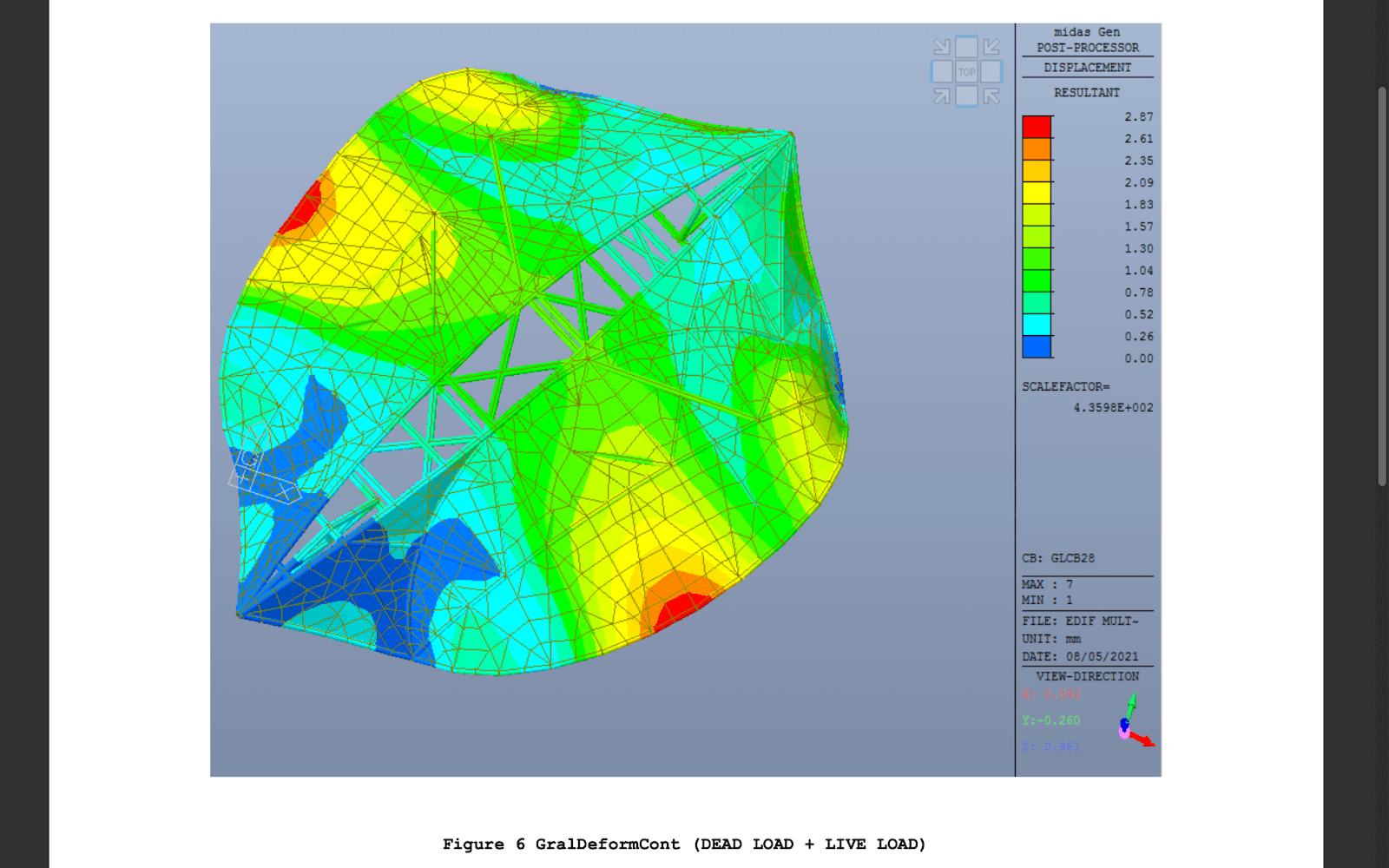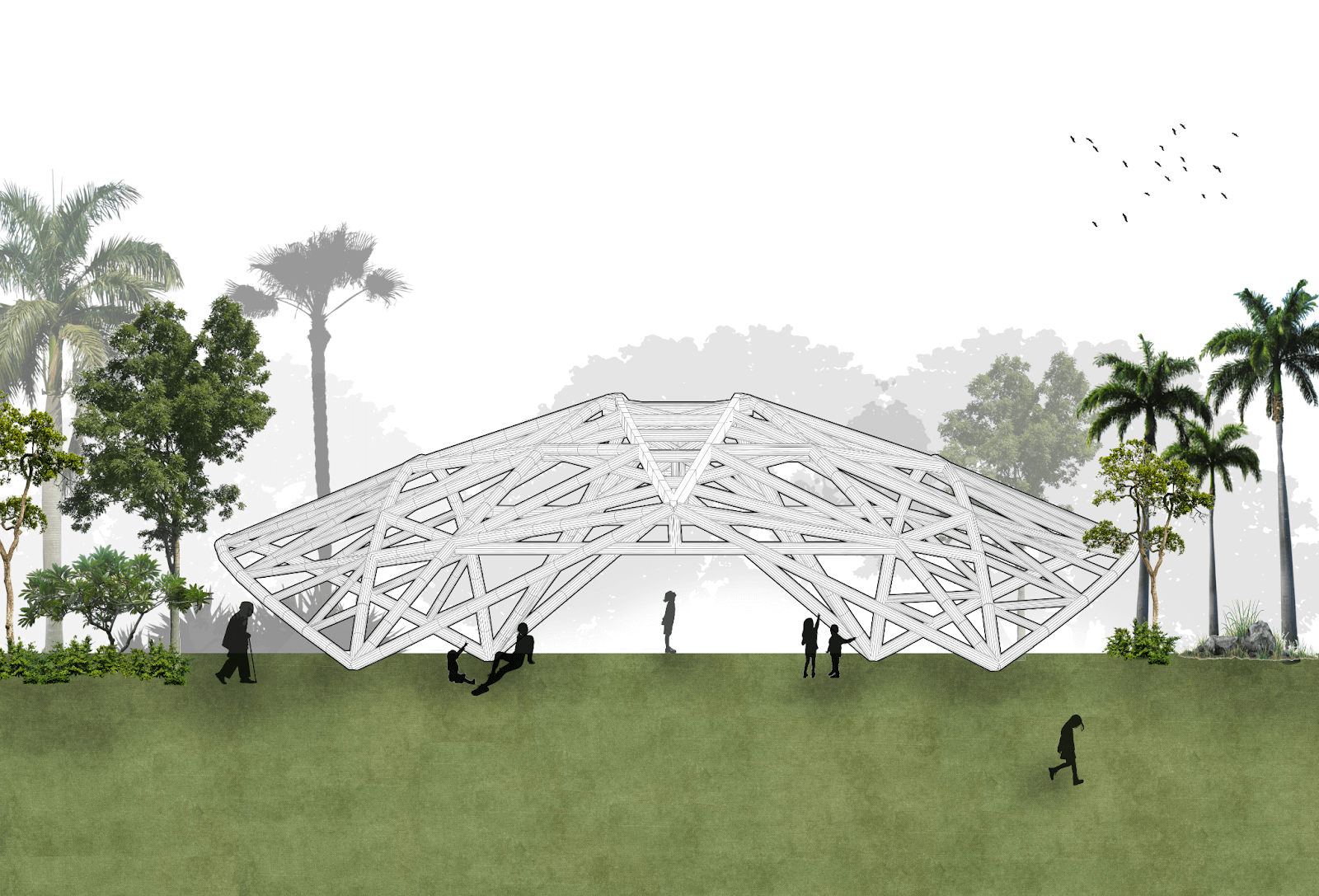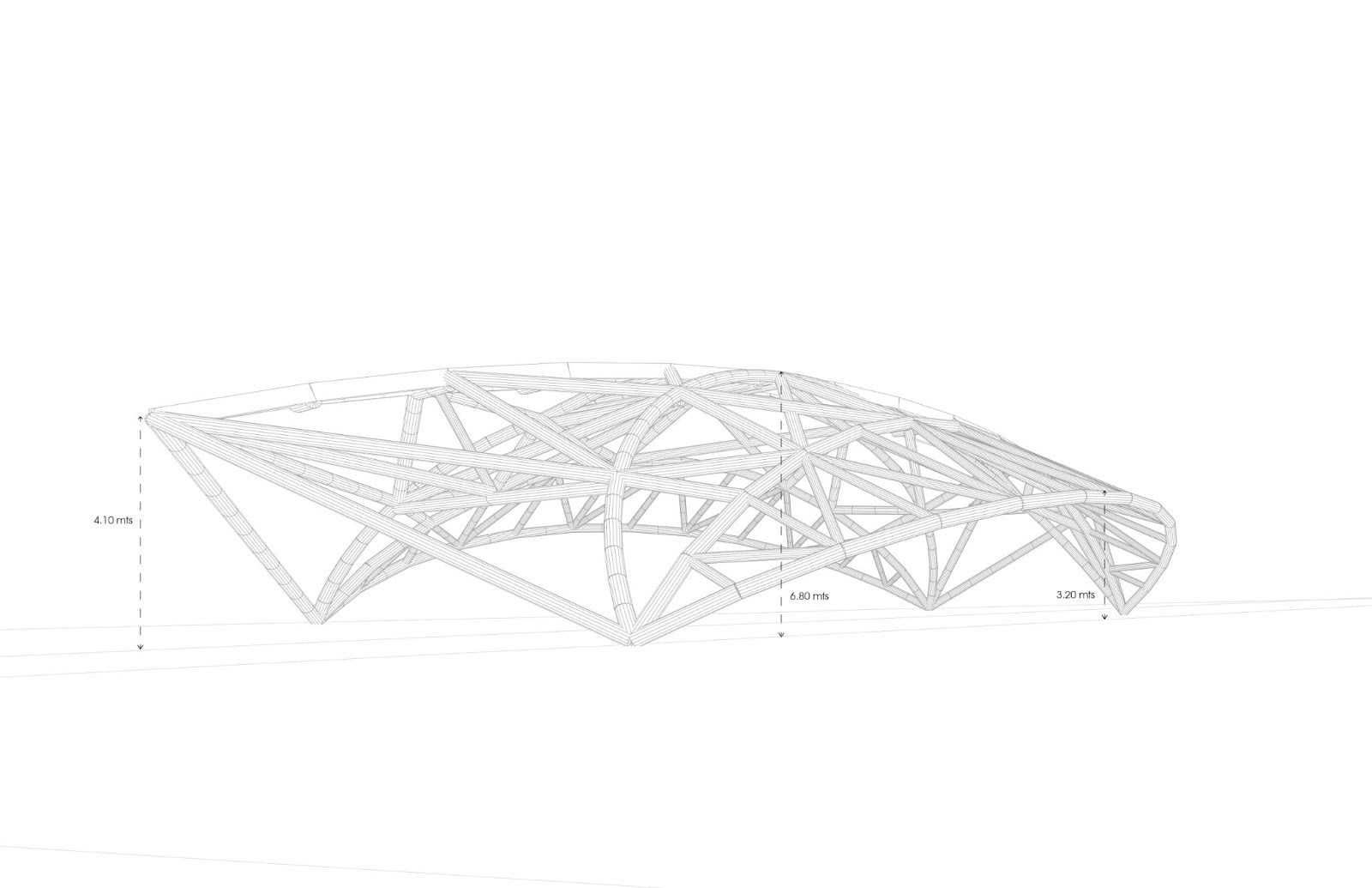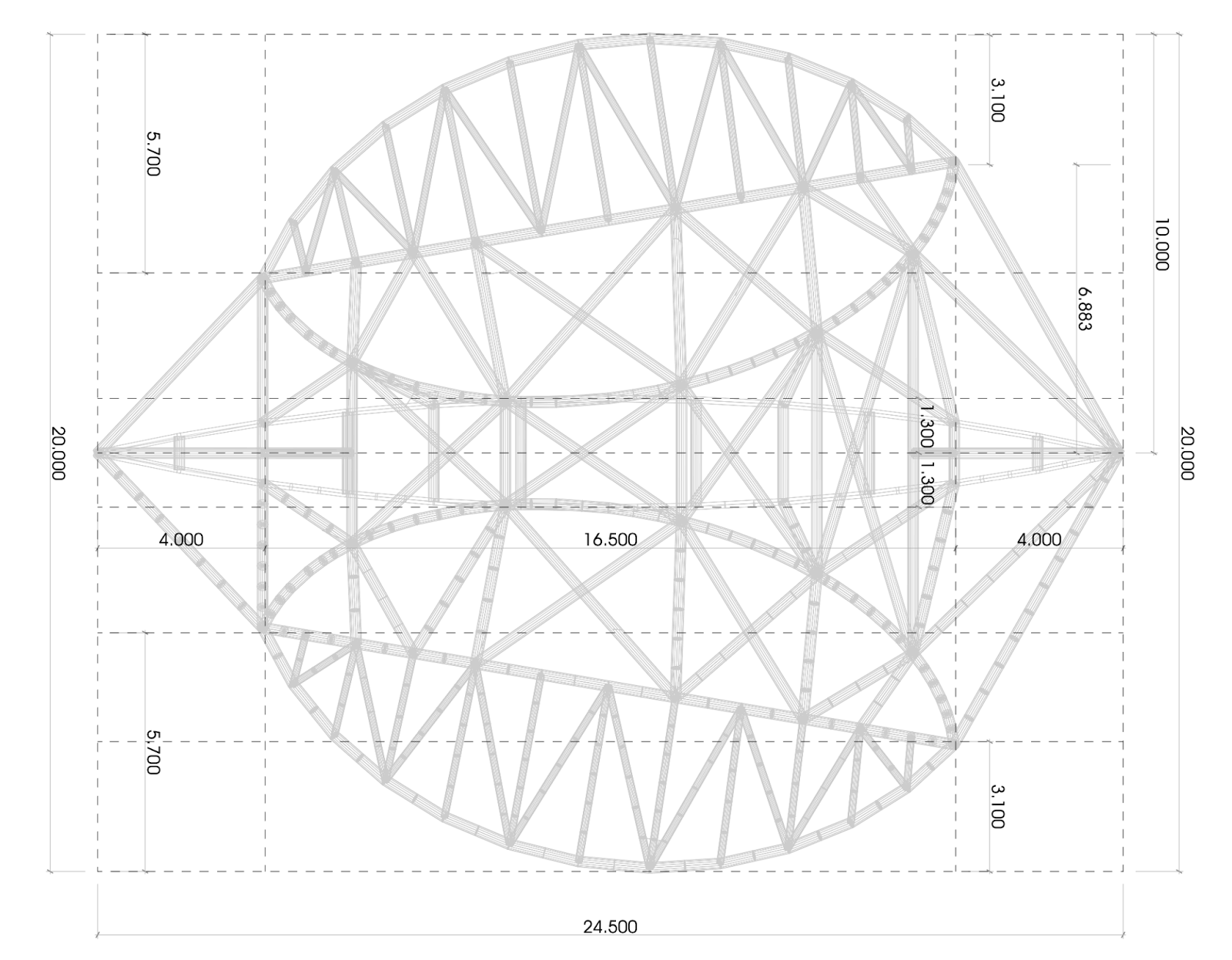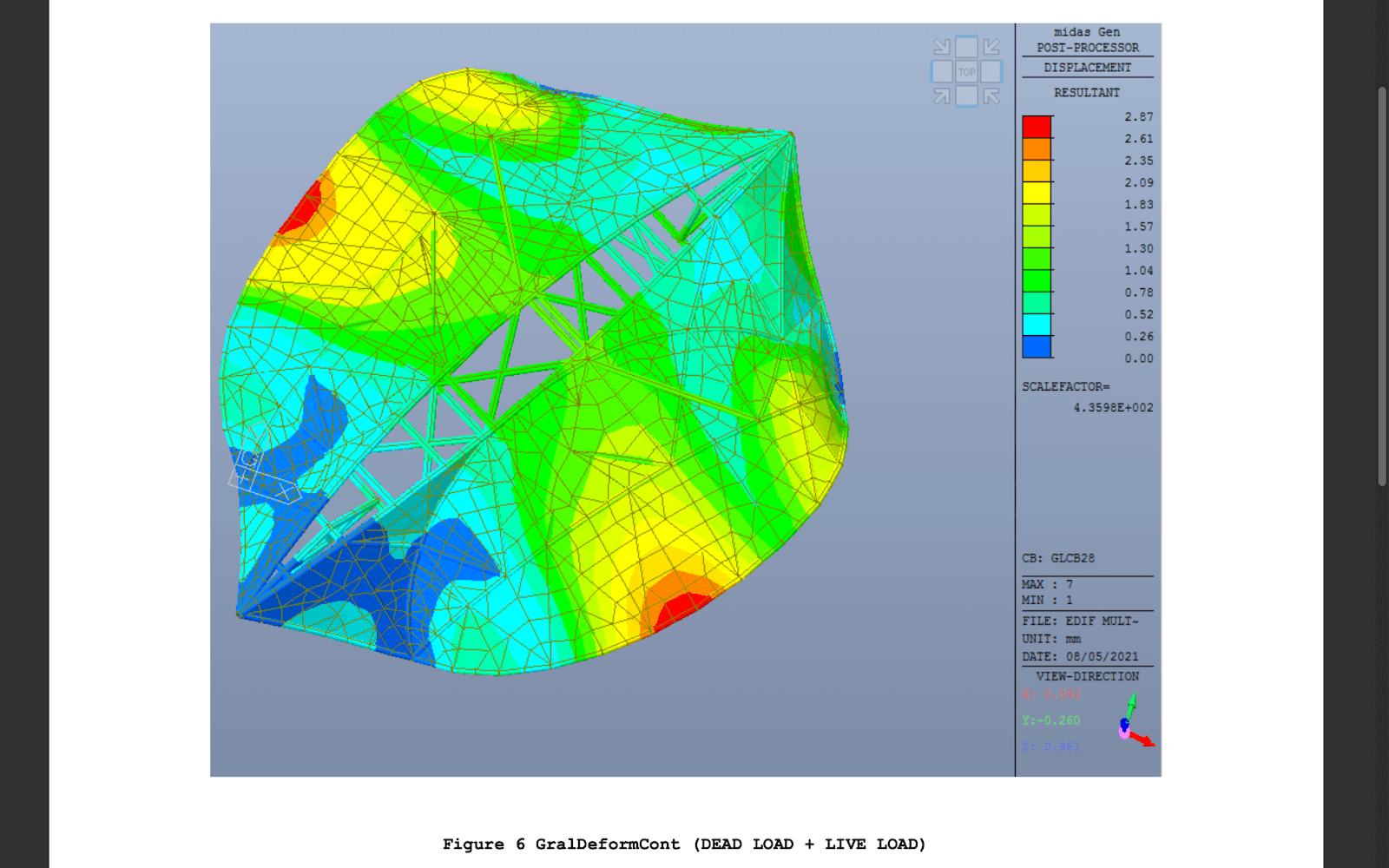 With Bamboo U, I realized the big positive impact that bamboo represents to our planet as a sustainable and incredibly resilient tool. After I completed the online course, I had the confidence to start developing my own bamboo projects step by step. This course impacted my design process in a completely positive way! I never would have thought that exploring with bamboo skewers and sushi rollers would help me understand the numerous approaches that a bamboo structure can have.
After 11 weeks of amazing content, learning experiences, live classes and a community from all over the world, I am so happy to say that I am infected with the "Bamboo Bug", as Bamboo U Director and co-founder Orin Hardy once said in one of the lectures. Bamboo U and IBUKU have inspired me to keep learning and engage manually with bamboo. I really want to get hands-on experience with it and hopefully this project might be my first experiment!
I believe in a sustainable future and bamboo plays an essential role in it. I am excited to start changing the rules towards a better world.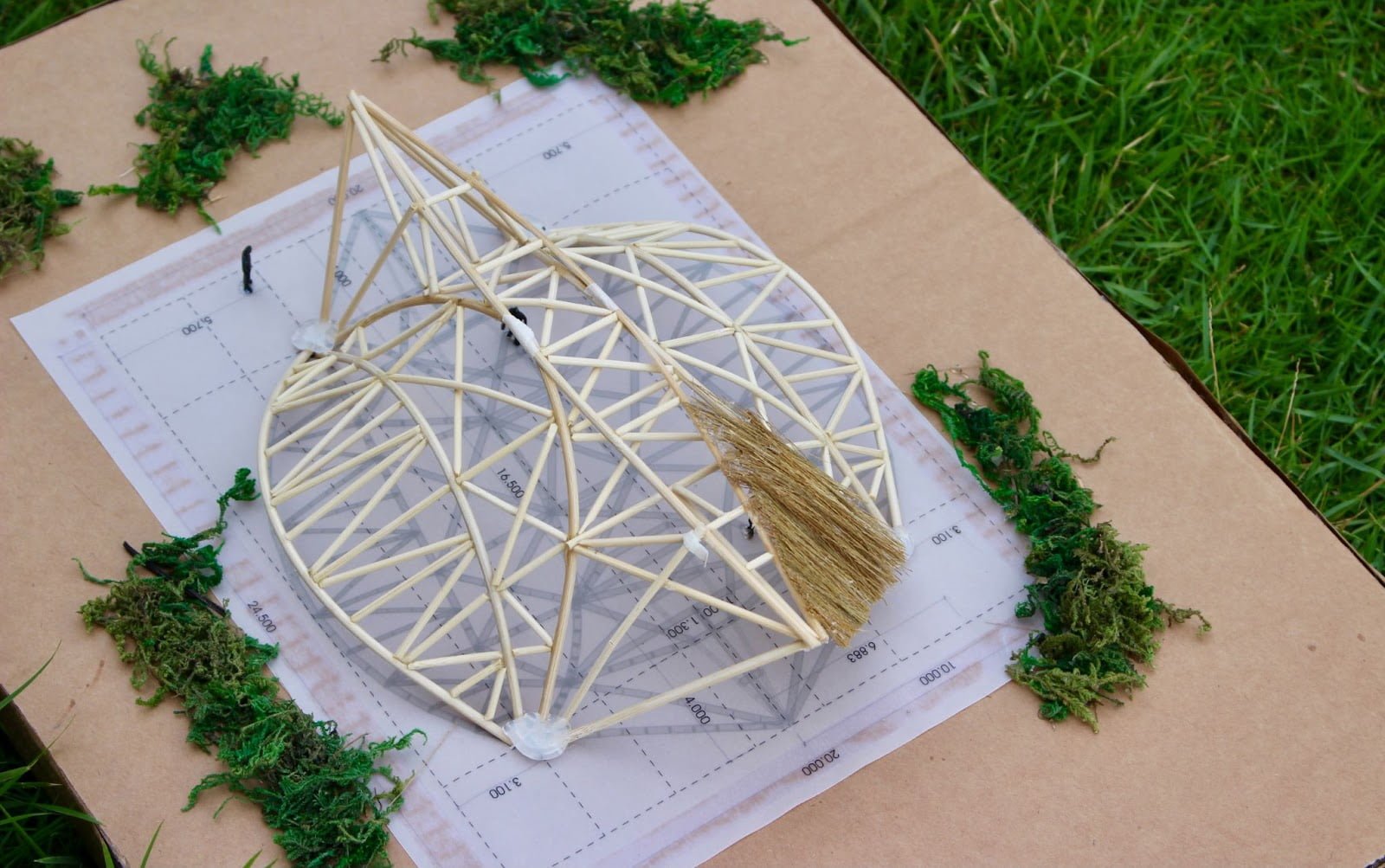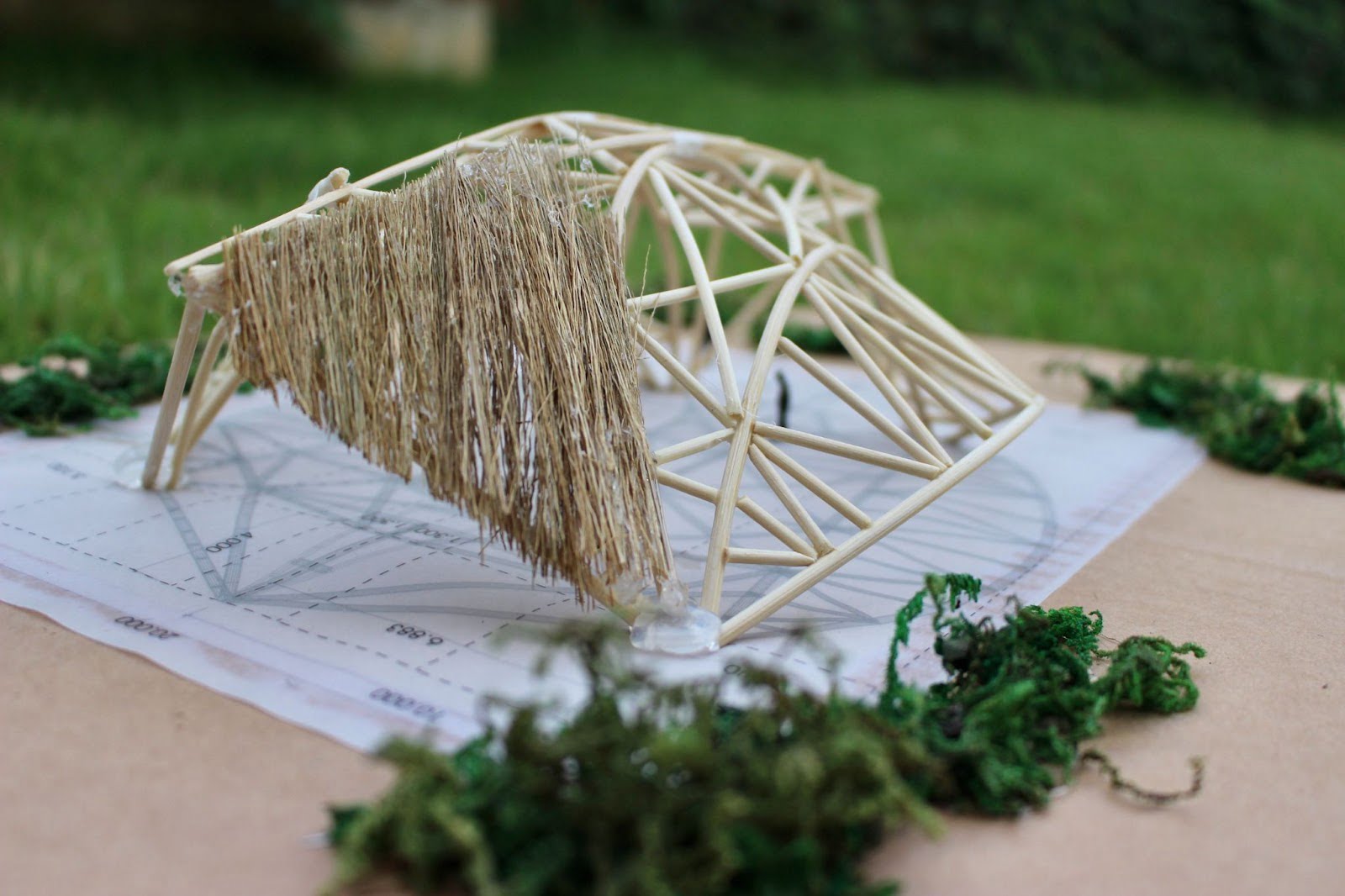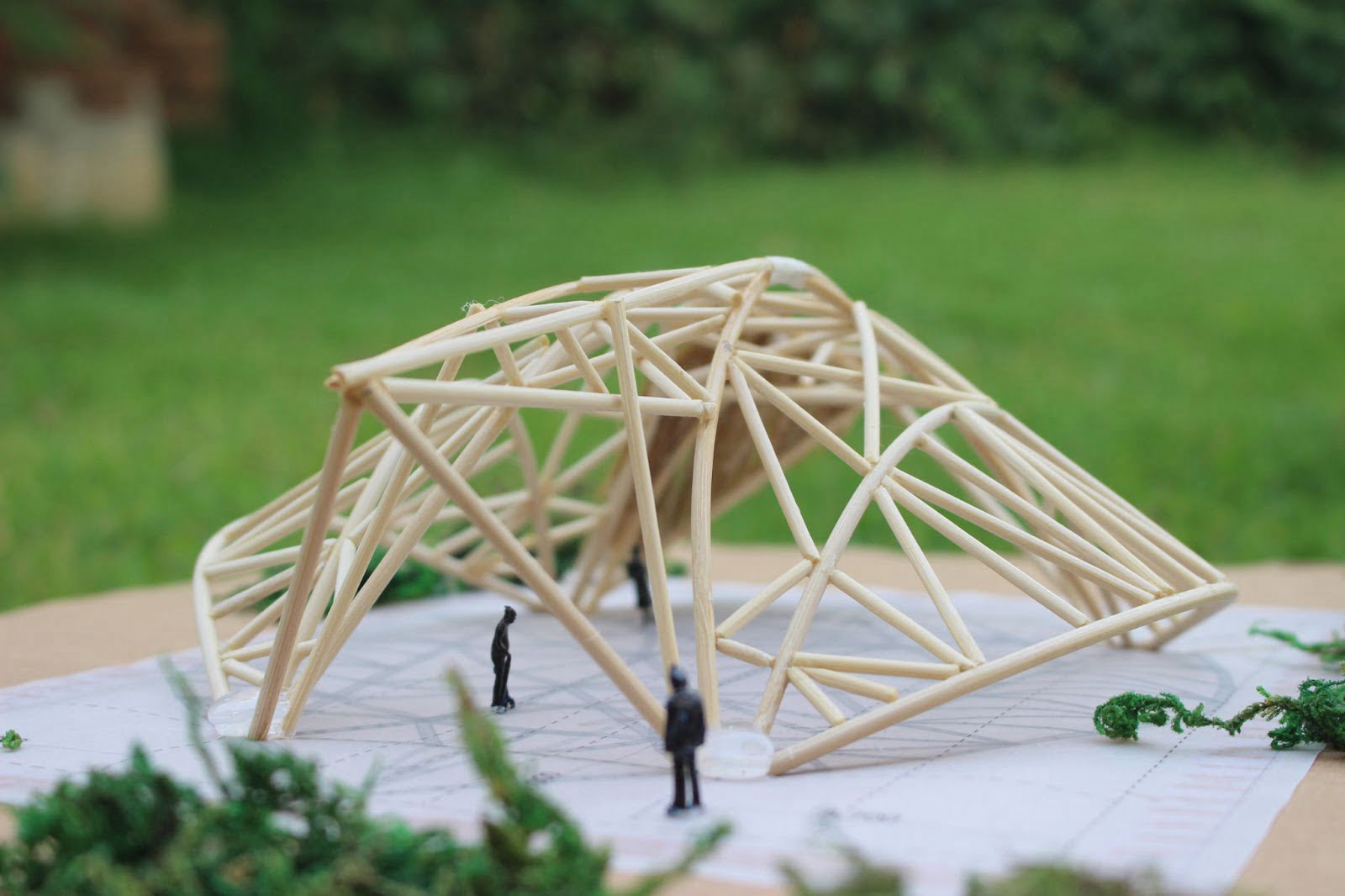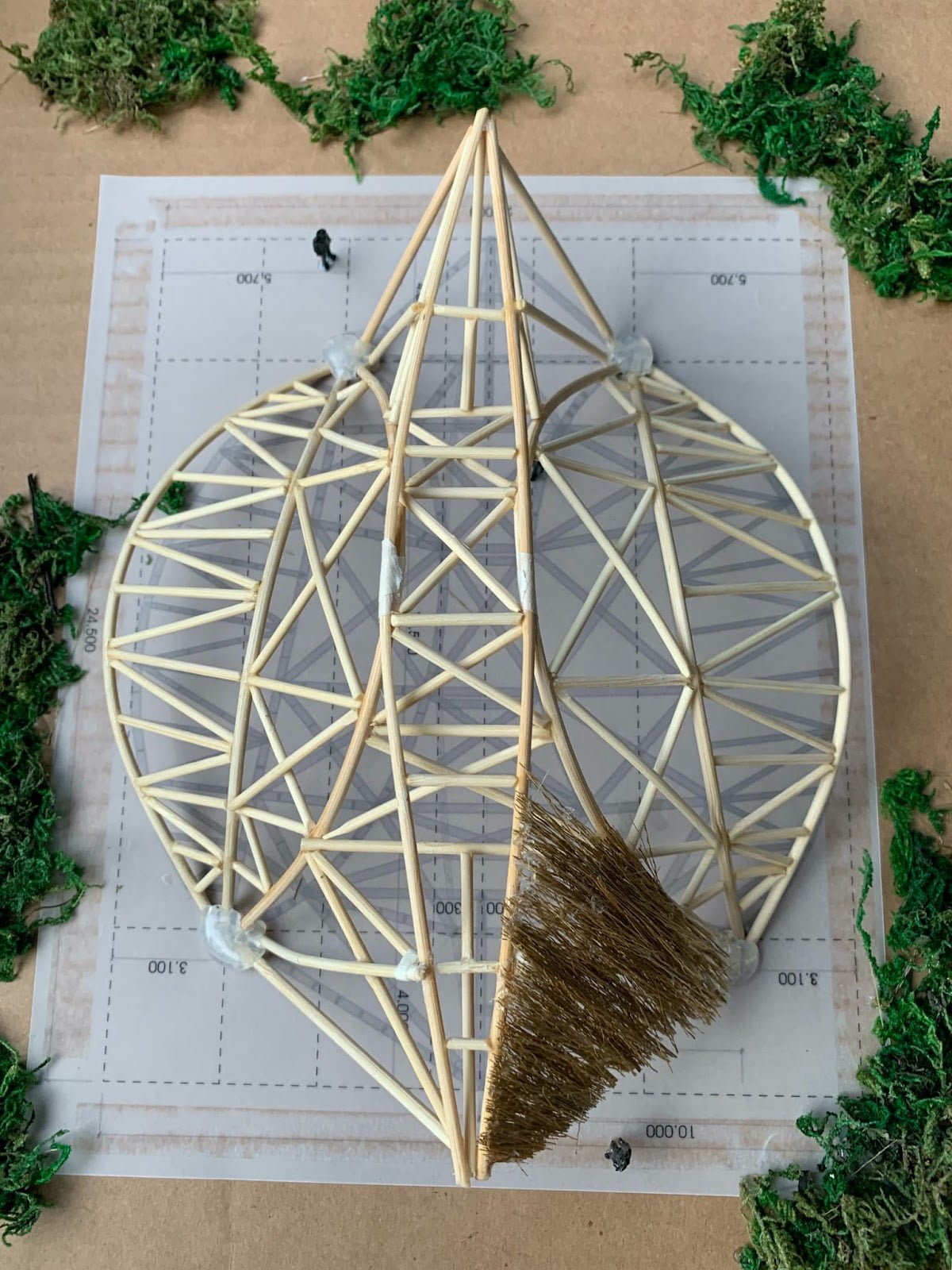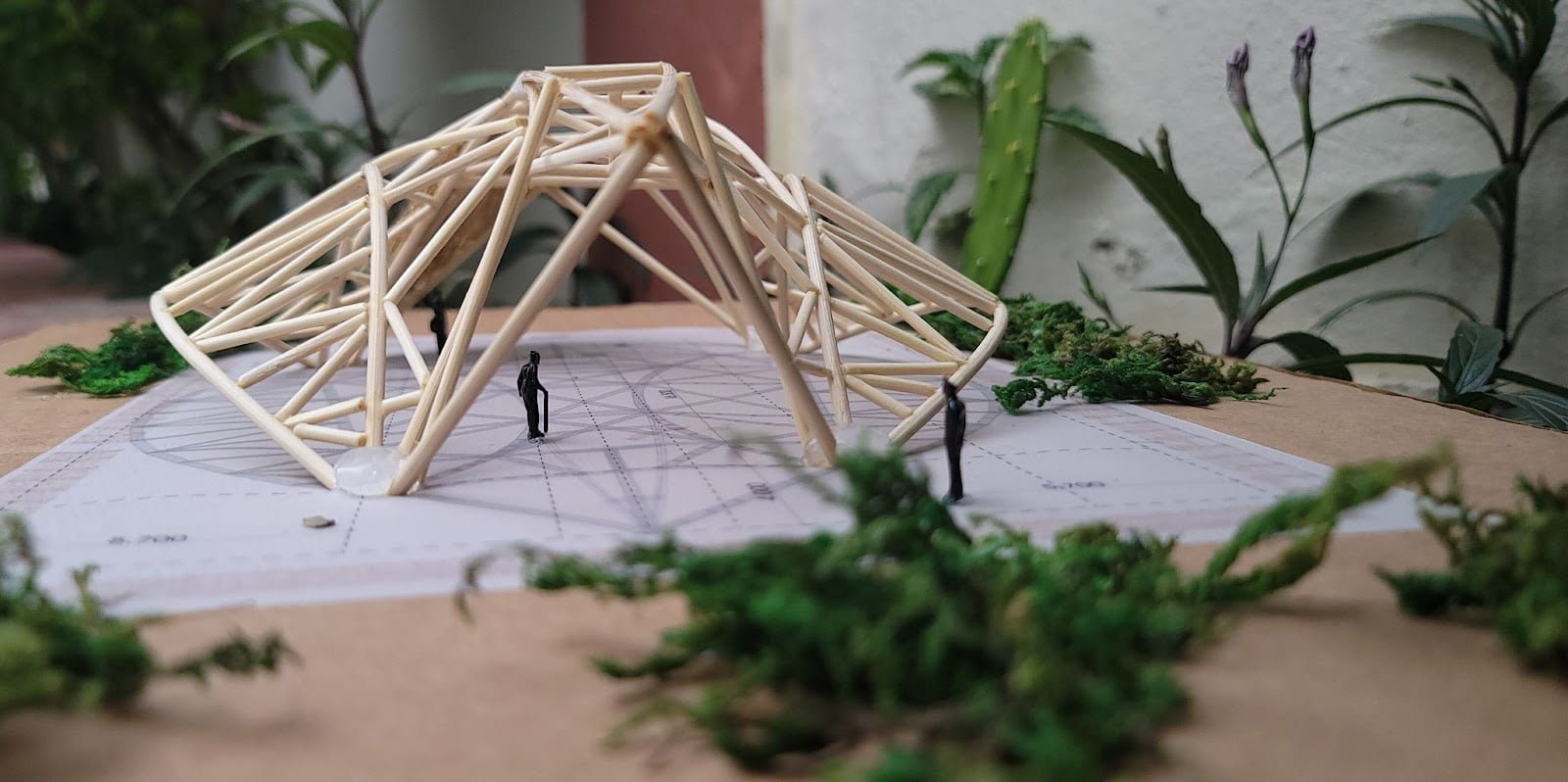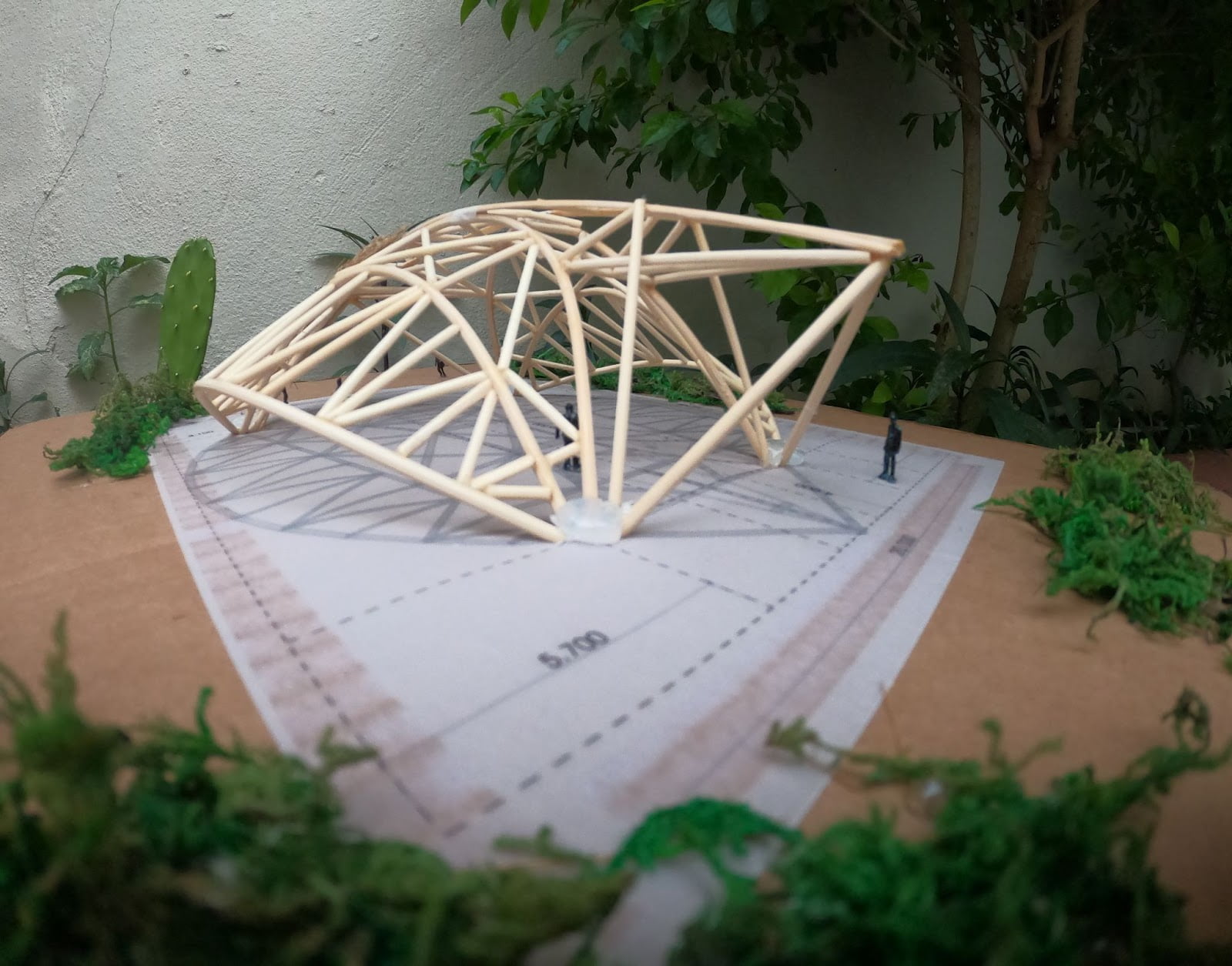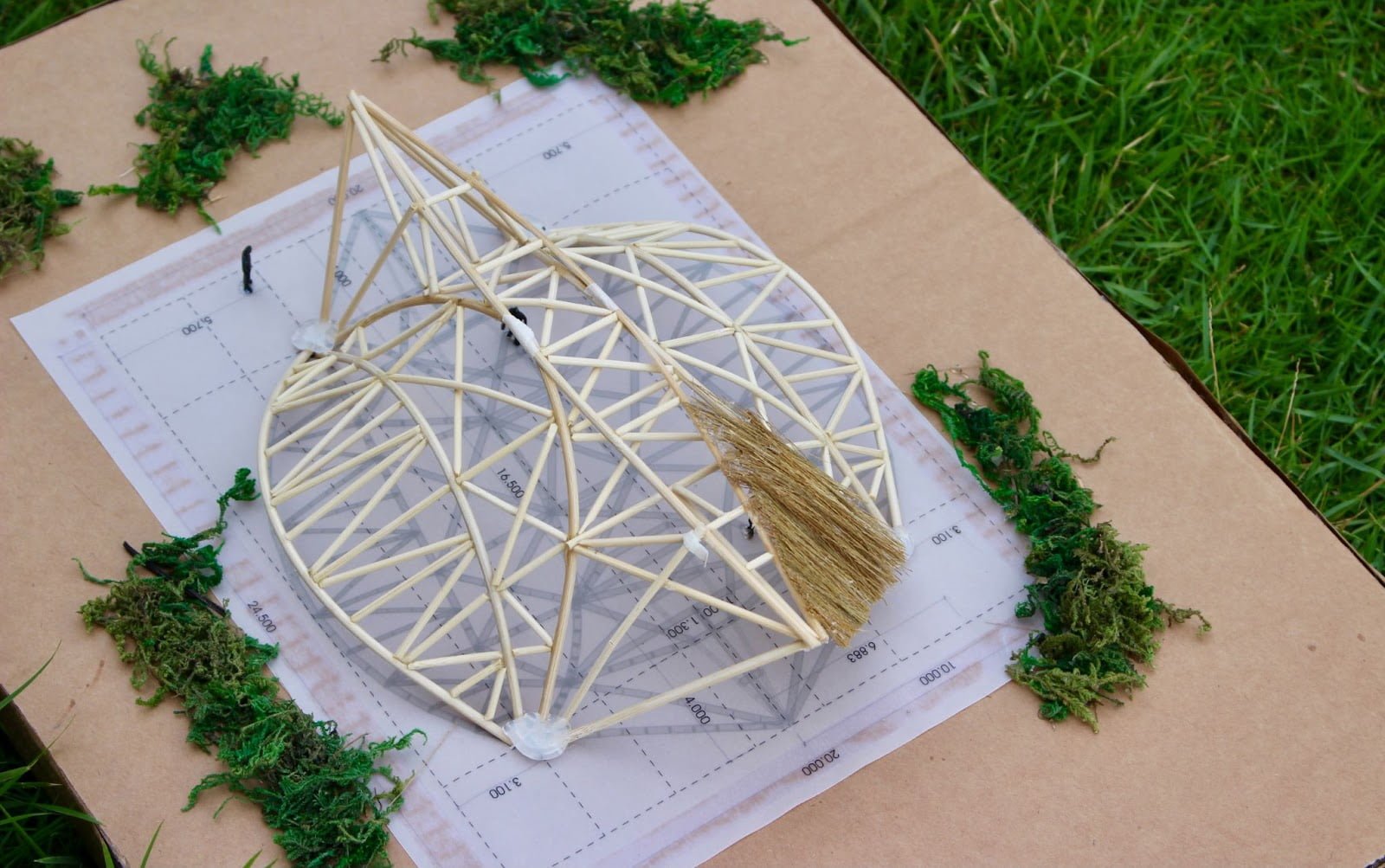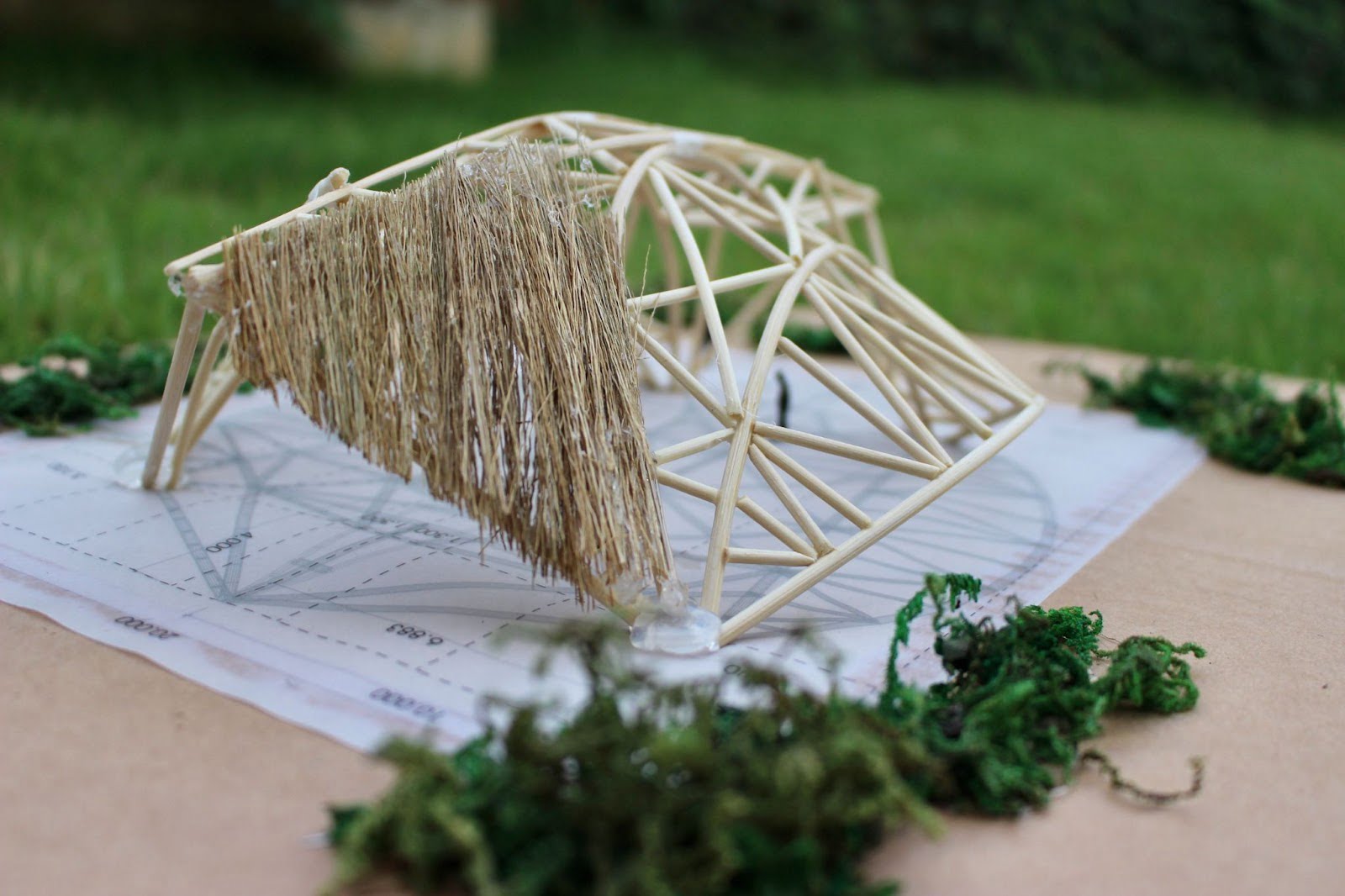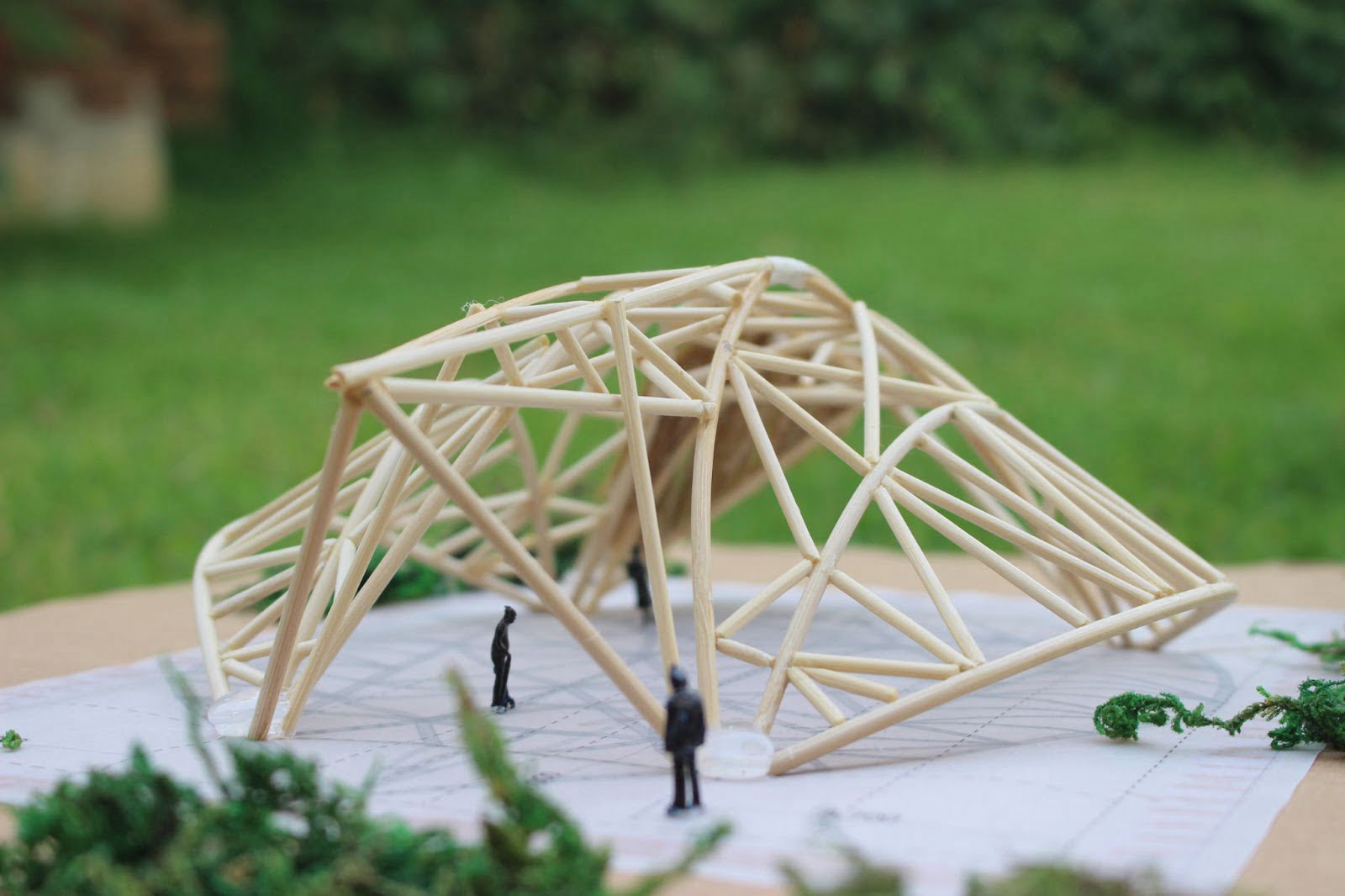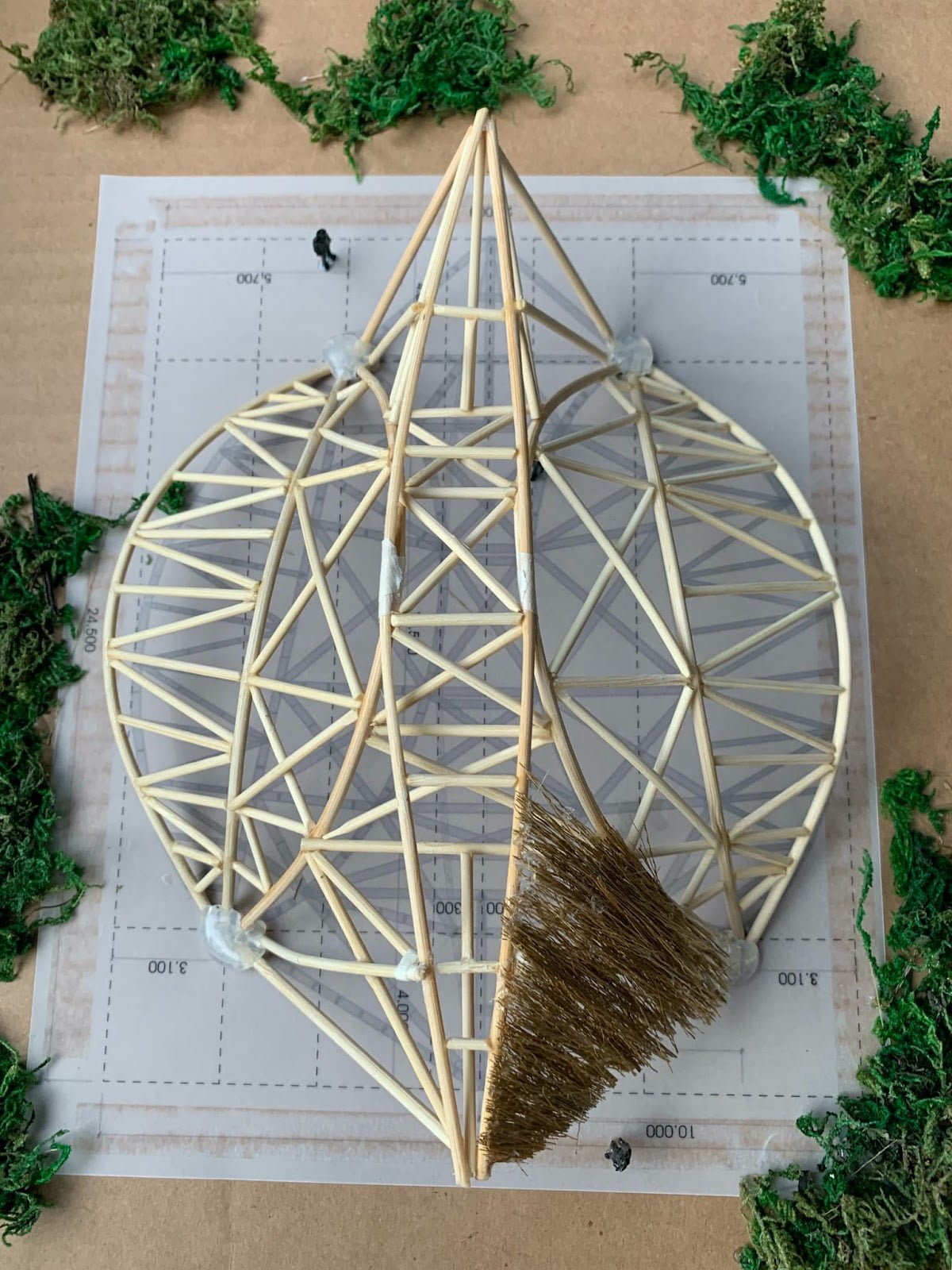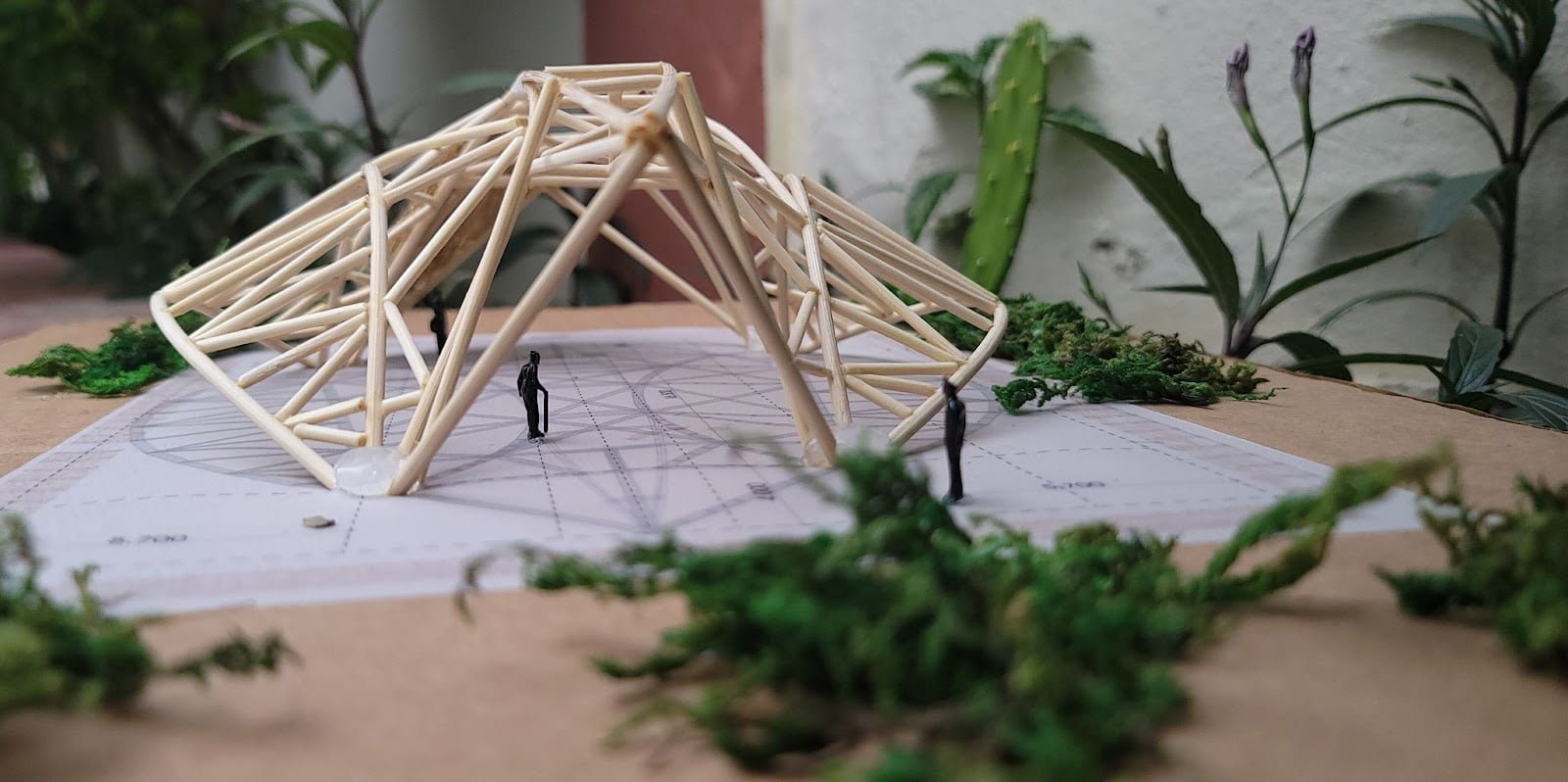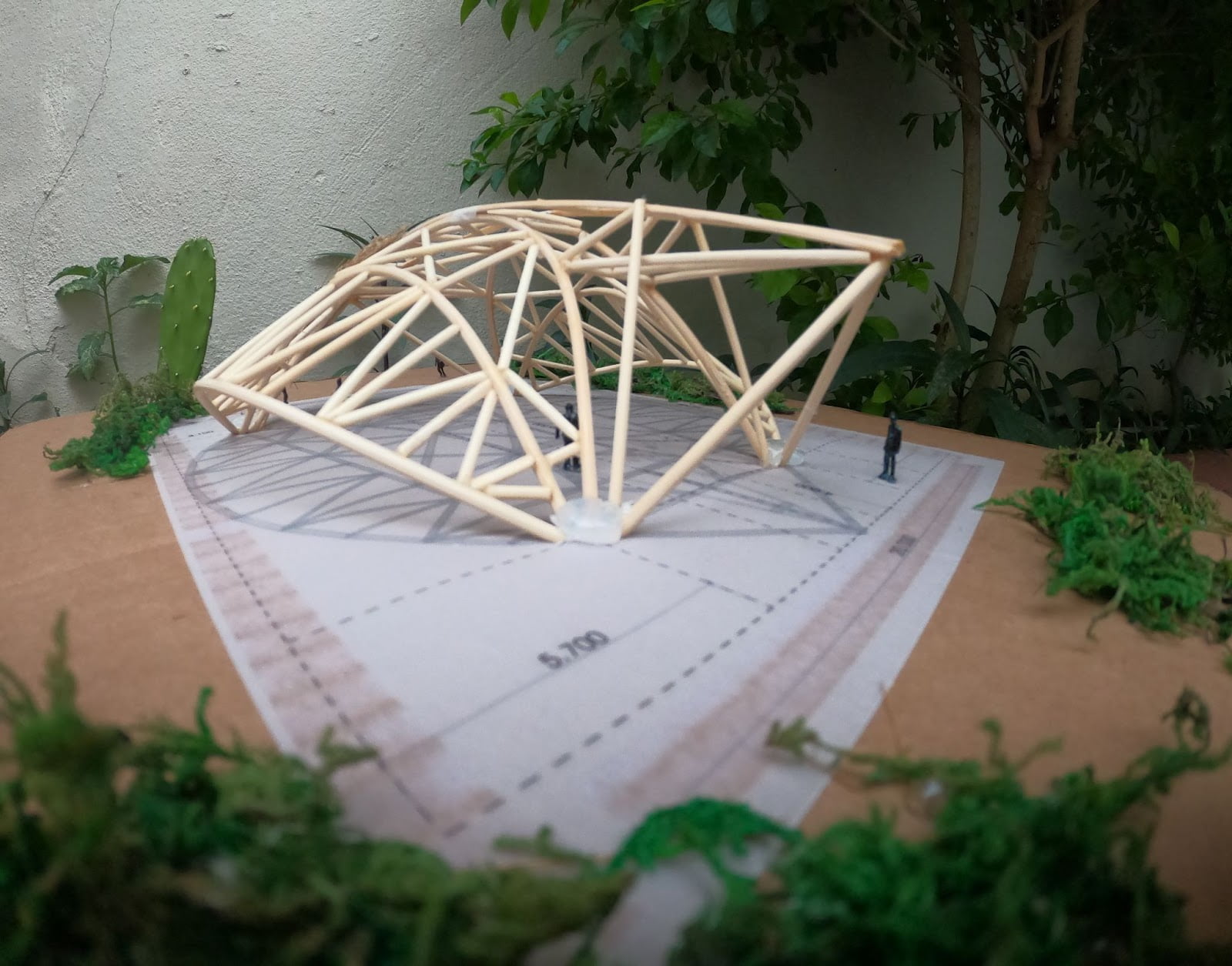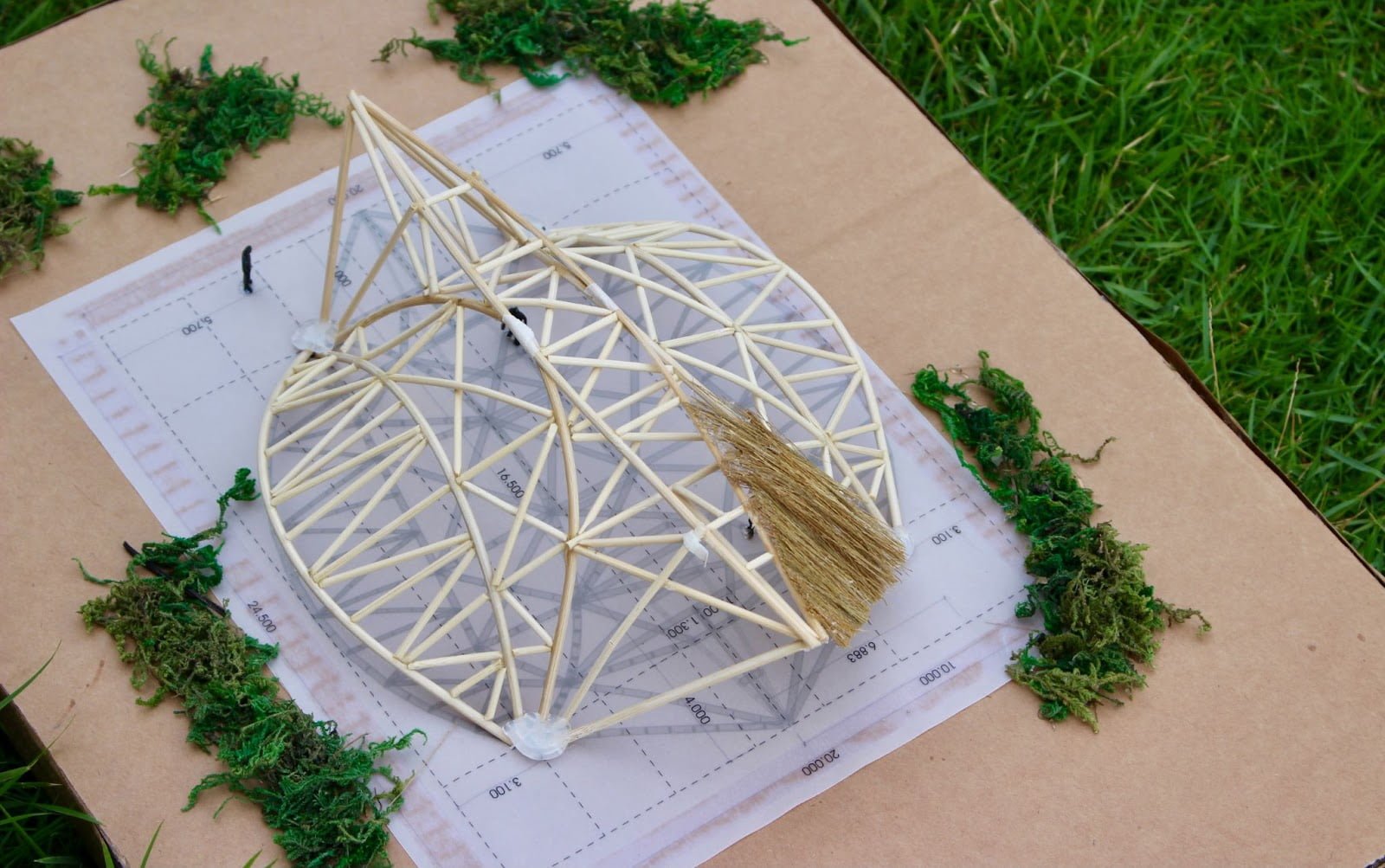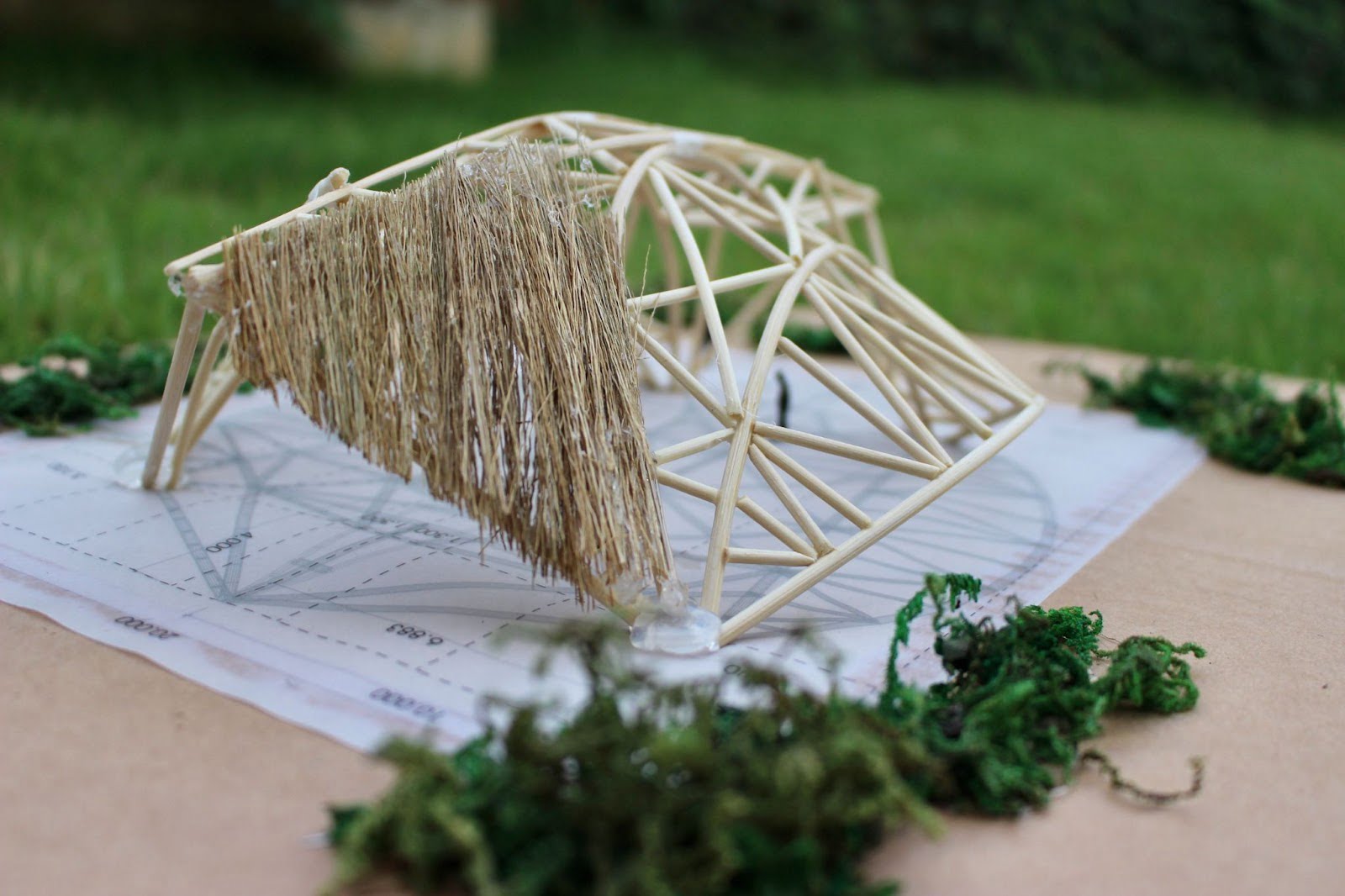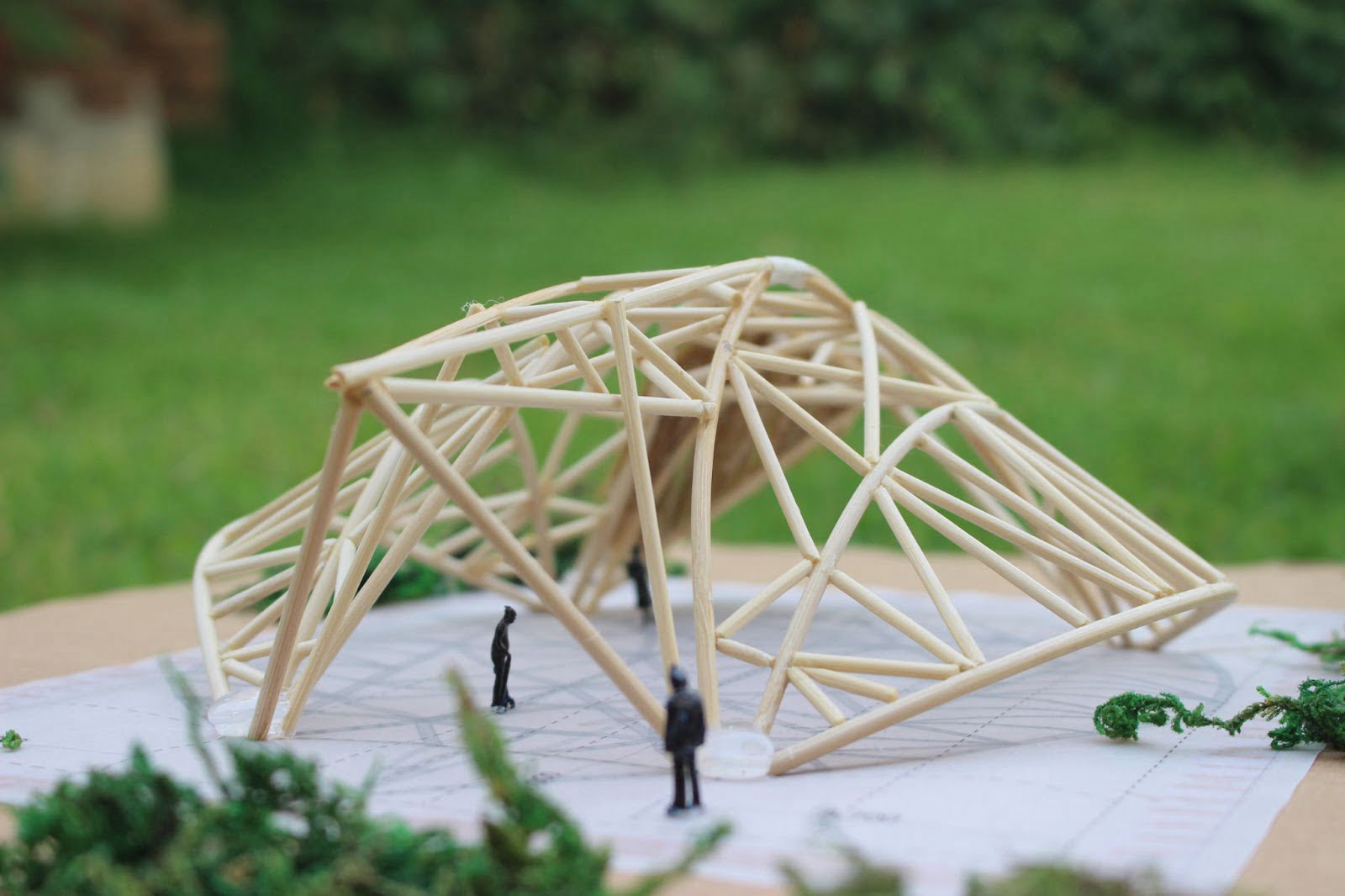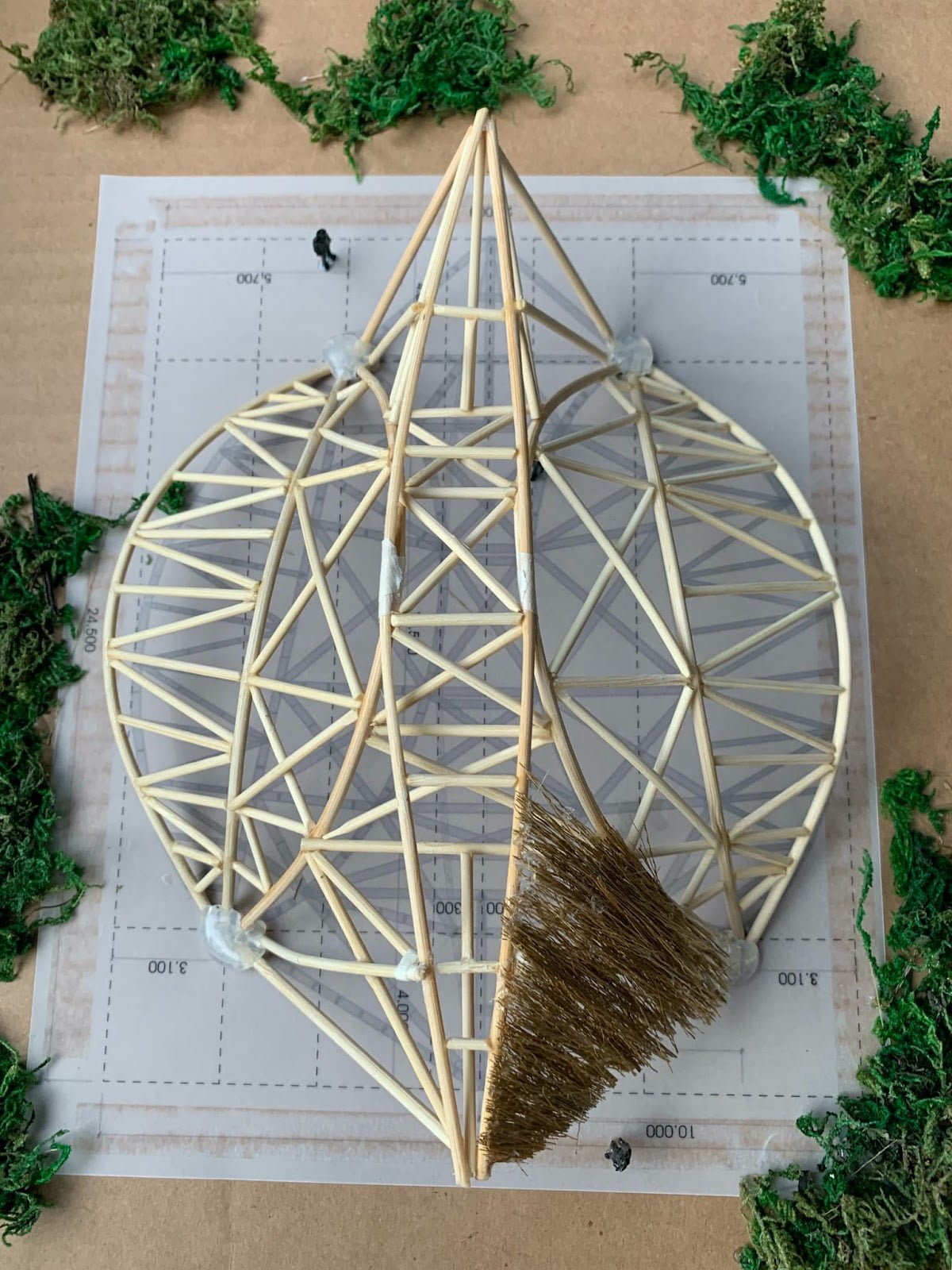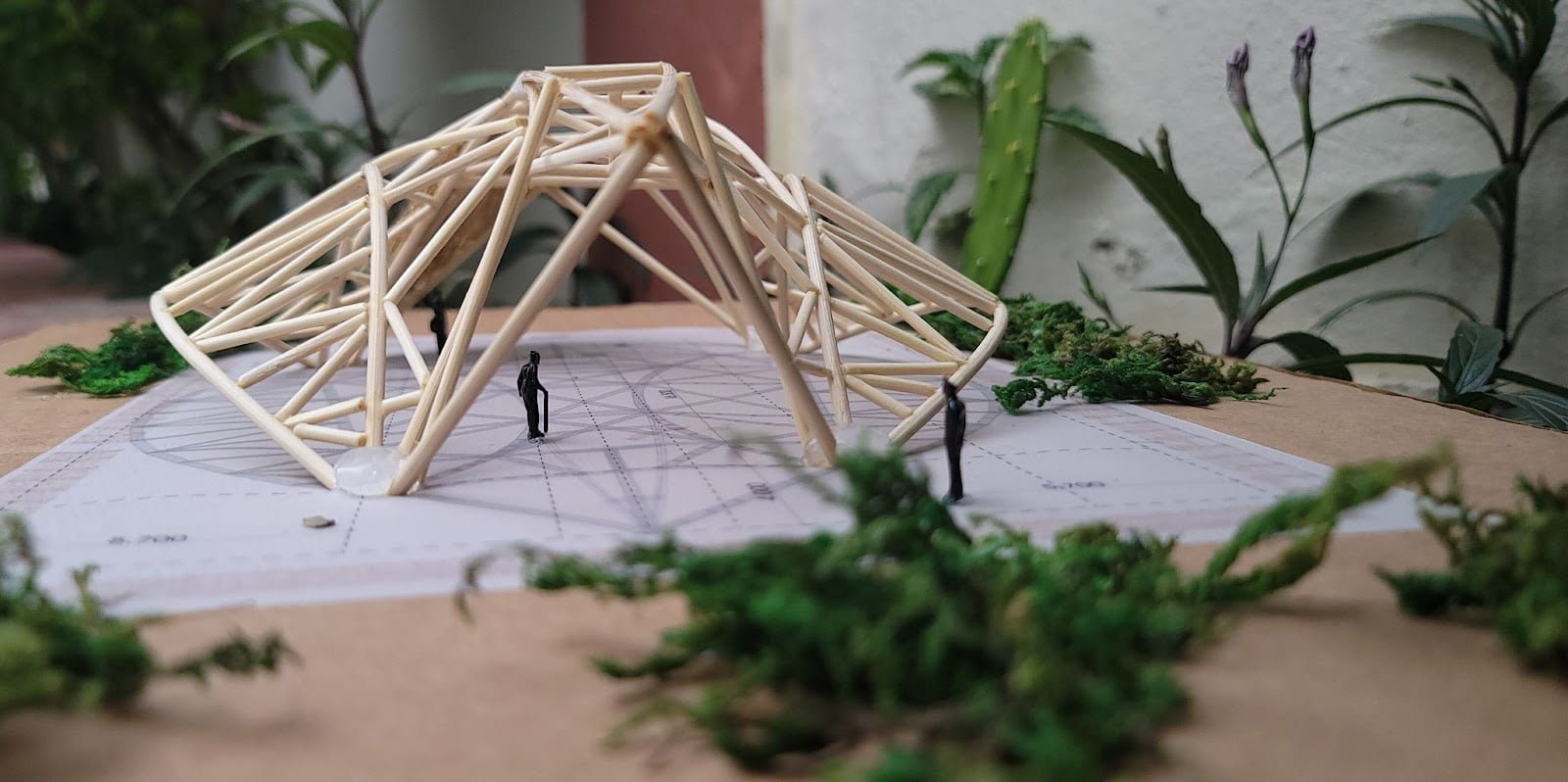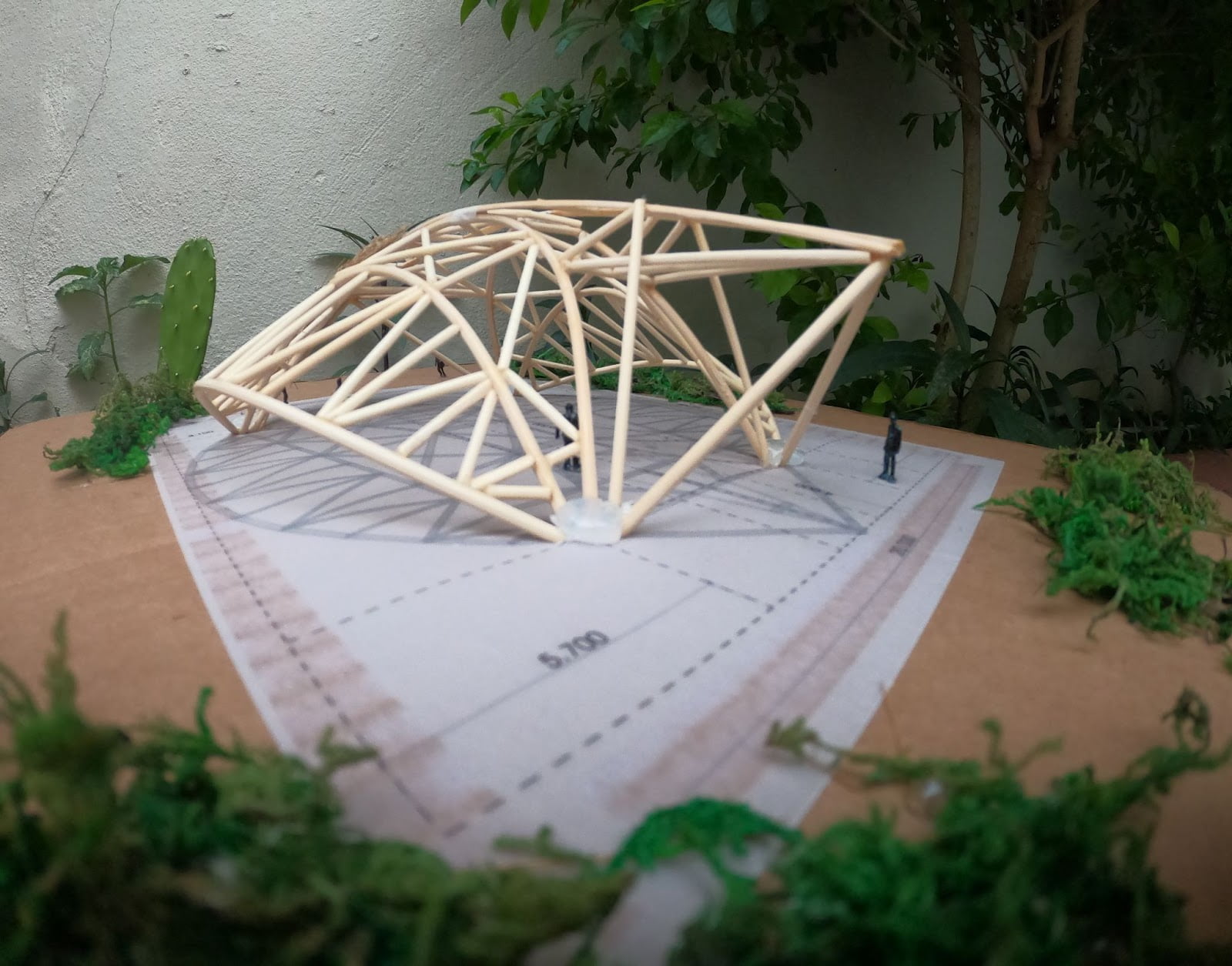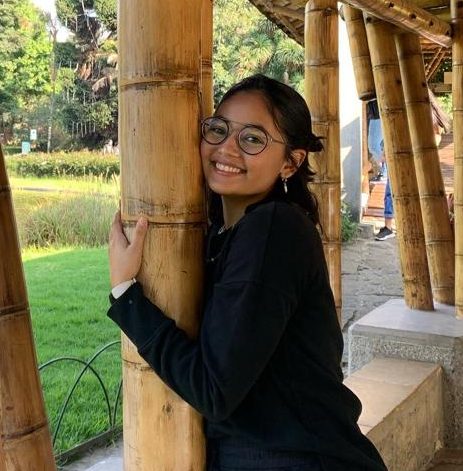 About the author
Leticia Matos Asilis
|
Architect
Leticia is an architect based in the Dominican Republic. She has always been passionate about the fusion of architecture and nature to create the perfect balance between organic spaces and modern requirements.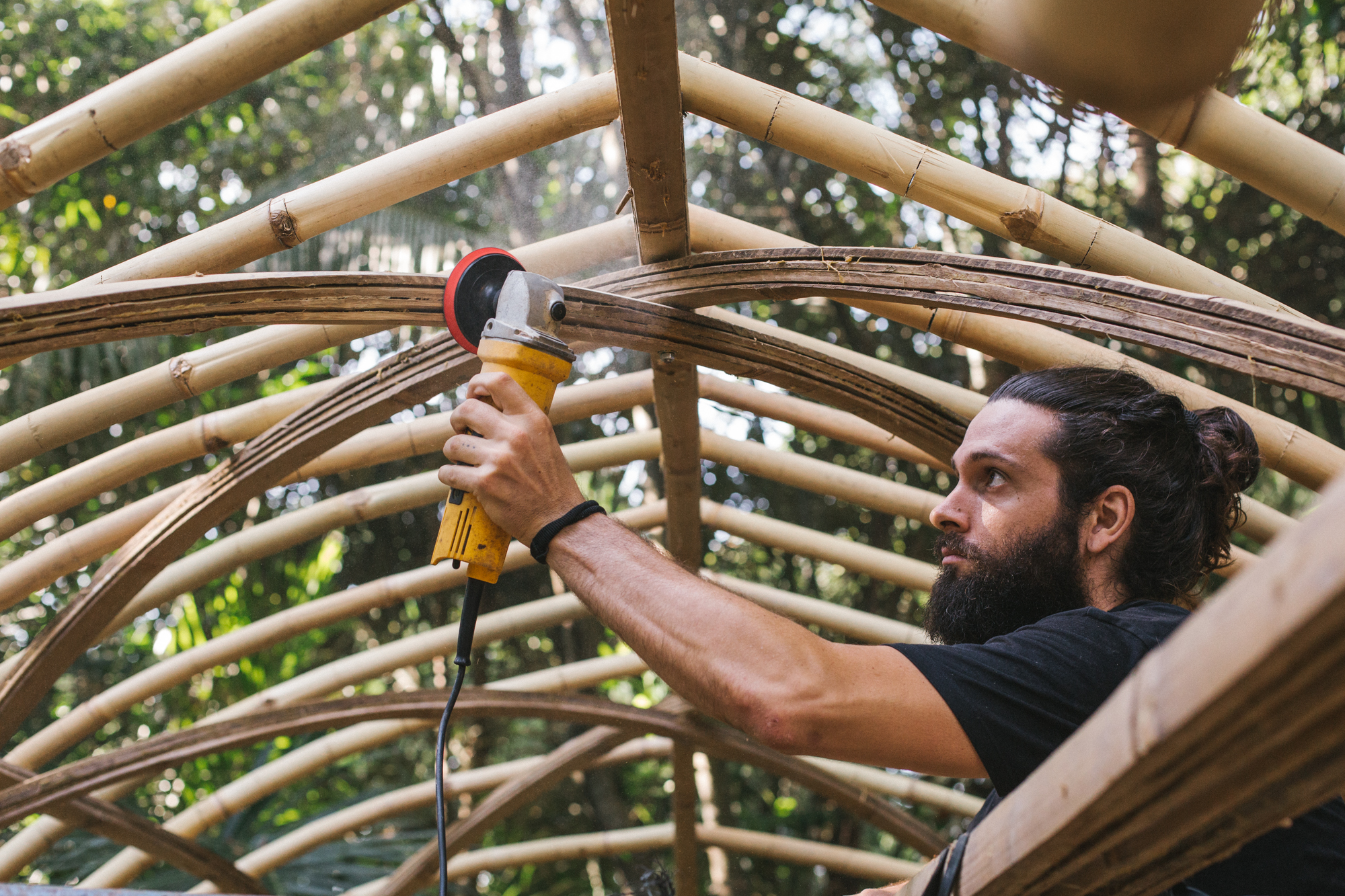 March 22- April 2, 2024
The 11 Day Bamboo Build & Design Course in Bali
In 11 days, we'll show you how to build bamboo structures we'll share all that it takes to build with nature.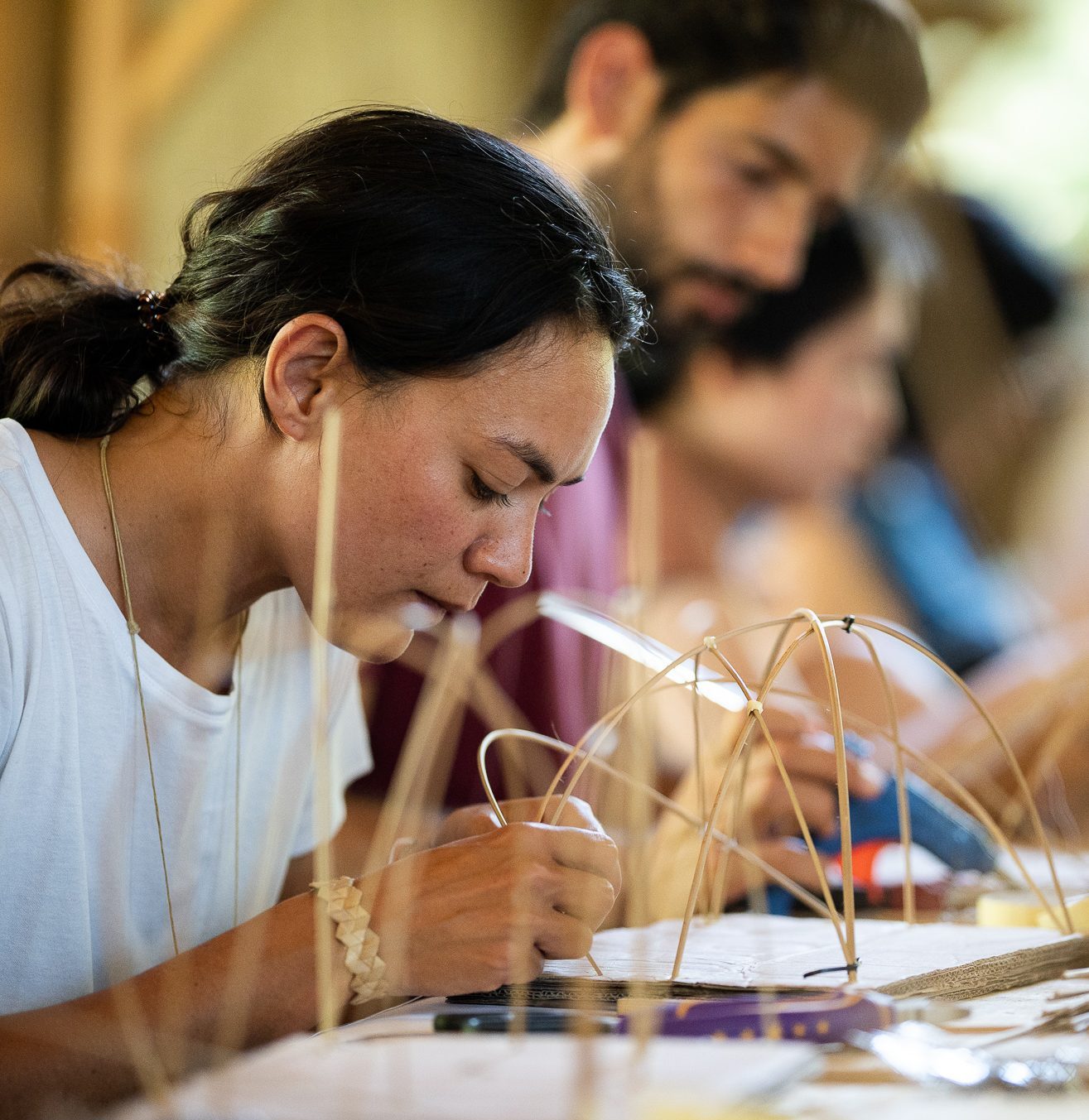 April 26, 2024
The Fundamentals of Building with Bamboo Online Course
All the fundamentals you need to get you started working with bamboo. Deep dive into cinematic videos and step-by-step guides that will provide you with a strong understanding of bamboo as a design and building material.