Designing A Bamboo Tree House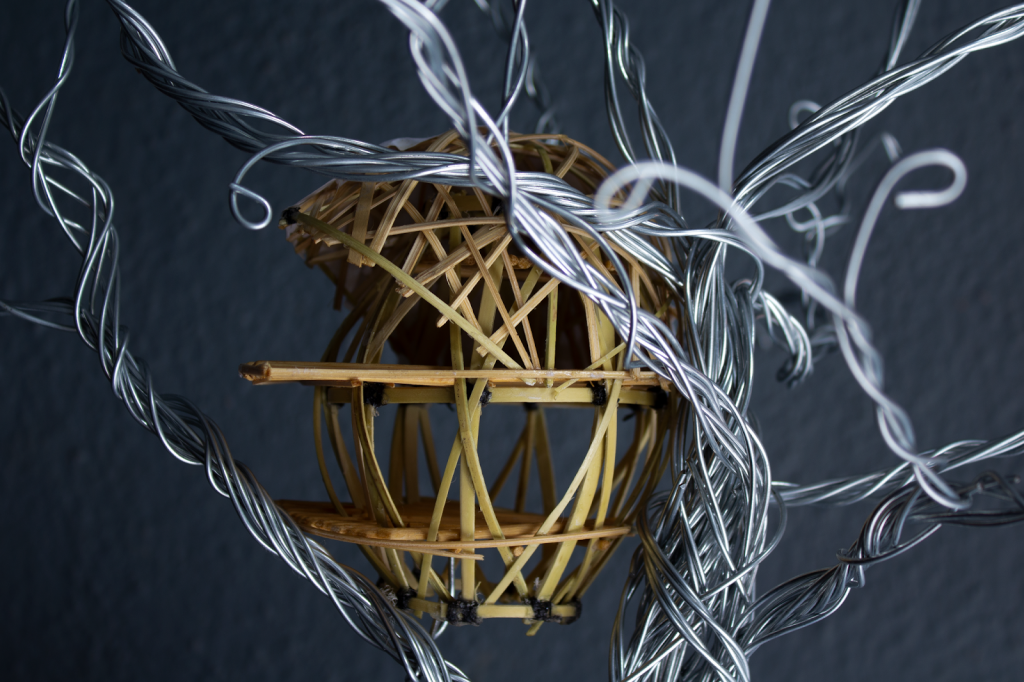 Meet Bamboo U Alumni Sofia, and learn about her journey in designing a bamboo tree house during the 10 modules Online Immersion.
Student Name: Sofía Rueda Suter
Name of Project: House Among Branches
Bamboo U Course Title Attended: The Bamboo U Online Immersion
Year/ Month attended Bamboo U: November, 2021
Country: México
Work/ University: Bachelor in Architecture at Universidad Iberoamericana
I'm passionate about bamboo because of the idea that it is not only natural material but also a plant. For me, this means that building with bamboo represents so much more than that. It represents talking about water, about soil, about moon phases, about species… and starting from this, Are we really building buildings, or are we growing them?
As John Hardy once said during an interview at one of Bamboo U's podcasts "Bamboo is one of the few materials in the world that we can promise everyone, just by planting it". Bamboo inspires in me an image of abundance in a world and an age that is full of challenges: A rapid renewable replacement for timber and other building materials that can be used in a variety of manners (From construction to food and medicine). A material, whose management and implementation opens the gate towards resilience thinking, circular economy, and empowerment of local communities. Finally, bamboo is a material that teaches us about respect towards craftsmanship and ancient wisdom to innovate in the challenges of our future, and that is one of the most resilient and flexible materials, not only as an element of design and construction but also for the restoration of degraded land and for the locking of CO2.
"Are you creating conditions conducive to life?" I heard this question once and it stuck with me ever since. I realized that elegance comes with the process of the intimate relationship with understanding. The moment I realized this, my objective became clear: To join the bamboo community and to help incite a revolution in the way we perceive and live on this planet. I decided that Bamboo U was the best place for me to be surrounded by professionals in this field, in order for me to deepen my knowledge towards bamboo in the construction industry.
The Bamboo Building Concept
Name of your bamboo project: House Among Branches
Size: 5m diameter, 6m tall.
Function: Bamboo Tree House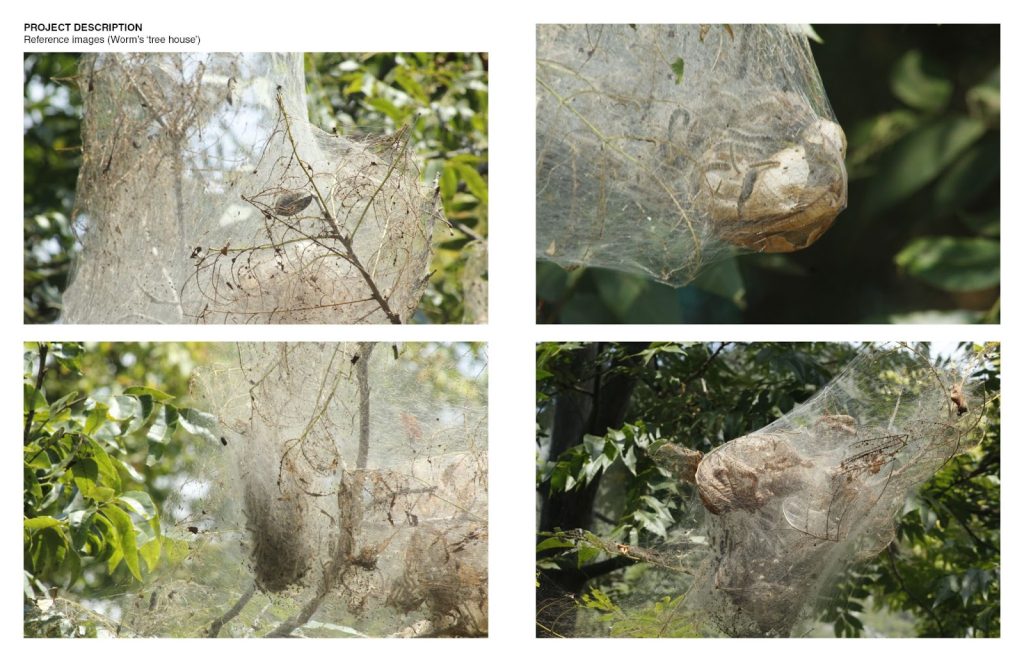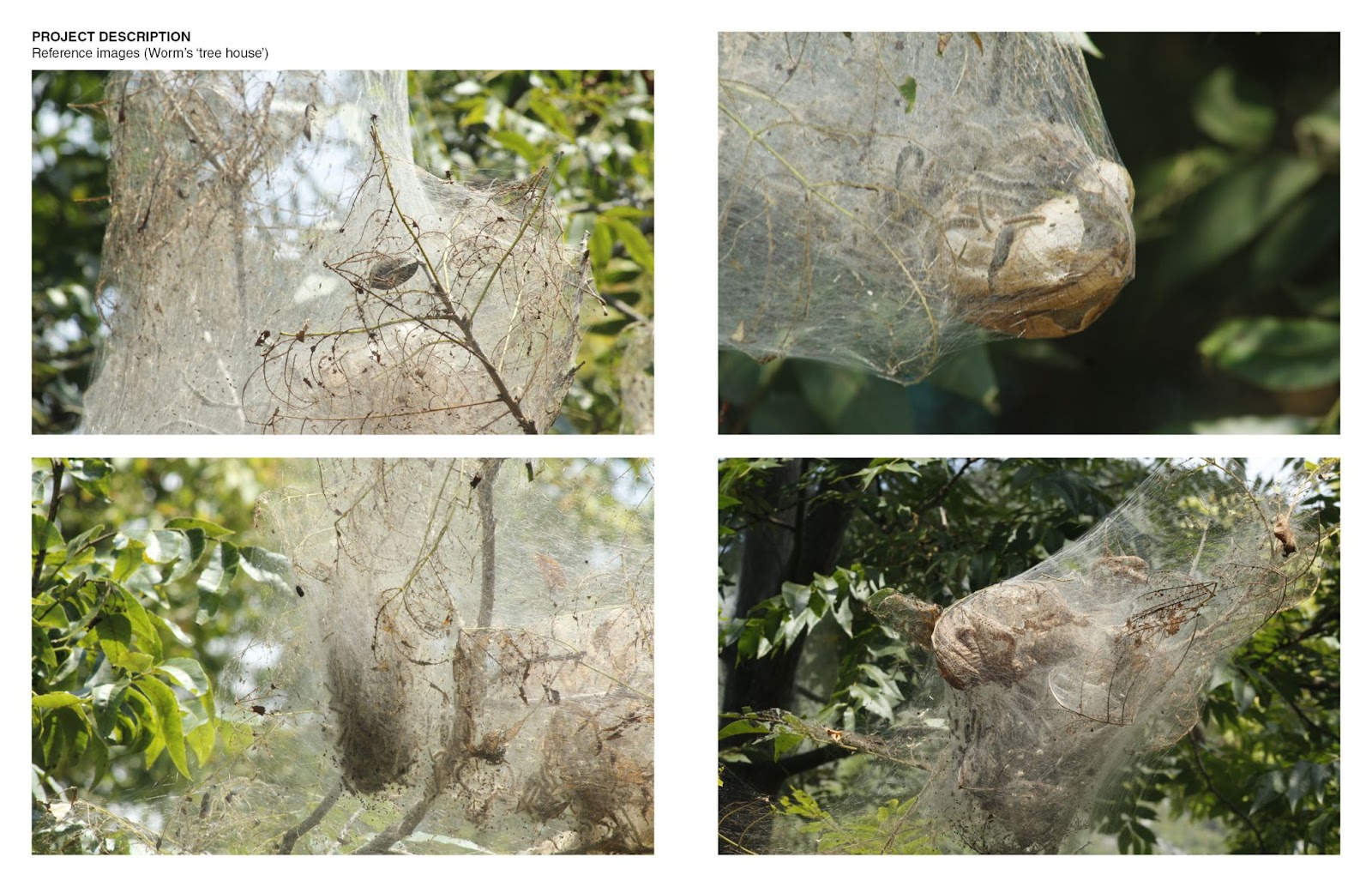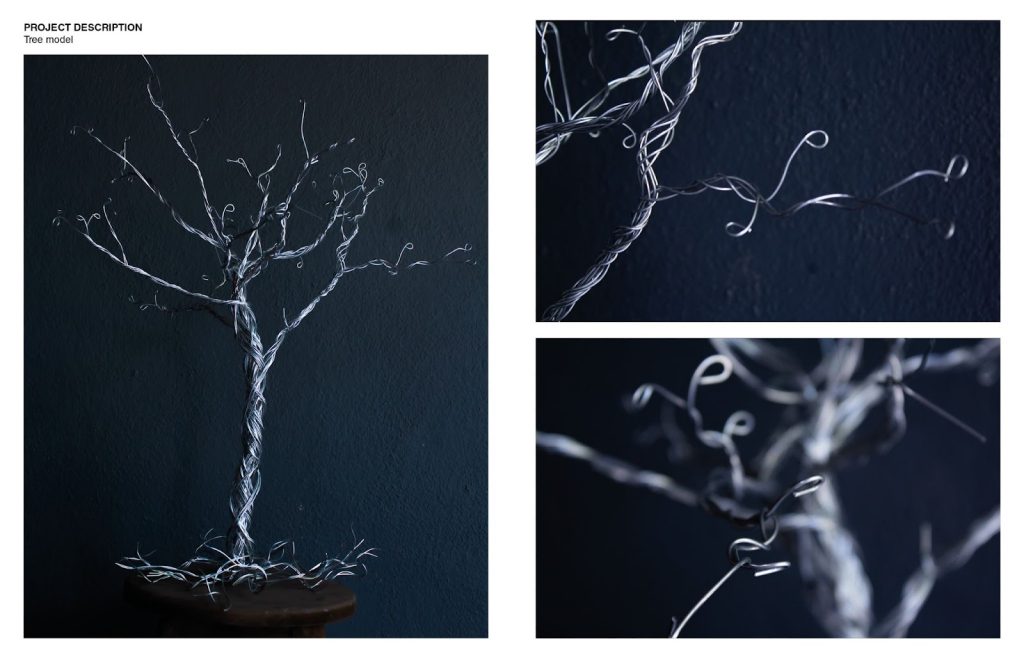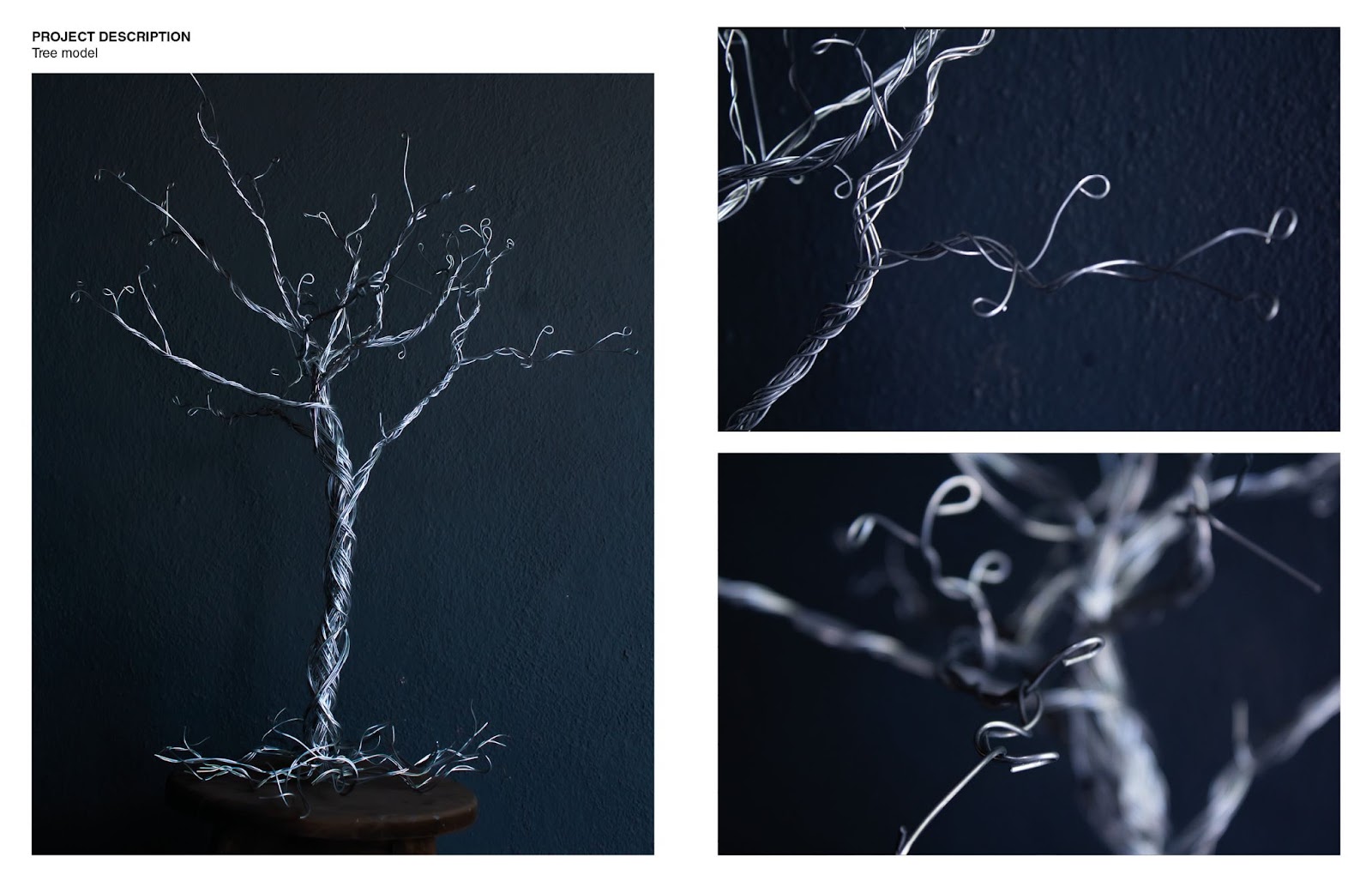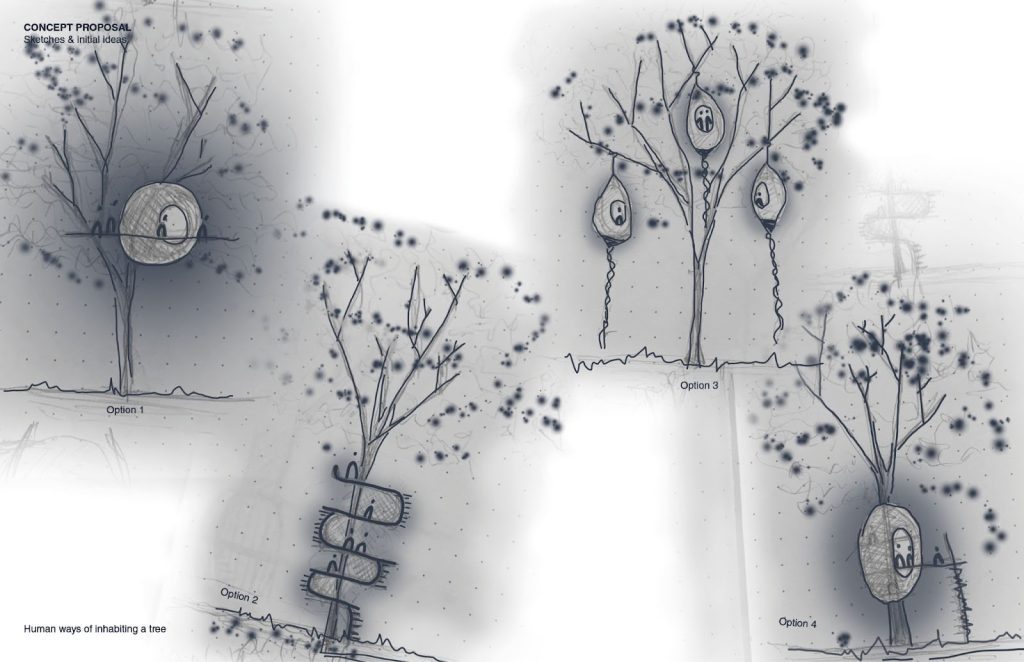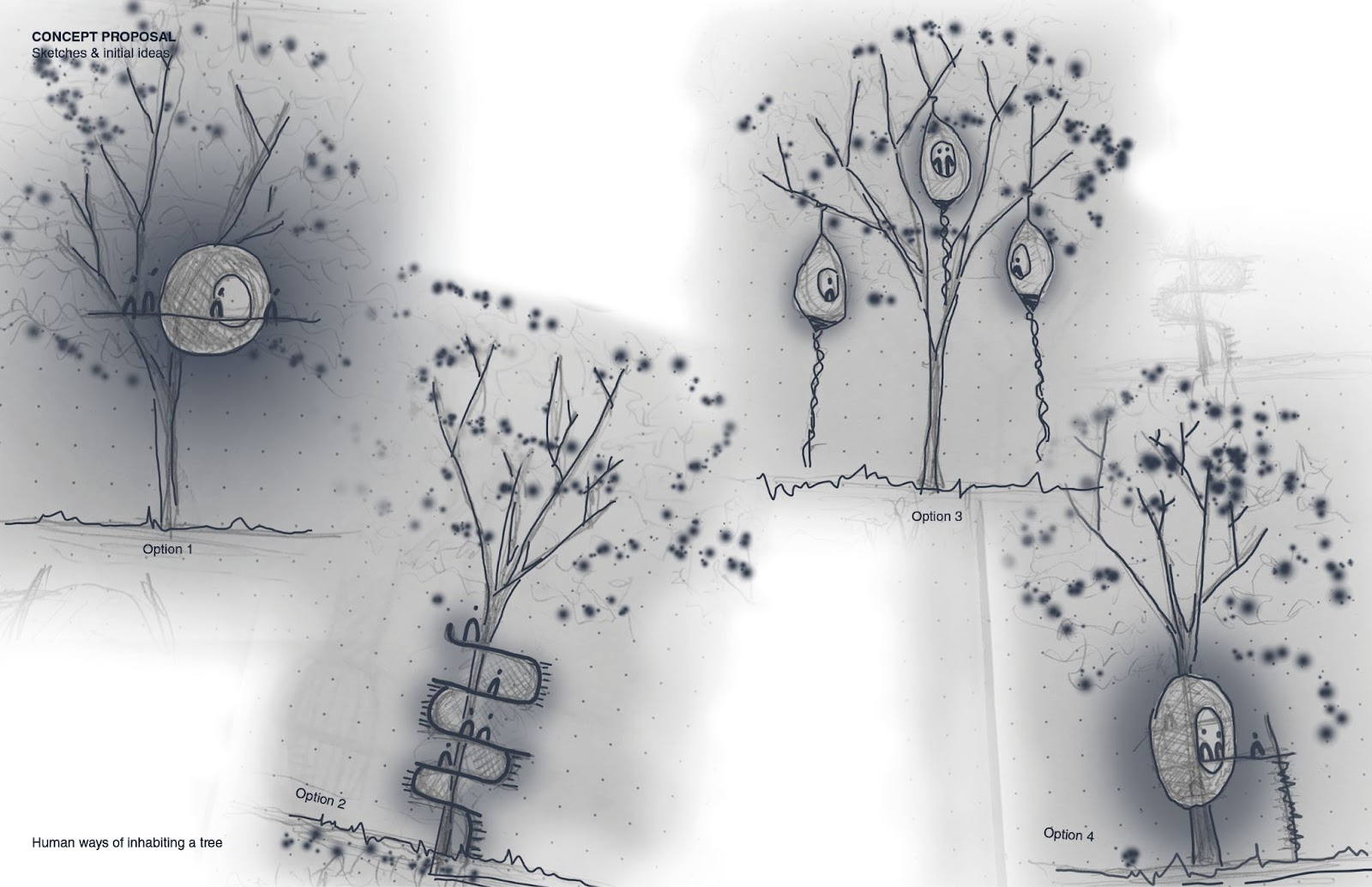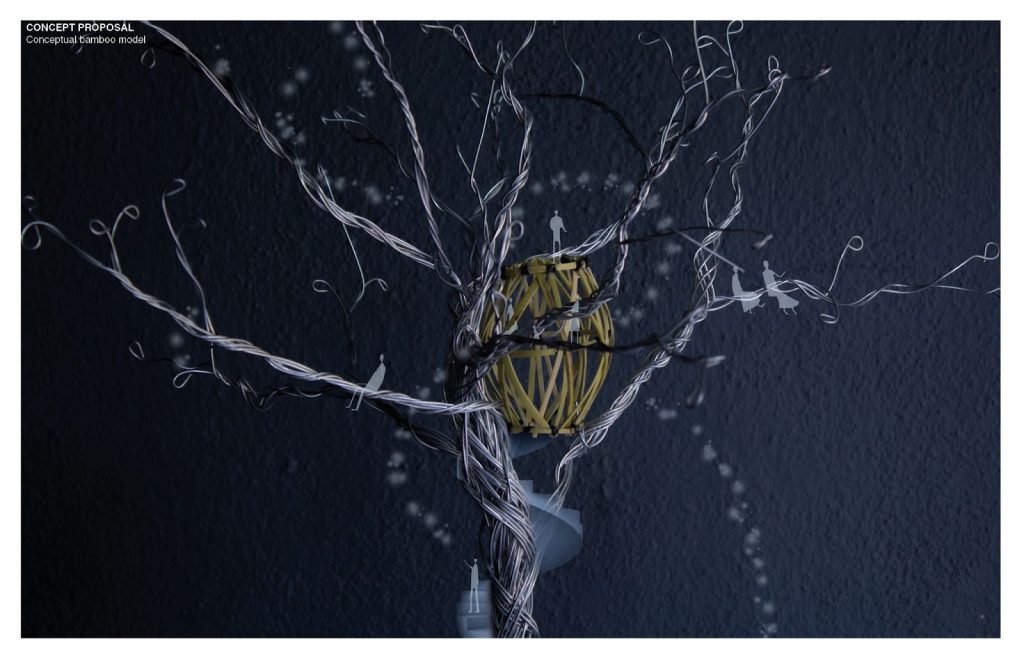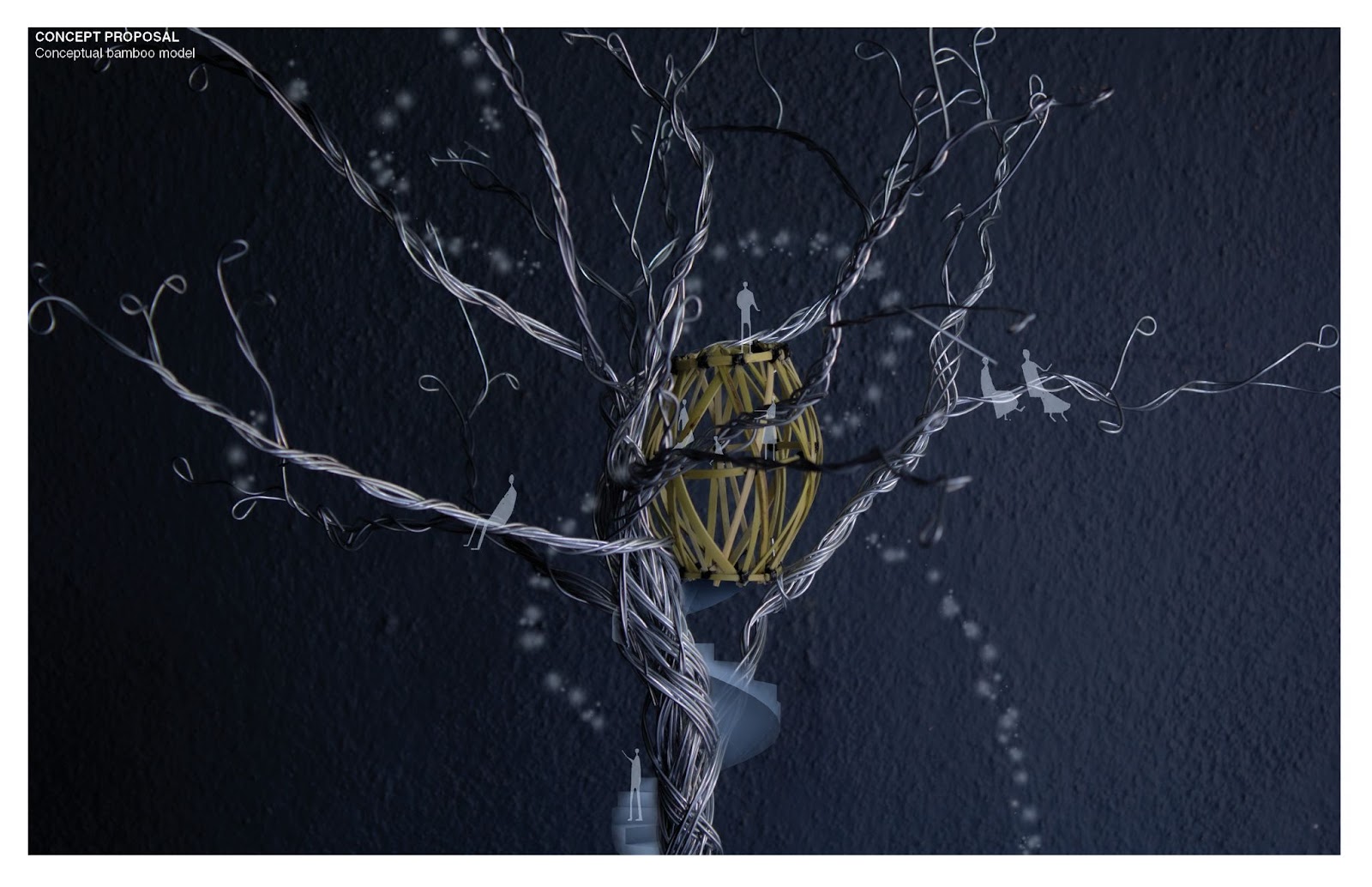 I remember being 7 years old sitting in the back of the car with my sister. We were cruising along the mountainous landscape of Veracruz, Mexico. Our parents were taking us on a road trip across our country in which we would travel along the whole east coast of Mexico.
"Look at that tree, it's enormous!" Mary Fer suddenly said to me pointing to the landscape drawn outside our window. We had never seen such huge trees before. "Look at that one! And that other one! How amazing it would be to live up there!" On that day we promised ourselves that one day we would find the perfect tree to build the perfect tree house and live in it. Many years have passed since that moment, and to that idea I now say... Why not?
Many years have passed since I was a 7-year-old sitting in the back of a car imagining a life between branches. I have had the time to think about the materials with which this house would be built, and in my opinion, the most important factors for a building of this kind are resistance and lightness... Isn't bamboo the perfect material for this project, then? The following project House Among Branches is a proposal for a tree house that will be located in the place where this story was born; Xico, Veracruz, Mexico. A place is known for its foggy forests, dense vegetation, and big trees.
Developing The Concept Into A Final Structure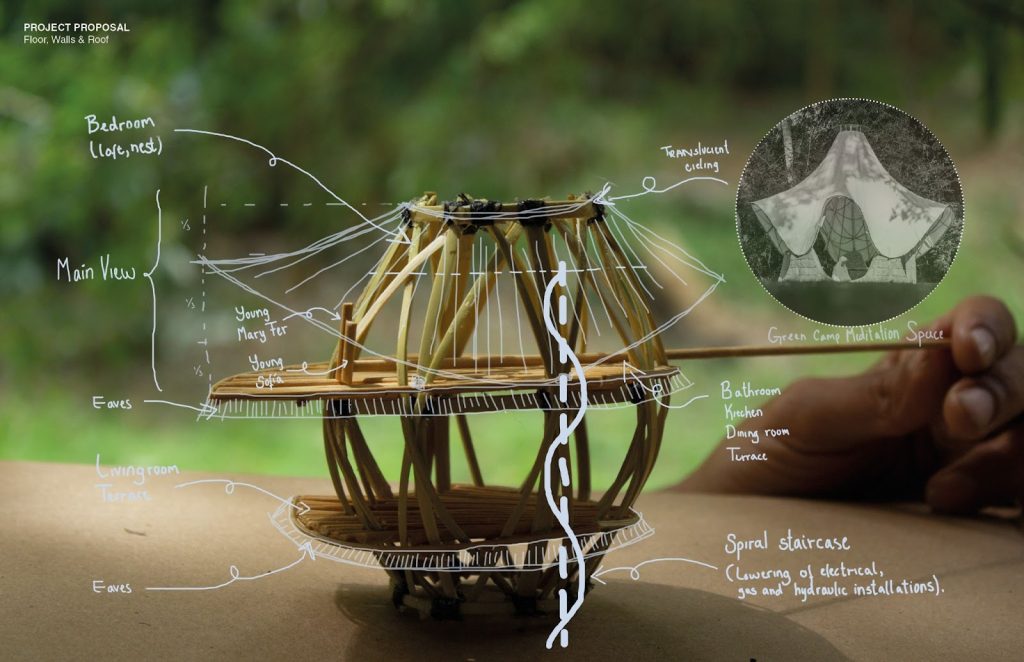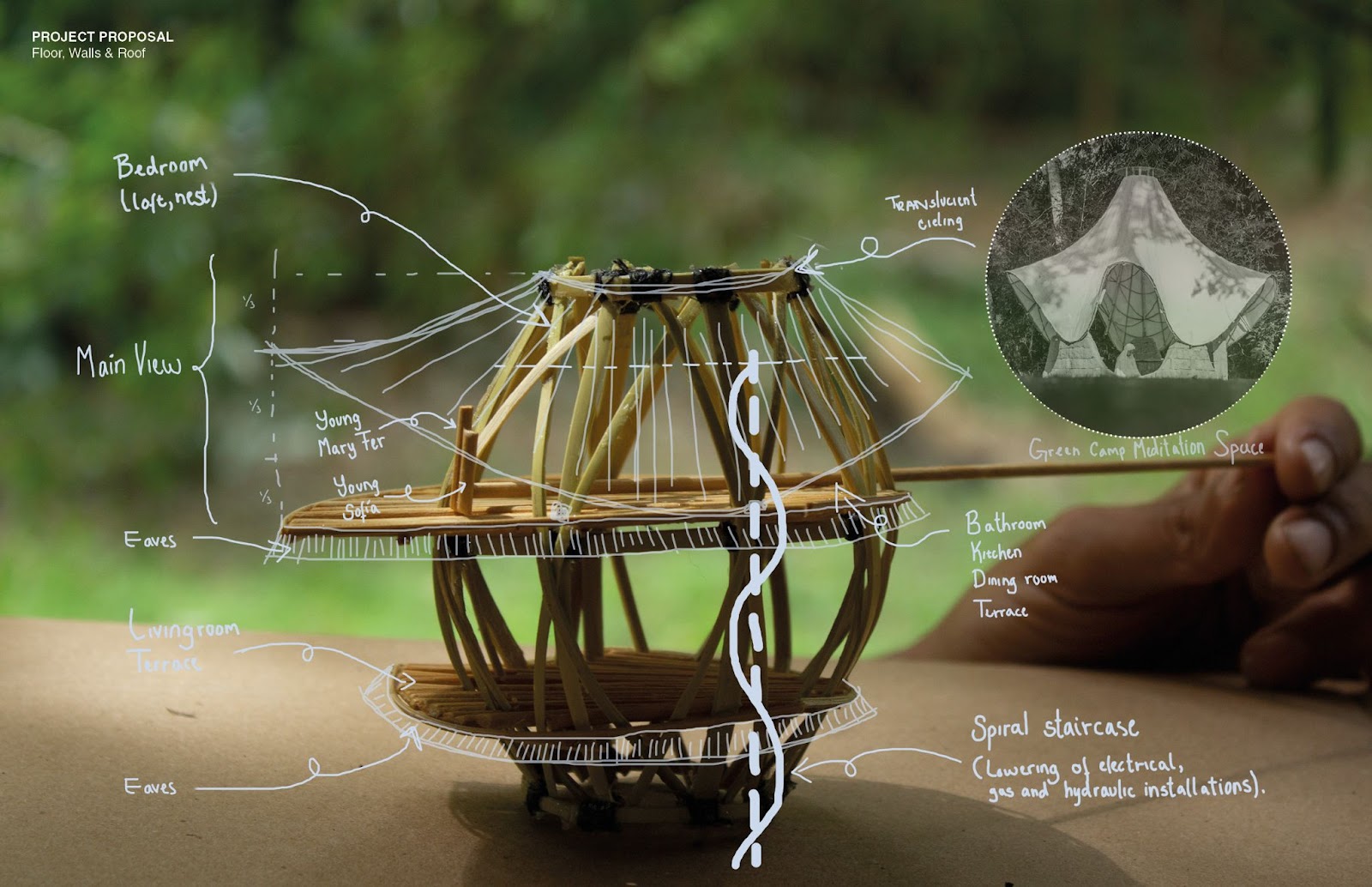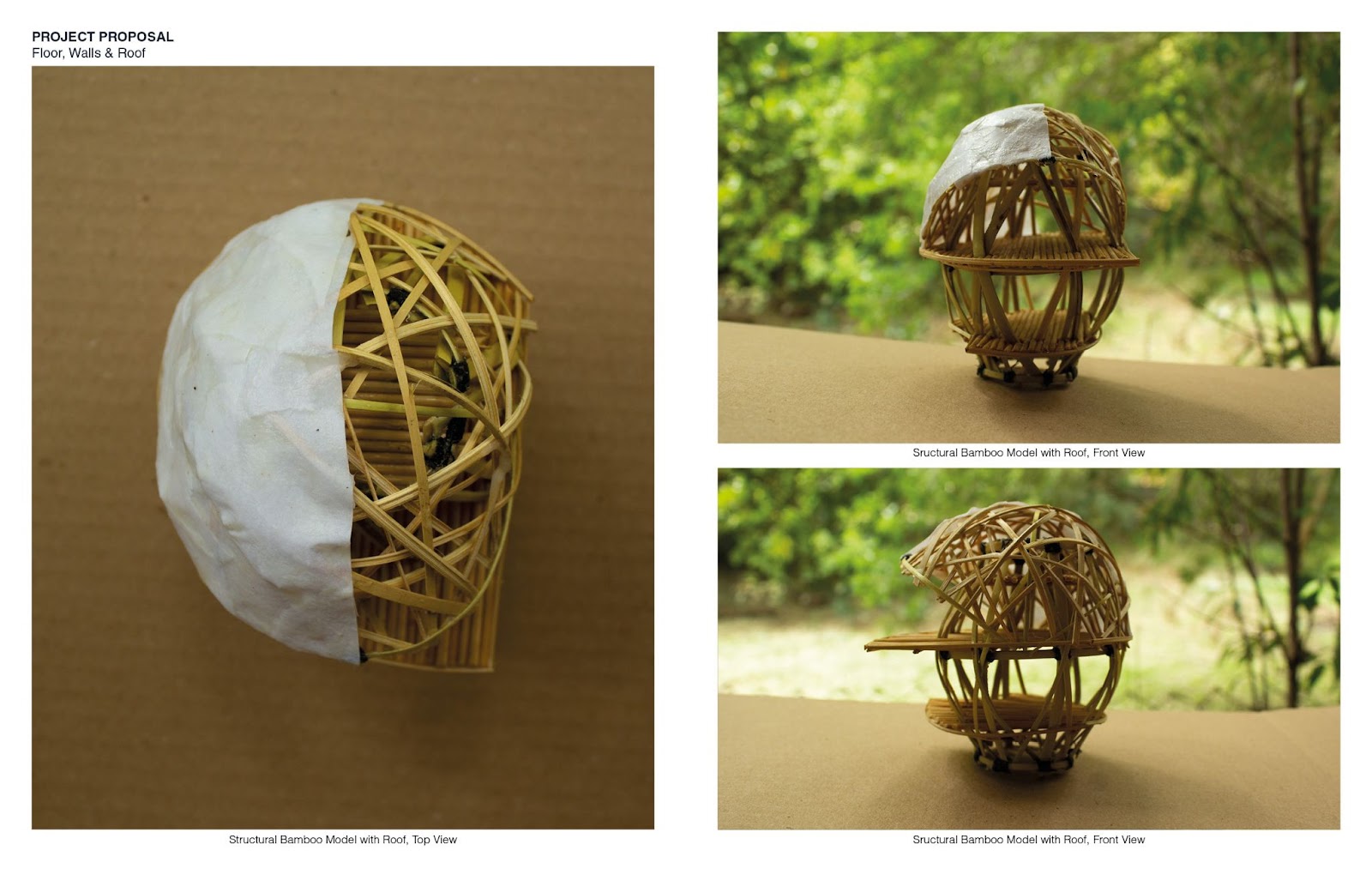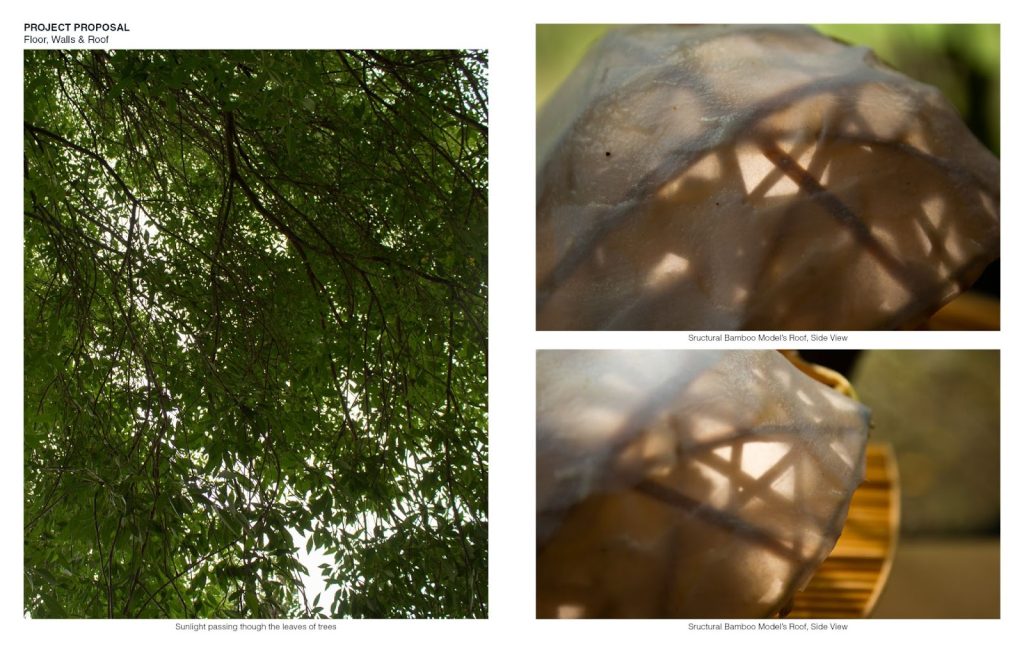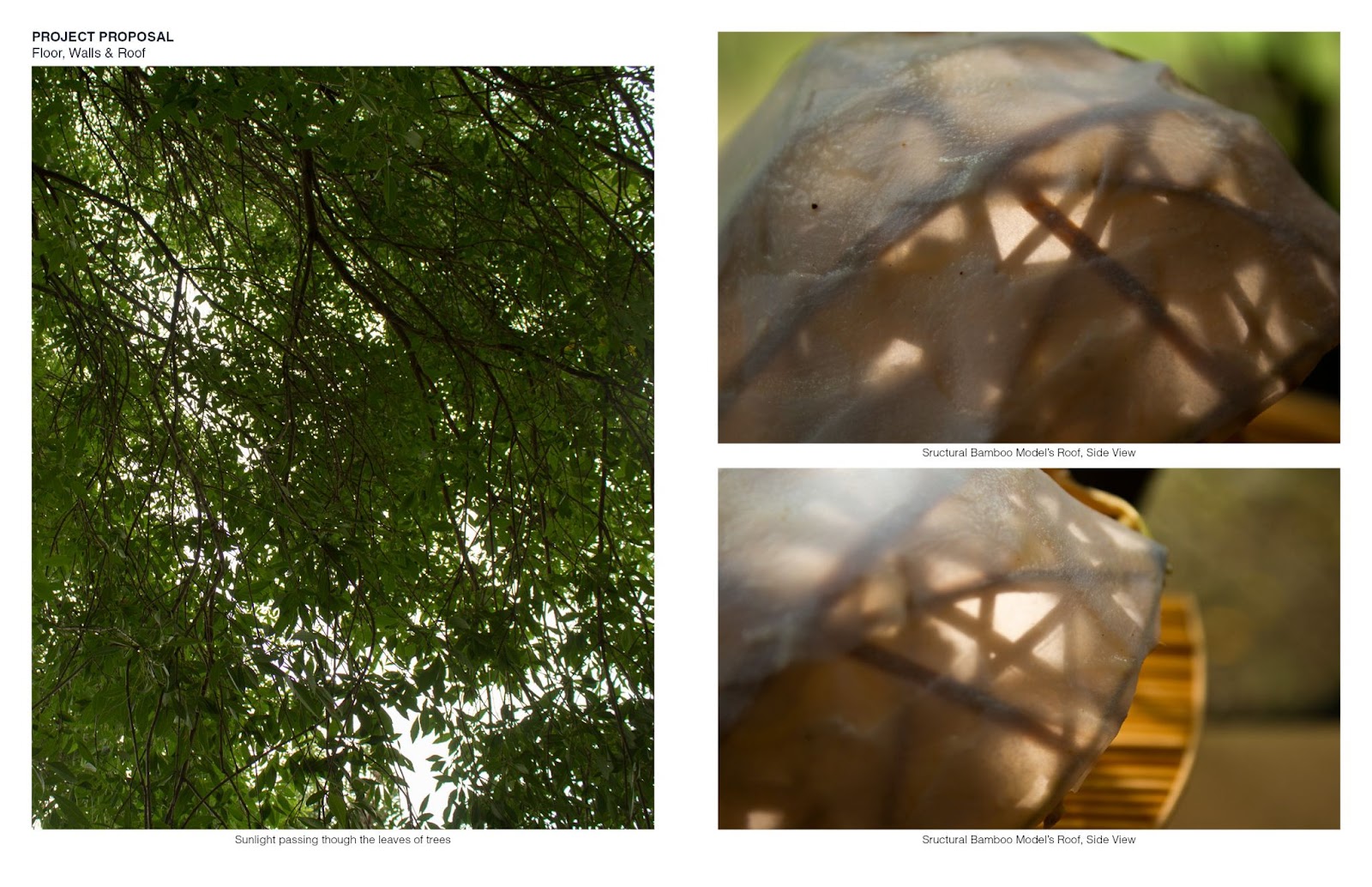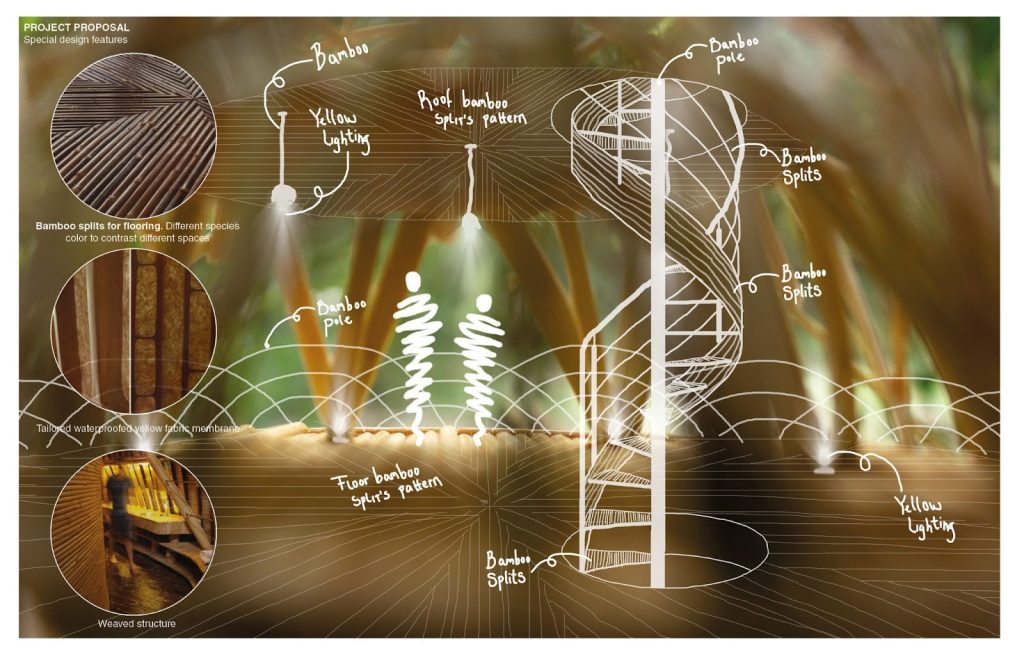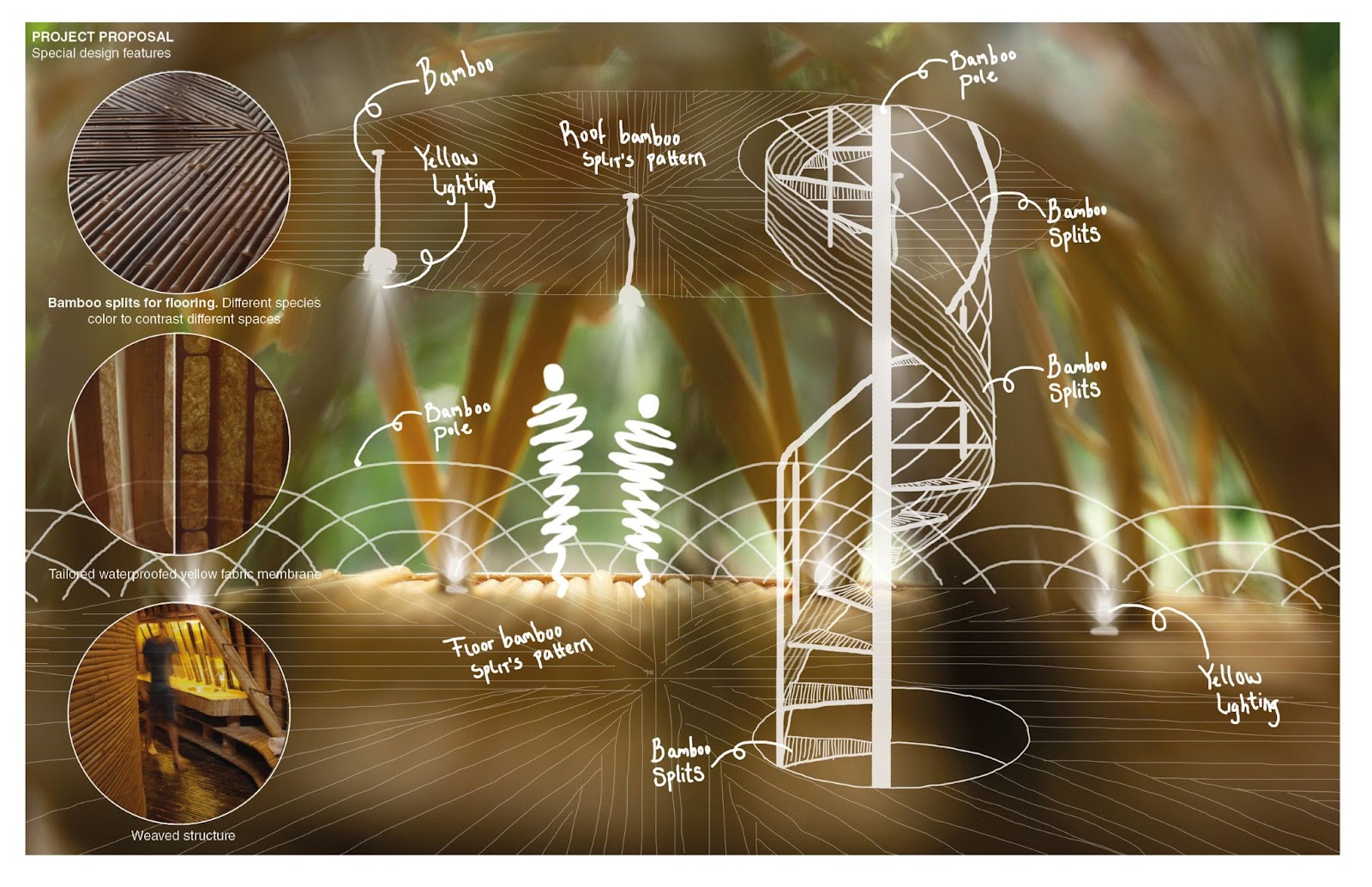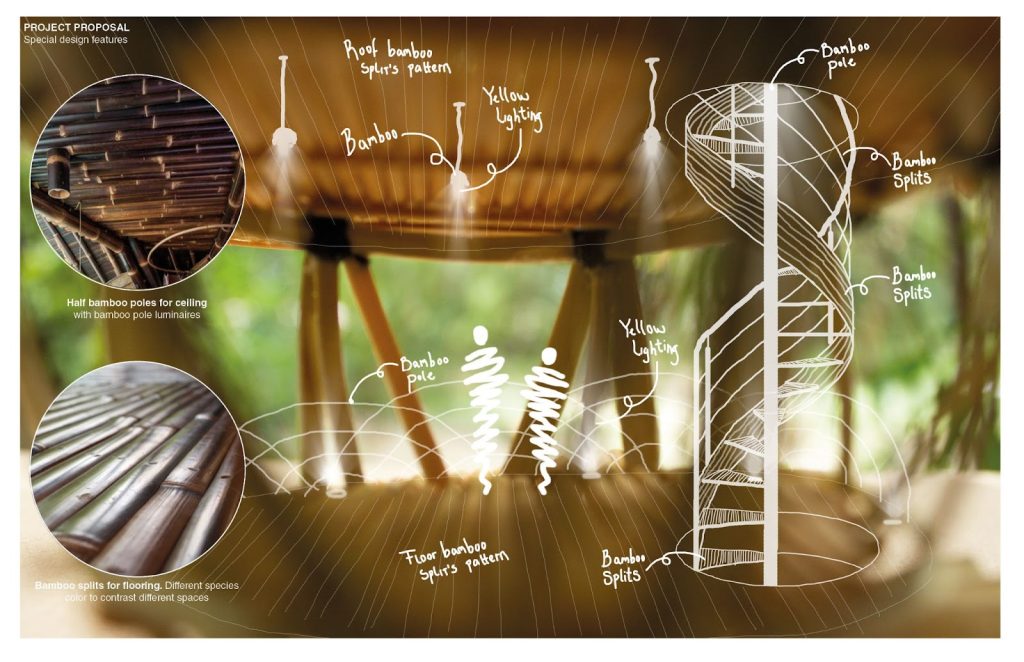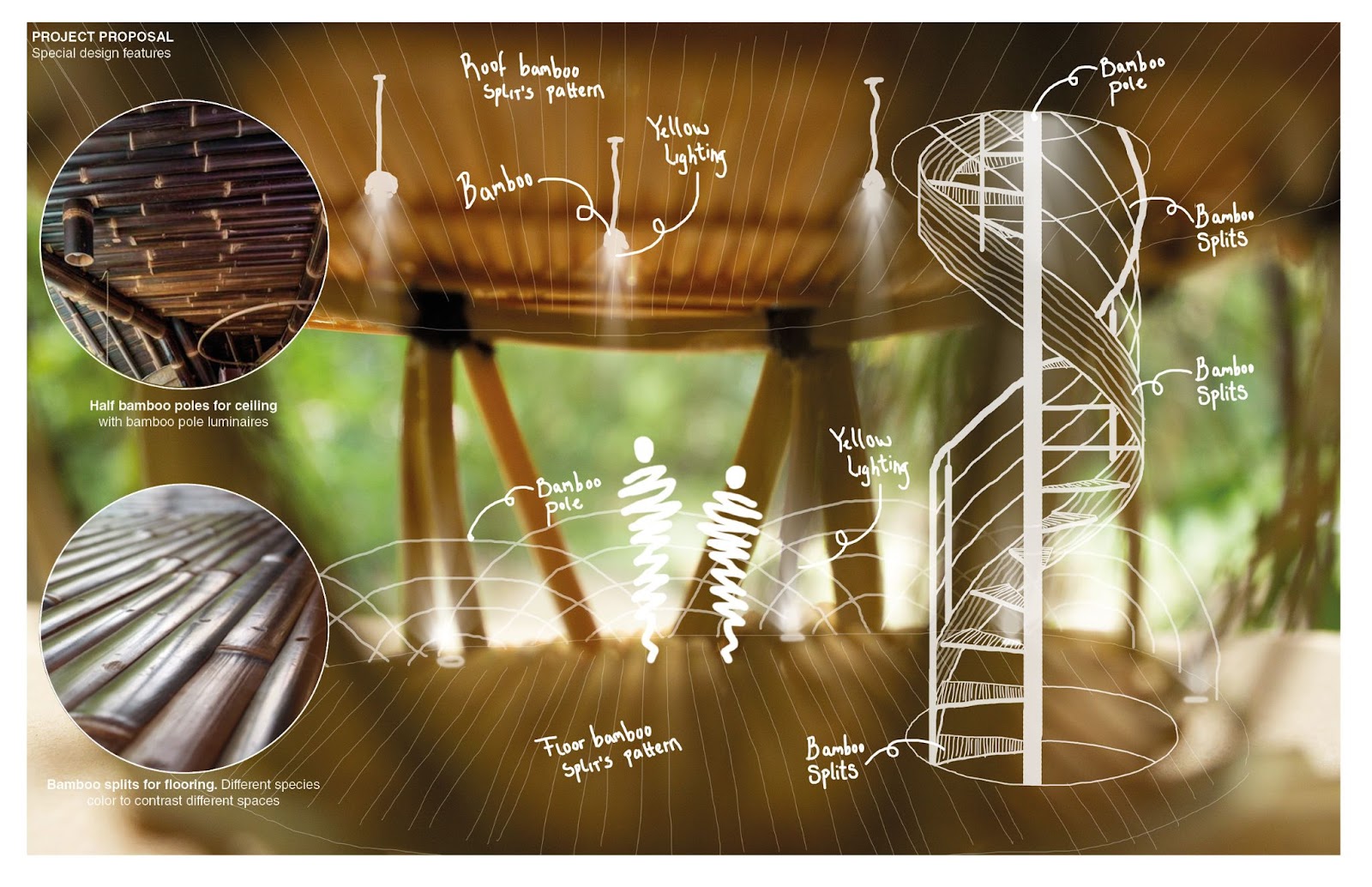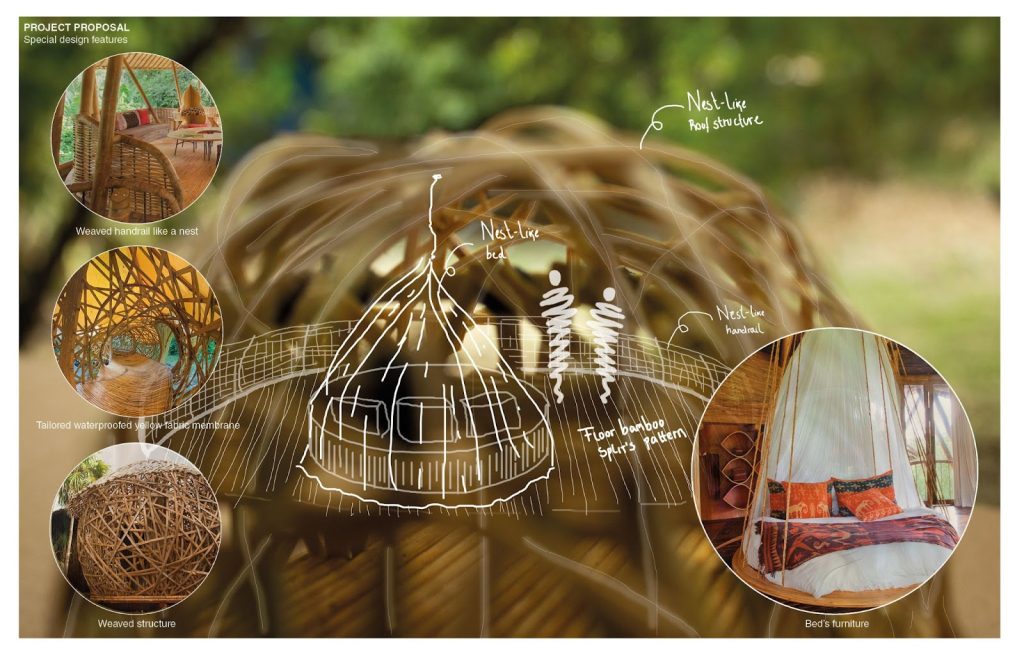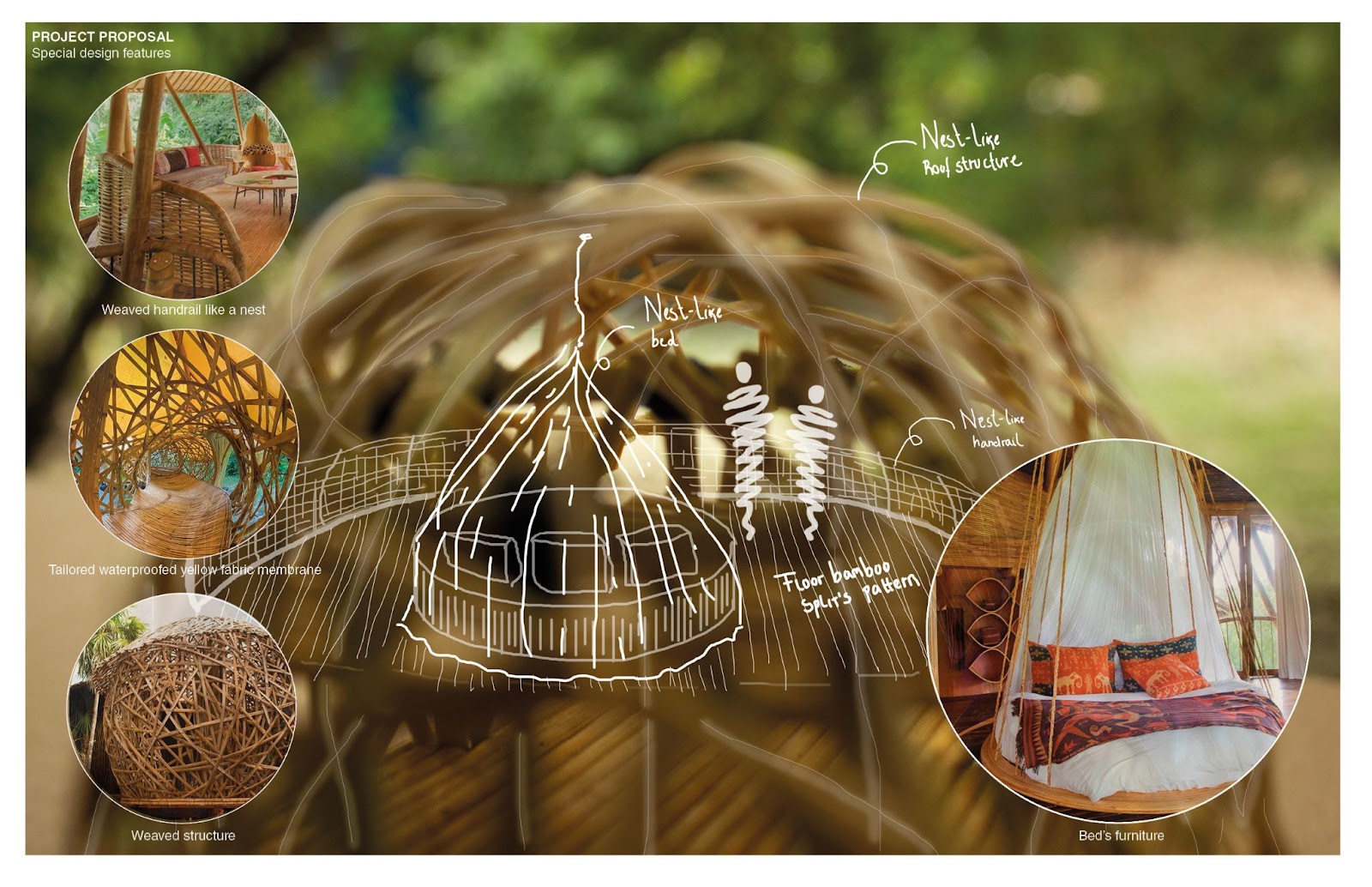 During the last years at my Bachelor of Architecture, I developed a special interest towards Computational Design, and Parametric Form-Finding, which is why it was no surprise that my first approach to the conceptual development of this project was through the modeling of different volumes using Parametric Design tools such as Grasshopper.
Bamboo U Online Course's structure has a very interesting approach when it comes to the methodology of conceptual design development since one of the main tools that are encouraged to use during this course is Model Making. Through a series of video tutorials, learning of the different models for each design phase, and guided assignments, I was able to create my first bamboo model.
Computational modeling was a great first approach to developing a variety of concepts in a short period of time and choosing the best one to stick with, but Bamboo Model Making allowed me to deepen the creative process, to further visualize my ideas, and highlight the quality of each space in a more realistic way since the material I was using was the same I was going to eventually build with.
Building The Bamboo Structure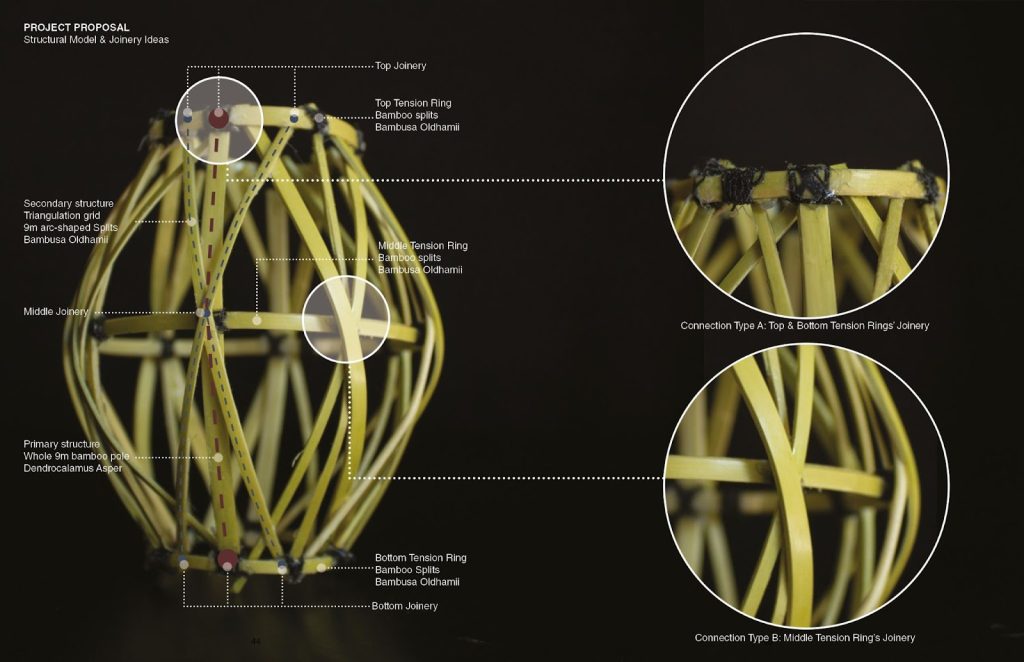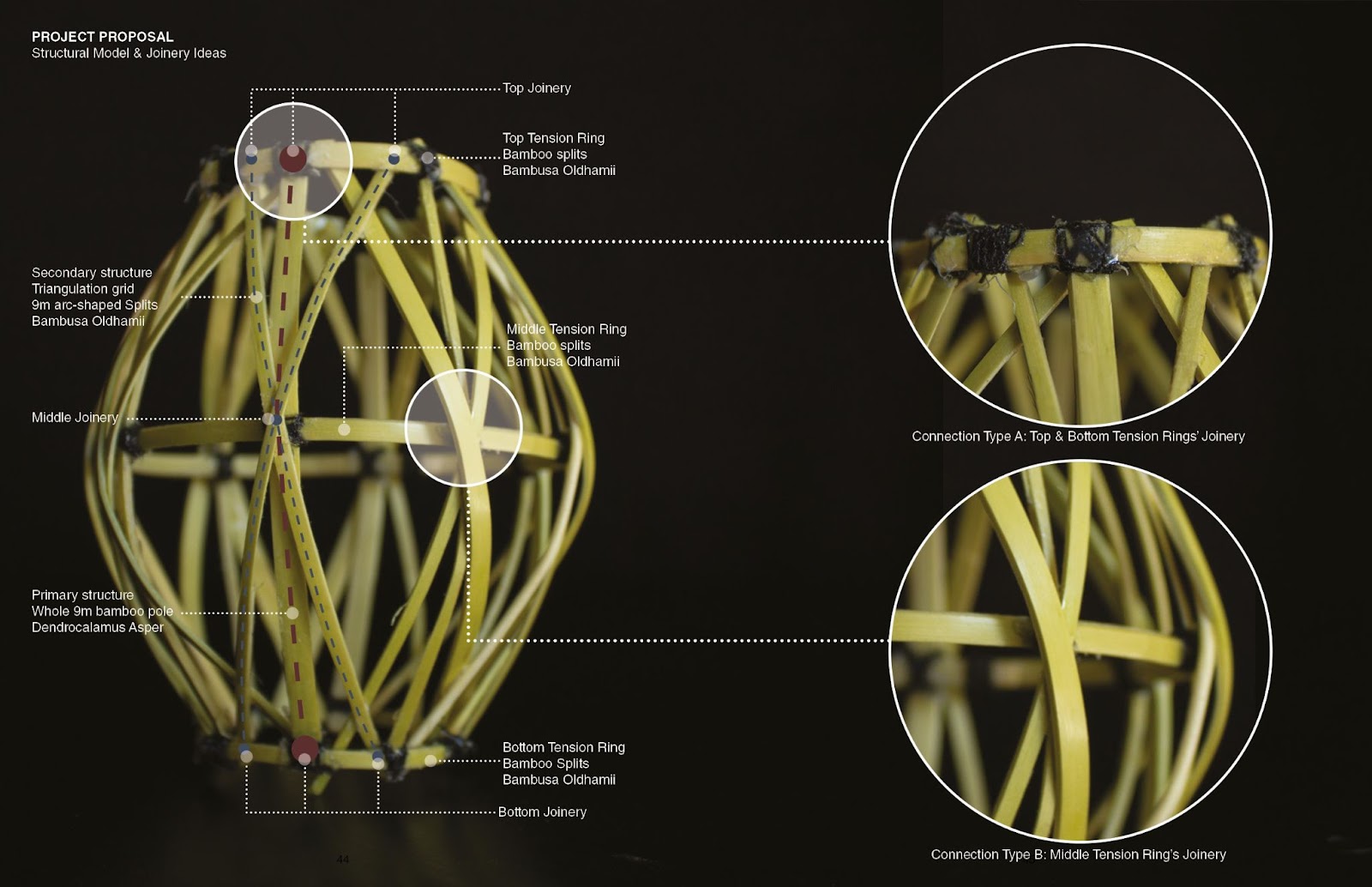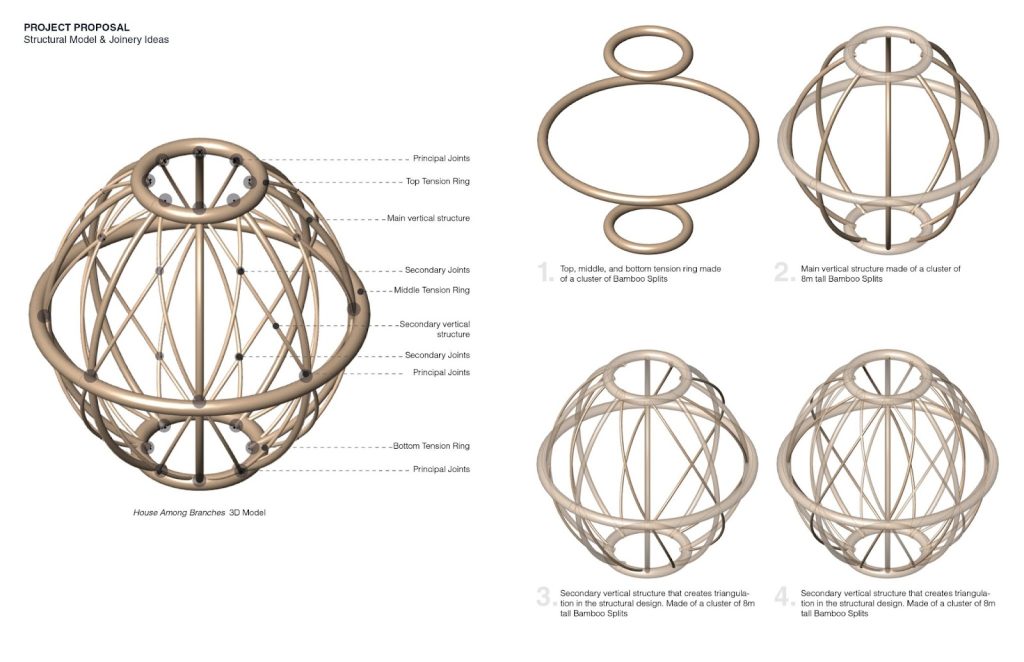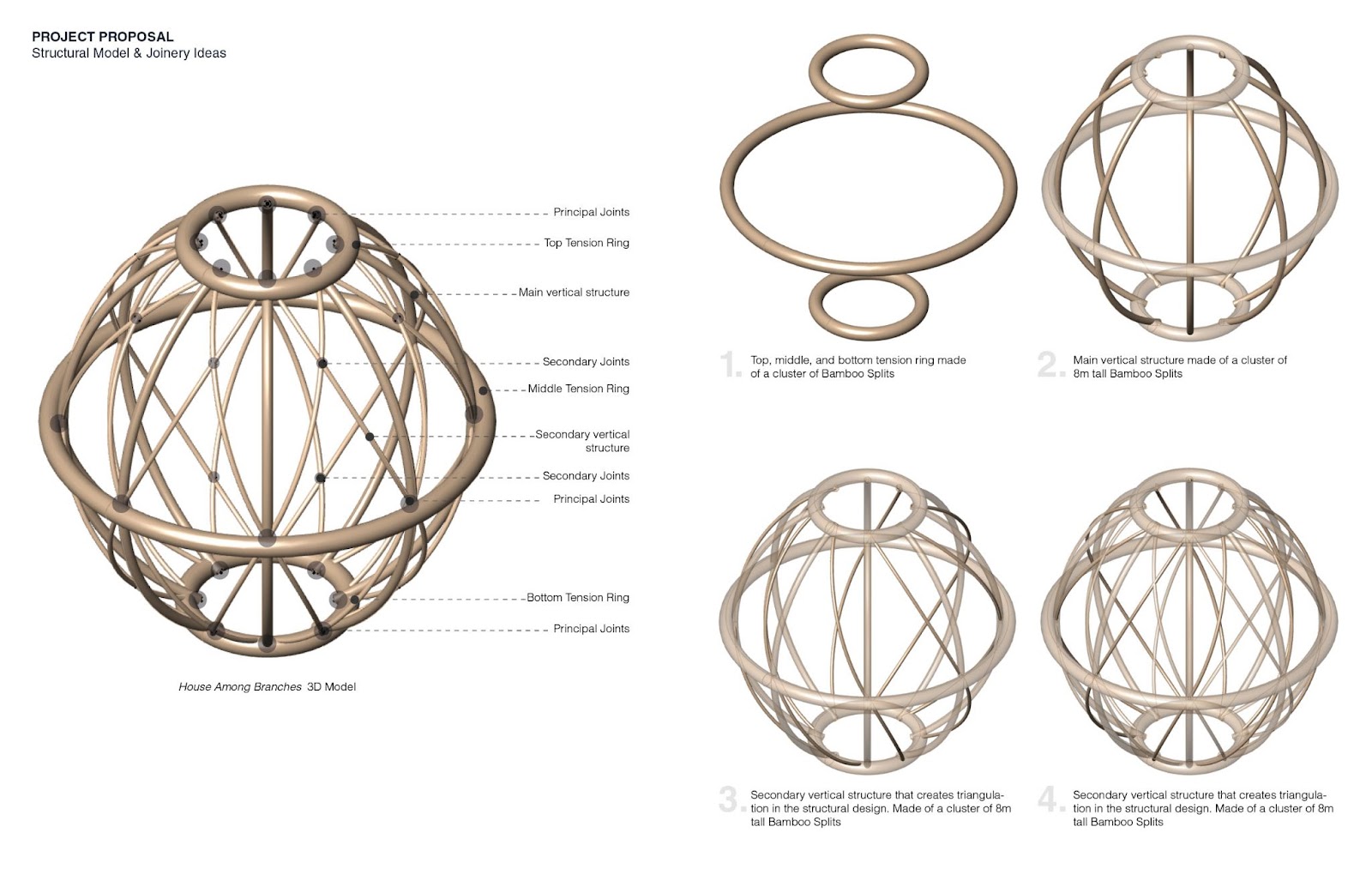 By learning throughout the course modules, and having weekly meetings with my instructor, Jules de Laage, I was able to determine that the best structural system for this project is the use of Bamboo splits (made of Bambusa Oldhamii and Dendrocalamus Asper), due to the project's morphology and the bamboo species and skills found on site. Three main components made of bamboo splits are going to conform to this structure: 3 Tension rings (Top, Middle, and Bottom), 8 vertical principal curved beams, and 16 secondary curved beams that generate the triangulation required.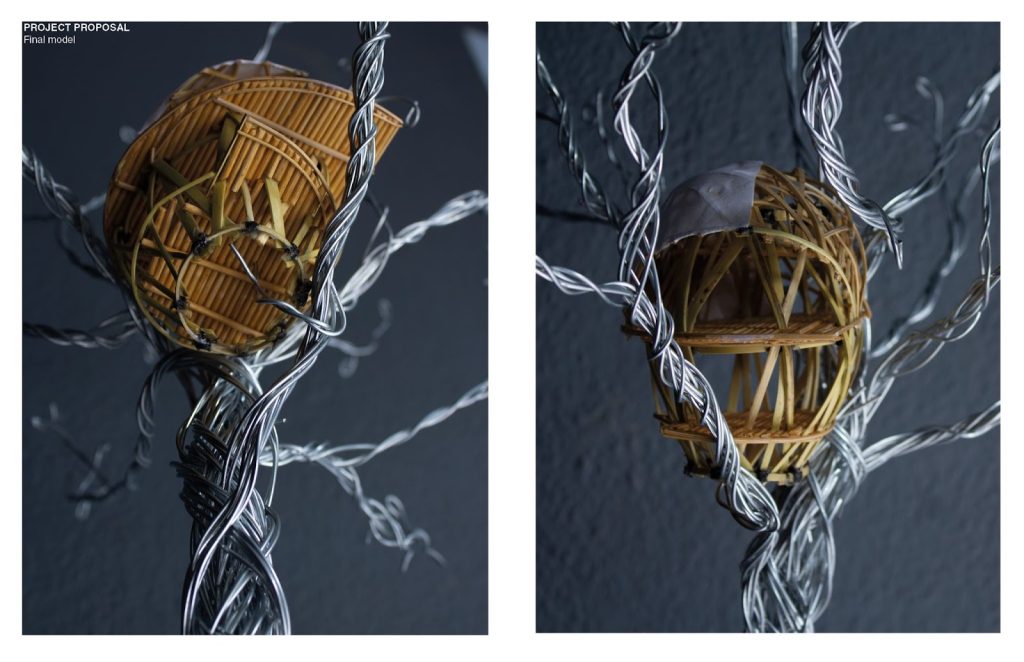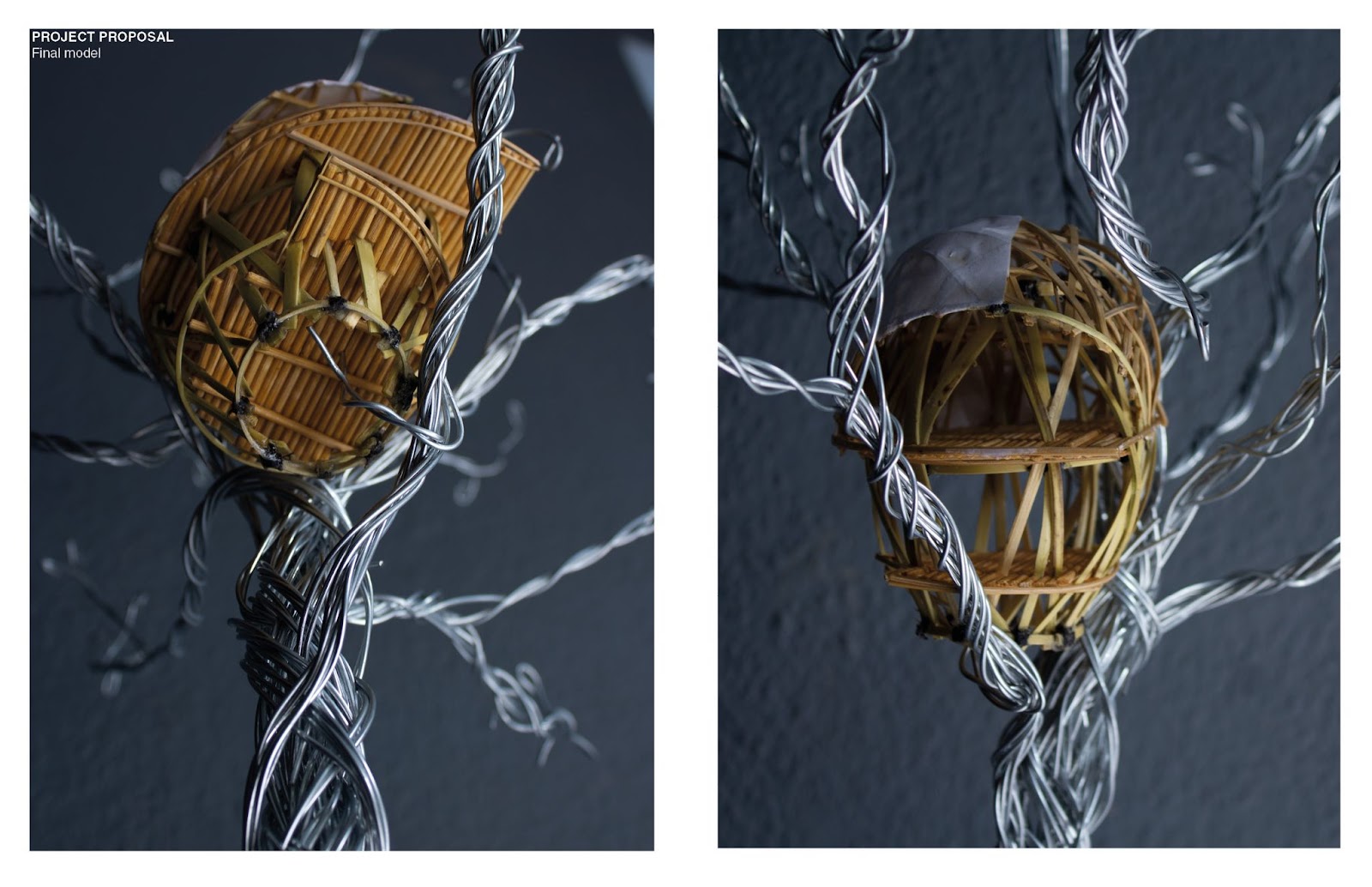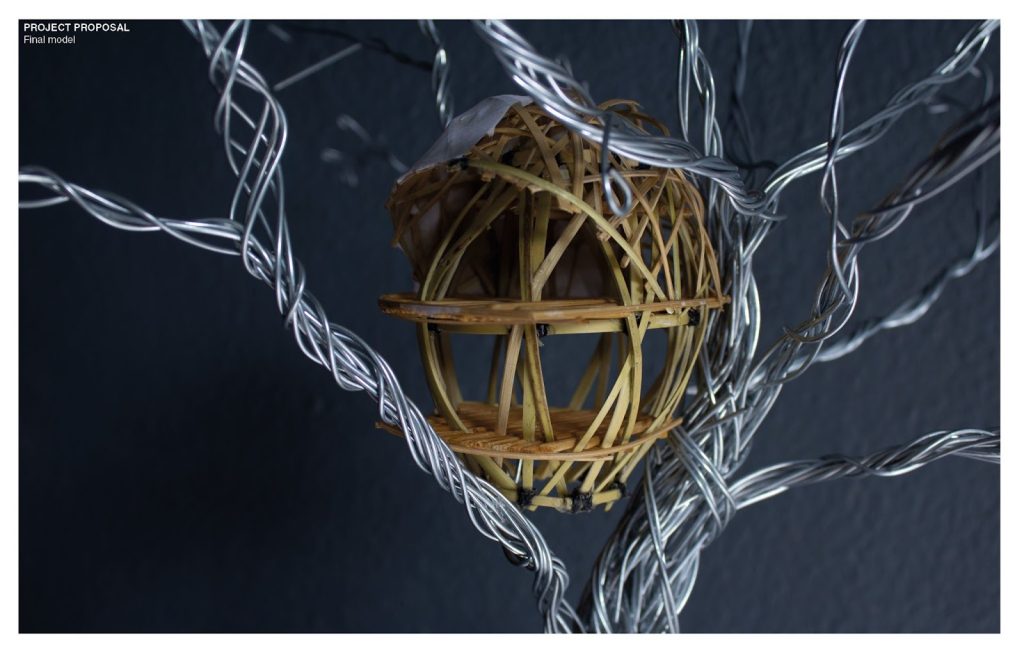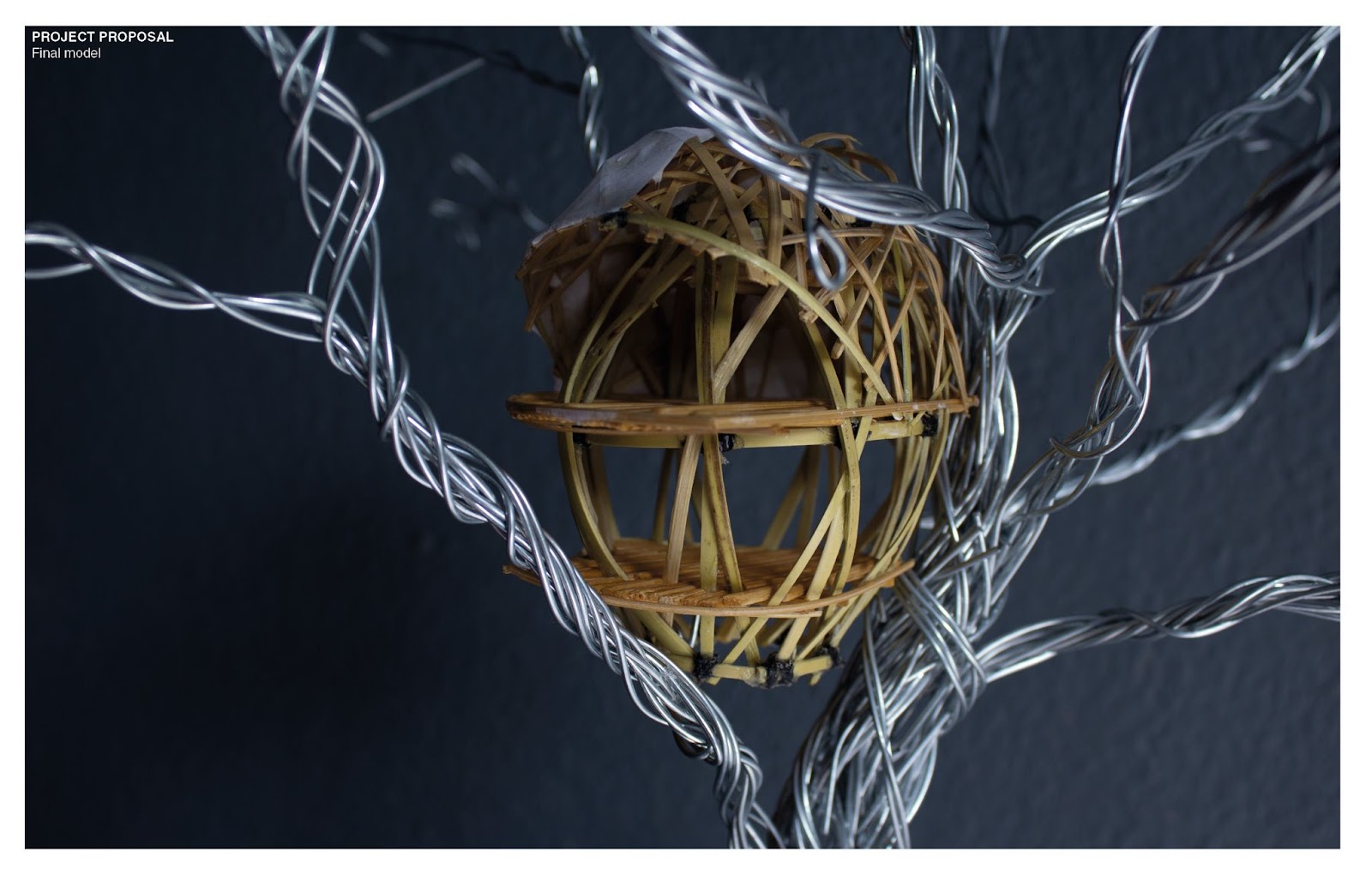 Joining the Bamboo U Online Course was a great way to widen and strengthen my knowledge around bamboo in the big picture: Learning about subjects that varied from planting, harvesting, and preservation, to processing, designing, and building. It was amazing to be able to join the Bamboo U community, and interact with different people from all over the world that are passionate and inspired about such a beautiful and versatile material.
If you would like to get in touch with Sofia you can do so via email: [email protected]. Linkedin: Sofia Rueda Suter. Instagram: @sofisuter or @biohub_studio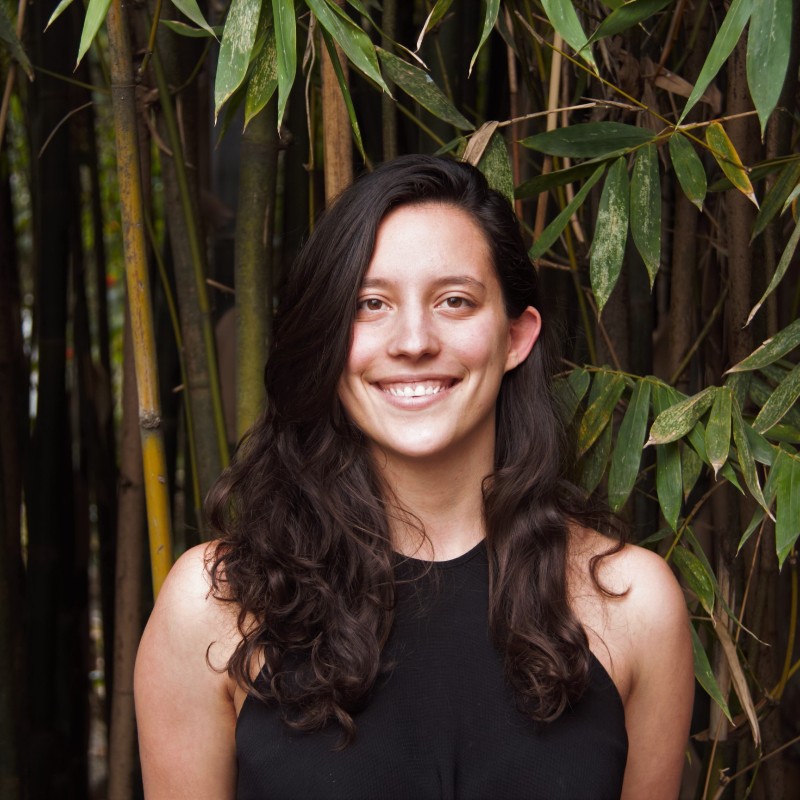 About the author
Sofía Rueda Suter
|
Architect
Sofia is an architect initiated in biomimicry. She is passionate about research and translating biological strategies to design solutions for nowadays built and designed environment's thoughts problems. She is curious about how nature can teach us about winning design strategies for the survival of planet Earth.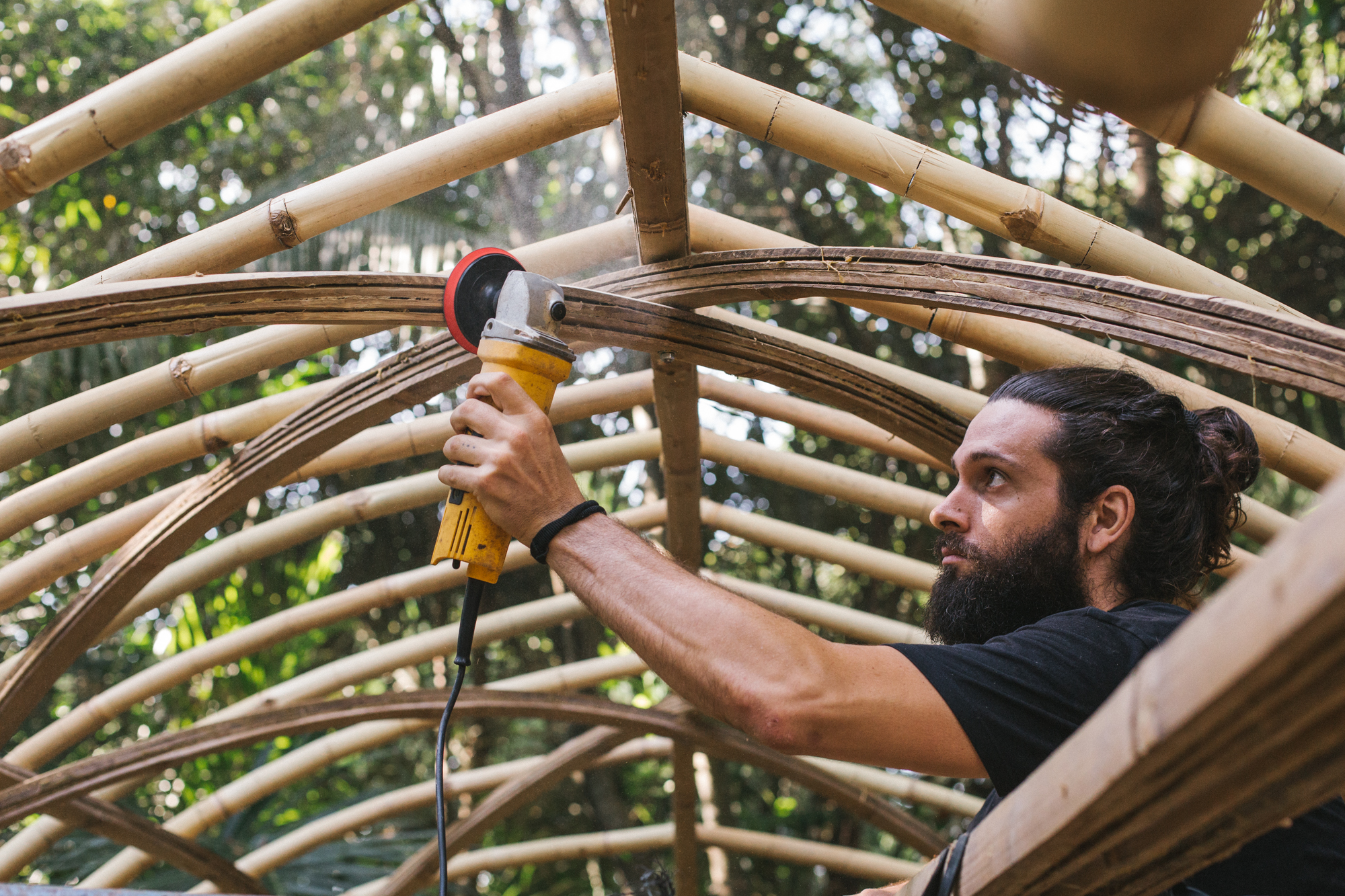 October 20-31, 2023
The 11 Day Bamboo Build & Design Course in Bali
In 11 days, we'll show you how to build bamboo structures we'll share all that it takes to build with nature.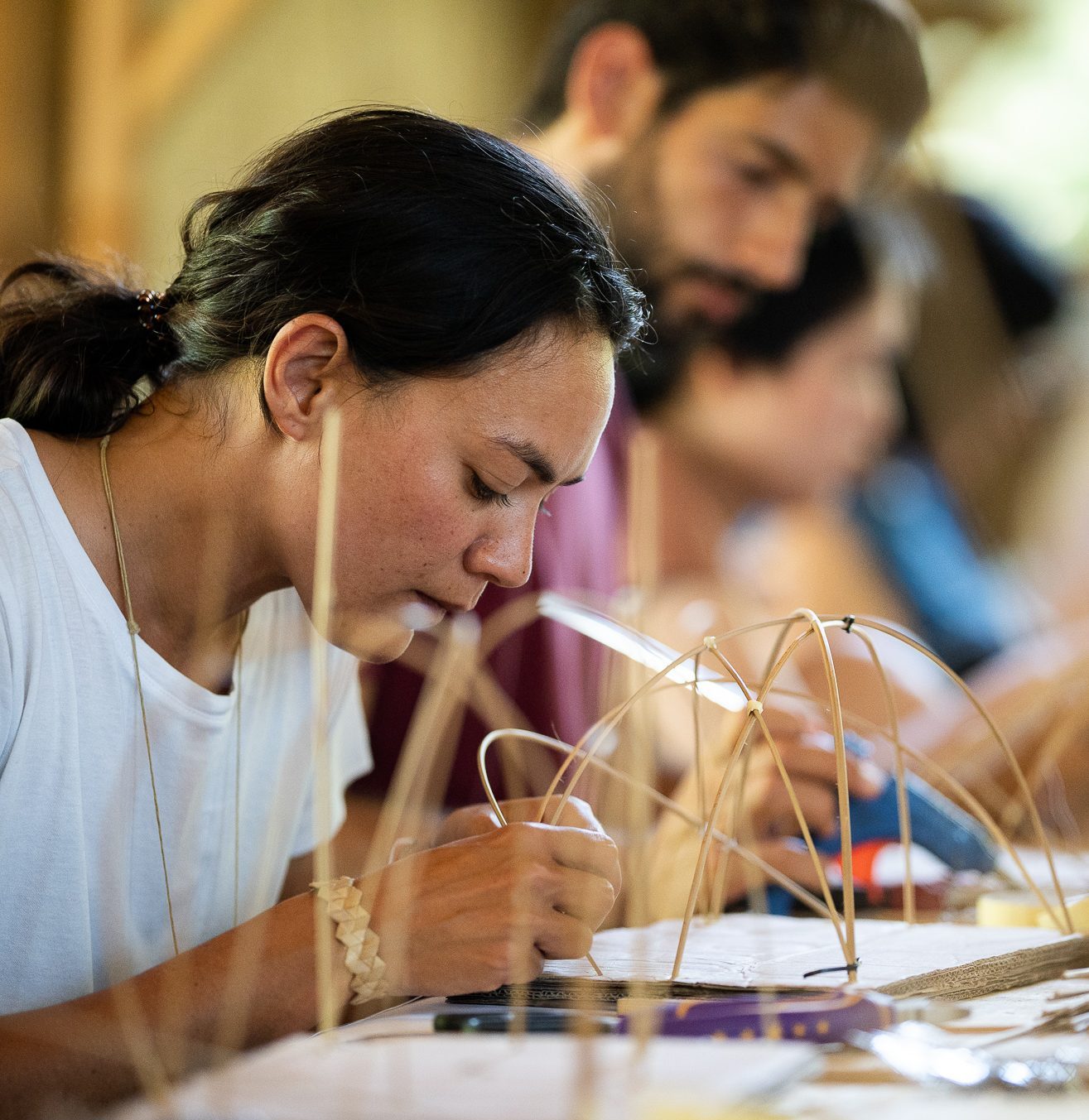 2024
The Fundamentals of Building with Bamboo Online Course
All the fundamentals you need to get you started working with bamboo. Deep dive into cinematic videos and step-by-step guides that will provide you with a strong understanding of bamboo as a design and building material.