Student Name: Dolores Giribone
Name of Project: The Tent
Bamboo U Course Attended: Bamboo U Online Immersion Course, May 2021
Country: Argentina
University: Masters Degree in Urban Economics, Torcuato Di Tella University
My name is Dolores, and I am an architect from Buenos Aires, Argentina. A few months ago, due to a fun chain of life events, I relocated to Bali, which presented me with this crucial question of: What do I want to do now? The answer was clear in a way: I wanted to become a responsible architect that works together with nature and not against it; but I was missing the "how" part of the equation. Bamboo U came to tie all the pieces together and introduced me to bamboo as a building material.
This grass - best known for being the fastest growing plant - is capable of so much more than what people give it credit for! During my short experience on the island so far, I have witnessed the many ways in which architects, craftsmen and designers are pushing this noble material to unimaginable places, creating buildings that are pieces of art on their own. The Bamboo U team opened the door to this fascinating world by sharing, with no restrictions, more than a decade of knowledge, and the opportunity of learning directly from the world's most renowned bamboo specialists.
The Bamboo Building Concept
The Tent, Indonesia
36sqm
Remote Refuge
The starting point for this project was my passion for tiny houses and their capacity of achieving with just a few square meters an efficient yet comfortable and enjoyable space. As a first approach, I knew I wanted to hold on to these qualities and develop an easy-to-build remote refuge for people to recharge and reconnect with nature, while still having access to services and commodities.
The initial concept stage and the model making exercise during The Bamboo U Online Immersion were essential to understanding the material's behavior. Modeling with bamboo sticks is an intrinsic part of the design process and – as the Bamboo U team explained – allows you to explore the ways in which bamboo "wishes to be used". Bamboo can adopt many shapes, as a pole (with some help) it can bend, as a bundle it applies a team effort, and as a split it can really go fully contortionist.
The concept models were developed within a 6m x 6m grid, which determined the usable space to allocate a bedroom area, bathroom, and kitchenette. At the same time, several roofing options were explored to achieve a well-ventilated structure, with the appropriate slopes to protect against and collect rainfall. The chosen concept model was a simplified design that took the best features of the first three models and was further developed into a structurally feasible design.
Initial Sketches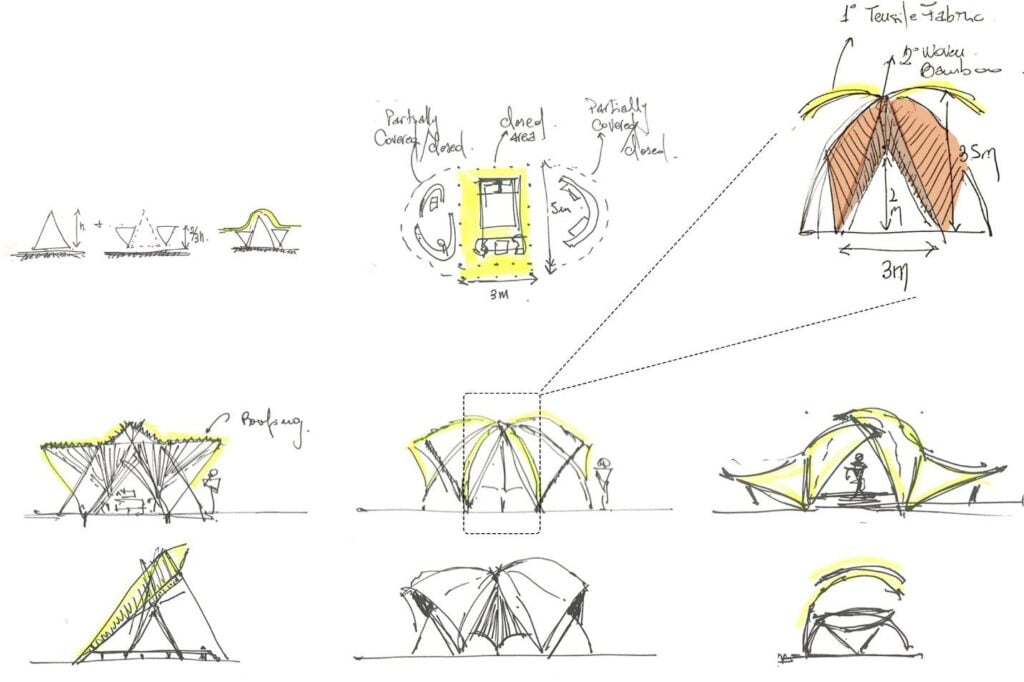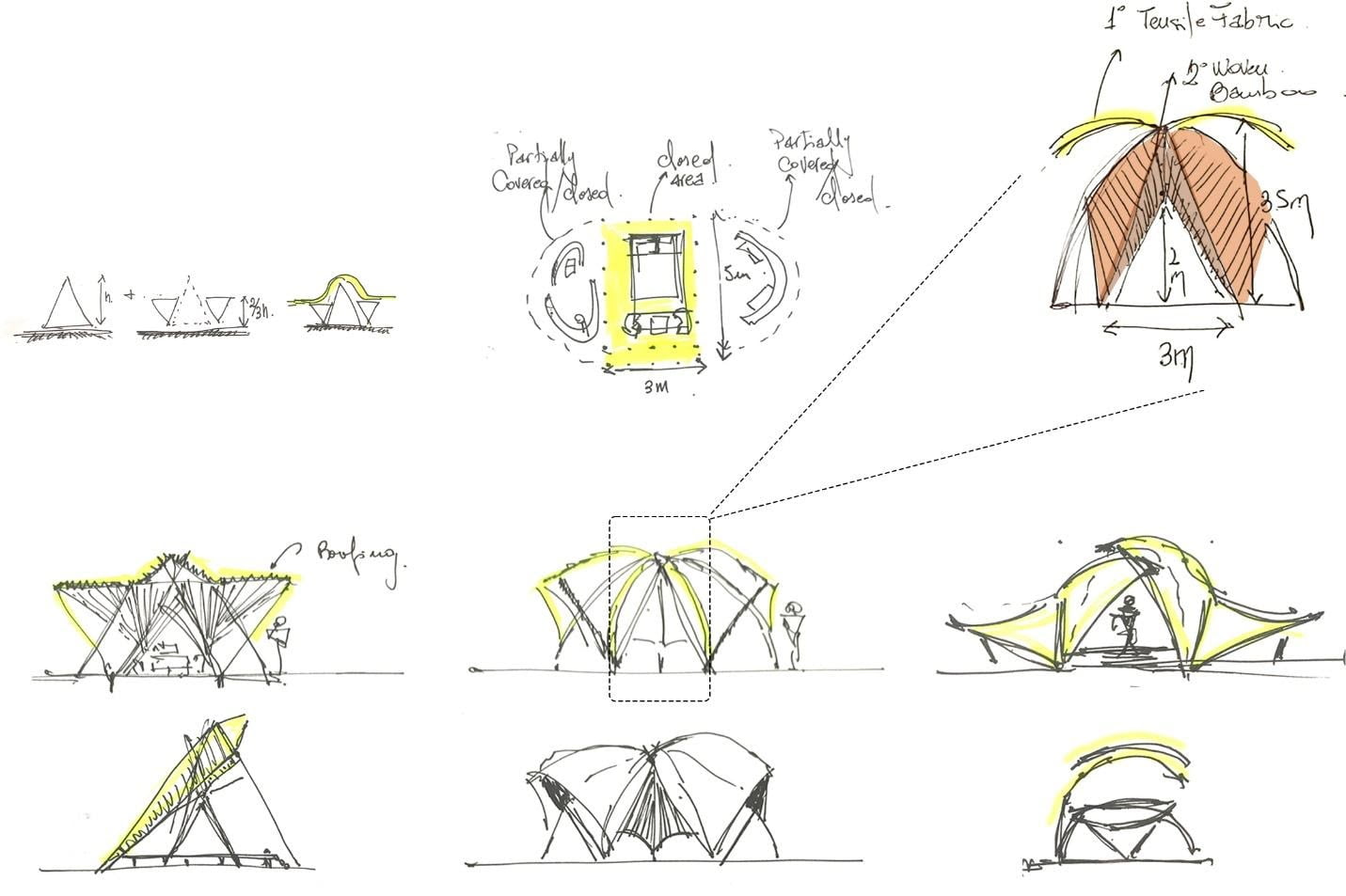 Concept Bamboo Models


Developed Concept Models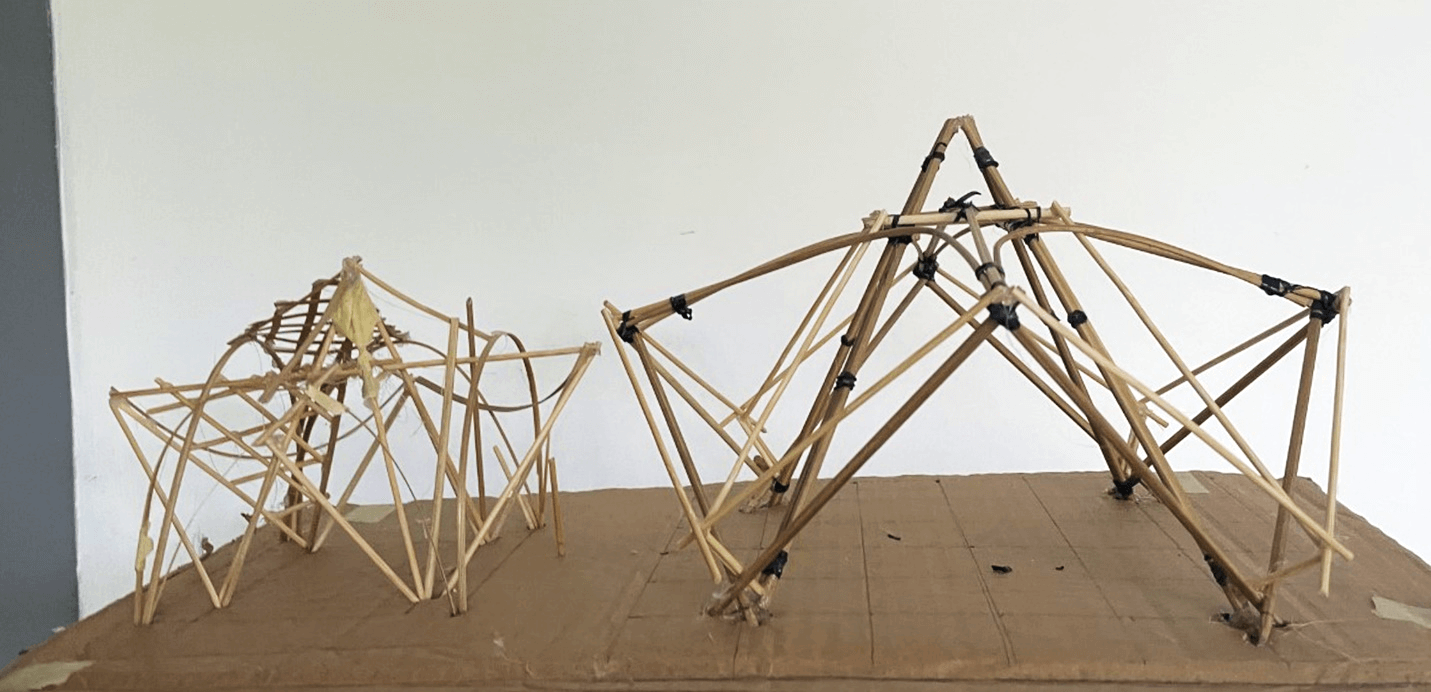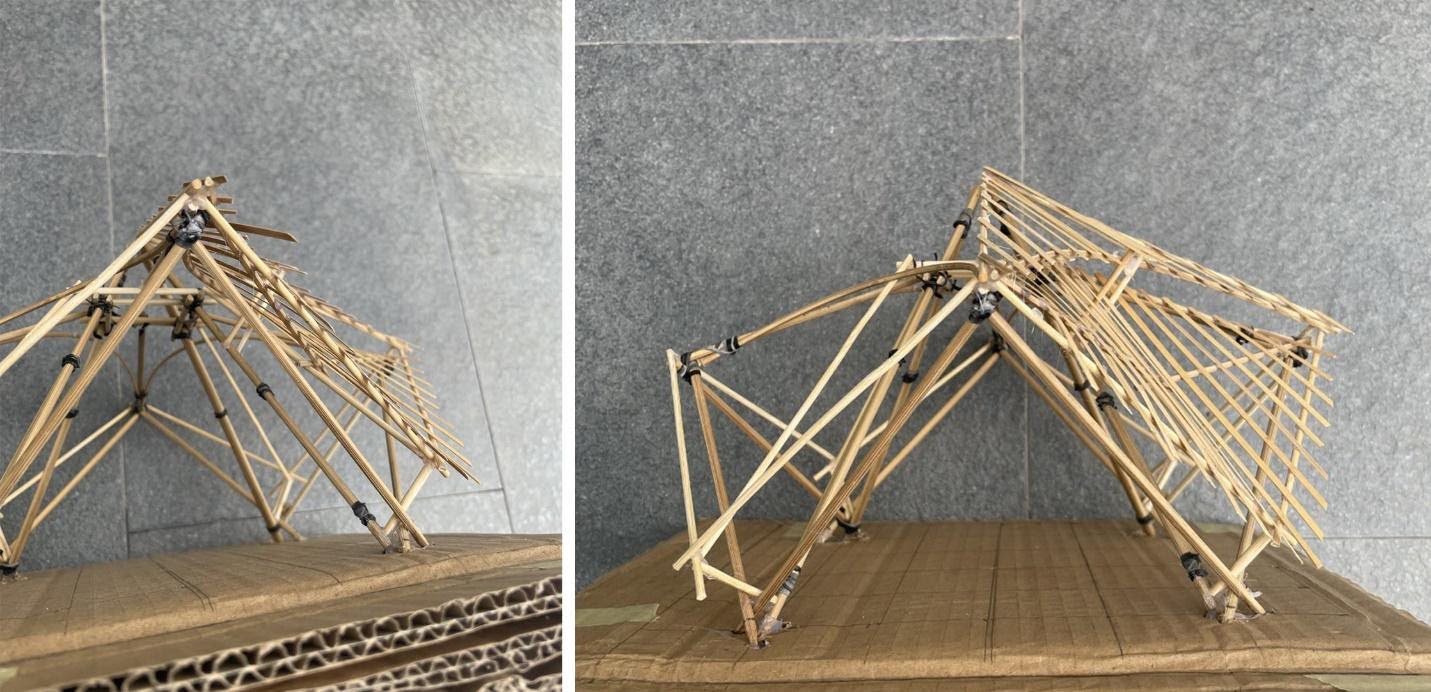 Developing the Concept into a Final Structural Model
With the thought of making it easily replicable, The Tent had to remain a simple and affordable structure. To keep the cost to a minimum an important design decision was to have as few curved bamboo poles as possible. Instead, the sense of movement was accomplished by creating a double roofing, the bottom one comparable to a butterfly roof and the top one with the opposite slope. The sequence of rafters gave the sense of having a concave and a convex curve, even when most of the bamboo is straight.
To support the double roofing, a significant structural reinforcement was included in the new model. The four main slanted columns were built with double culms (bamboo poles), which determined the tent-like interior space. At the same time, the columns evolved into forming mono trusses to support the roof on its two levels. The main structure was built using Dendrocalamus Asper Ø12cm, known for its big size and for being strong and dependable. This bamboo is one of the most widely used and distributed bamboo species in Indonesia. The substructure (e.g. rafters) was made from Gigantochloa Apus or bamboo "Tali" Ø7cm, while the final layer of the roofing was completed with bamboo shingles or alternatively flattened bamboo or "pelupuh".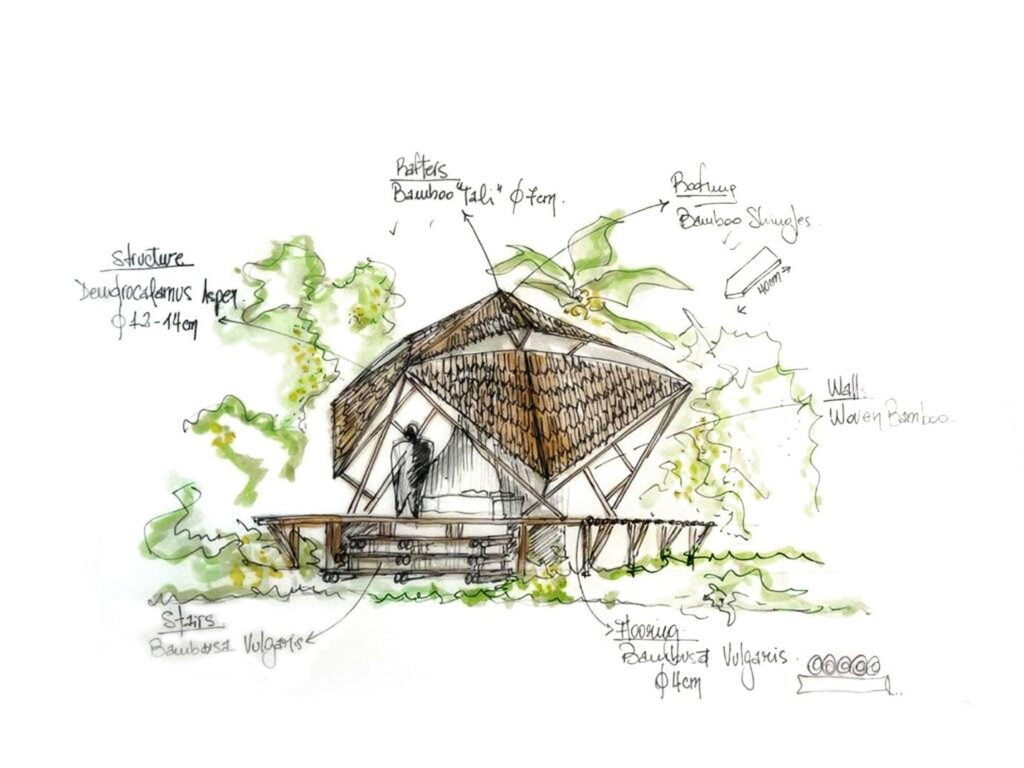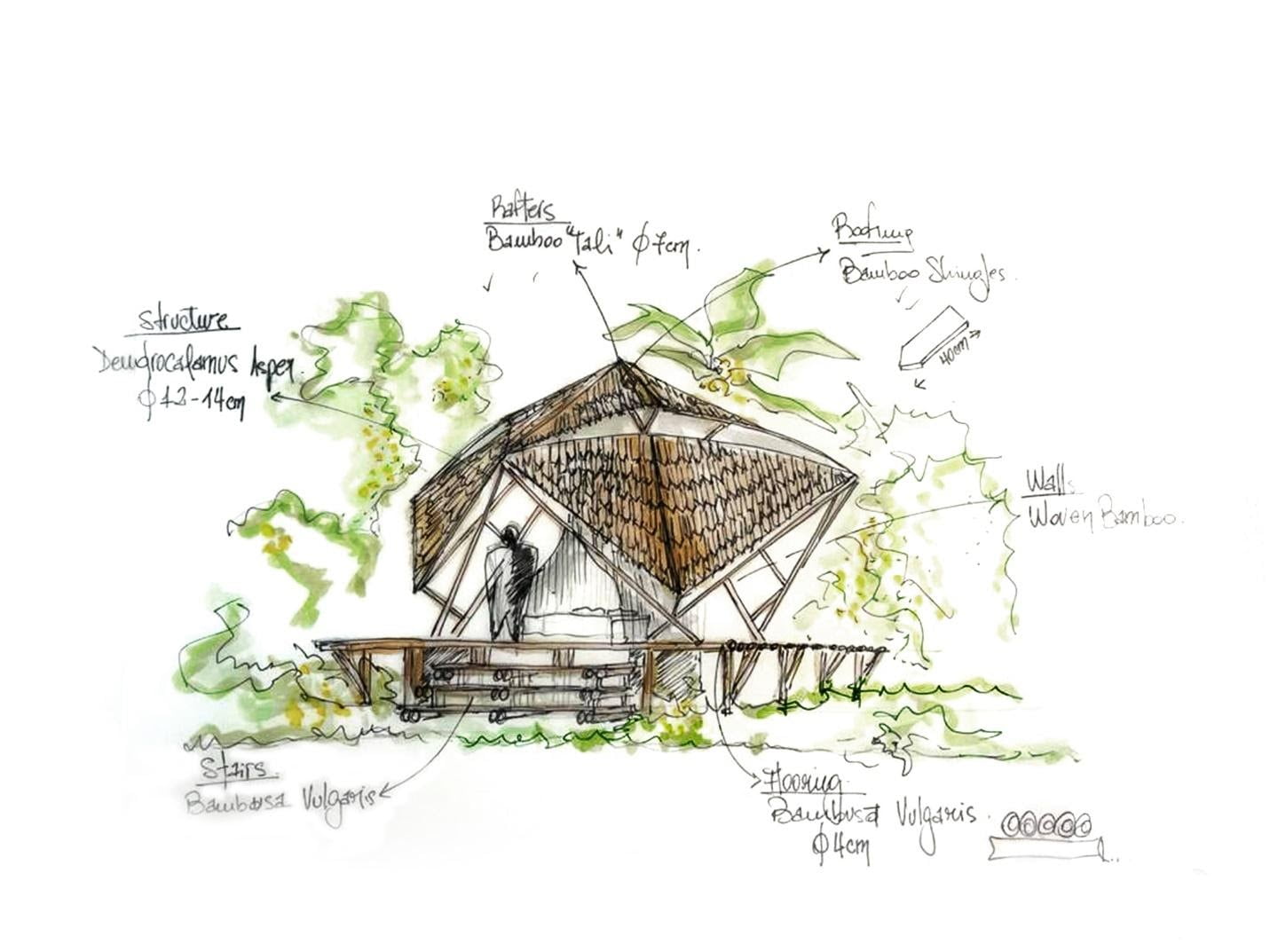 After spending almost three months diving deep into the world of bamboo with the Bamboo U Online Course, I now know that this is just the beginning of my journey with bamboo as an architect. Not only do I look forward to using my newly acquired knowledge here in Bali, my home in South America also has a lot of untapped potential for using bamboo in design and construction.
My biggest takeaway from the course is how bamboo as a building material, in many circumstances, is no less capable than steel or concrete, and in some respects can even outperform them. After a decade of testing and unraveling bamboo's potential, Bamboo U
shares their vast experience with those who choose to join this journey of building with sensitivity and respect for nature. Their vision and excitement helped me view things differently and, frankly, sometimes a change in perspective is all that is needed to change the outcome.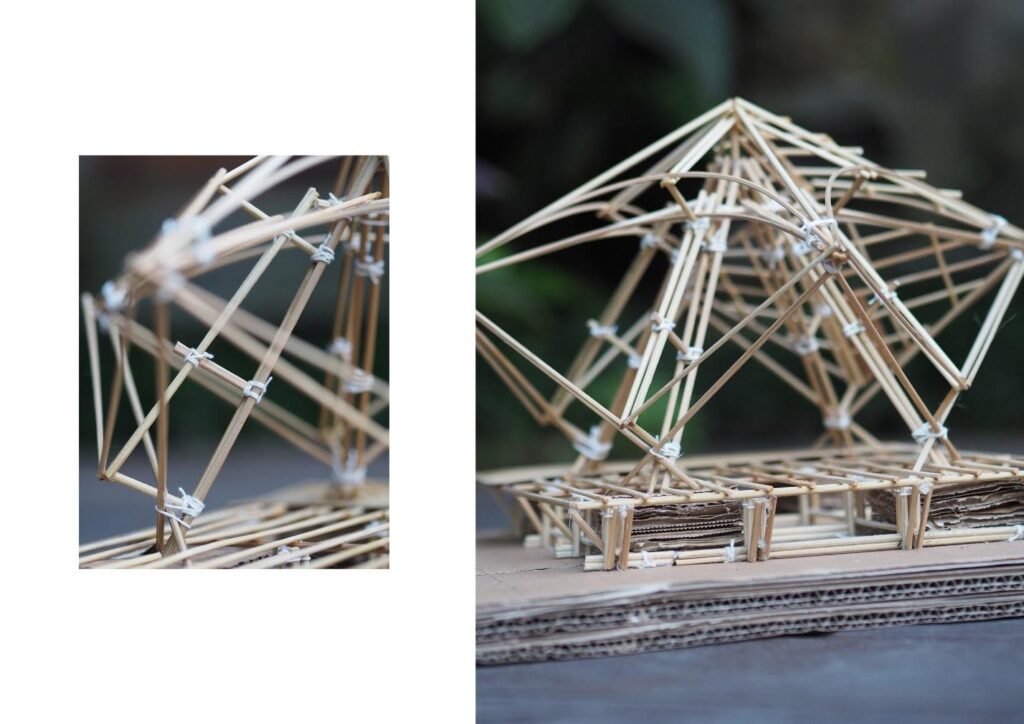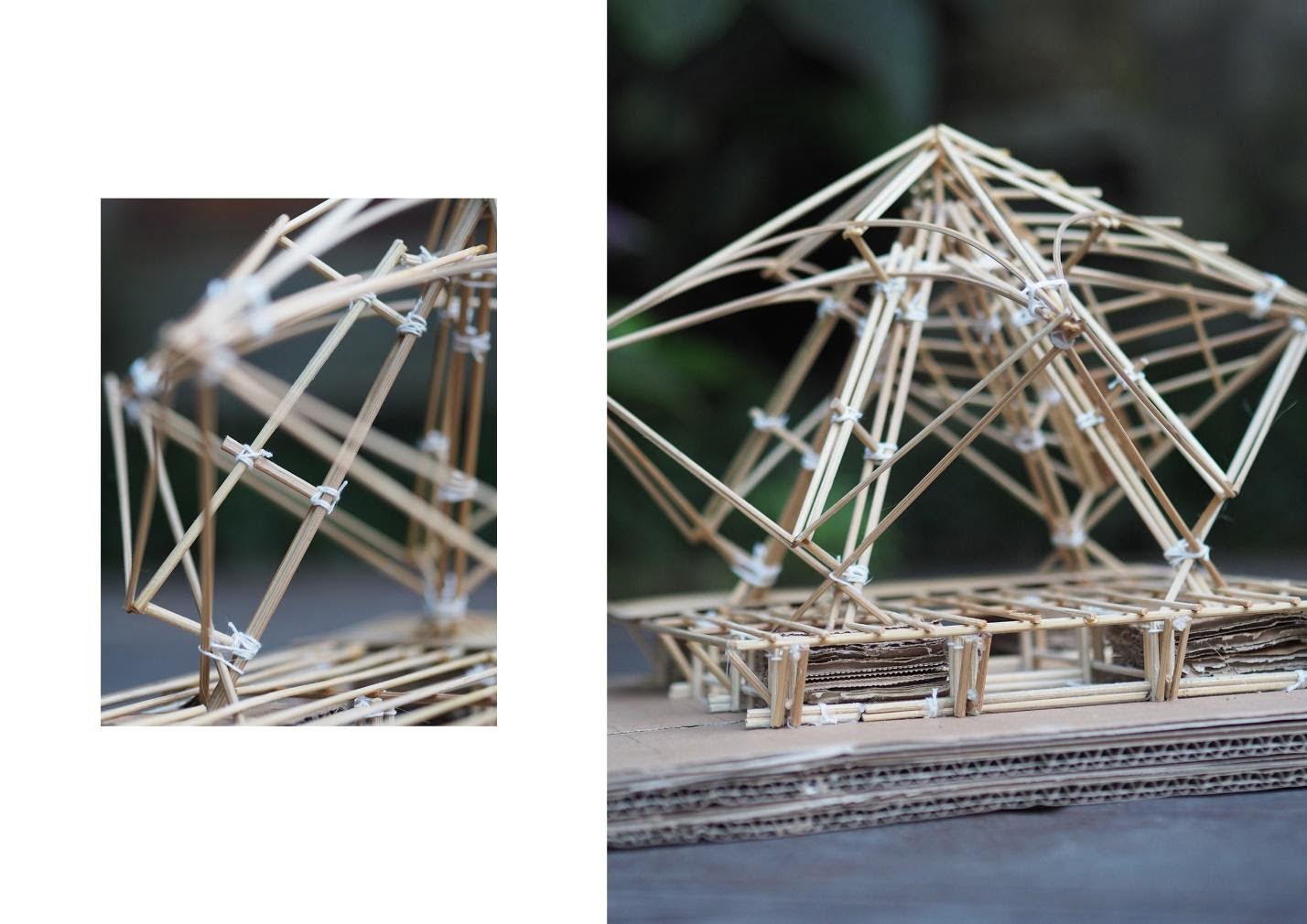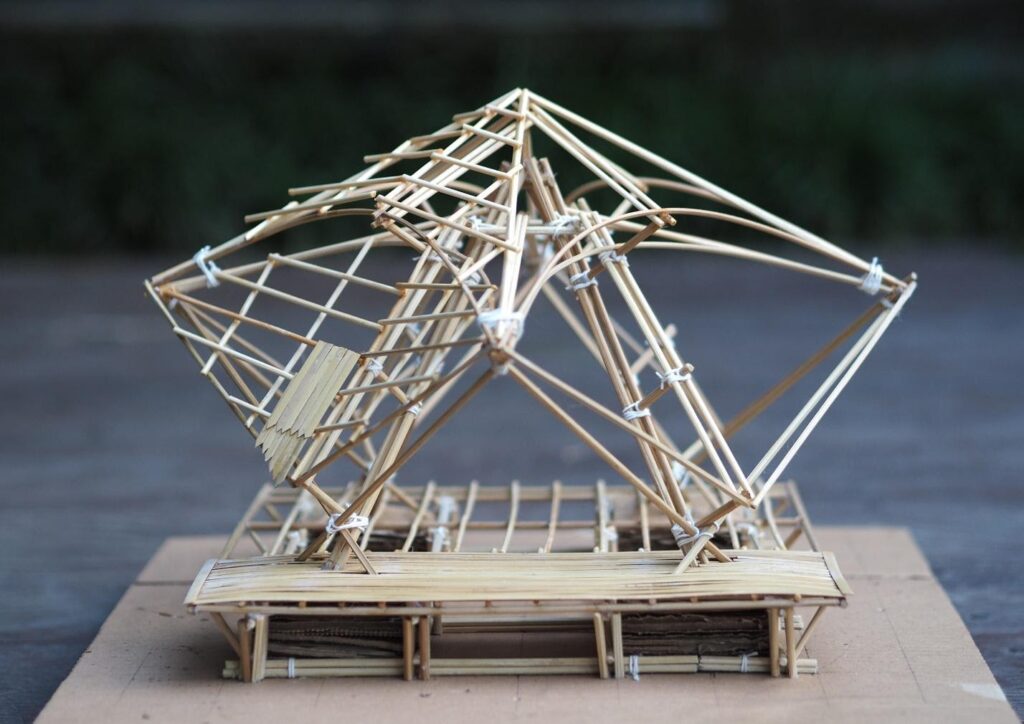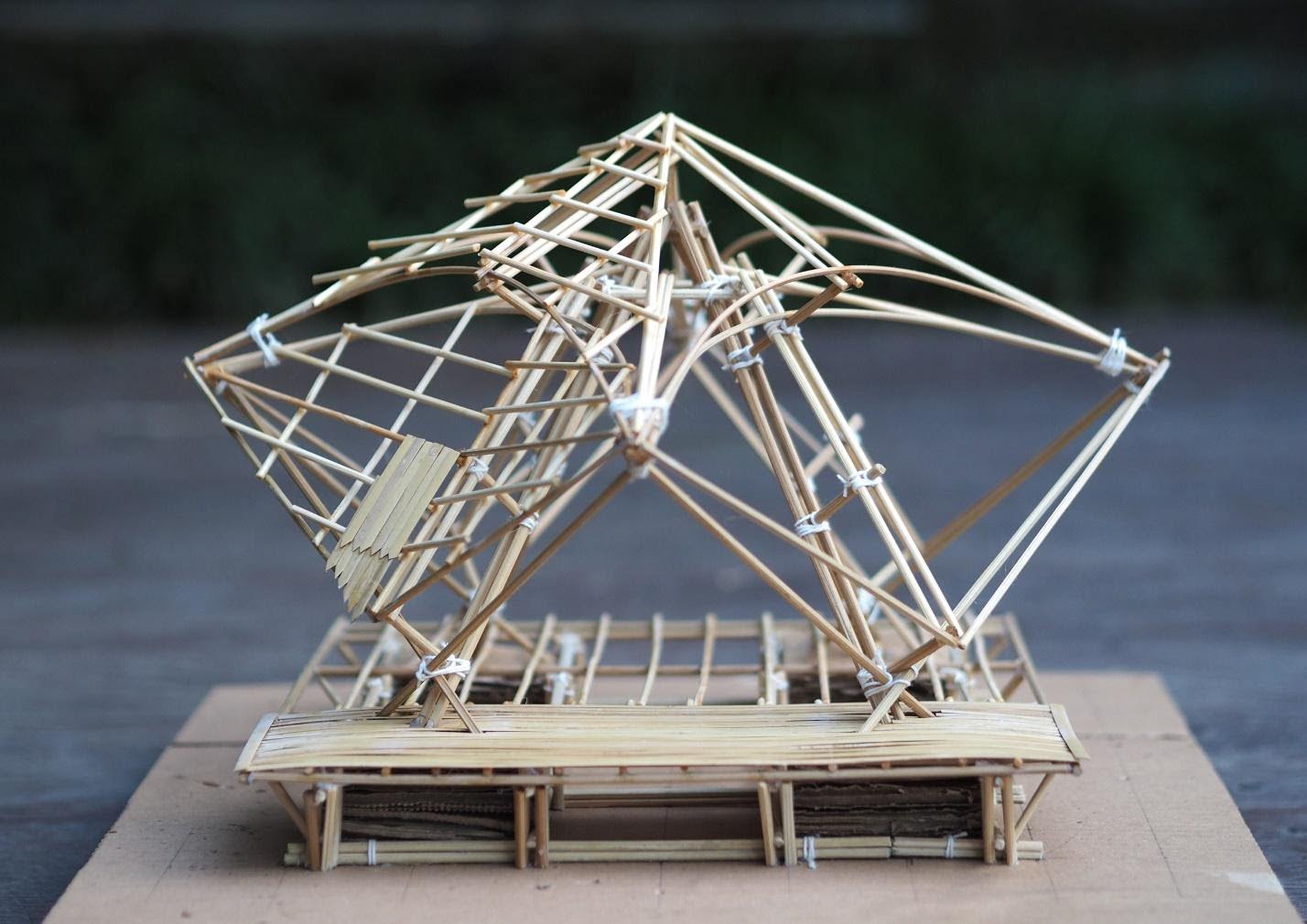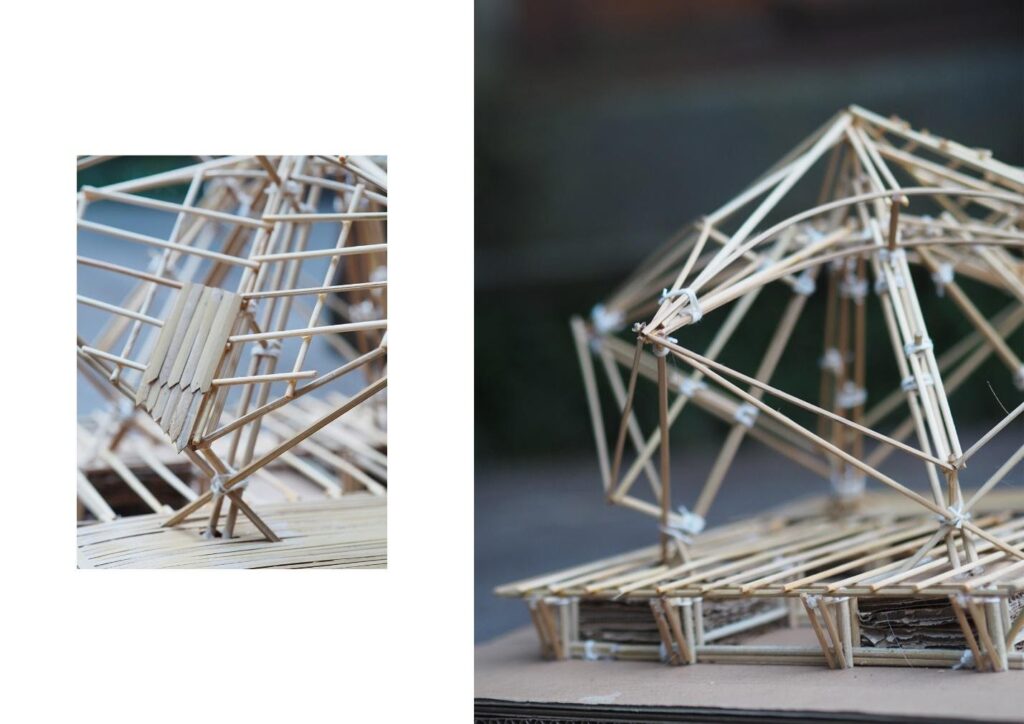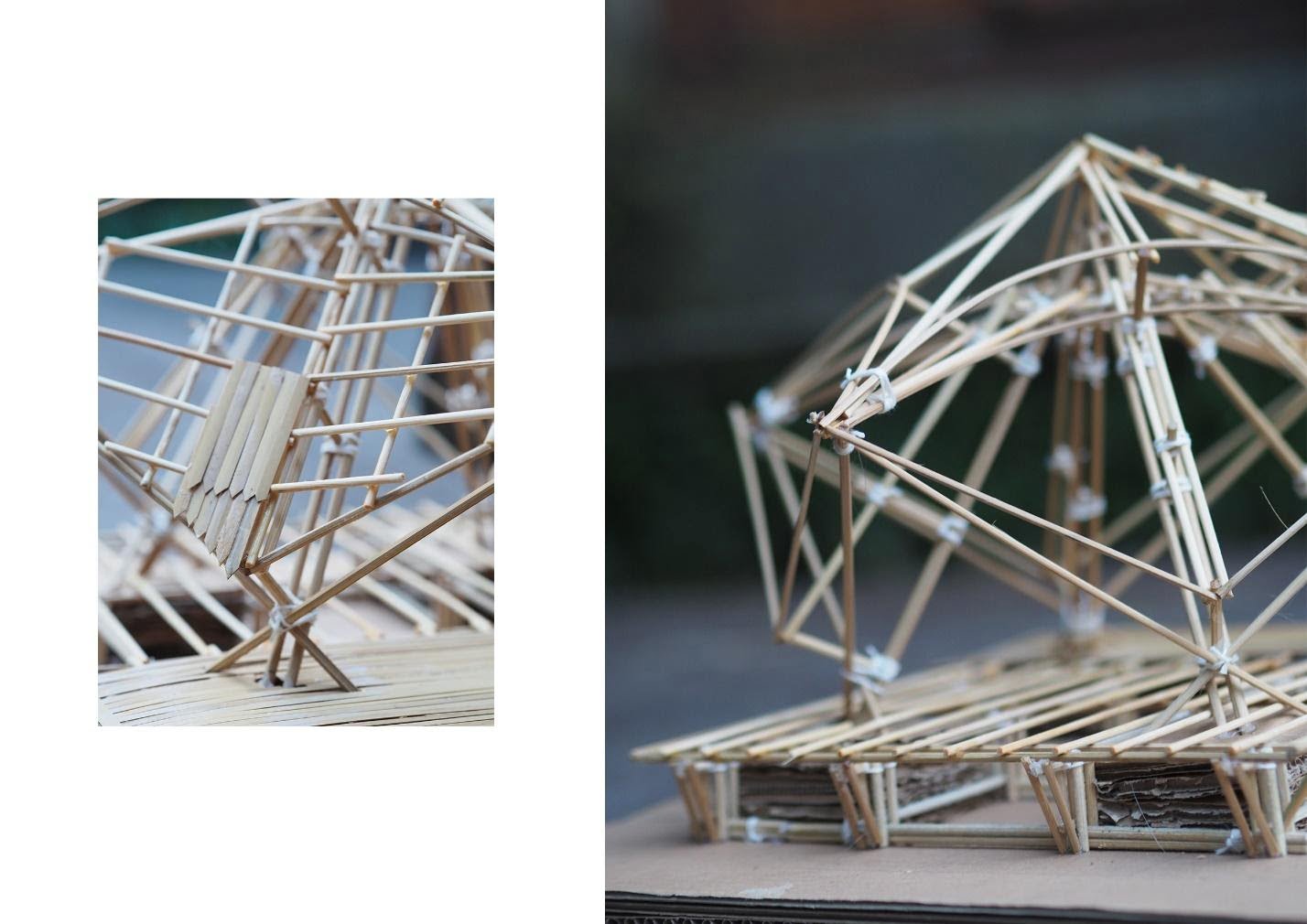 Interested in joining an upcoming bamboo course? Have a look at our next Online Immersion here:
If you'd like to get in touch with Dolores about her project you can do so:
LinkedIn: www.linkedin.com/in/dolores-giribone
Instagram: @studio.bone.design
E-mail: [email protected]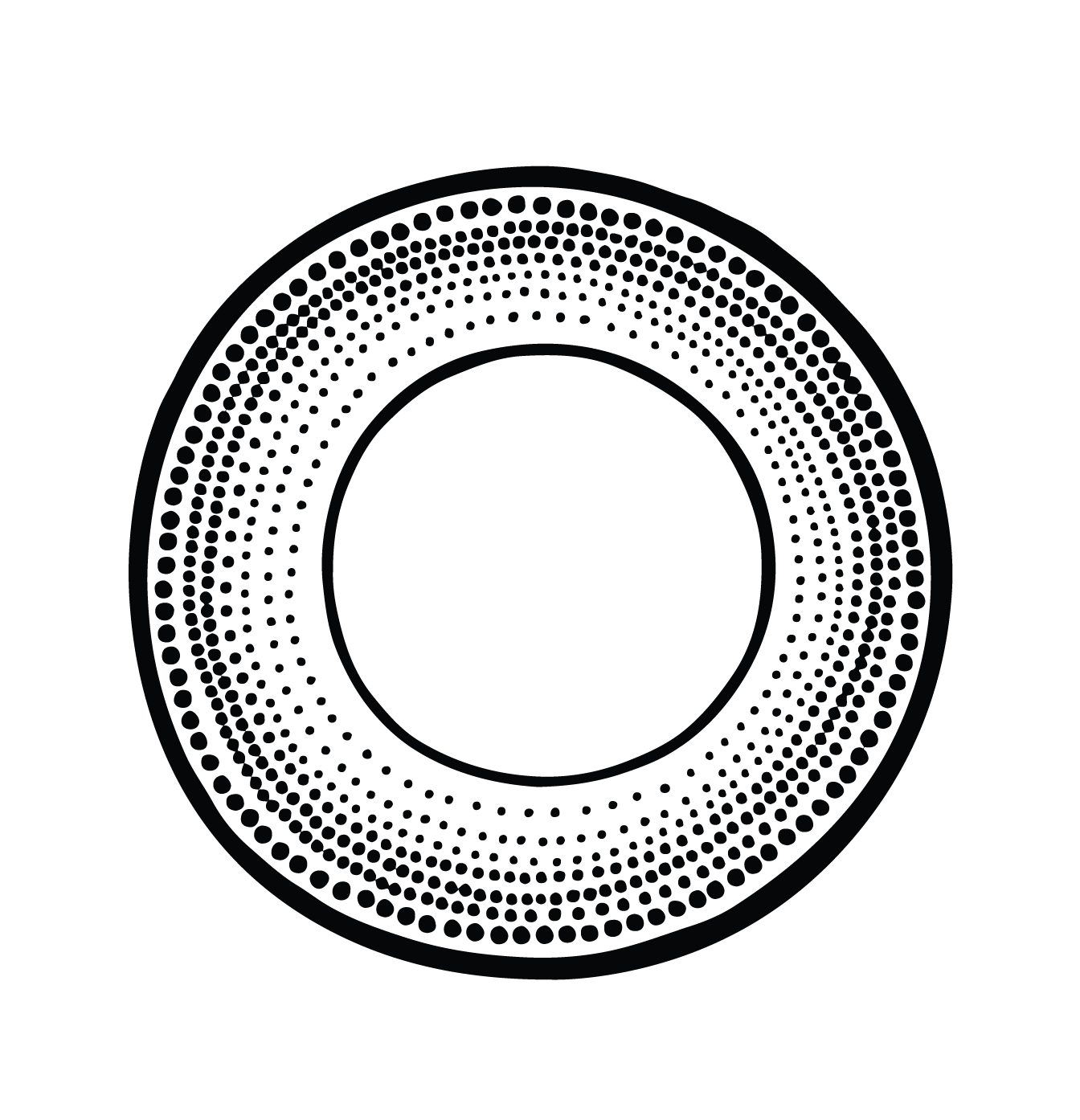 About the author
Dolores Giribone
|
Architect
Dolores is an architect from Buenos Aires, Argentina. Dolores wanted to become a responsible architect that works together with nature and not against it.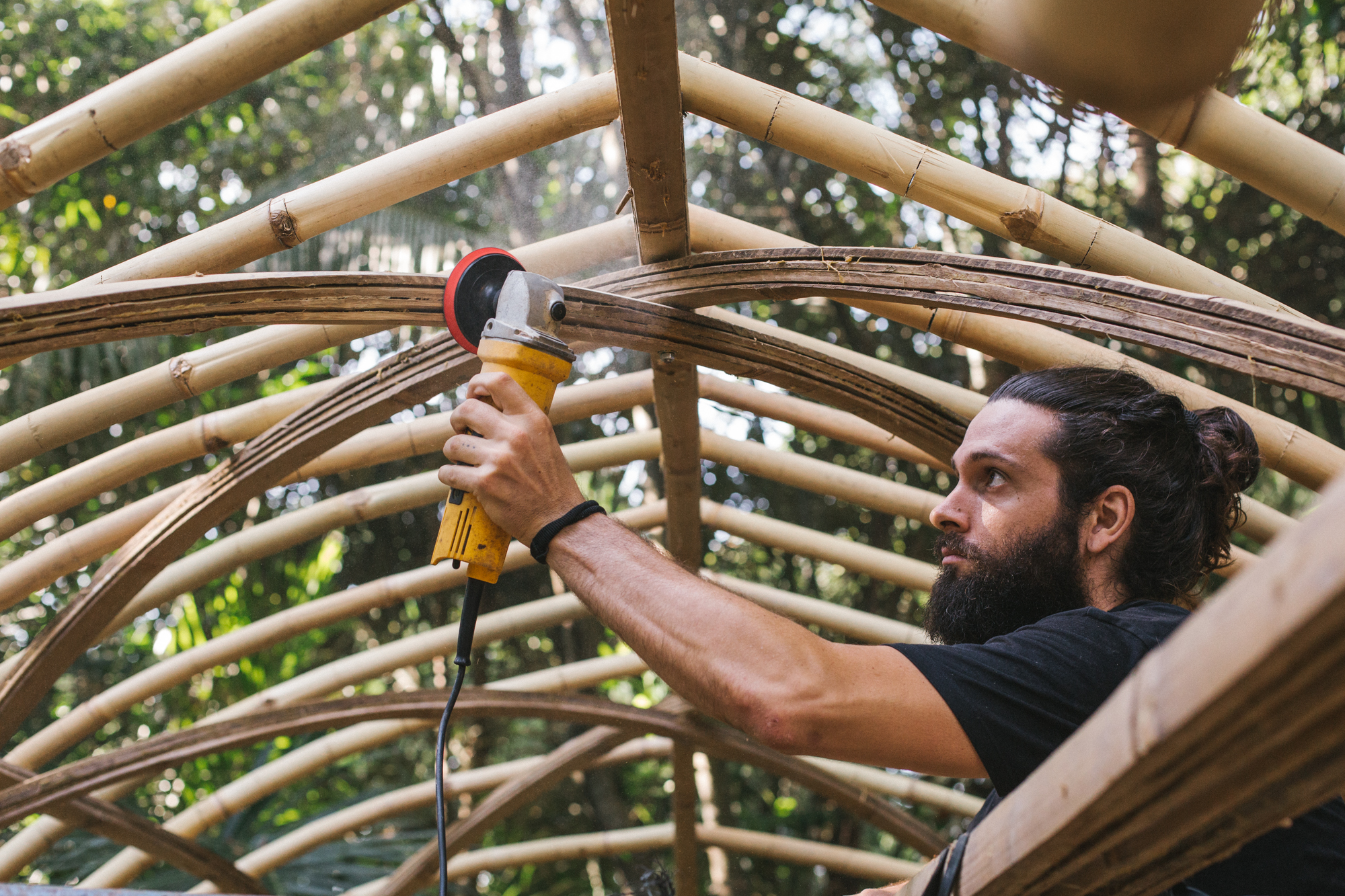 October 20-31, 2023
The 11 Day Bamboo Build & Design Course in Bali
In 11 days, we'll show you how to build bamboo structures we'll share all that it takes to build with nature.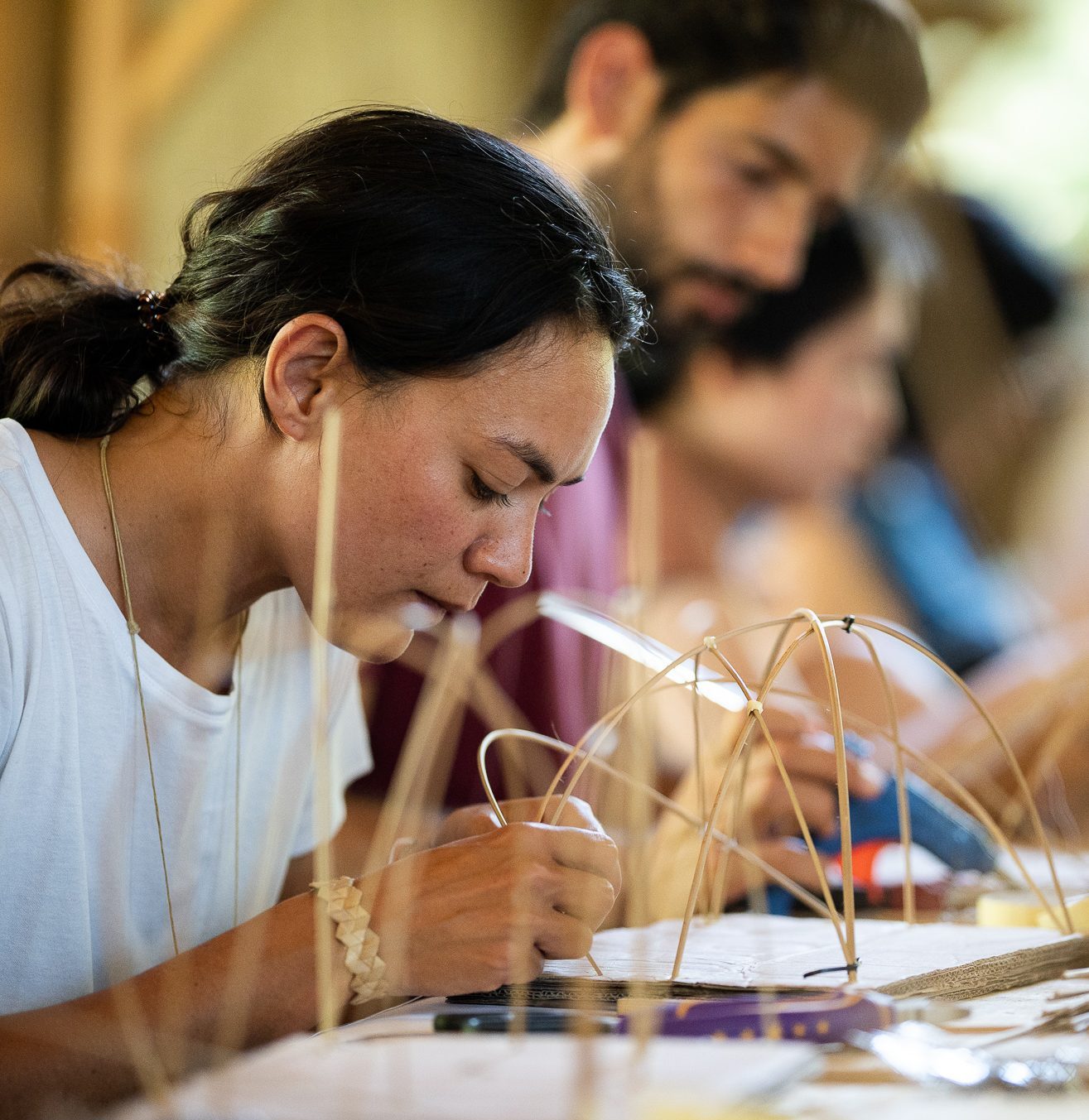 2024
The Fundamentals of Building with Bamboo Online Course
All the fundamentals you need to get you started working with bamboo. Deep dive into cinematic videos and step-by-step guides that will provide you with a strong understanding of bamboo as a design and building material.