5 Surprising Countries That Are Growing Bamboo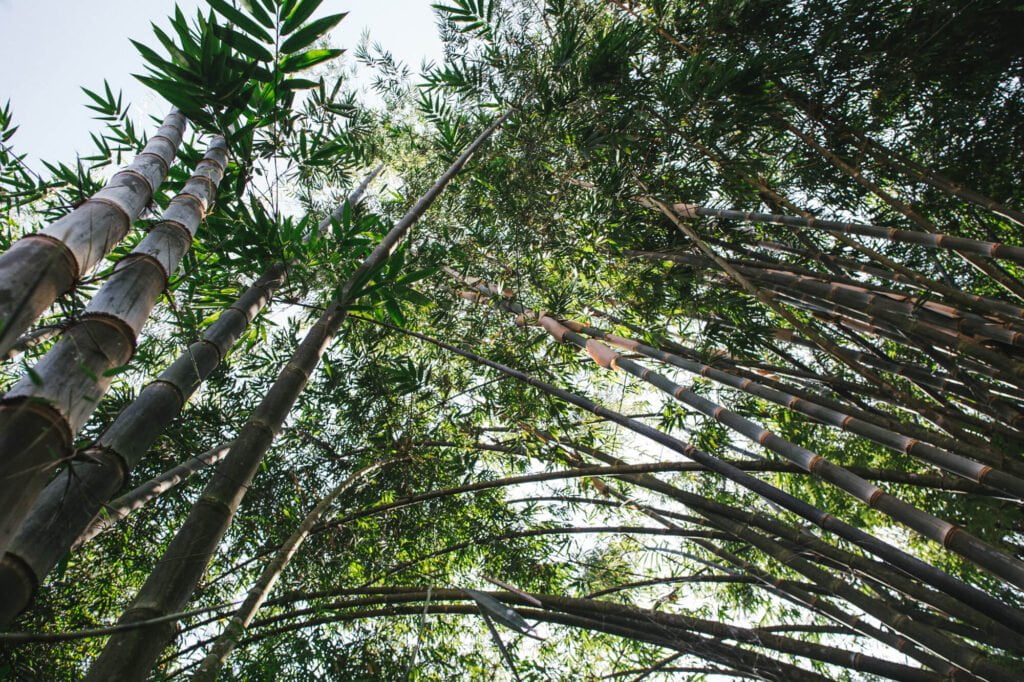 Over the last 20 to 30 years, bamboo has weaved itself into our day-to-day lives, wherever one might be. Whether in your neighbour's garden hedges or during a rainforest trek in South America, you will most likely have encountered bamboo at some point in your life. In today's modern world, bamboo can be found almost anywhere on the planet. This is because the term "bamboo" encompasses a wide selection of 1,600 species worldwide according to the most recent expert estimates (Booming Bamboo, Pablo van der Lugt, 2016).
Yet, with such a large selection of bamboo species in the world, this giant grass is actually not native to all of our planet's seven continents. This means that though bamboo might be able to grow everywhere on the planet, it will not thrive and grow to its best proportions everywhere. In fact, Europe and Antarctica do not have any endemic species despite Europe being one of the world's leading importers of bamboo products.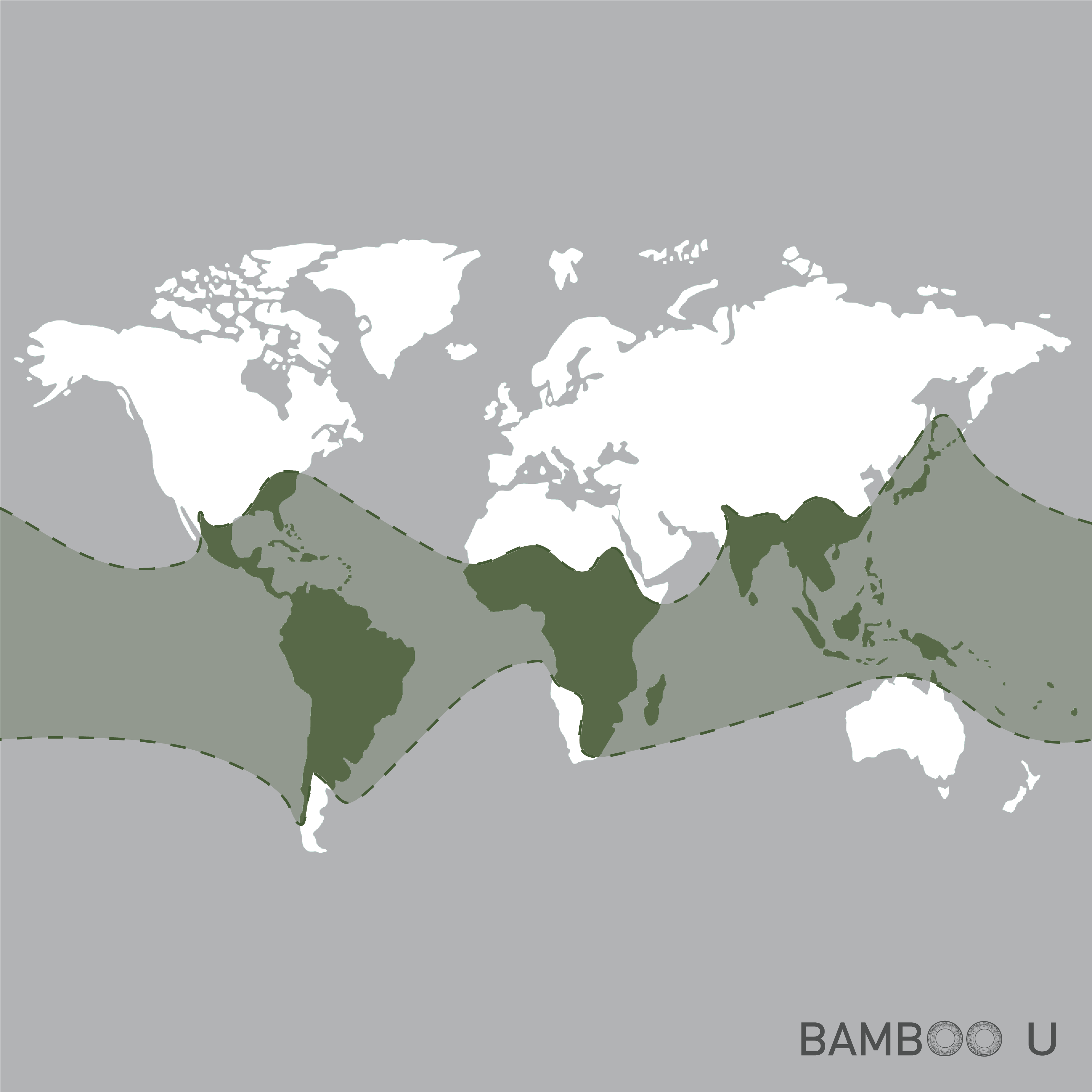 There are a few reasons why bamboo is not natively found in Europe or Antarctica. The most crucial reason is the climate required for bamboo to grow properly, especially if it is intended for construction or product manufacturing. Bamboo requires both a lot of rain and sunshine, factors typically associated with tropical and subtropical climates. When the weather gets too cold, as it does in the northern parts of Europe or North America in winter, bamboo can freeze which stunts its growth.
That being said, Europe's growing interest in bamboo has paved the way for a new generation of farmers, ecologists and landscape designers who are introducing bamboo into their daily practices. Here are 5 European countries that are currently growing bamboo:
La Bambouseraie en Cévennes, France
Bambu Parque, Portugal
Labirinto della Masone, Italy
Oprins Nursery, Belgium
Scottish Bamboo, Scotland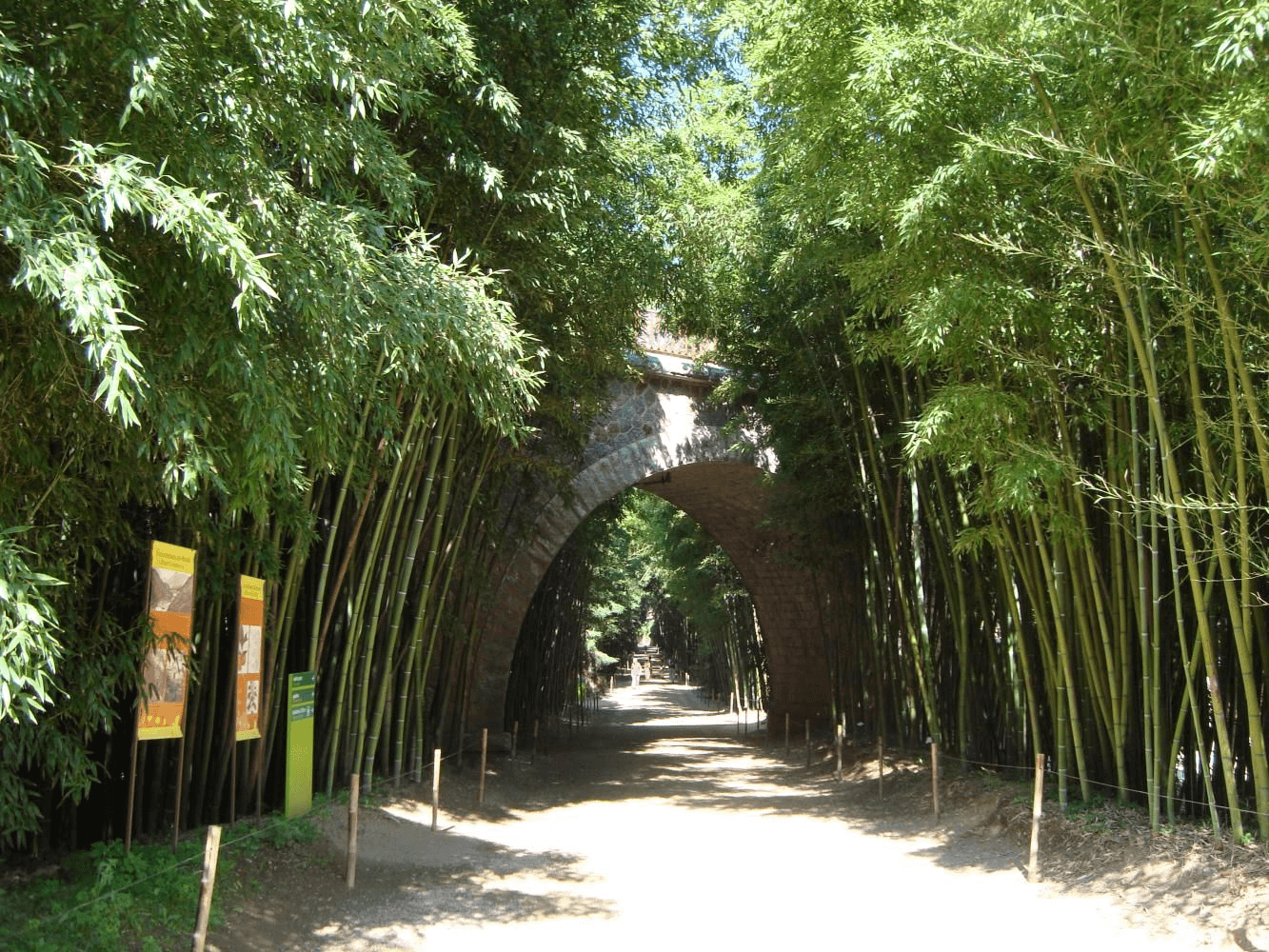 1. La Bambouseraie en Cévennes, France
Tucked into the region of Languedoc-Roussillon in the south-west of France, near Alès, there is a wide forest of bamboo unique to Europe and perhaps even the world. The Bambouseraie en Cévennes was established over 160 years ago by Eugène Mazel. He imported native species from Japan, China and the Himalayas and began planting them in the site which would one day become the Bambouseraie in 1856.
The site then became a treasure trove passed down through generations to protect and preserve a local ecosystem and its own biodiversity. With ever increasing changes in the climate, the site has gone through many different phases of harsh weather conditions which severely damaged the variety of plants present on-site. This was particularly true in 1956 when a very harsh winter severely deteriorated the overall landscape. However, many of the bamboo species survived, testifying to bamboo's continuous strength and resilience.
Today, the site has around 300 different species of bamboo, all imported yet all carefully taken care of to survive in the French mediterranean climate. The Bambouseraie is open to all for a visit throughout the year except during the colder months (January to April and December included).
Address: 552 Montsauve, 30140 Générargues, France
2. Bambu Parque, Portugal
Amongst the various countries we have on this list, Portugal might not be the most surprising for growing bamboo. After all, it is one of the warmest, sunniest countries in Europe with strong winds and rains coming from the Atlantic Ocean. It would seem to be a natural choice as a place where one would want to start a bamboo nursery.
It was not until 1990 though that Portugal became an important centre for bamboo planting and propagation. It was then that Yves Crouzet moved from France, incidentally from running the Bambouseraie, to Portugal to set up his own bamboo nursery. Since then, Bambu Parque has grown over 1,000,000 plants counting for 100 different species of bamboo, most of which (75%) are temperate species.
Bambu Parque has furthermore understood the potential that bamboo has in the development of a more sustainable way of living. The nursery regularly sells their bamboo around the continent to be used for construction, crafts and even food for the pandas at Madrid Zoo! Bambu Parque is leading the way into making bamboo a commonplace, sustainable and beautiful material for the European market.
Address: Herdade Das Fontes, S/N, Portugal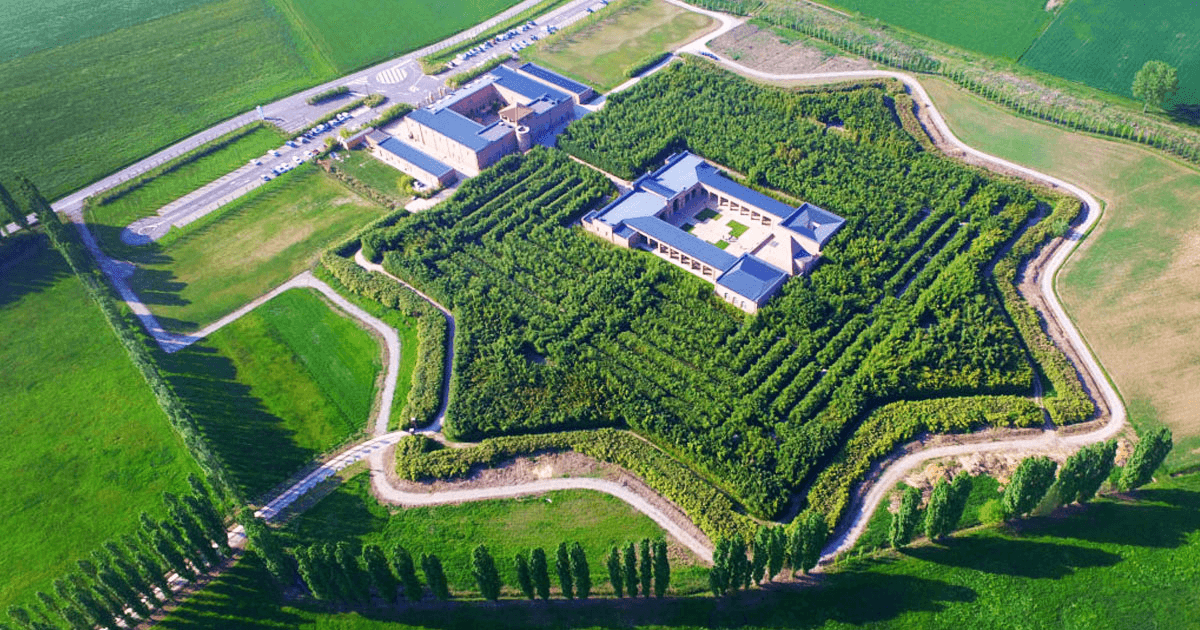 3. Labirinto della Masone, Italy
There are many places that we can continue to be inspired by around the world, but when we found out that there was a real-life maze entirely hedged-out by bamboo, we knew that the world of bamboo continues to be so much wider than we can imagine.
Set into the complex owned by the Fondazione Franco Maria Ricci, who was the mastermind behind the idea of the bamboo labyrinth and an avid art collector, the Labirinto is now part of a wide cultural centre where one can explore various exhibitions and installations. The maze encompasses around 200,000 different bamboo plants, all of varying sizes and forms. To get through the labyrinth, one has to walk a path of 3 kilometres in total.
The Labirinto was born out of a passion Ricci had for labyrinths and how one could get lost in them as if in a limbo. He combined this passion with bamboo, a plant he discovered when he visited the Bambouseraie en Cévennes a few years before he began conceptualising his wide expanse of land in Fontanello.
Today, the site offers many different attractions and activities, some of which revolve around designing and working with bamboo. In fact, they had a design competition for a bamboo project this past summer 2021 open to the public!
Address: Str. Masone, 121, 43012 Fontanellato PR, Italy
4. Oprins Nursery (Plant Select NV), Belgium
This second-to-last entry in this article was definitely a surprise to us. We did not expect Belgium to have such an extensive, well-curated nursery dedicated to bamboo planting and propagation.
Oprins Nursery focuses on the development of sustainable bamboo practices, particularly those of the Fargesia genus, a temperate bamboo species. They use tissue culture to extract the exact replica of their mother plant, ensuring a healthy continuation of the species. Furthermore, the use of tissue culture in plant propagation pushes the boundaries of experimenting with the attractive qualities one seeks in a species' survival. For the Fargesia genus family, Oprins has developed plants of various colours (red, blue and black) and form, all from the same basic genetic material.
Since the 1970s, Oprins has grown into a well-established company offering bamboo plants of varying shapes and sizes, making it unique in its field of practice.
Address: Sint Lenaartsesteenweg 93, 2310 Rijkevorsel, Belgium
5. Scottish Bamboo, Scotland
Last but not least, this was our most surprising find in the list of European countries which grow bamboo. Scotland, with its long, harsh and very grey winters did not sound like the ideal place to grow bamboo which needs both warmth and sunshine.
However, it did not stop Kerri and Chris from establishing Scottish Bamboo, a family-owned and established nursery nestled in Aberdeenshire, Scotland in 2008. The couple began by working with 2 different varieties of bamboo plants but they now have over 50 varieties which they distribute all over the United Kingdom.
The most important factor that they take into consideration is the survival of the bamboo species they choose to propagate and distribute. Each of the bamboo species they sell has been carefully selected as particularly resilient species to survive the winters and the cold conditions of the North, amongst which we can find the Fargesia genus, like the Oprins nursery plants in Belgium.
Address: Glenesk Cottage, Turriff AB53 8AH, United Kingdom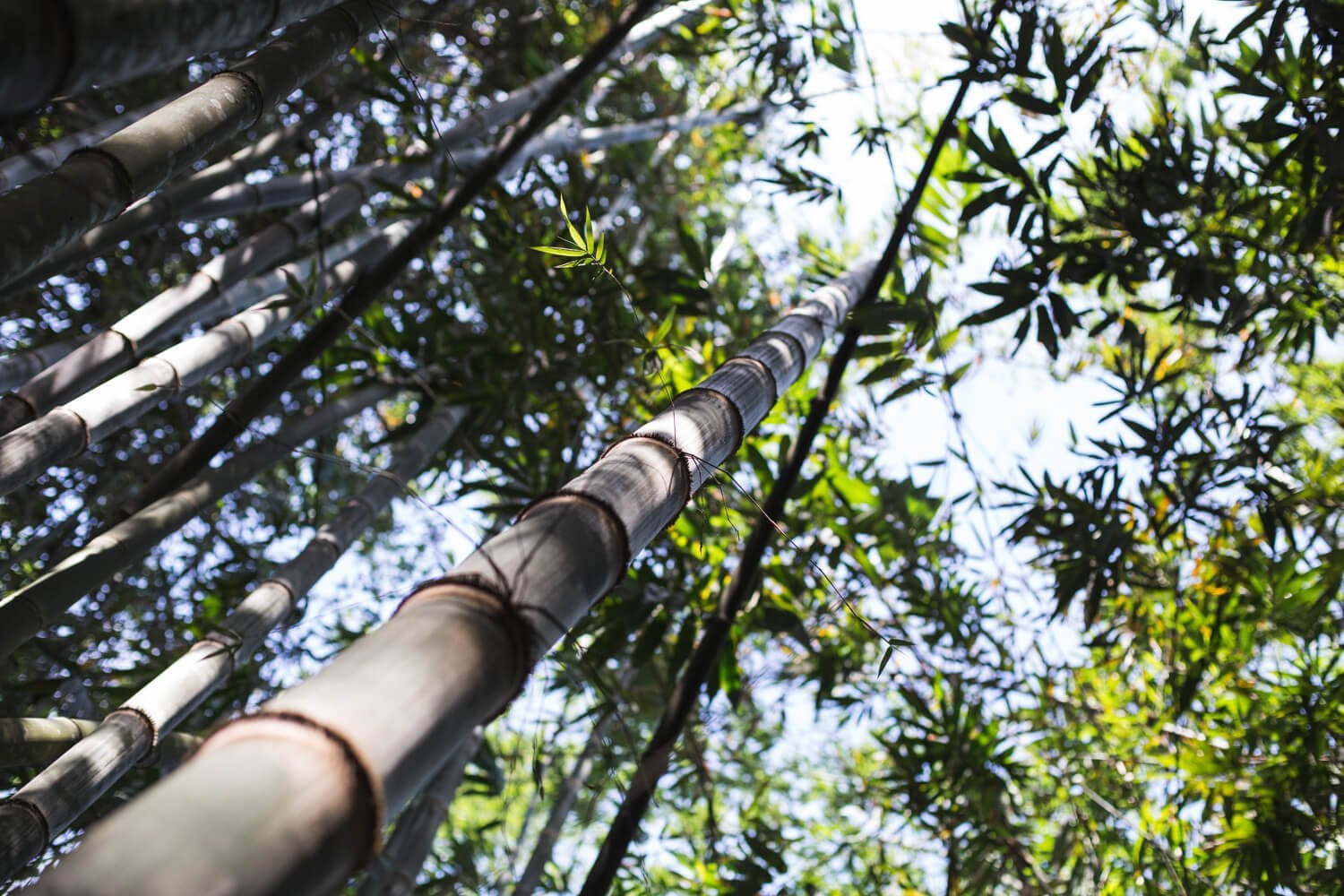 The most valuable lesson to learn from this article is that though bamboo is not native to many parts of the world, it is an incredibly resilient type of plant and has the ability to grow in almost any condition. After all, it was the only plant to grow after the Nagasaki bombing at the end of the Second World War!
We also understand that bamboo is not fit for construction everywhere in the world but it does have such a wide range of uses that one can always find a use for it somewhere in their daily lives. Our Bamboo Online Immersion focuses on understanding bamboo as a material in all of its different facets. We begin to teach about the distribution of bamboo around the world before going into specific detail about the use of bamboo in design and construction. To find out more about our Online Immersion, click here.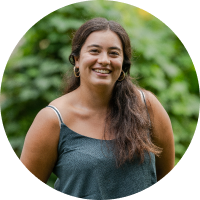 About the author
Cécile Durand
|
Management Consulting Professional
After finishing her Masters of Architecture at the University of Hong Kong where she wrote her thesis about bamboo construction for the rural communities of Bali, she now forms part of the Bamboo U Team as a Management Consulting Professional.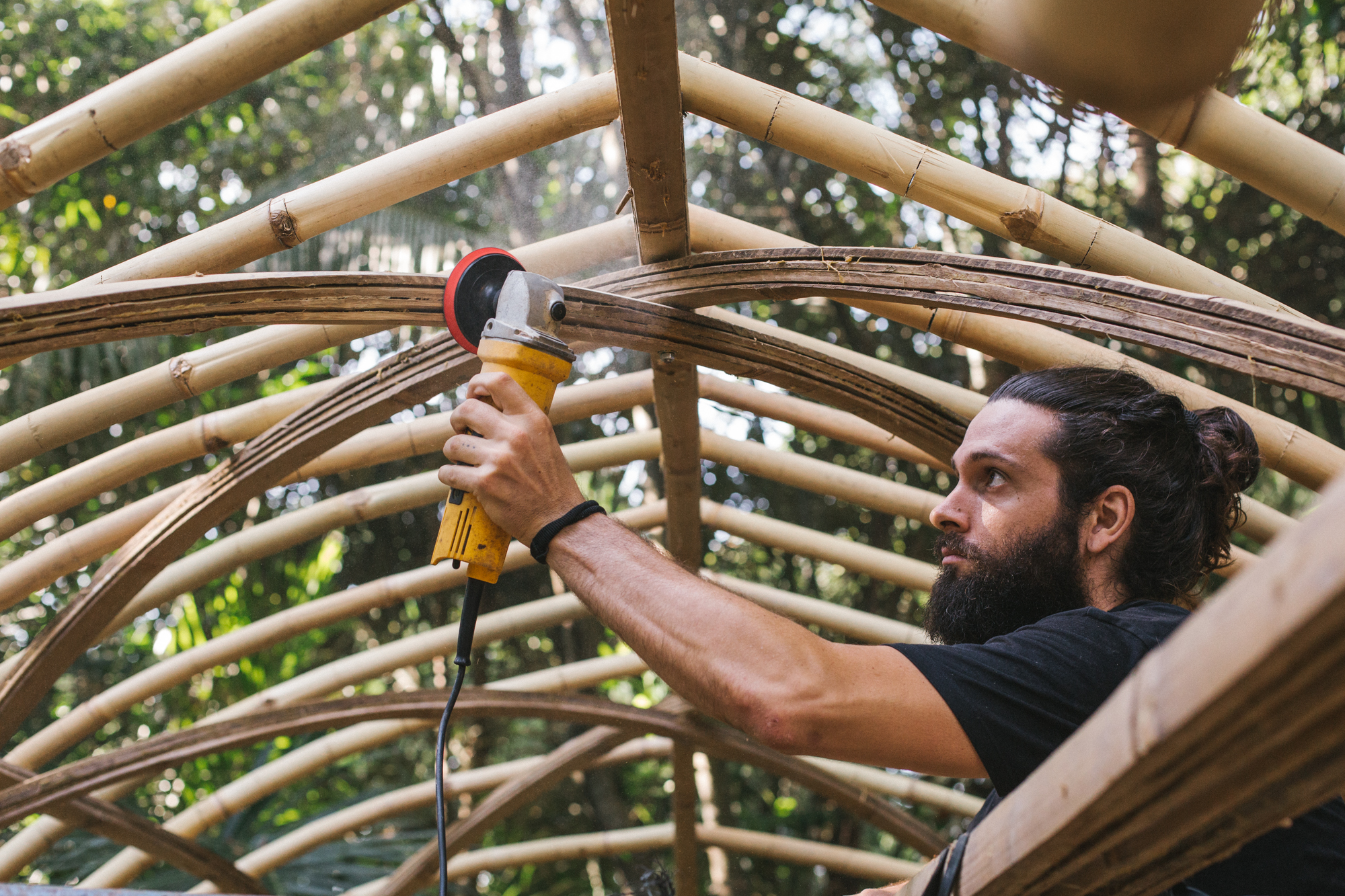 March 22- April 2, 2024
The 11 Day Bamboo Build & Design Course in Bali
In 11 days, we'll show you how to build bamboo structures we'll share all that it takes to build with nature.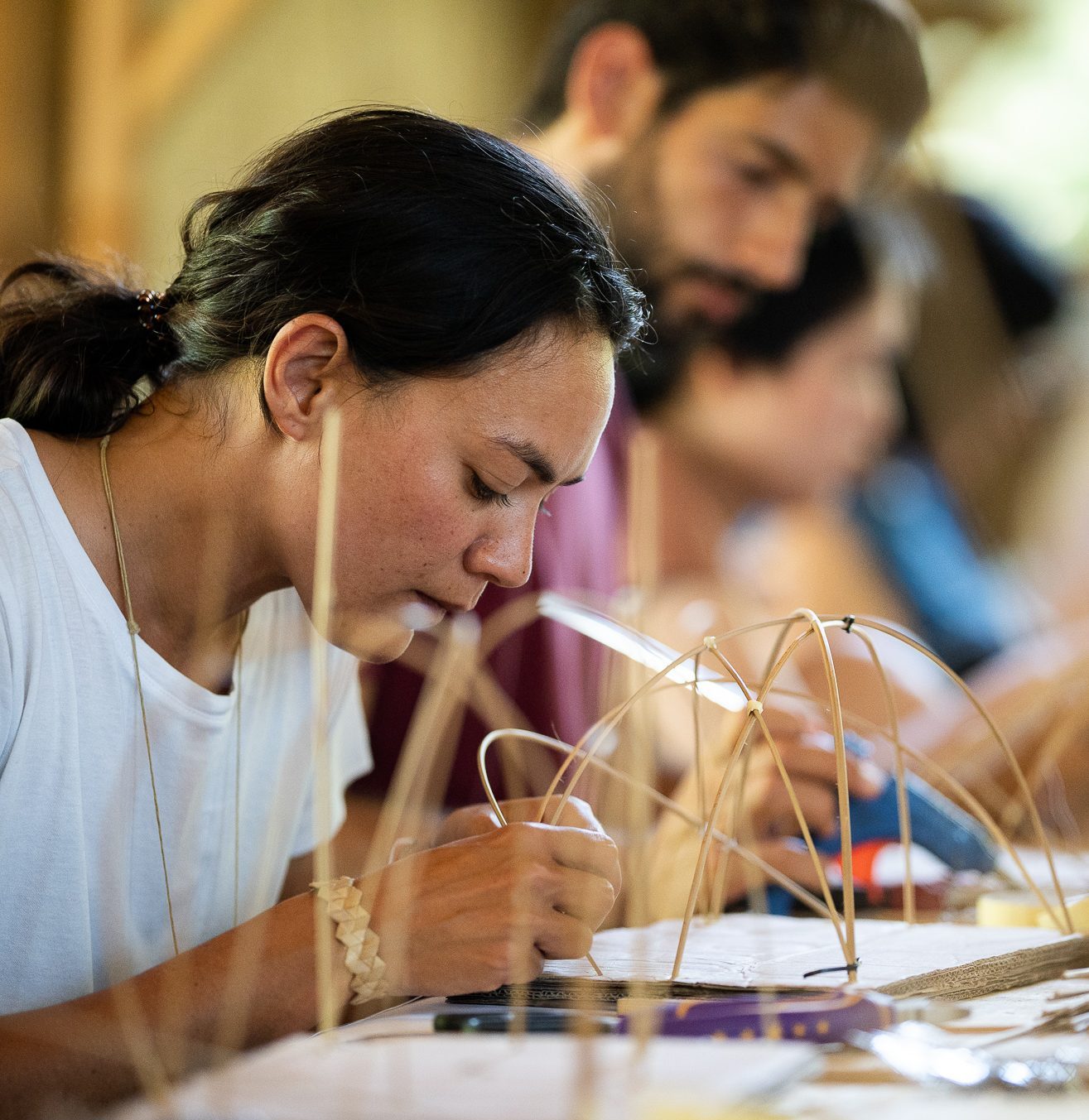 April 26, 2024
The Fundamentals of Building with Bamboo Online Course
All the fundamentals you need to get you started working with bamboo. Deep dive into cinematic videos and step-by-step guides that will provide you with a strong understanding of bamboo as a design and building material.