The Number One Skill Every Aspiring Bamboo Architect Needs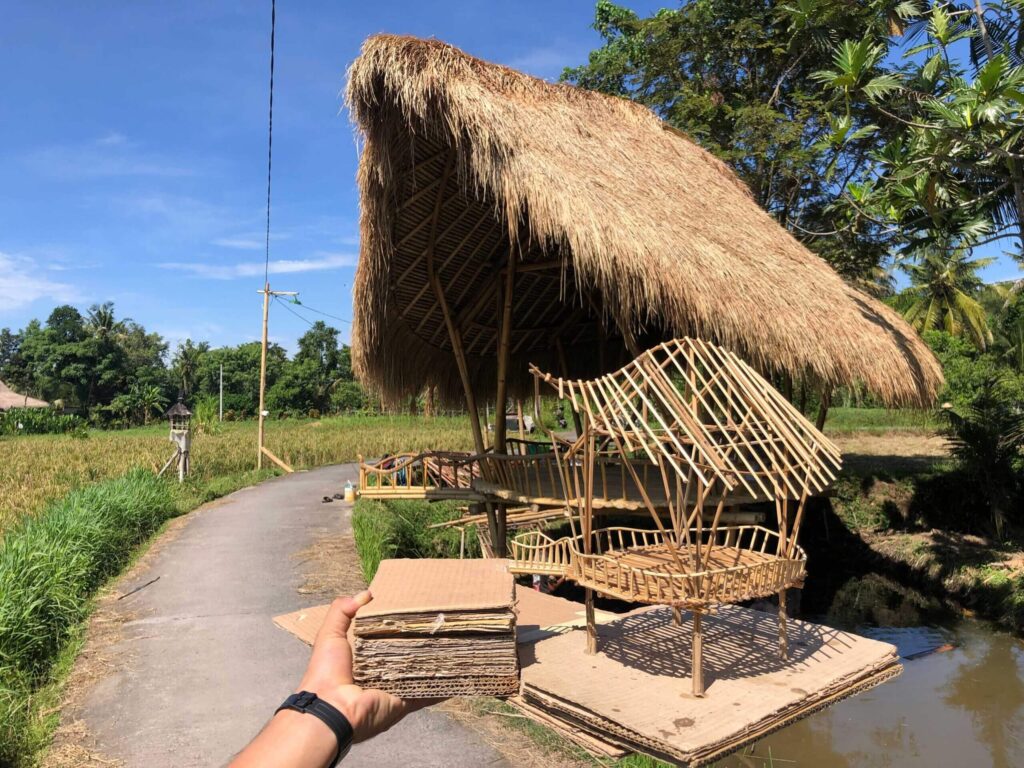 As architects and designers, we need a medium to express our ideas and bring them into reality. In bamboo architecture, models are a key in the bamboo building process; from concept to construction.
Bamboo model making is not only a medium to express ideas but it is also a learning tool for architects in the following:
The Creative Process
Understanding Bamboo as a Building Material
Selling a Project, Communicating to Clients & Stakeholders
Building a Bamboo Structure
1. The Creative Process
There are many mediums that allow architects to express their initial design ideas. These include sketches, drawings, and digital modeling. But in bamboo architecture, these can be limited in developing creative and innovative ideas. Architectural scale bamboo models are an excellent way for designers to see a 3D representation of their ideas and get a physical feel of the space and form of a structure. Models help to understand scale and proportion to achieve a balanced visual.
Together with computer renderings, building bamboo models is another step in the design process that is essential in informing the next steps of the creative and building process.

2. Understanding Bamboo As A Building Material
Models for bamboo buildings are unique in that they are built with the same bamboo material and species as are used in the real-scale structure. Working with bamboo on a small scale provides valuable insights into how the bamboo will behave in a full-scale bamboo structure.
Here are some examples of this:
Structural integrity: By analysing the way a 3D bamboo model responds to impact and movement you will be able to discern whether your structure requires more bracings and supports to make the structure more stable. Physically playing with your model by applying external forces and loads acts as a preliminary engineering exercise, and helps anticipate future issues with the structure that are easily avoided from the get-go.
Curvilinear potential: When designing a curvilinear organic structure, if you are bending a bamboo model making stick up to the point that it comprises in strength and stability and/or the model making stick snaps, you can safely assume that when building your full-scale bamboo structure the bamboo will not bend to that desired point.
Aesthetics: Building a bamboo model of your design gives you the ability to see and experience the structure. If you love the proportion, the form, and how the various bamboo elements interact with one another in your model, you can rest assured that you will also like your design once built in full scale.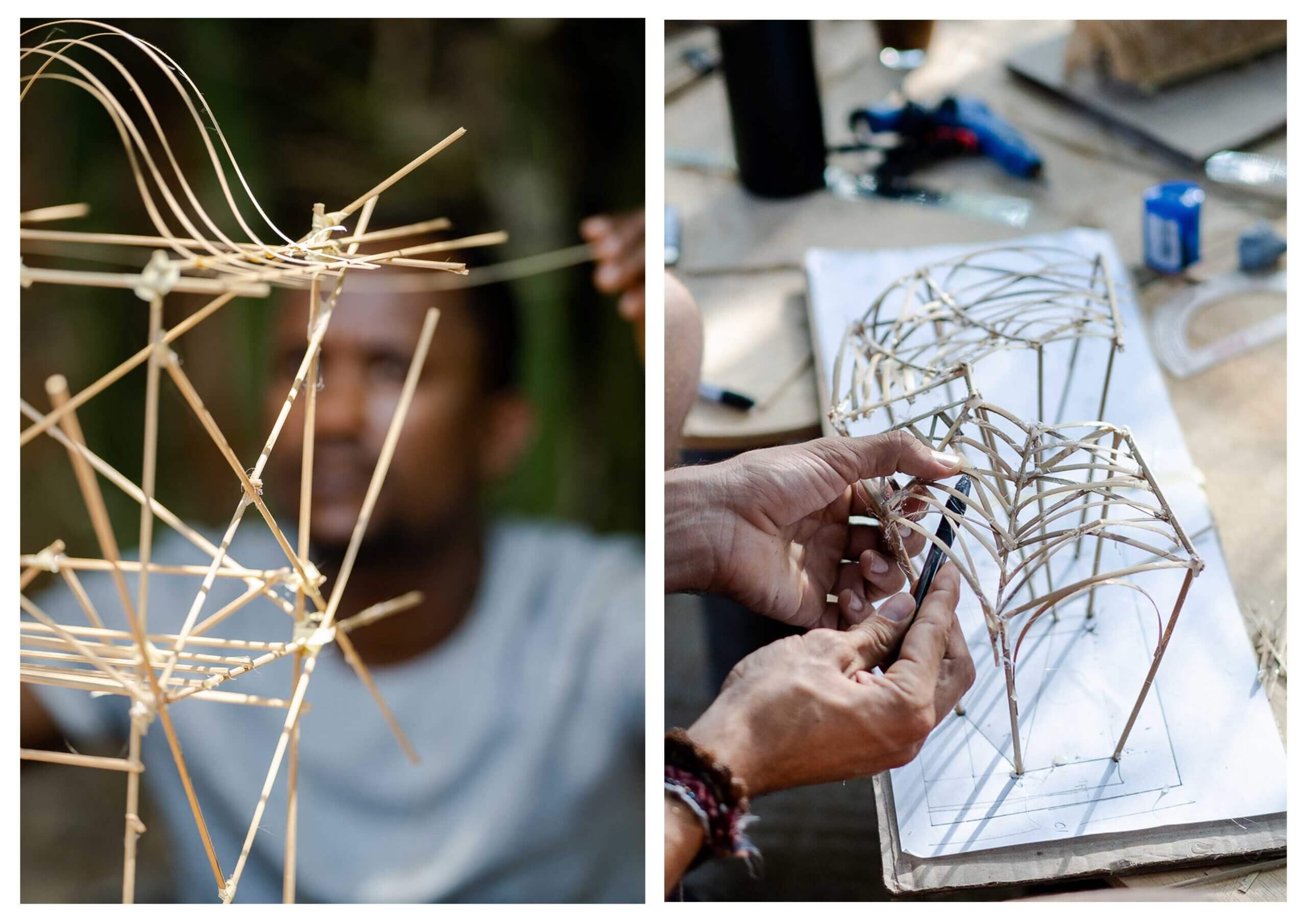 3. Selling A Project, Communicating To Clients & Stakeholders
Bamboo models are the most effective way to bring clients into a structure; to easily visualize and experience it. A 3D model will assist you in expressing what the structure is going to look like whilst helping clients get a feel for the building. Both you and your client will more easily be in a position to communicate changes and desires.
Furthermore, if you wish to find investors to fund your bamboo project, a bamboo model will be a great additional visual to your pitch. Beautiful bamboo models can help you raise the money to finance your bamboo project by giving potential investors a very clear idea of how their money will be spent.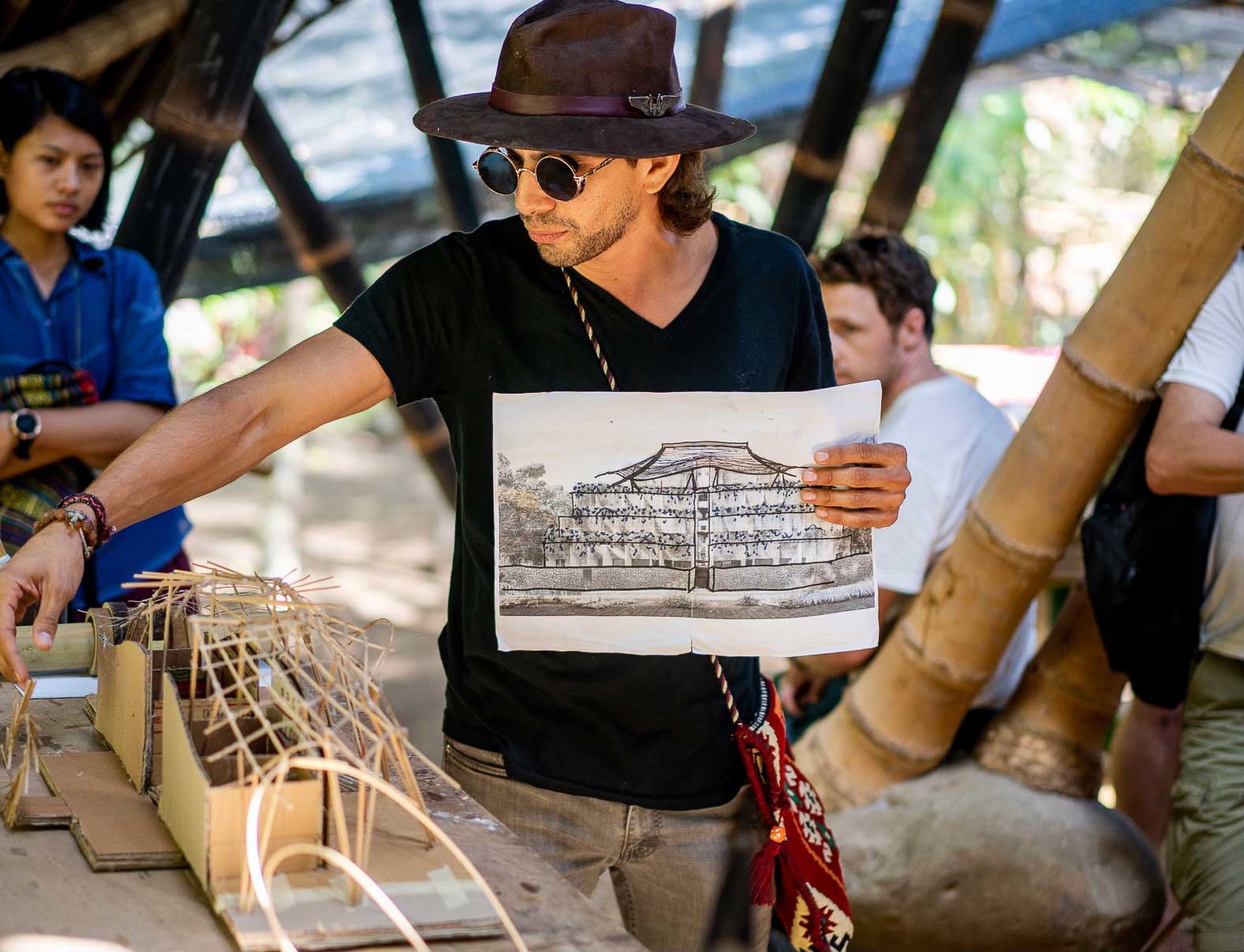 4. Building A Bamboo Structure
Bamboo models are essential in communicating your design easily to bamboo builders. Bamboo structural drawings can be confusing and hard to read. Every piece of bamboo and every model making stick represents a bamboo pole in the full-scale building. Your bamboo model is the blueprint for your construction. Carpenters and bamboo builders can easily read models; they measure each pole of bamboo and replicate this in the full-scale bamboo building. In addition a bamboo model is also used to compile the bill of materials required for the project.
Finally, the bamboo model allows for a conversation to be had with the building team. Once your bamboo model is complete you will be able to approach the bamboo builders to discuss the process for construction. The model will give the bamboo construction team the chance to provide feedback and suggestions for the building techniques they will use and perhaps elements of the design they might recommend changing based on their skill and ability, team size, timeframe, and budget.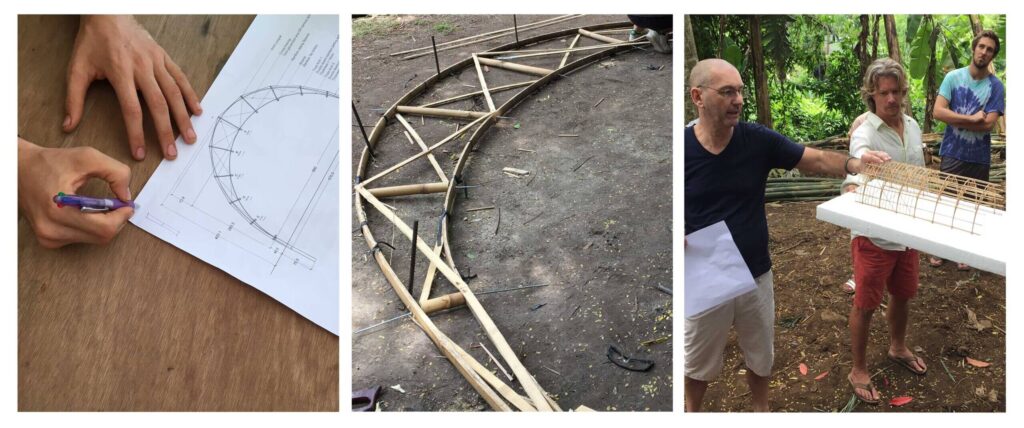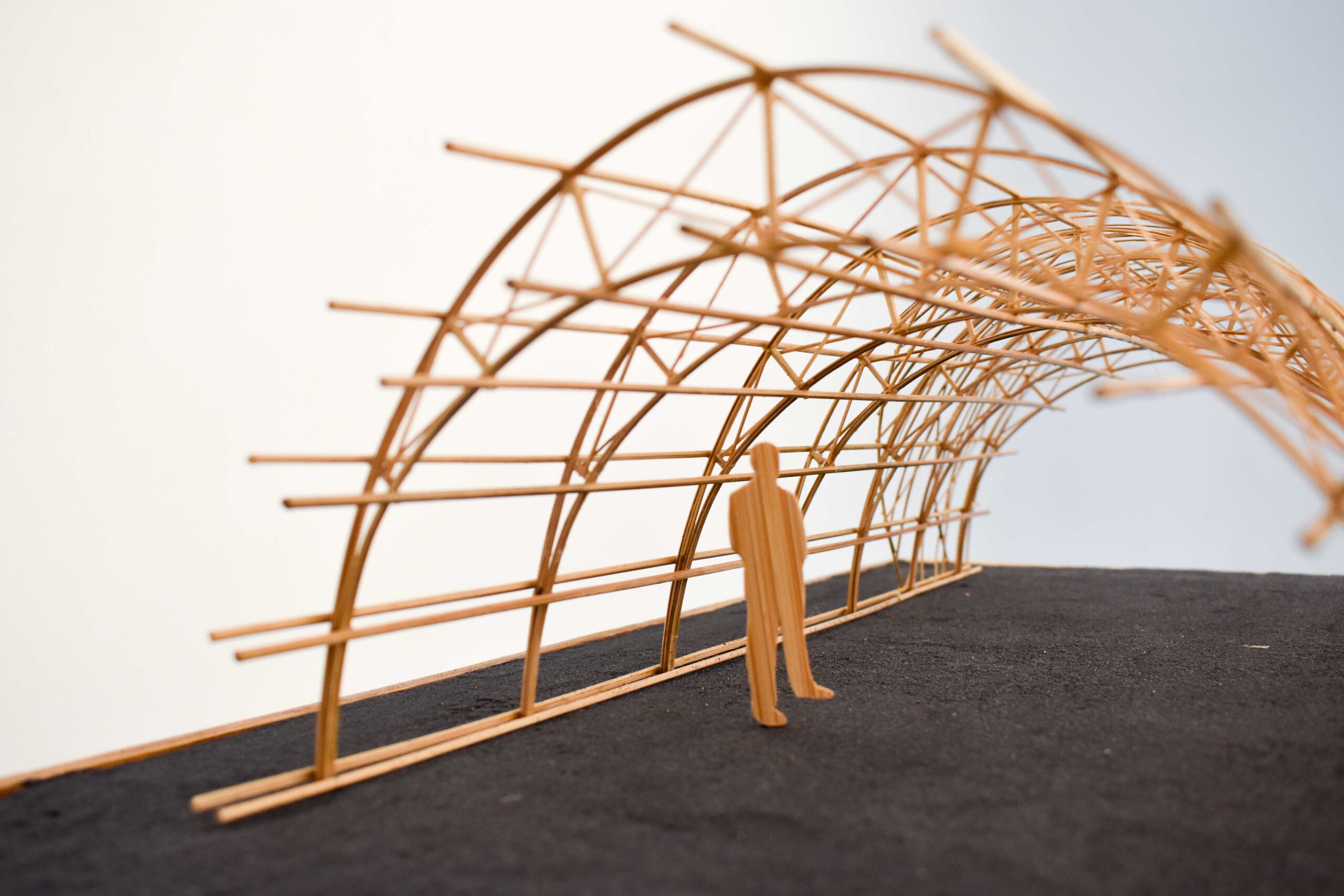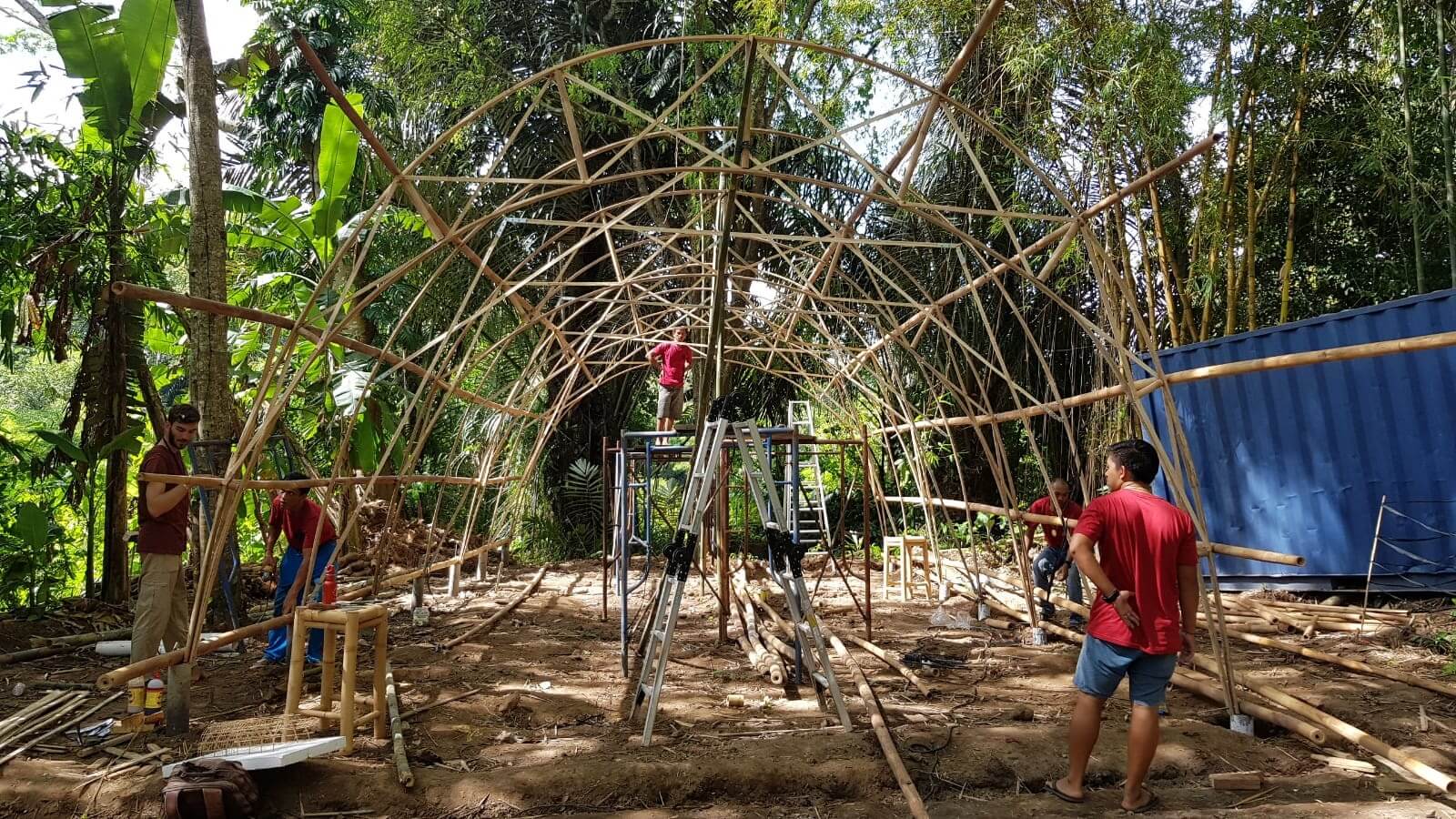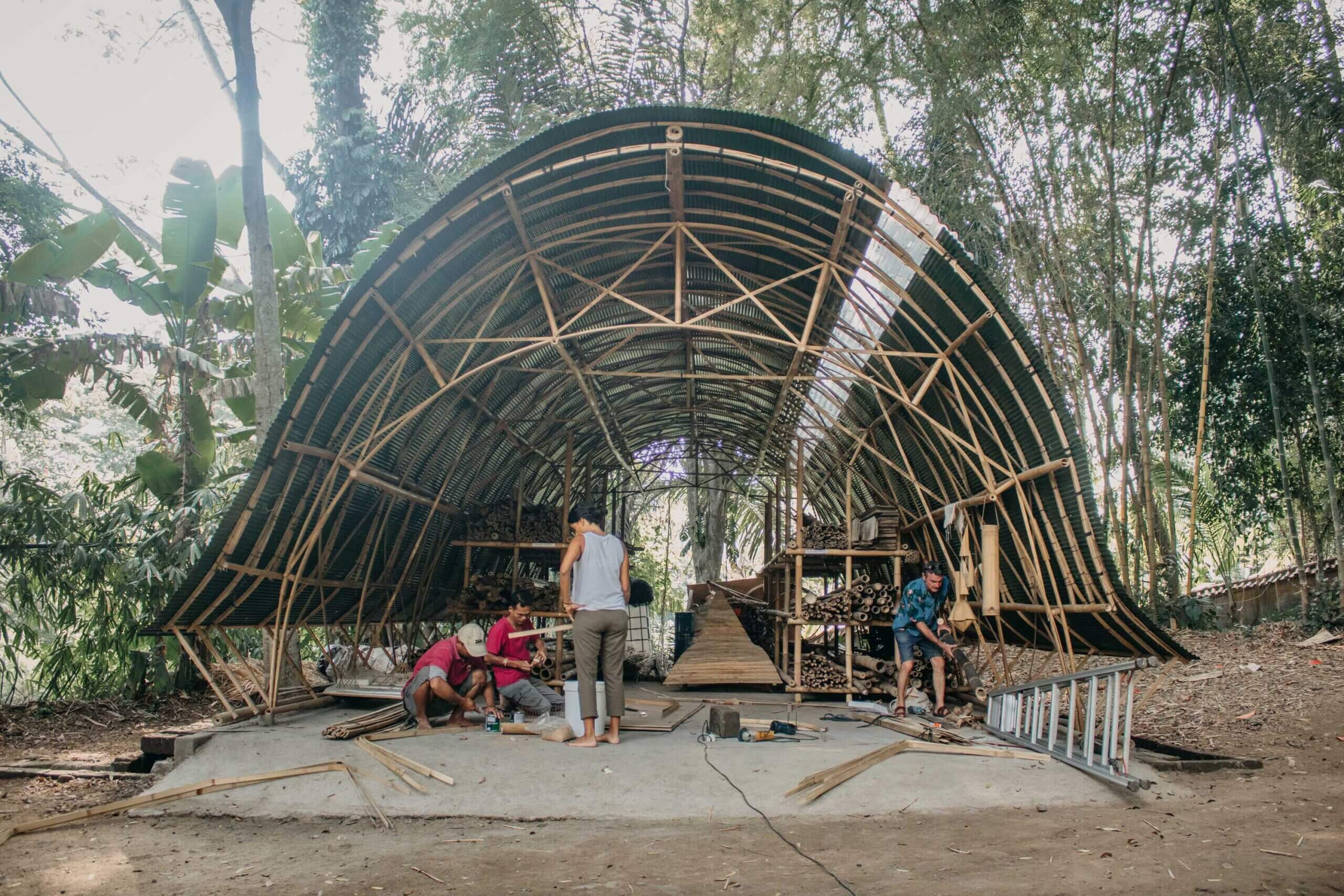 Bamboo model making is an art form that requires skill and experience to master. If you want to build with bamboo and you are wondering where to begin, without a shadow of a doubt you must begin with building bamboo models. Build 10, 15, build 20 bamboo models! With every bamboo model you build you will learn and discover something new.
If you need expert guidance on getting started with building your own conceptual and construction bamboo models or if you have a design idea or a project in mind but need help to translate this into your very own bamboo models and develop your idea further, we can help you!
JOIN THE ONLINE BAMBOO MODEL-MAKING COURSE STARTING THIS JUNE 3RD!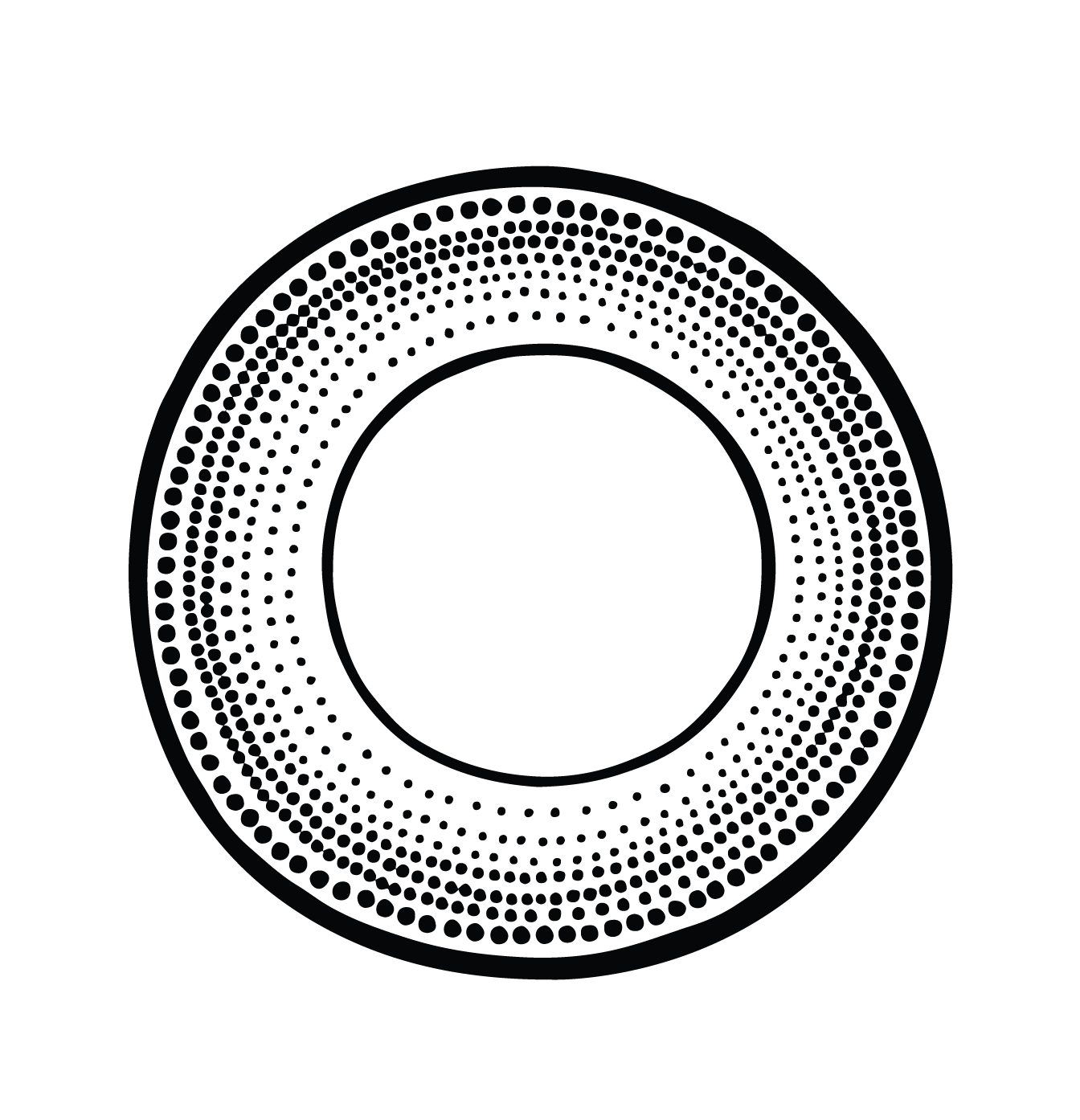 About the author
Maria Farrugia & Sai Goutham
|
Director & Research & Development Manager
Maria is the Bamboo U Director and Sai Goutham is the Research & Development Manager. Together they formulate ideas, write content and create illustrations to share knowledge of bamboo architecture and design.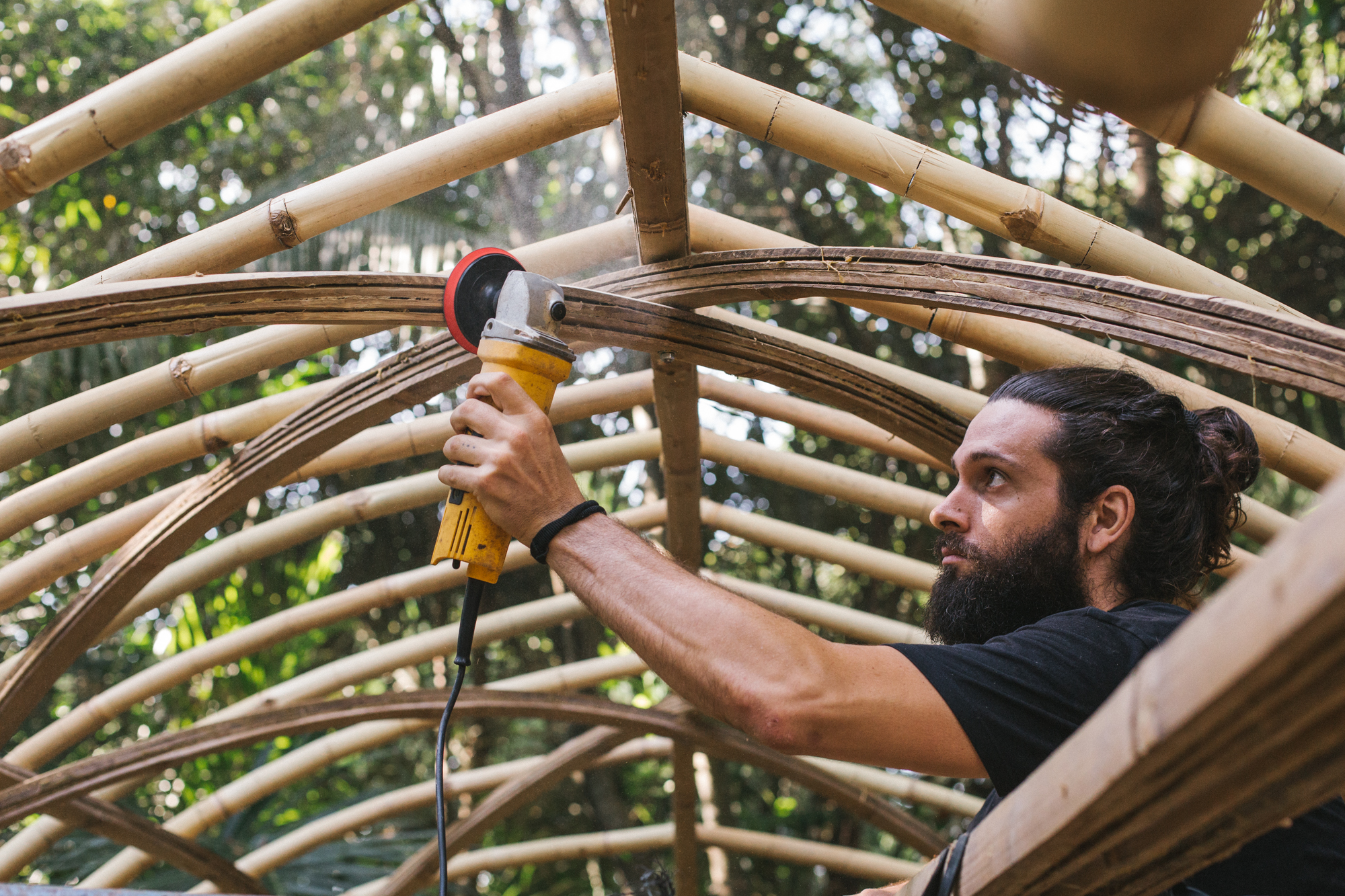 October 20-31, 2023
The 11 Day Bamboo Build & Design Course in Bali
In 11 days, we'll show you how to build bamboo structures we'll share all that it takes to build with nature.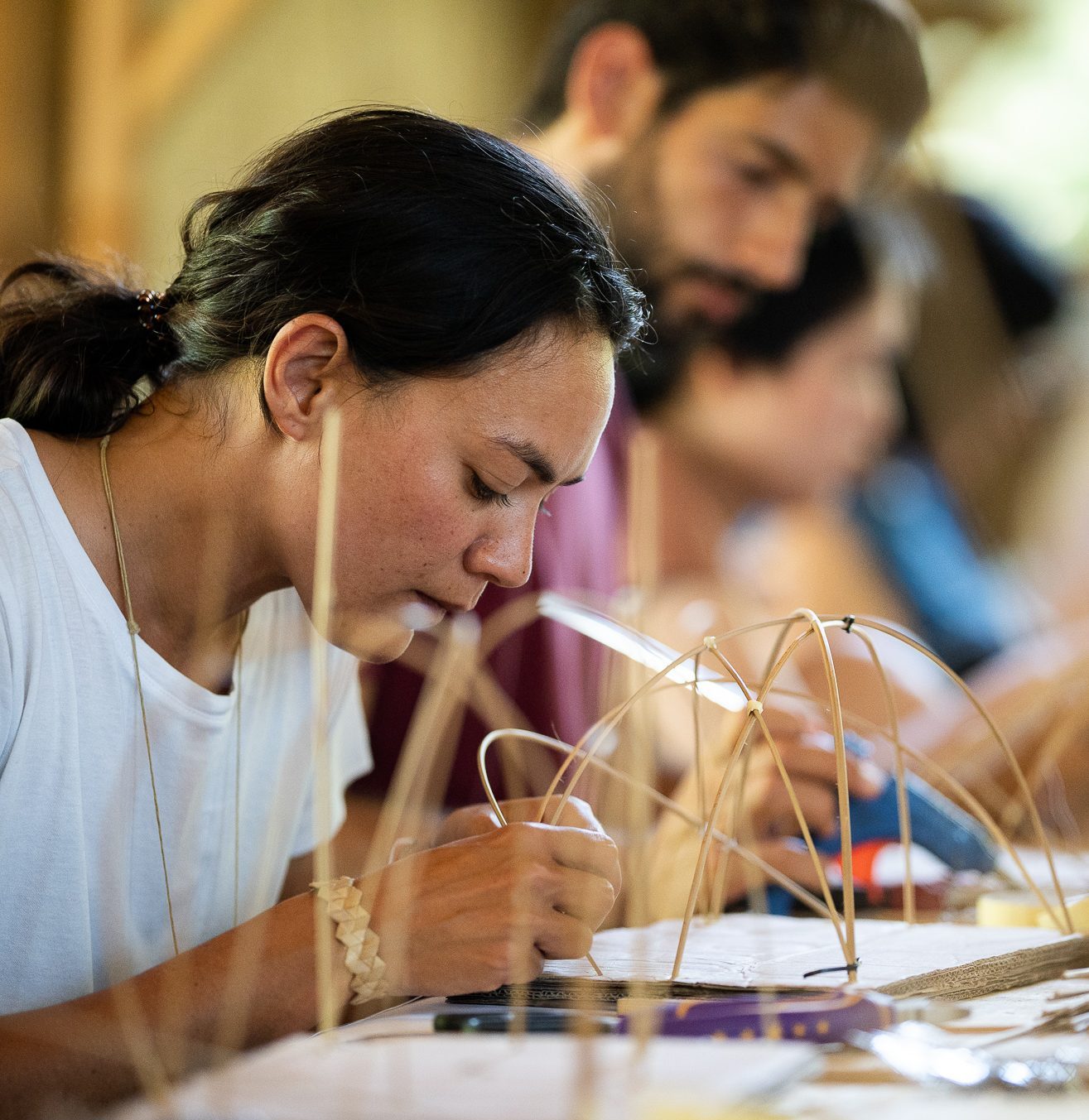 2024
The Fundamentals of Building with Bamboo Online Course
All the fundamentals you need to get you started working with bamboo. Deep dive into cinematic videos and step-by-step guides that will provide you with a strong understanding of bamboo as a design and building material.