5 Essential Books About Bamboo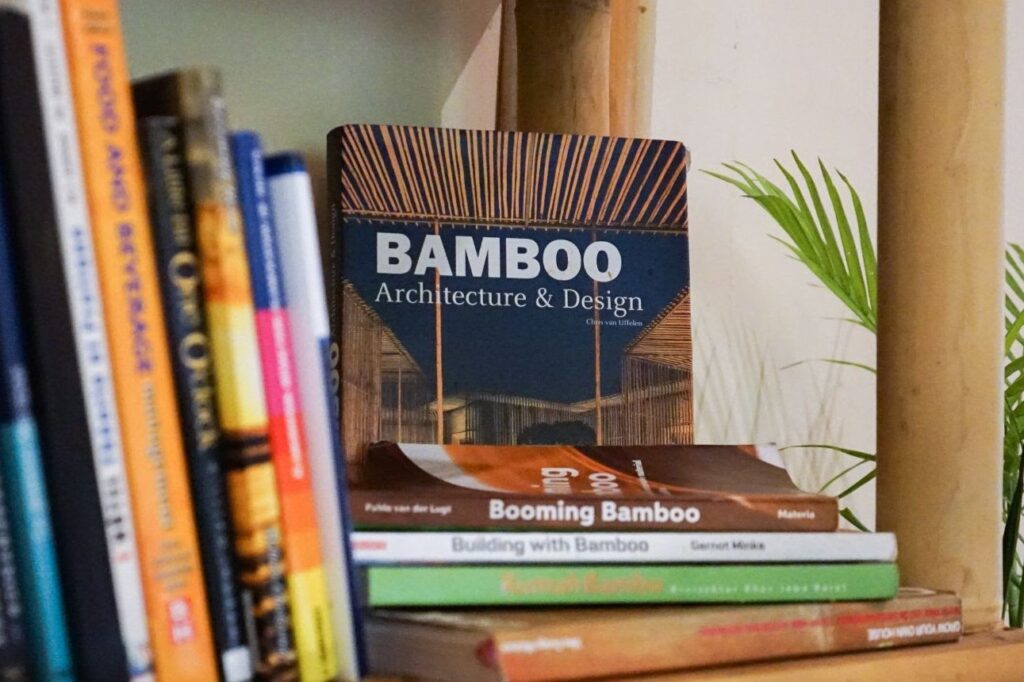 Throughout our Bamboo U Courses, both online and in-person, we frequently get asked which books we recommend to go deeper into bamboo design and construction. And though there are many books about bamboo, few provide sufficient information to help a beginner in bamboo construction. The simple reason is that bamboo architecture in its modern form is still relatively new and undocumented. There is still so much to learn and research about bamboo design and construction!
Combined, the books we recommend in the list below complement our Bamboo U courses with the necessary information to understand the basics of bamboo as a plant and as a material for construction. We believe it is equally important to appreciate bamboo's natural properties as a grass before figuring out how to use it in everyday design and construction projects. A lot can be understood about bamboo by simply knowing how the material behaves in its natural state, before the processing and the transformation happens.
We find that a great book about bamboo should cover the essentials about bamboo as a natural resource, from how it is grown, harvested and then treated, as well as its characteristics as a sustainable building material. An excellent book goes even deeper into the subject by analysing joinery techniques and contemporary bamboo products.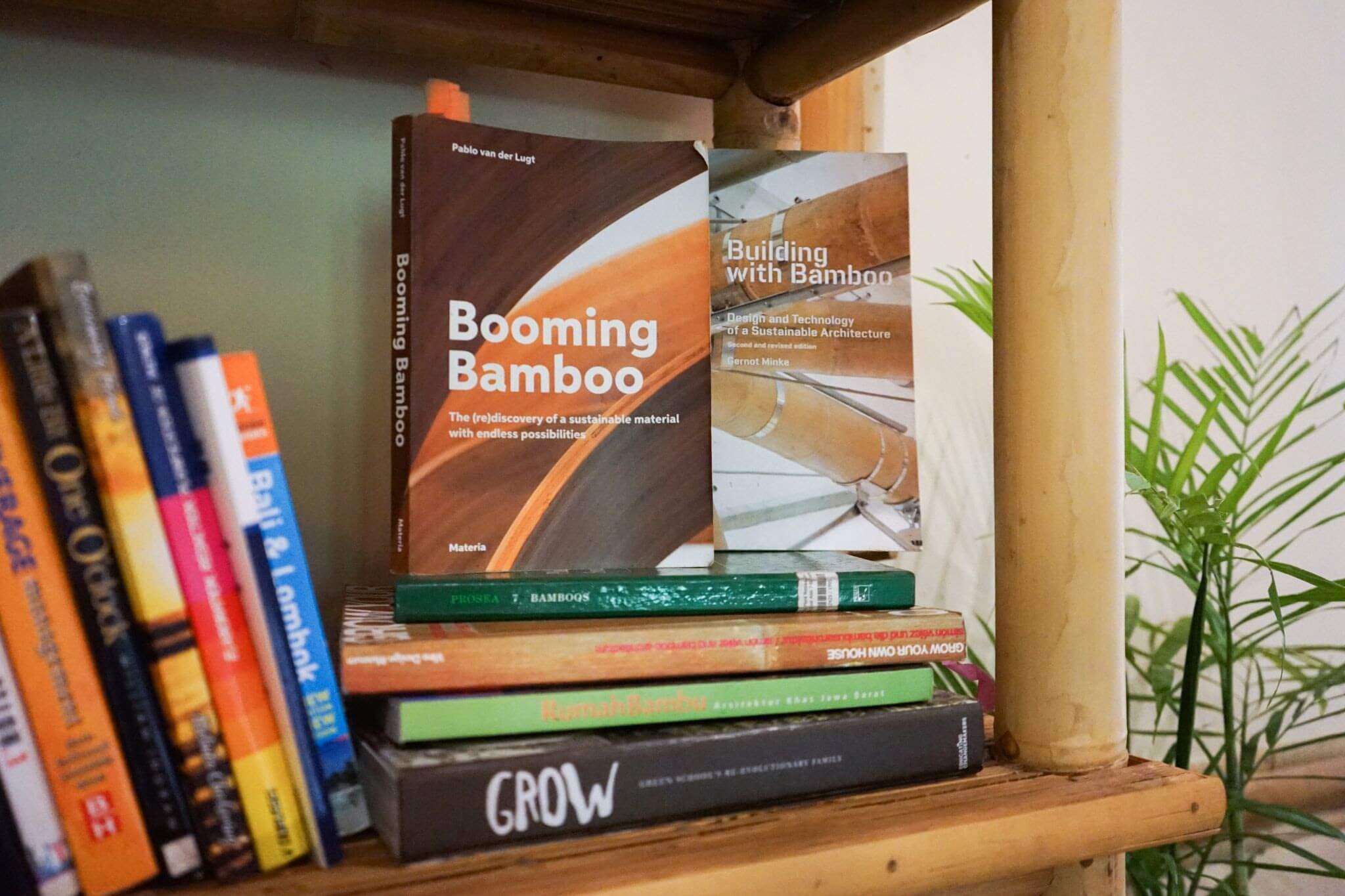 That being said, over time, there has been a small selection of books we frequently go back to as the backbone for our ongoing research and creative design process in the development of our bamboo courses and projects. Here is a compendium of the 5 essential books we believe you should have in your bamboo library: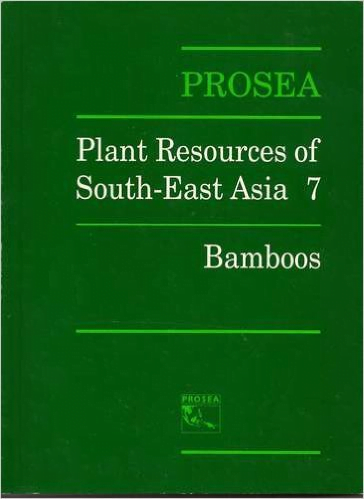 Prosea Series Vol. 7, Plant Resources of South-East Asia: Bamboos edited by S. Dranfield and E. A. Widjaja
Originally published in Bogor, Indonesia in 1995.
Co-written by one of the world's foremost experts in bamboo botany, this book explains in detail 45 different bamboo species as well as 30 other minor species which can be found around the world. This volume of the Prosea Series is all the more useful as it gives accurate, detailed and visual descriptions of the individual bamboo to help the reader identify the species. There are many illustrations throughout the book which also support the written content. It therefore becomes particularly useful to understand which species can be found in your area of the world as well as how to take advantage of them to make bamboo products fit for different parts of everyday life, such as construction, furniture, handicraft or even clothing.
For those who are especially fascinated by bamboo botany and horticulture, this is a must to have in your bamboo library.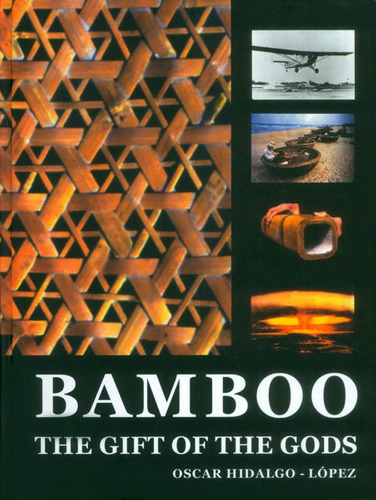 Bamboo: Gift of the Gods by Oscar Hidalgo-Lopez
Originally published in Bogotá, Colombia in 2003.
This book is one of the first books which truly documented the power of bamboo in construction, and it remains relevant to this day. Whenever a participant asks us which book to start their bamboo journey with, we often say that Bamboo: Gift of the Gods is a good place to start. What it lacks modern construction techniques and some of the more recent applications of bamboo in construction, it makes up for in its detailed knowledge of bamboo as a plant. A third of the book is dedicated to the different species which make up the Bambusoidae subfamily and its role in the natural environment.
The writer truly understood the value of bamboo, emphasising that it is more than a simple grass but something with an immense potential in our modern world.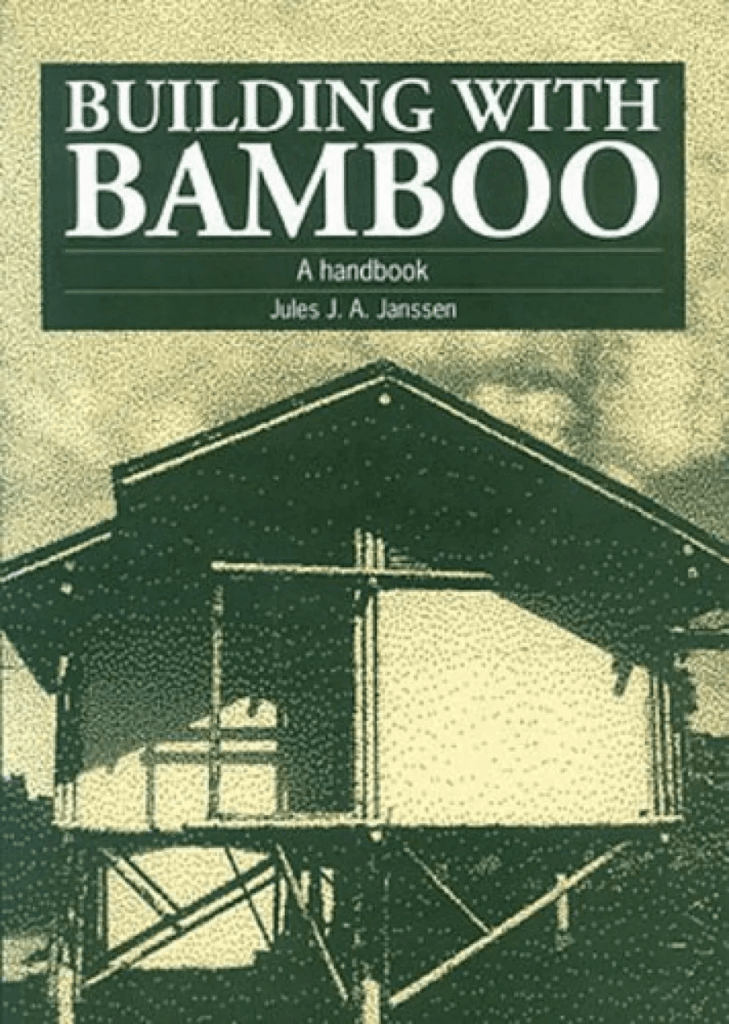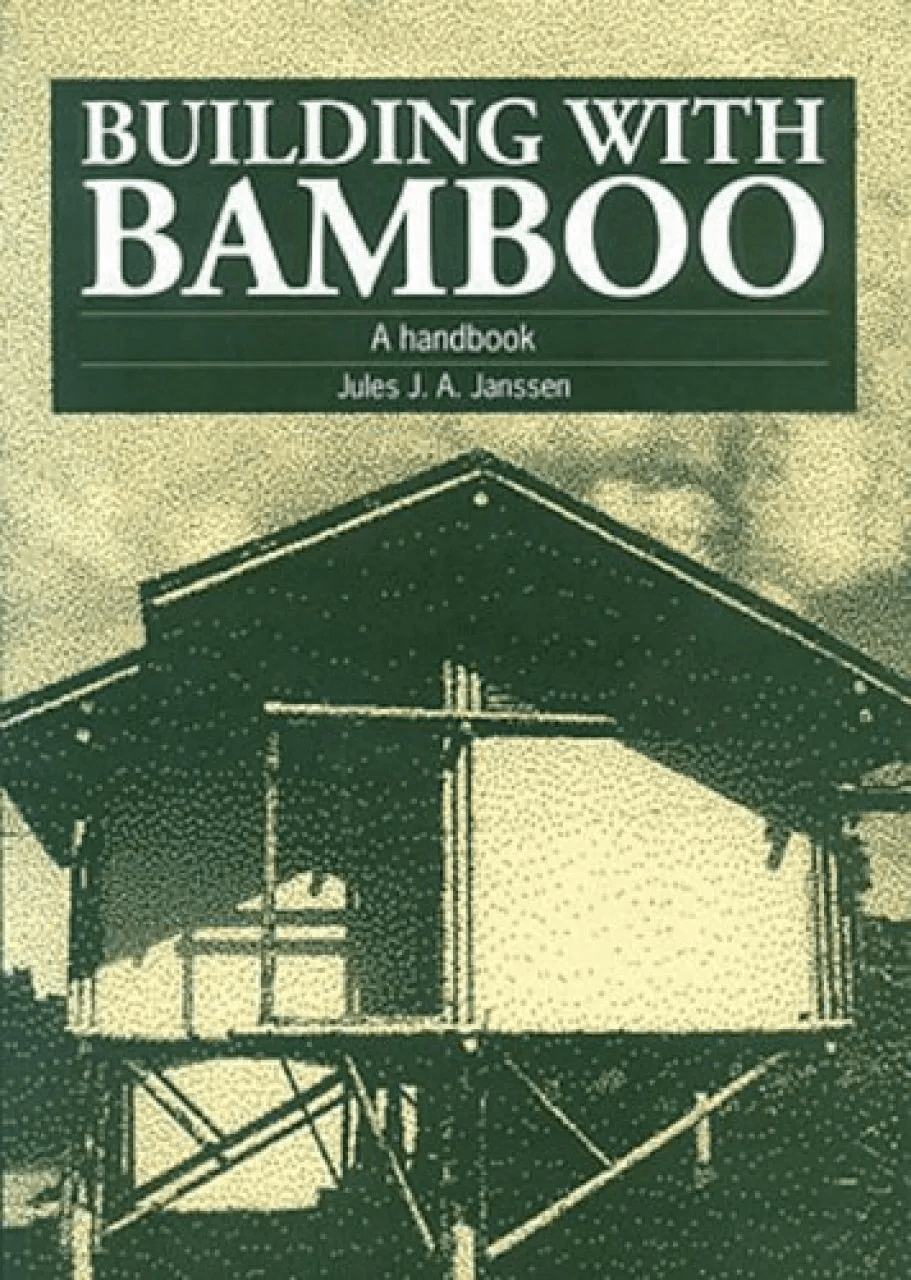 Building with Bamboo: A Handbook by Jules. J. A. Janssen
Originally published in 1988, with a revised edition in 2003
Inspired by Janssen's PhD research about bamboo construction, this book testifies to bamboo's history as a natural building material as well as its potential in modern construction. Though it is now much older than some of the other books in this list, it is particularly relevant as a study for the efficiency of traditional joinery techniques. Additionally, it explains how to make different construction elements, like doors, windows and ceilings. This is a very valuable feature for anyone interested in building with bamboo, particularly at a smaller scale.
The writer is one of the contemporary bamboo pioneers, closely working with INBAR (International Network of Bamboo and Rattan) and the World Bamboo Congress. He is known for setting an example to establish strong and reliable ISO standards for bamboo in the construction industry.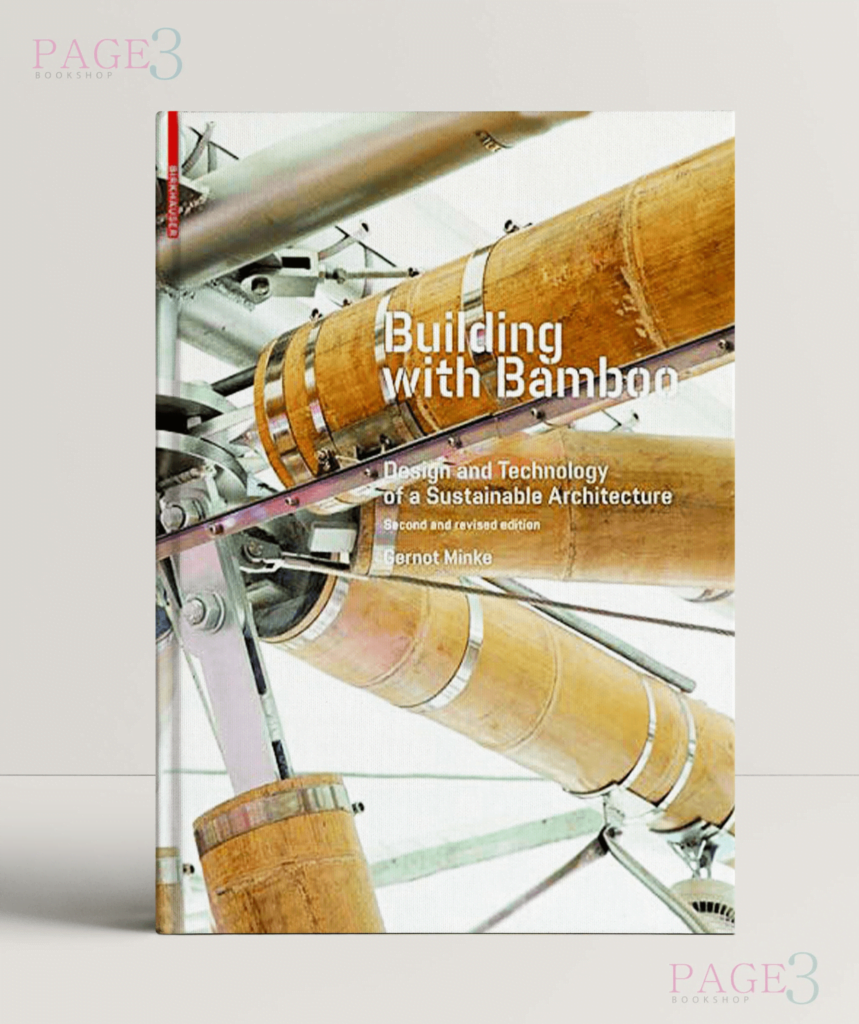 Building with Bamboo by Gernot Minke
Originally published in Basel, Switzerland in 2016.
For those more interested in understanding how to use bamboo in construction without necessarily learning everything you can about the plant, this book is a great resource. Simply put, the book analyses bamboo purely as a construction material, including which species are appropriate for your project, how to design joints with bamboo and what structural forms are particularly (in-)efficient. It expands on the knowledge we deliver during our courses in book form, making it a great accessory when you want to pursue your bamboo journey.
Though it can seem a bit intimidating because of its detailed approach to bamboo the building industry, the book is also well documented visually which adds to its appeal providing clear illustrations to its many.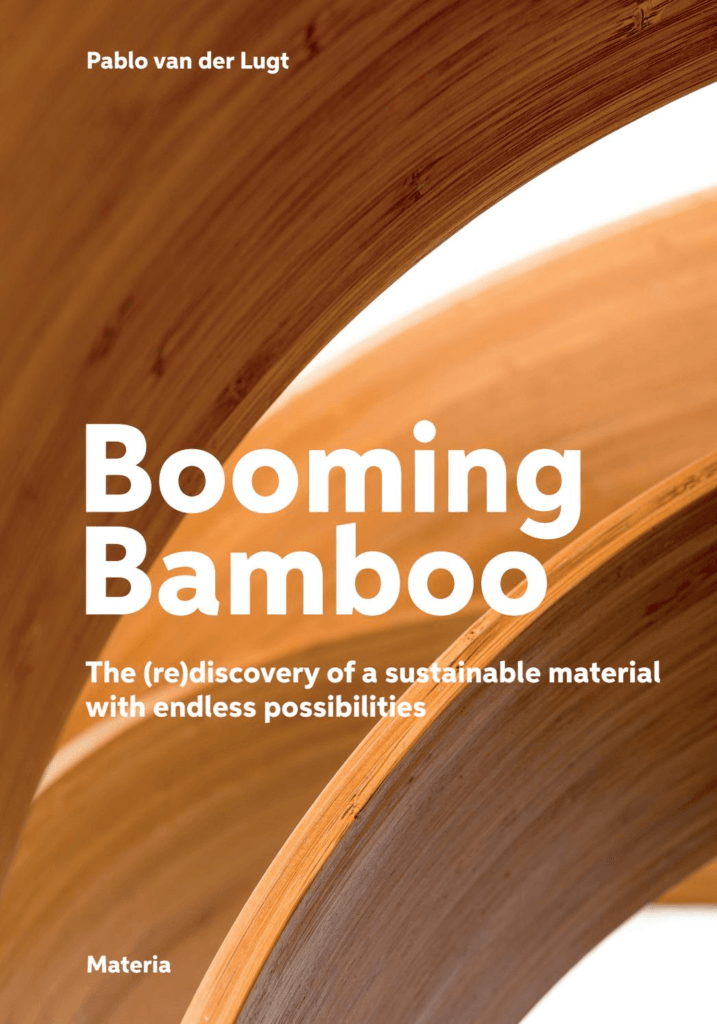 Booming Bamboo by Pablo van der Lugt
Originally published in Naarden, The Netherlands in 2017. Finally, the last essential book in our series is Booming Bamboo. We recommend this book to our participants more than any other during our courses. The simple reason for that is we think this book is particularly useful for our Bamboo U participants because it provides all the necessary information to understand how bamboo can contribute to a sustainable future, and not only as a construction material. It is packed with information about the role of bamboo in a sustainable circular economy and the impact it can have on the world. At the end, it also highlights the many different products which are being developed out of bamboo around the world and it is fascinating. In just six chapters, this book lays the groundwork to help explain how bamboo is a natural resource fit for a better future.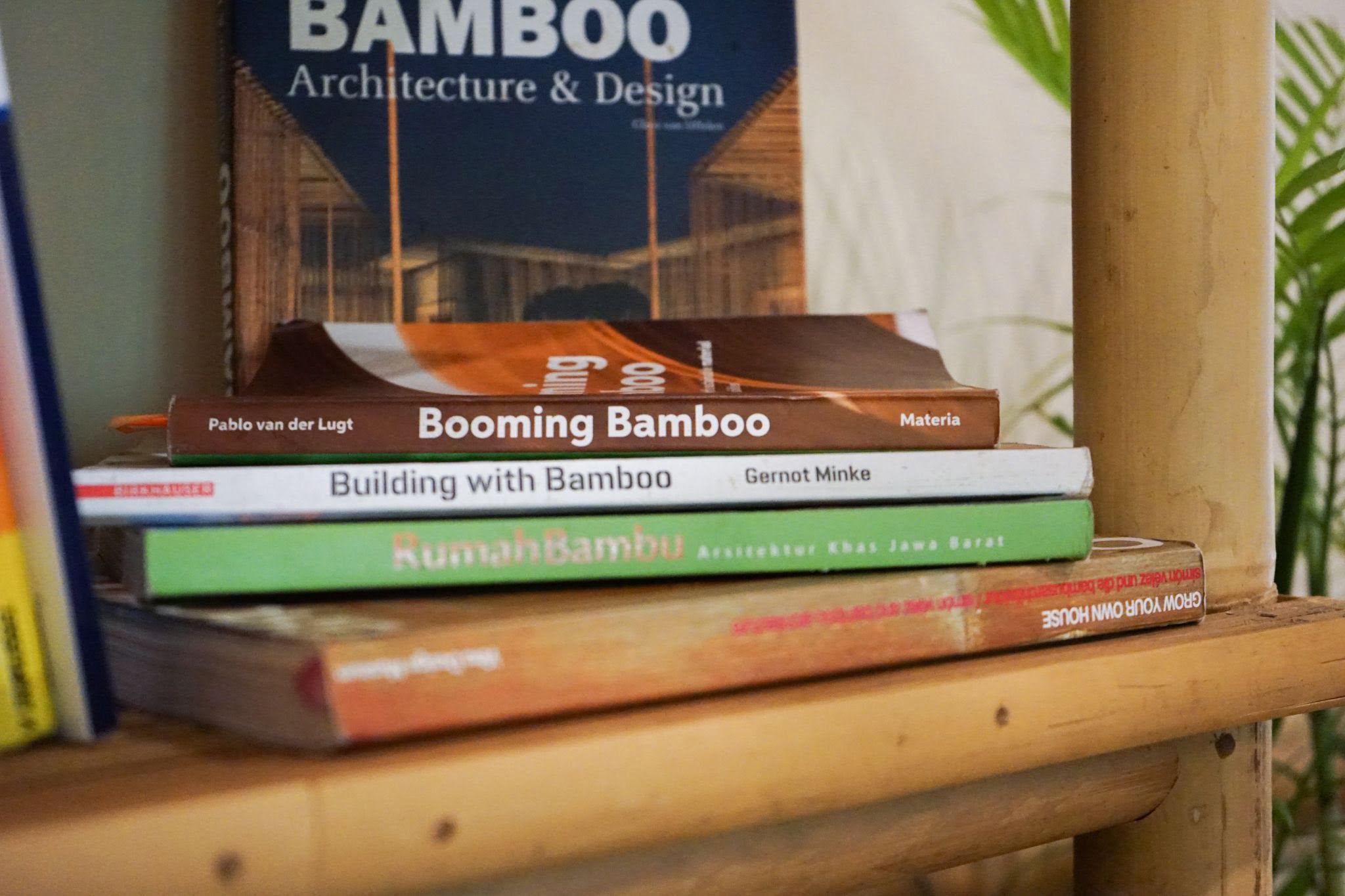 Other non-essential but recommended books:
The Book of Bamboo by David Farrelly
Grow Your Own House: Simon Velez and Bamboo Architecture by Simón Vélez, Alexander von Vegesack and Mateo Kries
Bamboo: Architecture and Design by Chris van Uffelen
Tomorrow's Timber: Towards the Next Bamboo Revolution by Pablo van der Lugt
New Bamboo: Architecture and Design by Marcelo Villegas, Ximena Londoño, Ximena Londono, Simon Velez, Gabriel German
Londono
Bamboo by Susanne Lucas
Bamboo by Simone Schleifer
Towards Resilient Bamboo Forestry by Arief Rabik and Ben Brown
When you start to learn something new, books are a natural resource to gravitate towards. For bamboo design and construction, this is no exception. The books we have cited in this list shape the knowledge we share during our courses and some of the authors, such as Elizabeth Widjaja and Pablo van der Lugt, are even guest lecturers during our Bamboo Online Immersion.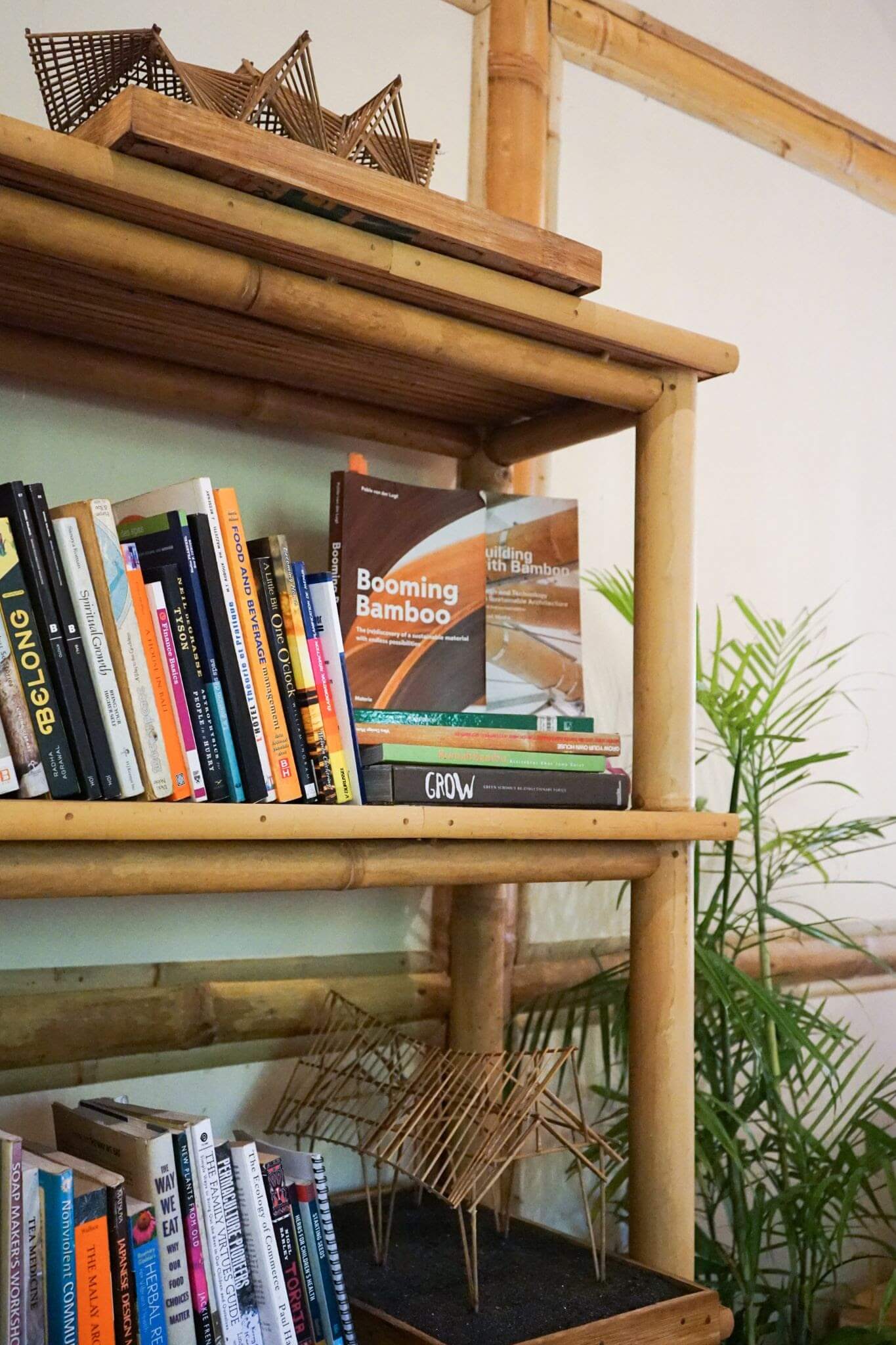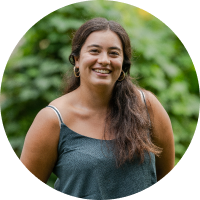 About the author
Cécile Durand
|
Management Consulting Professional
After finishing her Masters of Architecture at the University of Hong Kong where she wrote her thesis about bamboo construction for the rural communities of Bali, she now forms part of the Bamboo U Team as a Management Consulting Professional.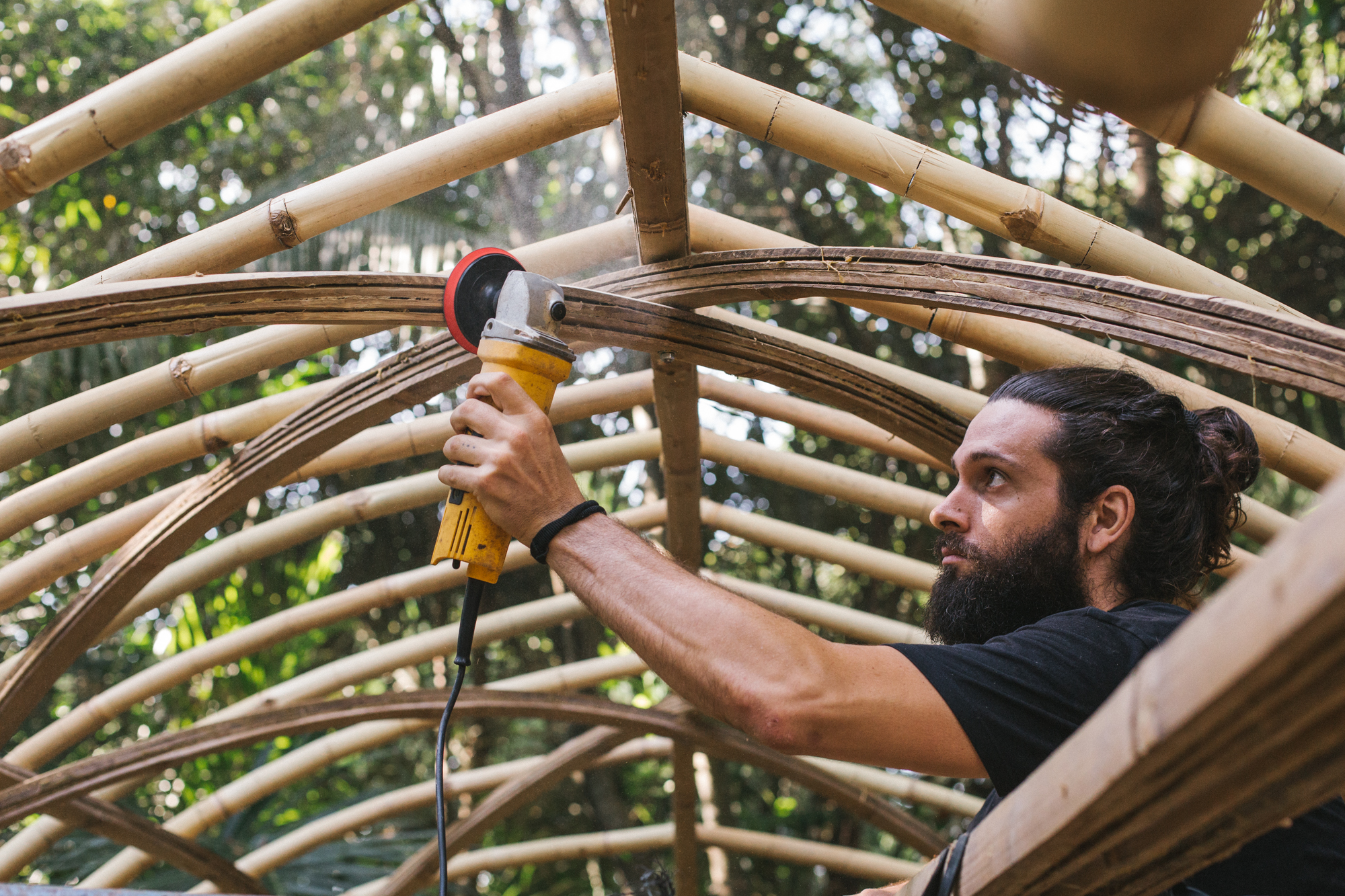 October 20-31, 2023
The 11 Day Bamboo Build & Design Course in Bali
In 11 days, we'll show you how to build bamboo structures we'll share all that it takes to build with nature.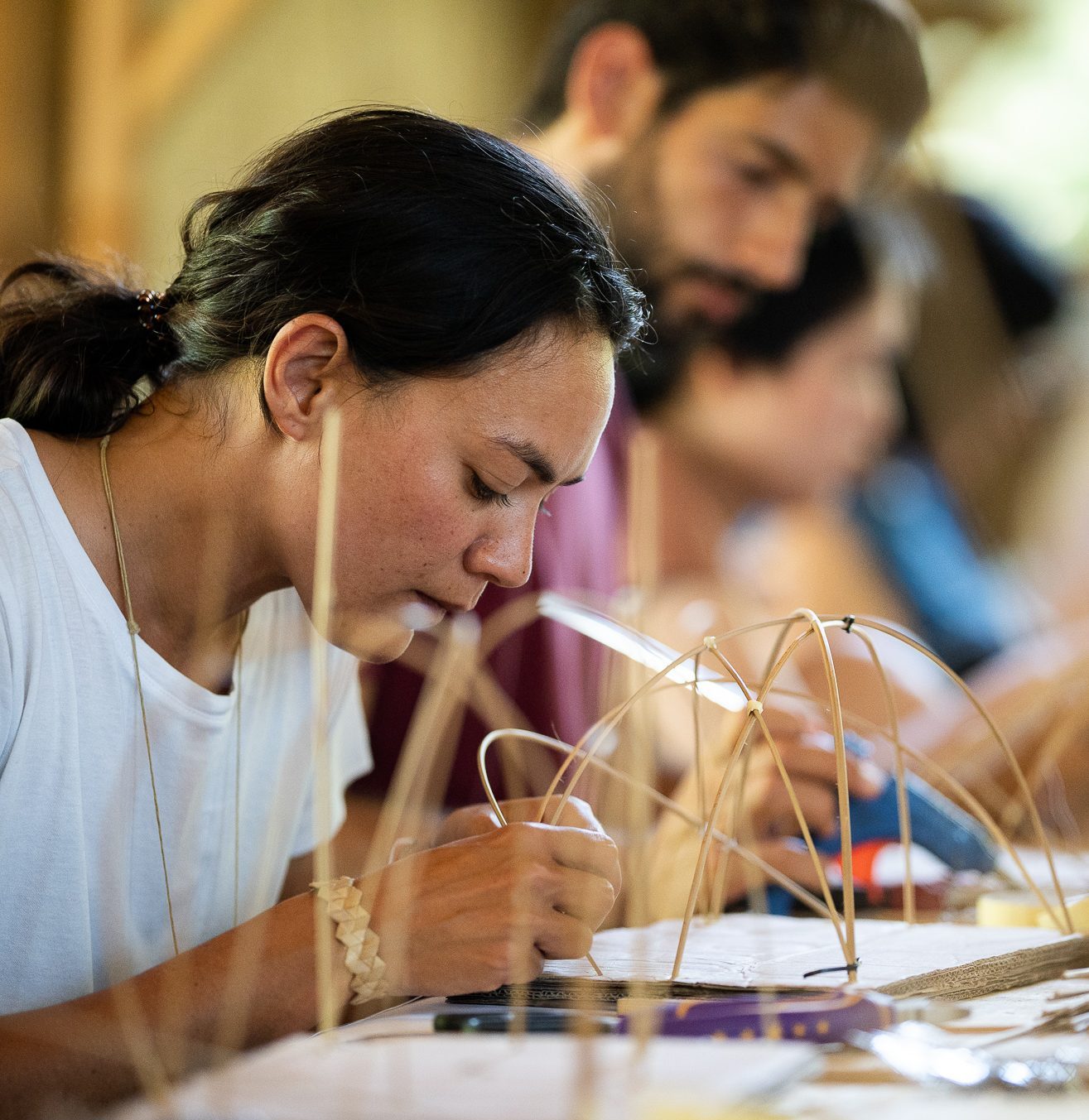 2024
The Fundamentals of Building with Bamboo Online Course
All the fundamentals you need to get you started working with bamboo. Deep dive into cinematic videos and step-by-step guides that will provide you with a strong understanding of bamboo as a design and building material.