Building A Bamboo Restaurant In Bali
By Maria Farrugia | July 1, 2022 | News -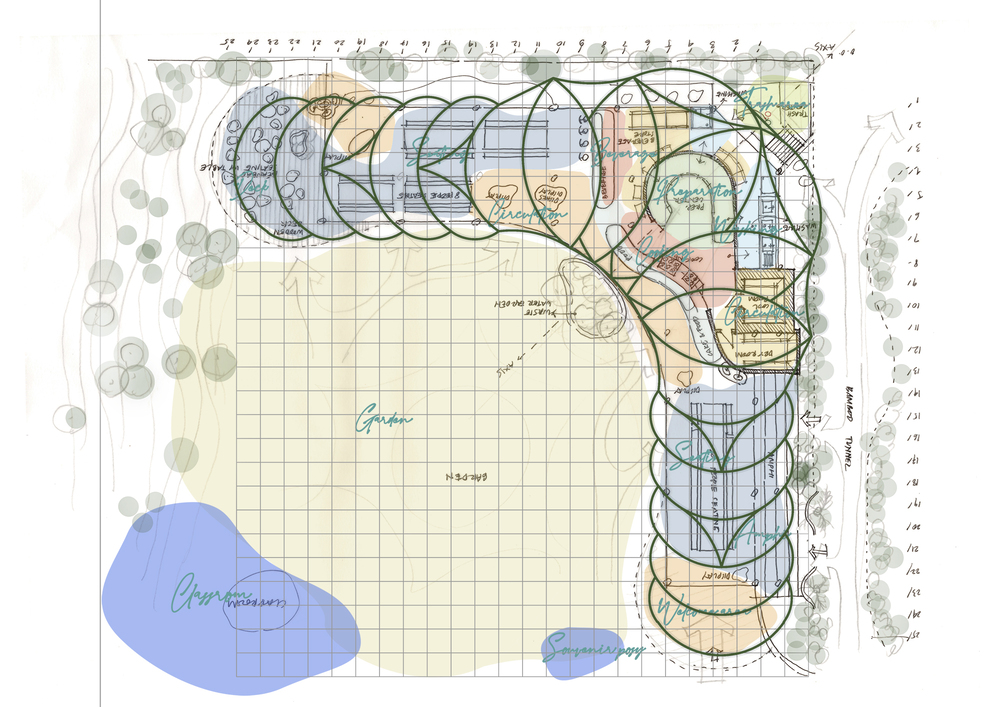 This August, join us in Bali and participate in the construction of a bamboo restaurant on The Kul Kul Farm.
Over the years, with students, we've built a kitchen, a workshop space, office structures, yurts, a sugar processing factory, a composting building, a rice farmer's hut, an electrical room, a nursery, hangout pods, a watch tower and a classroom.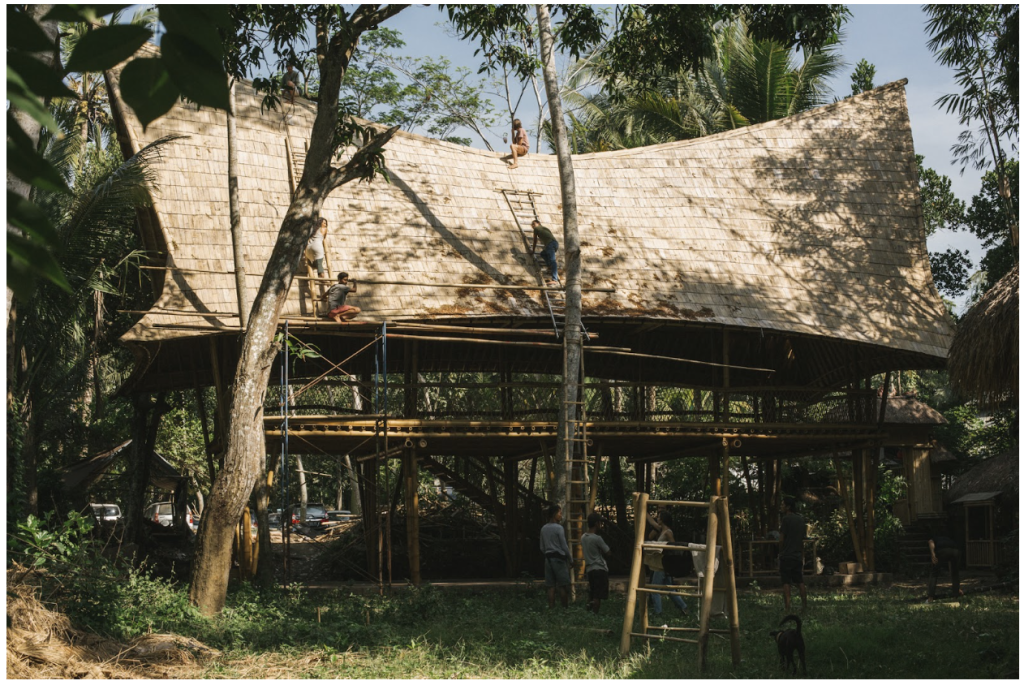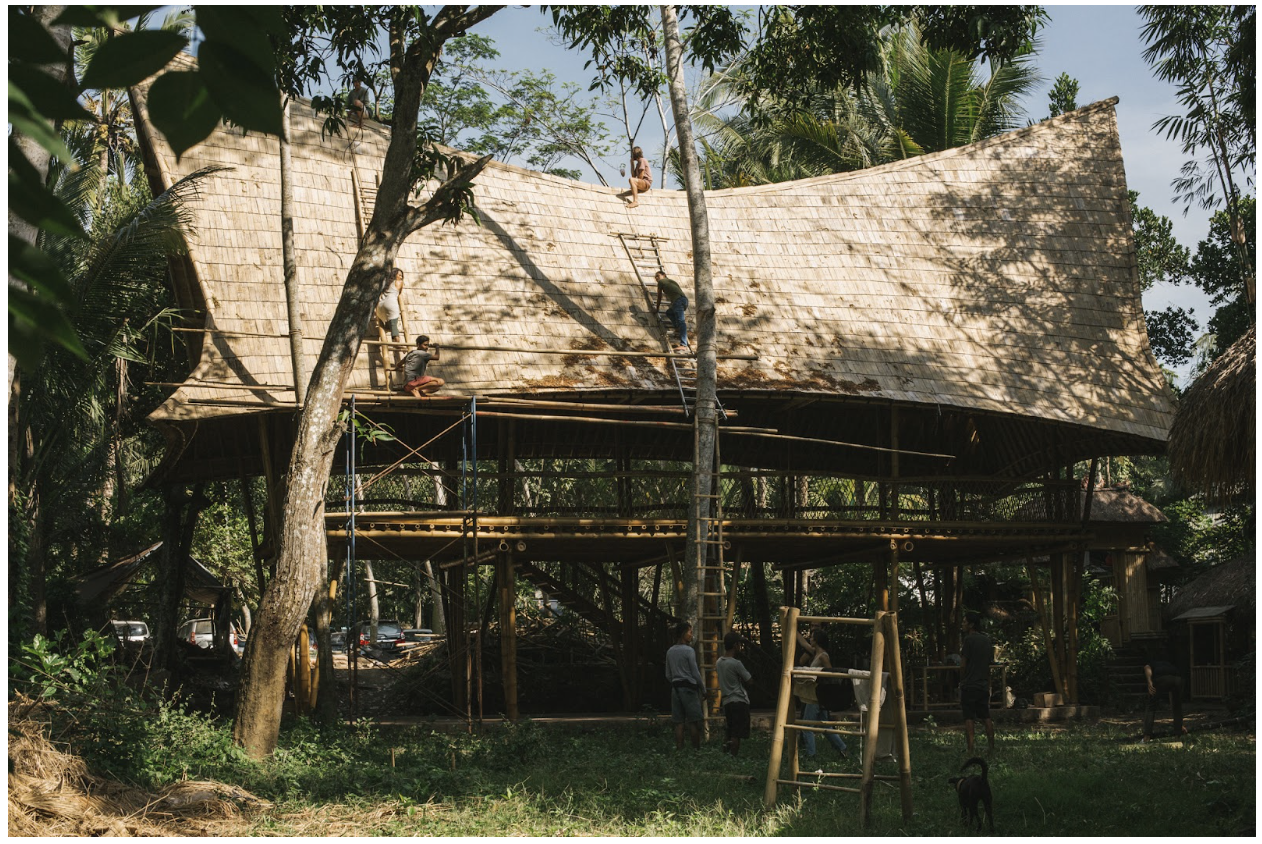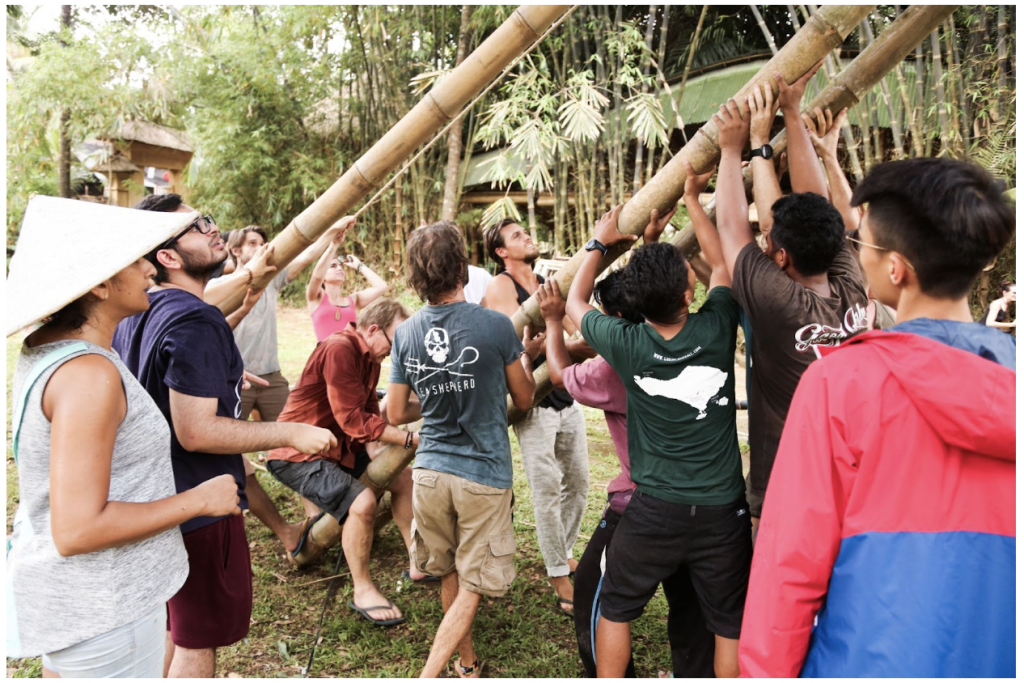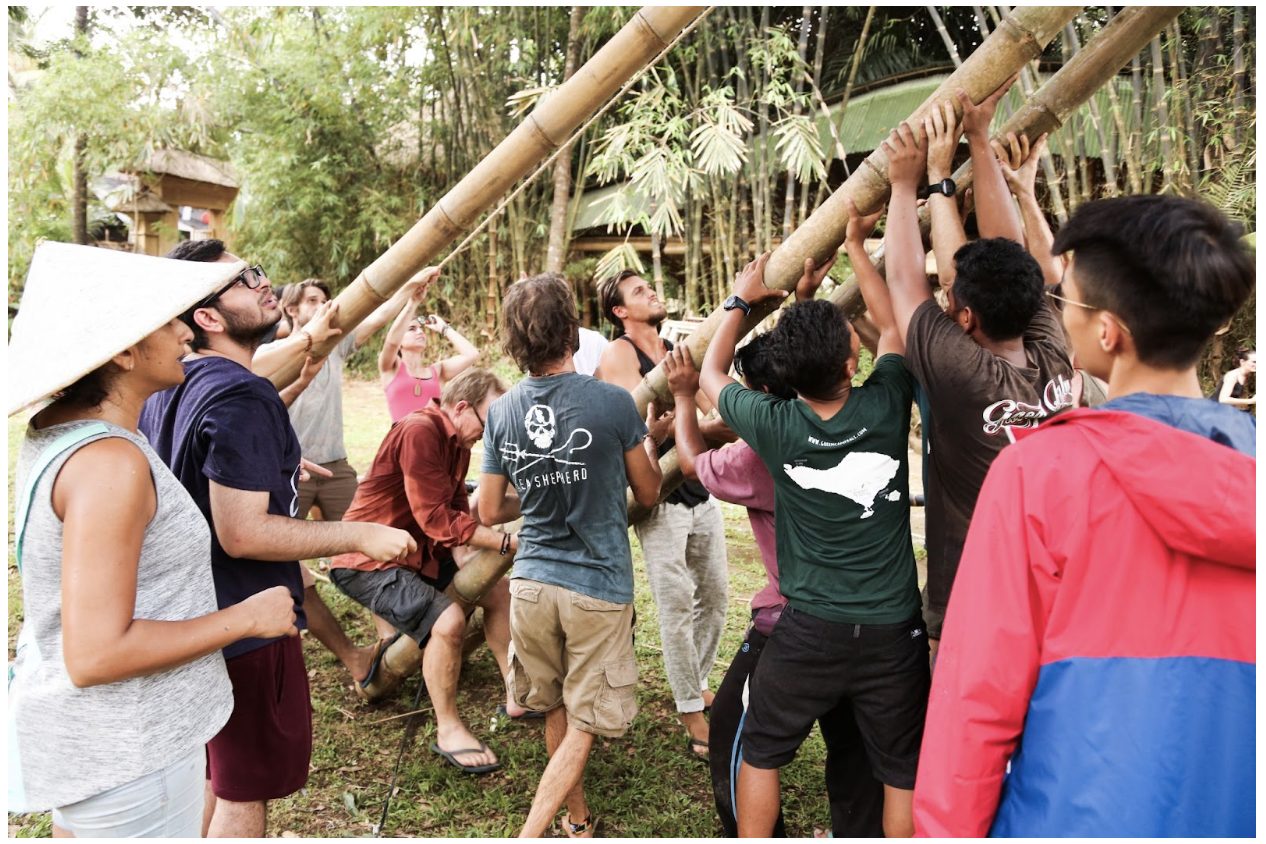 The Structure: A Bamboo Restaurant
During the upcoming courses in Bali we will be building a brand new bamboo restaurant on The Kul Kul Farm. We've been working behind the scenes on the drawings and conceptual model, and will be developing this concept further in time for our July 29th Build and Design Course and the following August 20th course.
The floor plan was drawn using a 1:50 scale; a large kitchen and dining area to accommodate 60 people including guests and staff. The curvilinear shape of the restaurant is in response to the surrounding gardens as well as a response to the anticipated flow of guests: arriving through the main path, besides vegetable gardens, and into the restaurant. The open- structure will accommodate multiple entry points through the structure. A mini amphitheater and wooden deck are being planned, in order to enjoy garden and river views.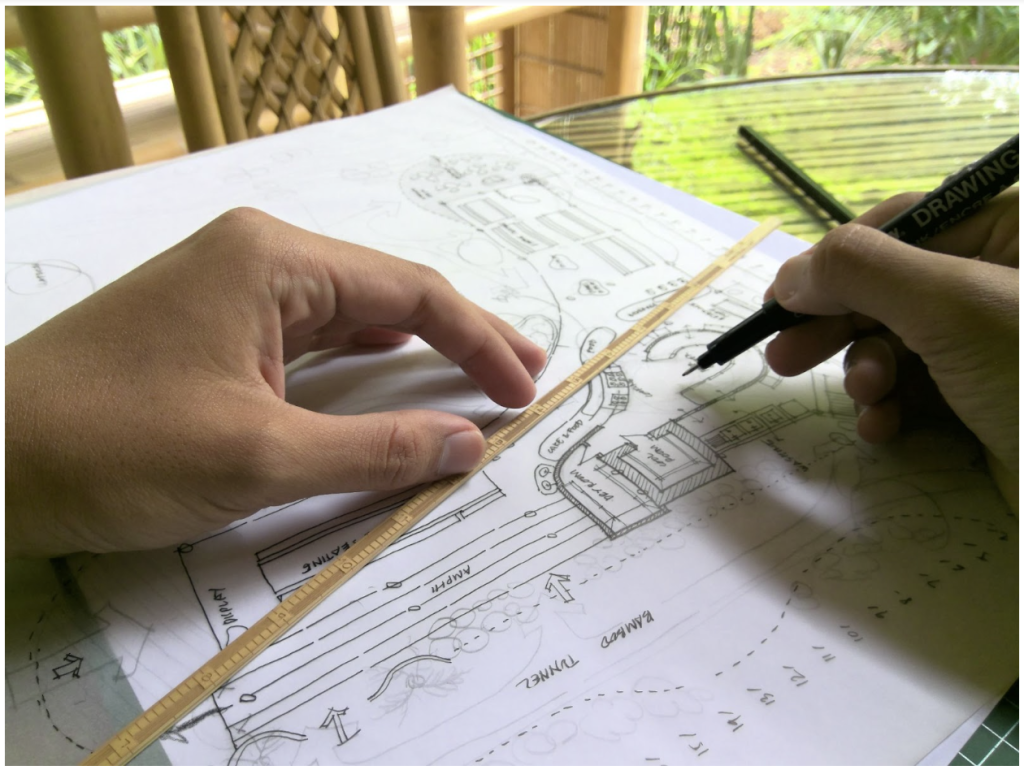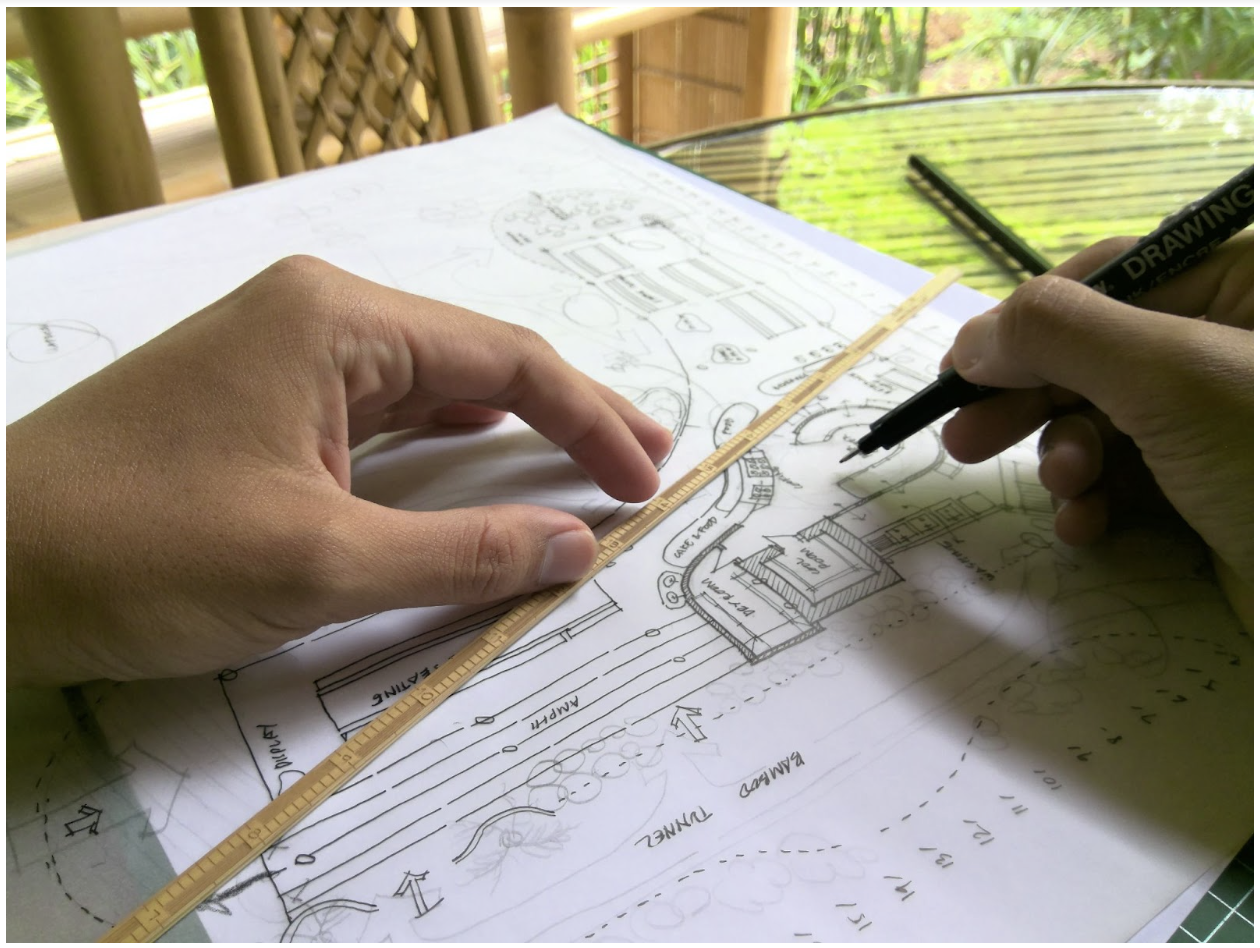 The Conceptual Bamboo Model
The conceptual model is being created as we speak using a 1:50 scale. We will be making use of a gridshell system that stack against one another and snake around the contour of the land. The ends of the building on either side will be raised up to catch the breeze coming up from the river valley, to allow for ventilation and airflow.
The maximum diameter for the largest arches is around 9m and the smallest around 5m, whilst the maximum height for the tallest arch is 7m and the shortest is 4m. It's big! To connect the main structures to one another, a smaller gridshell system is used as an overlap, protecting it from rain as well as being a feature that directs access to the inside of the building.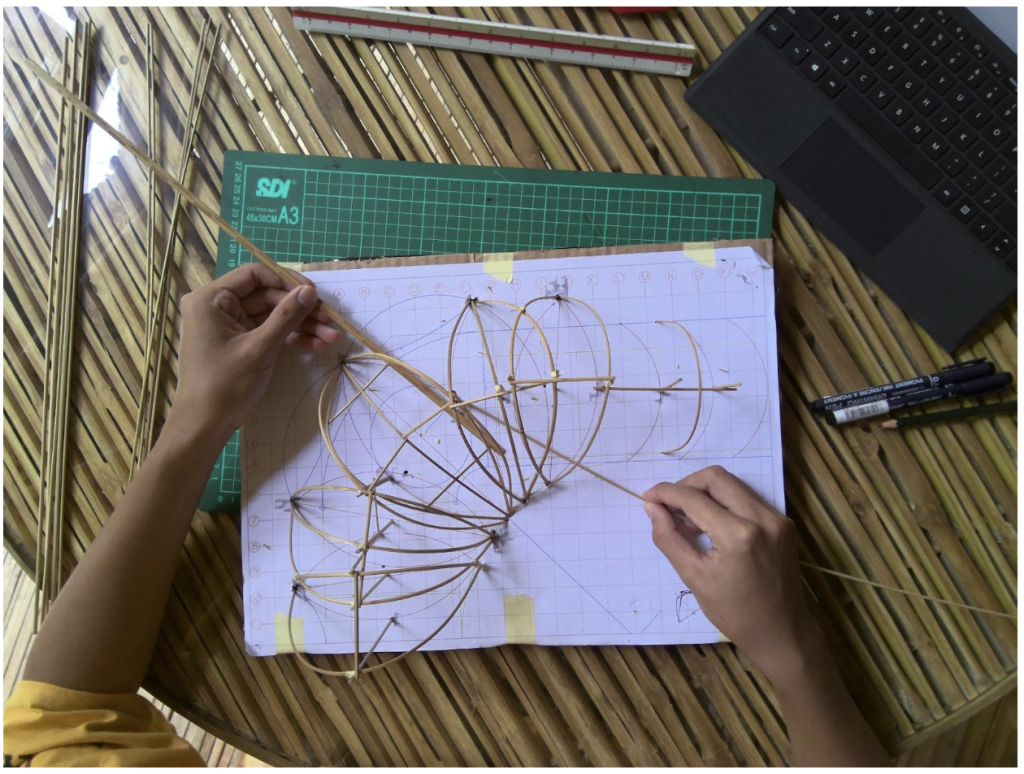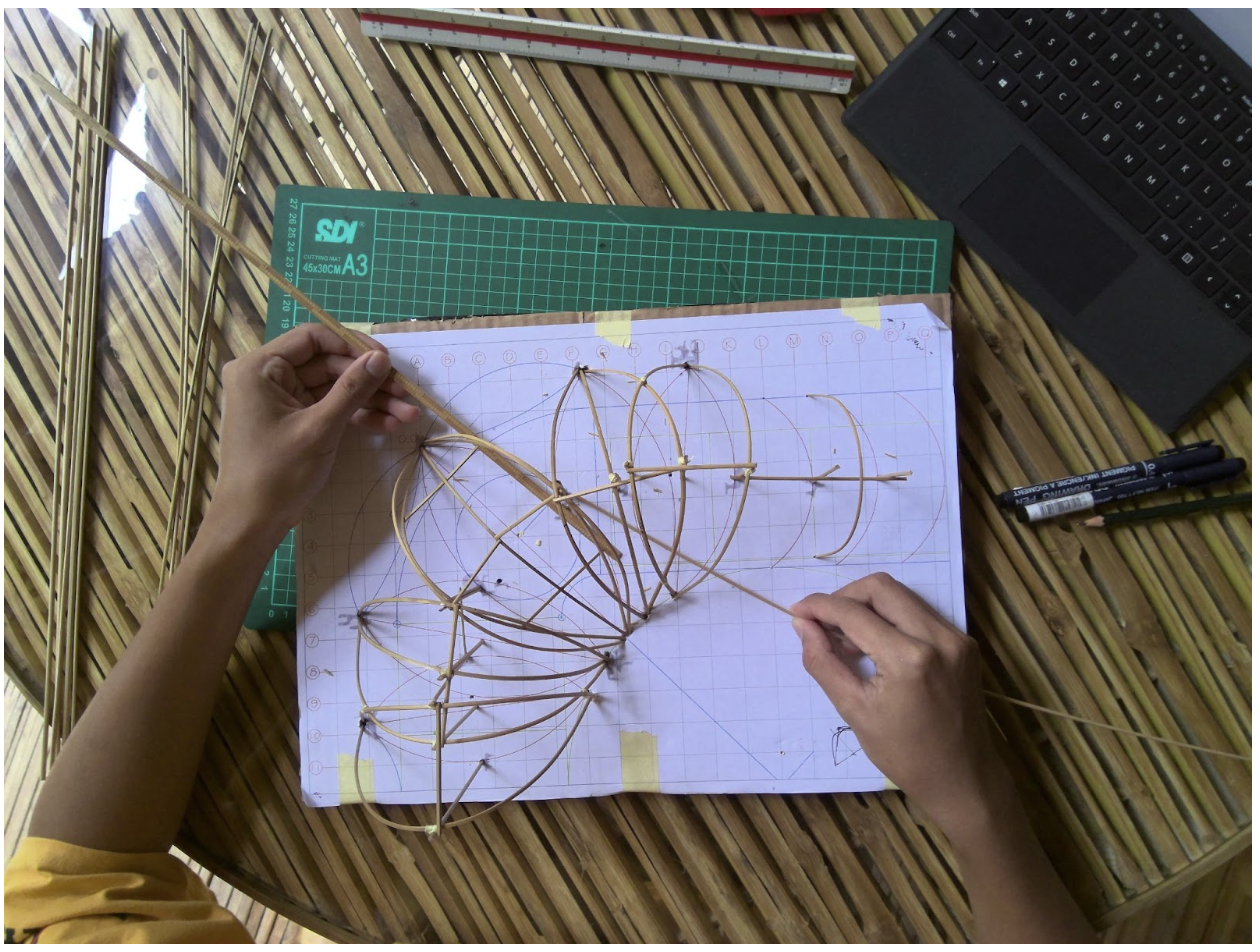 Are you keen to join us in building this bamboo restaurant? Join our next 11 Day Build and Design Immersion to participate!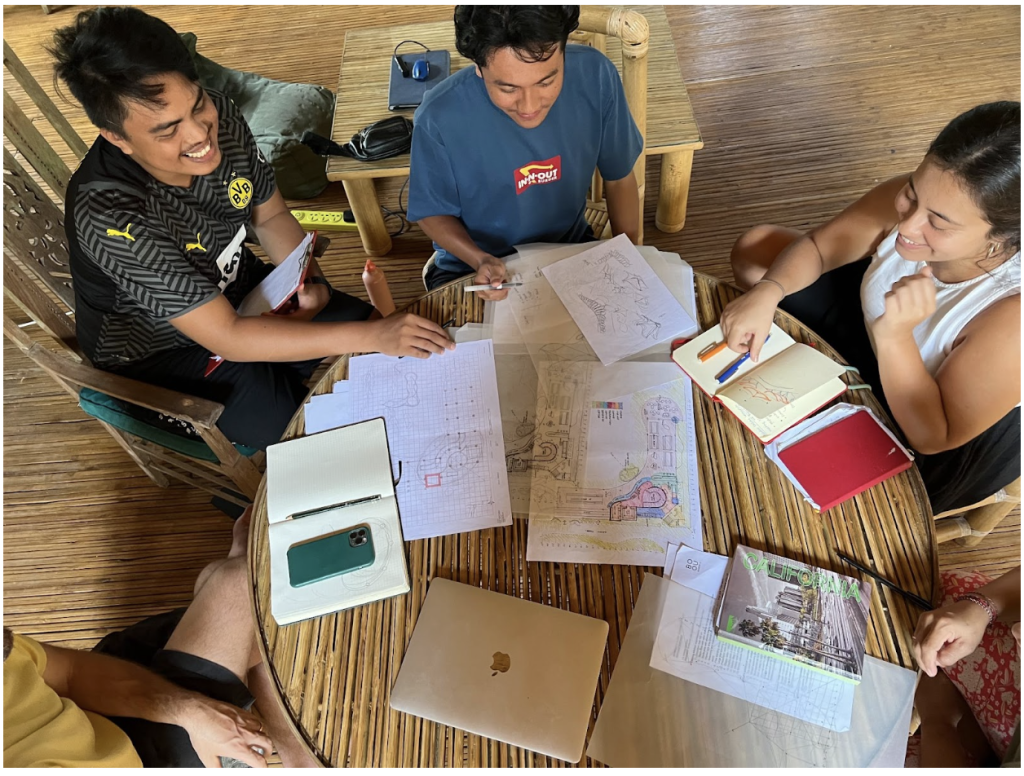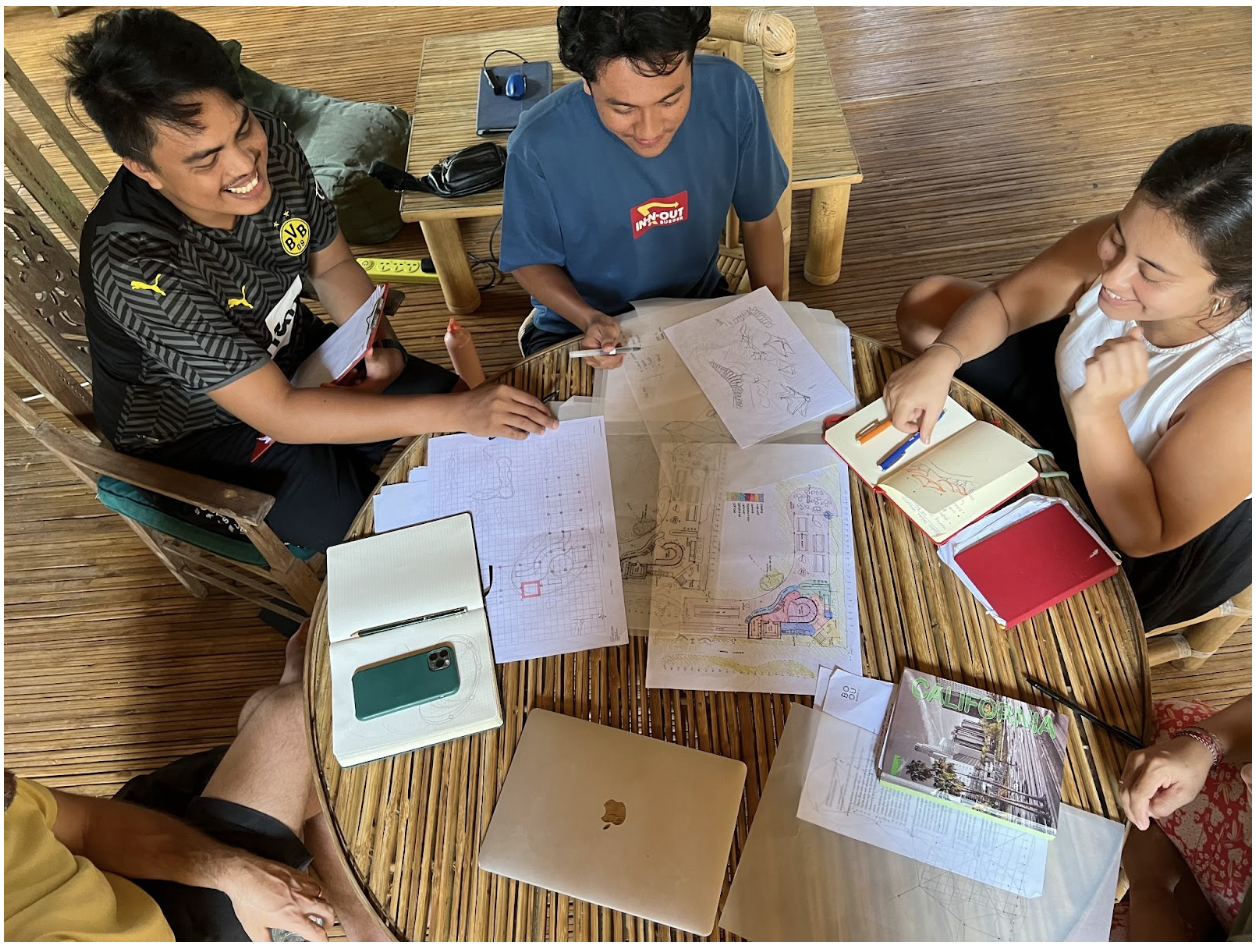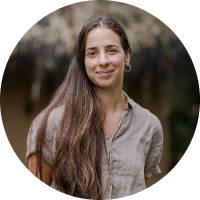 About the author
Maria Farrugia
|
Director
Bamboo U Co-Founder passionate about bamboo, sustainability, content creation and storytelling.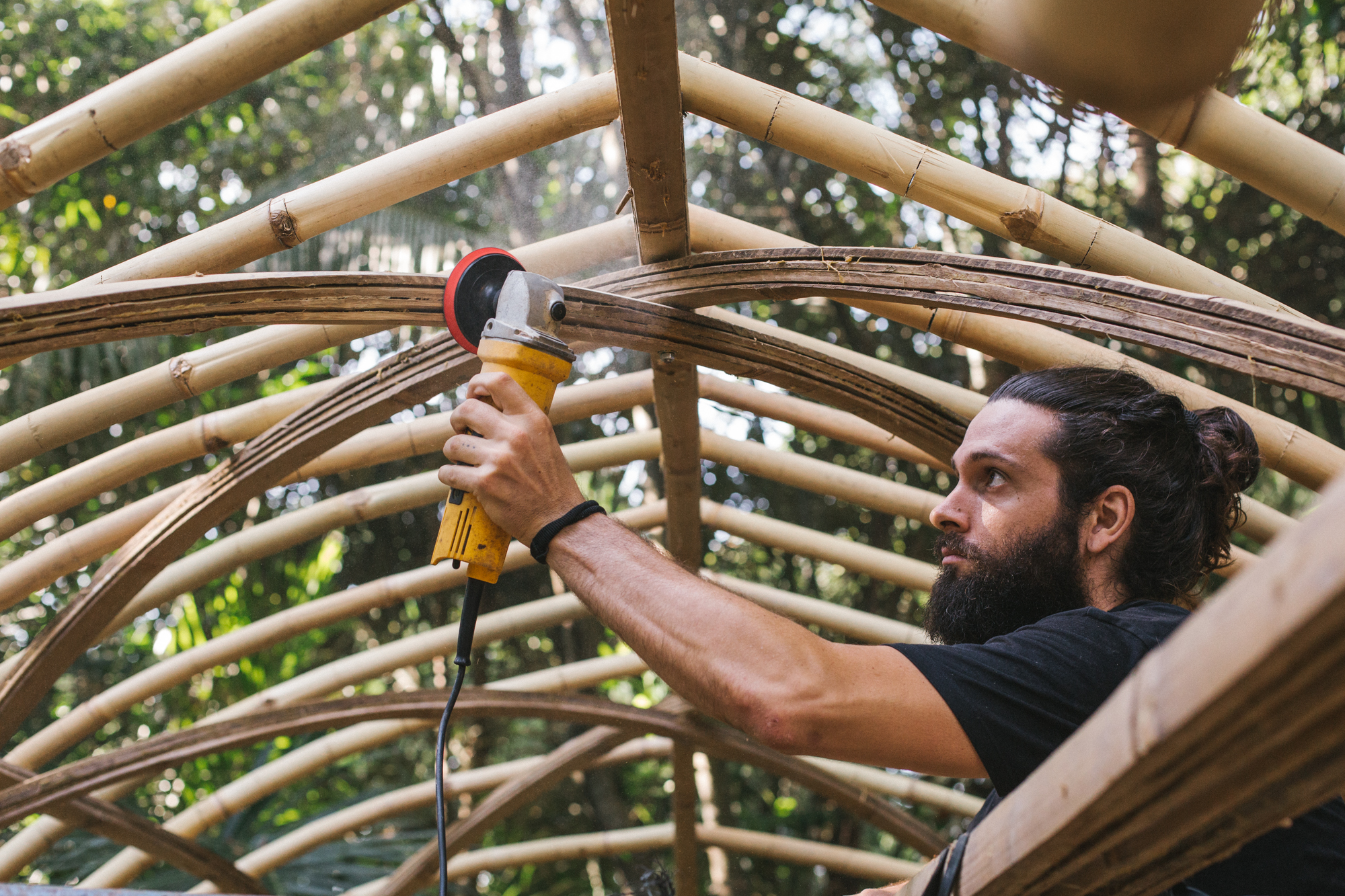 October 20-31, 2023
The 11 Day Bamboo Build & Design Course in Bali
In 11 days, we'll show you how to build bamboo structures we'll share all that it takes to build with nature.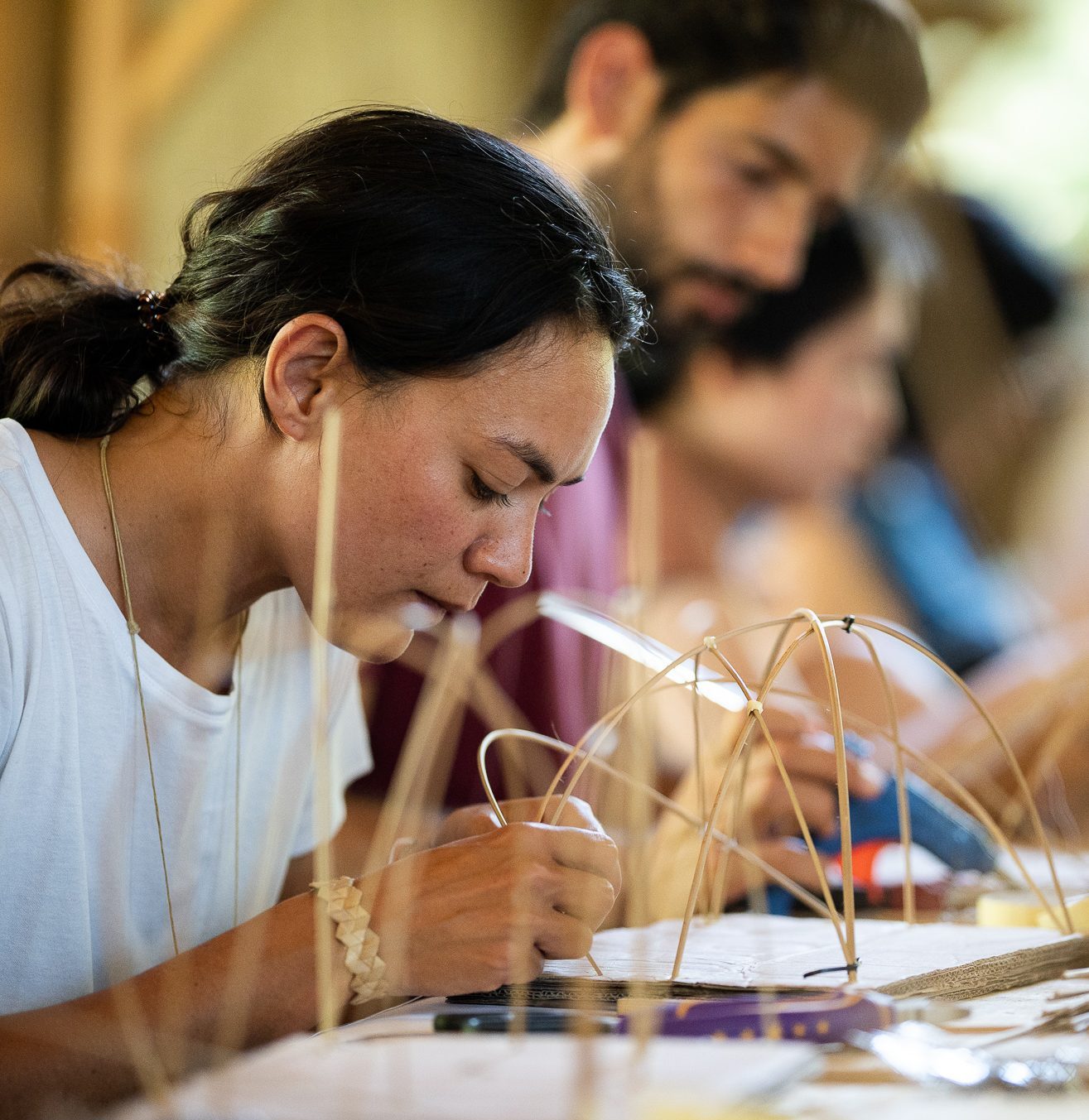 2024
The Fundamentals of Building with Bamboo Online Course
All the fundamentals you need to get you started working with bamboo. Deep dive into cinematic videos and step-by-step guides that will provide you with a strong understanding of bamboo as a design and building material.